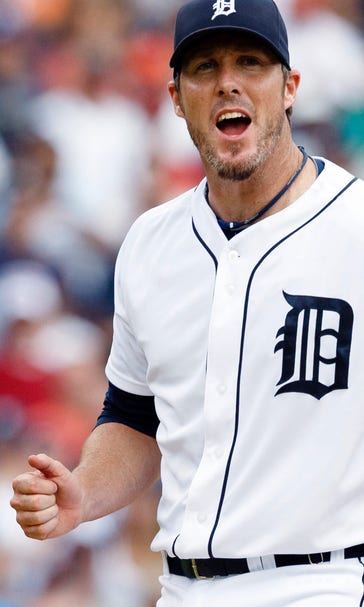 Ausmus says Nathan's turnaround is 'enormous' for Tigers
July 10, 2014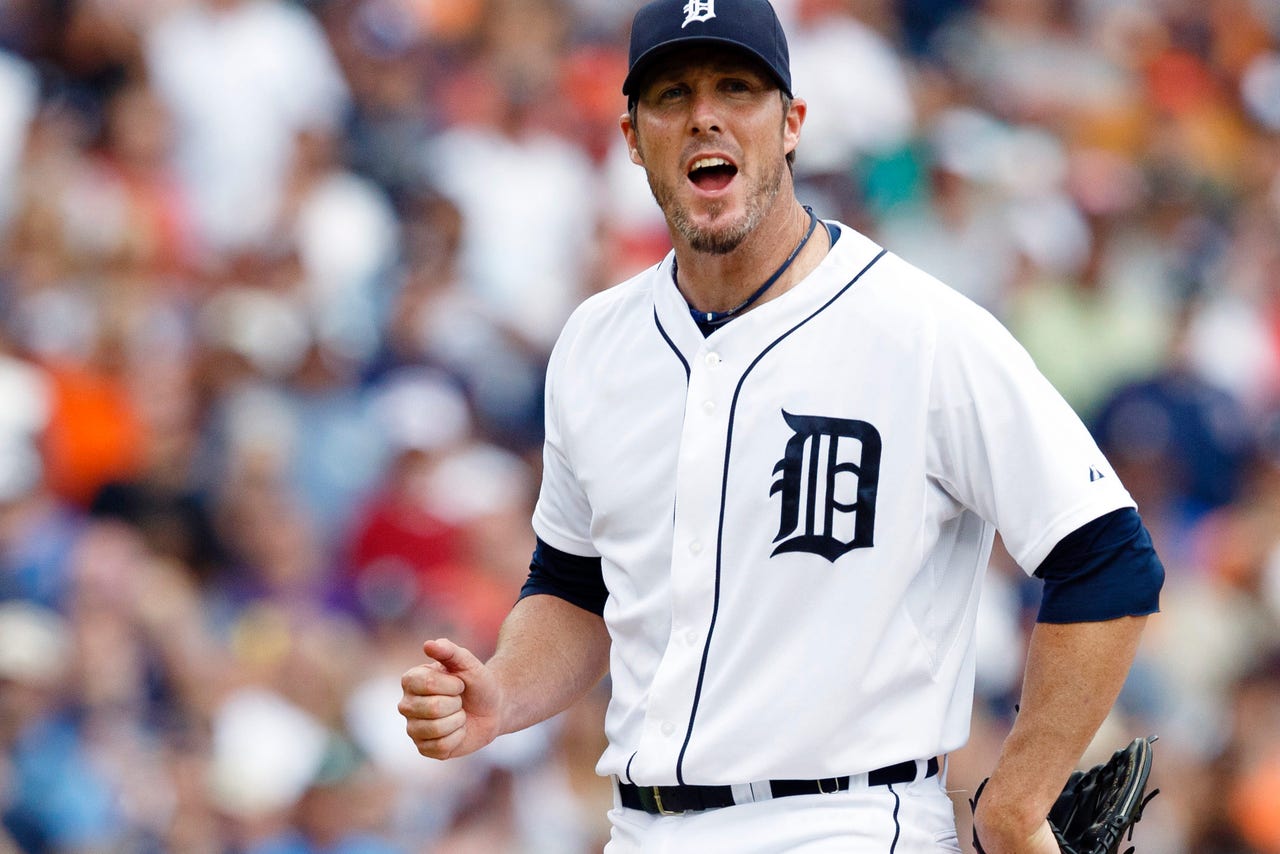 DETROIT -- There was only one major question where the Detroit Tigers were concerned at the mid-way point of the season.
Was Joe Nathan going to be the dependable closer they anticipated?
Nathan has blown five saves in 22 opportunities and had a 6.37 ERA when the last road trip concluded. Tigers general manager Dave Dombrowski and manager Brad Ausmus both stood by him, but how much longer could they continue doing that?
With the Tigers opening a four-game series with the second-place Royals in Kansas City at 8 p.m. Thursday on FOX Sports Detroit (Tigers Live at 7), Nathan's timing couldn't be better.
Nathan set down the heart of the Los Angeles Dodgers' batting order to lock up Wednesday's 4-1 win. He got Hanley Ramirez to ground out before striking out both Adrian Gonzalez and Matt Kemp. Kemp chased a low and outside breaking ball for the final out, providing a sign that Nathan had regained his deceptiveness.
Nathan is coming off three consecutive scoreless outings, during which he has allowed two hits, no walks and struck out four in three innings. Yes, it's a small work sample. But there was a certainty to Nathan's performances that indicated he's turned the corner.
When asked about the impact of Nathan's recent pitching, Ausmus said, "I think it's enormous...From a morale standpoint, it's extremely important."
Nathan finally looks like somebody who has notched 358 saves.
"It's all about his arm slot," said Ausmus. "He's dropped his arm slot. And we saw a difference in the crispness of his fastball immediately. After he made the change, it added a couple miles per hour to his fastball, which gives him a larger margin for error."
Nathan credits Tigers pitching coach Jeff Jones and bullpen coach Mick Billmeyer with spotting the flaw when the last home stand began 10 days ago.
"I've got to give a lot of credit to those guys in picking up a real slight tweak in my mechanics," Nathan said.
Nathan said his head was angled ever so slightly on his delivery, and had to be brought back in alignment in order to keep him from leaving pitches up for hitters.
"I was two inches higher than I'd ever been," Nathan said. "And two inches is a huge deal in releasing a baseball.
"I've kept my head on target instead of pulling off. It's made all the difference, and I'm in a zone where I want to be."
Still, as slight as the adjustment might seem, Nathan said dropping down initially left him feeling like side-arming Baltimore Orioles reliever Darren O'Day.
"I felt like O'Day and like I was just slinging it," Nathan said.
But he got comfortable with the adjustment and corrected the "bad habits" he'd developed in trying to come over the top much more in hopes of finding his command and effectiveness.
"I was forcing things and fighting myself by trying to fix it," Nathan said.
Now Nathan said he has "more zip on the ball, more whip action and better location" on pitches. He's required only 36 pitches in the last three innings.
Nathan, 39, said his age catching up to him wasn't a concern.
"I'm physically as strong as I ever was," said Nathan, who had a 1.39 ERA with 43 saves last year for the Texas Rangers.
As pleased as he is with the turnaround, Nathan knows a pitcher is only as good as his last outing.
"Now we've got to focus for four more games," said Nathan, pointing to the series in Kansas City. "You don't want to focus on the All-Star break before it comes."
The top two teams in the American League Central won't meet again until a pair of three-game series in each town in September.
So, this is an important series where mindset is concerned. The Tigers have a 7-3 edge this season, but the Royals came into Detroit one month ago to take three of four. If Kansas City can win this series, it will carry some feel-good momentum into the rest of the season. But if the Tigers win the series, they will strut into the All-Star break with a pretty decent lead.
Detroit has a 4 1/2-game lead going into the series opener, which will have Drew Smyly (4-8, 3.89) facing Jeremy Guthrie (5-7, 4.02).
"This is a huge series for us," said J.D. Martinez, who has been hitting cleanup with Victor Martinez trying to overcome an injury to his lower right side. "It is one of the biggest, if not the biggest series of the first half.
"This one series can dictate a lot. We can push them way behind or go into a (near) tie with them. We need to go in right off the bat and win."
Kansas City feels secure with closer Greg Holland, who has a 1.87 ERA and has converted 24 of 25 save opportunities. While Nathan is well off those numbers for the season, he says he's back on track. And that gives Ausmus all the confidence in the world in using him with the game on the line.
ROYALS AILING:
Jason Vargas (8-4, 3.31 ERA) has been scratched from Sunday's start after having an appendectomy scheduled on Wednesday and Bruce Chen (1-2, 7.11) is likely to take his place. Gold Glove left fielder Alex Gordon sprained his right wrist and was replaced Wednesday by recently-signed Raul Ibanez. Though, Gordon did play Wednesday as a late-inning defensive replacement. Third baseman Mike Moustakas (flu) was replaced Wednesday by Danny Valencia.
---