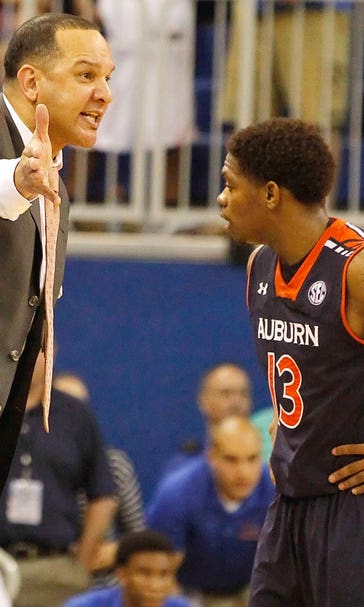 Auburn fires hoops coach Barbee after SEC tourney loss
March 12, 2014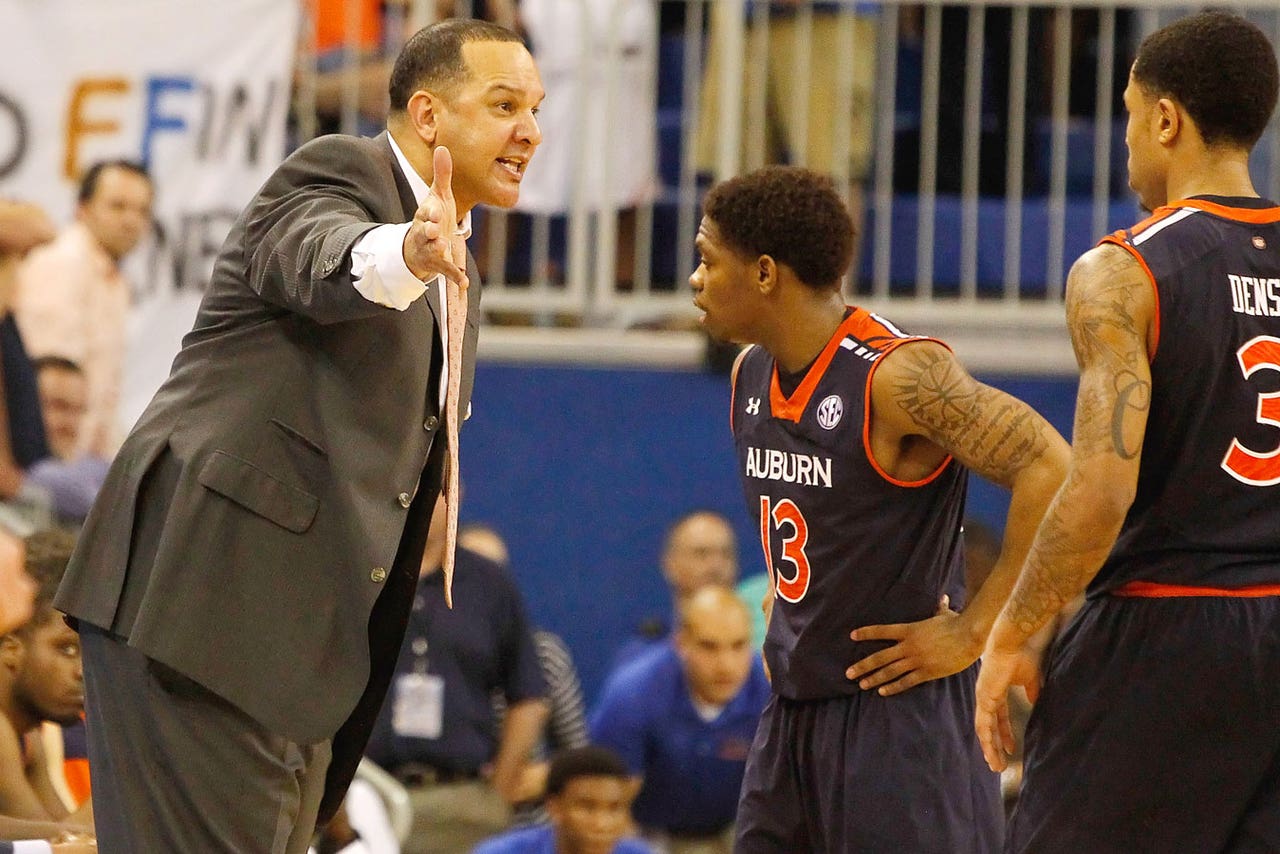 ATLANTA -- Even a football-mad school like Auburn has its limits of ineptitude on the basketball court.
Shortly after the Tigers' 74-56 loss to South Carolina on Wednesday night, Round 1 of the five-day SEC basketball tournament, the school fired fourth-year head coach Tony Barbee.
Also, according to the Opelika-Auburn News, Barbee was informed of his dismissal at the Auburn team hotel in Atlanta, before the Tigers had a chance to bus back to campus.
In a prepared statement, Auburn athletic director Jay Jacobs discussed the coaching change involving Barbee, a former coaching disciple under John Calipari.
"After careful evaluation of the last four years, I feel this is best for the program," said Jacobs. "I believe we should compete for championships in men's basketball. It's time for somebody else to have a turn. We need to find somebody to come in here and take what we have here now and put some more in and compete for SEC titles."
Auburn (14-16, 6-12 in regular-season SEC play) had endured four straight losing campaigns under Barbee, never winning more than six leagues games in any year. It's worth noting the Tigers have advanced to the Elite Eight round of the NCAA tournament just once in school history (1986).
Following the Wednesday defeat, Barbee didn't specifically address any pending dismissals when talking to the press. There were intimations of change, though.
When asked about his future with Auburn, he rhetorically wondered, "Well, what do you want me to say? Absolutely, I want to (stay). But that, obviously, is not in my hands."
Adding to the surreal nature of the post-game scene, Auburn guard Chris Denson roundly praised his coach, saying he was confident Barbee would eventually reverse the Tigers' fortunes.
"Coach had the choice to get rid of me, or let me stay," said Denson, referencing his early college days as an "immature" kid. "I had to take 19 (credit) hours and he let me stay if I passed all 19. That right there showed that he had the utmost faith in me. For that, I respect him and I know this program around.
"This program is going to get on the right track," concluded Denson.
Barbee's overall record of 49-75 (.395 winning percentage) easily stands as Auburn's most futile body of work in a quarter-century, when Tommy Joe Eagles went 64-78 over five seasons with the Tigers (1989-94).
---