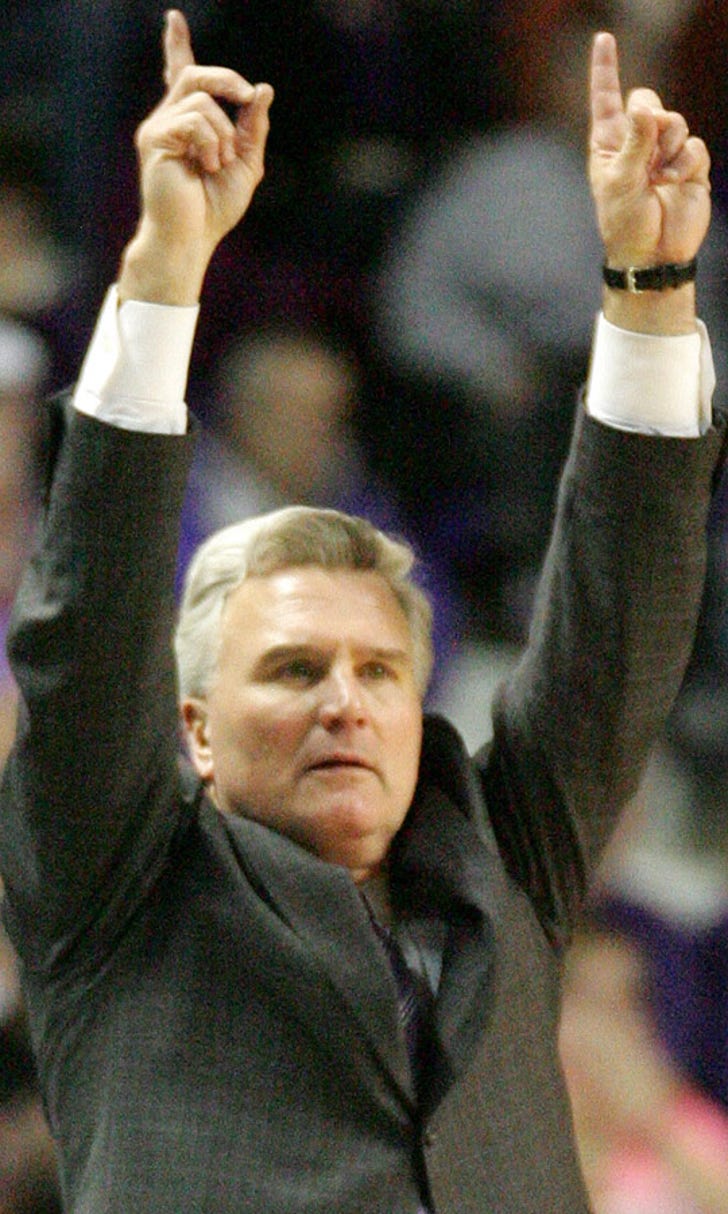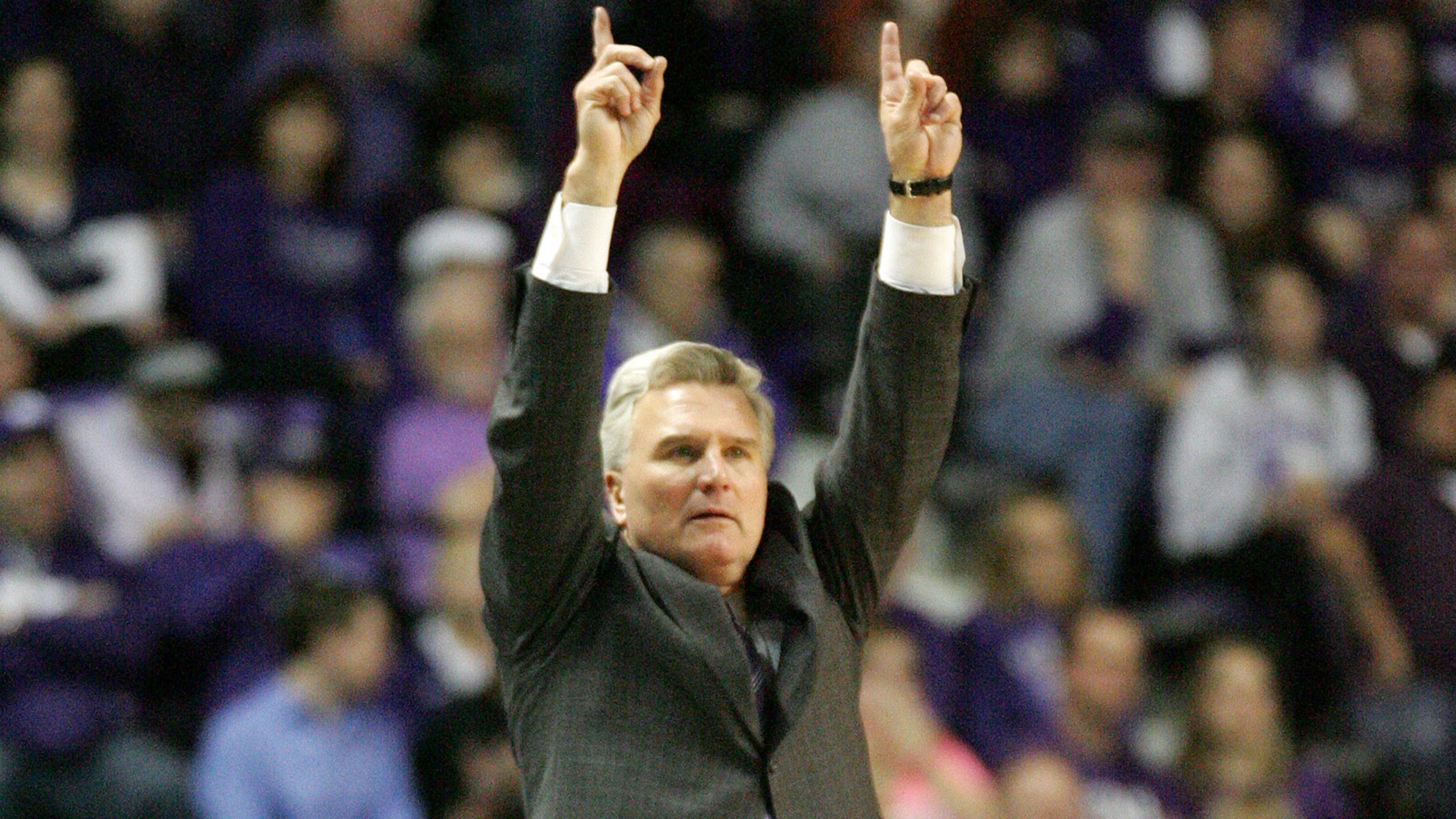 At long last, K-State's Wildcats have found the magic touch at the free-throw line (we think)
BY foxsports • January 29, 2014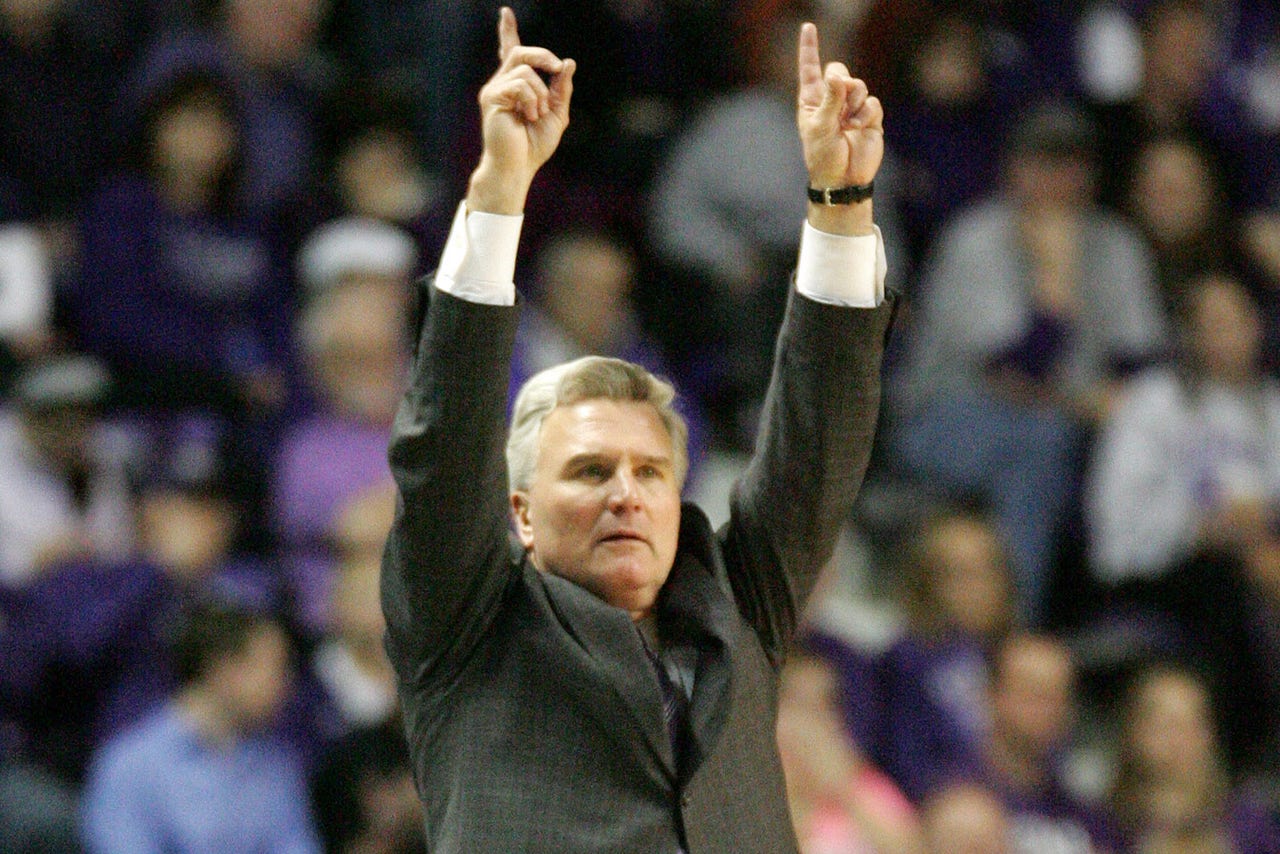 MANHATTAN, Kan. -- Bruce Weber smiled. Kind of. It was more of a smirk, really.
A reporter pointed out that his Kansas State team, the worst free-throw shooting bunch in the Big 12, a living nightmare down the stretch, went to the line 12 times over the final 6:12 of Tuesday night's visit from Texas Tech. The reporter noted that they made all 12.
Smirk time.
"I think it's just getting two or three in a row," Weber said after his Wildcats (15-6, 5-3 conference) held off/outlasted/survived/endured Texas Tech, 66-58. "We should be a really good free-throw shooting team."
Except up to this point, um, they weren't. The 'Cats started the week last in the conference in makes at the foul line (297) and percentage at the stripe in all games (.650).
Those numbers had improved once Big 12 play began, but not by much -- K-State's .684 clip from the stripe in league games as of Tuesday morning was ahead of only Baylor's .646 mark in the loop.
In Manhattan, "clutch" was something you only found on party buses: Team EMAW was 4-3 in games decided by six points or less and coming off a skid of two straight razor-thin setbacks on the road to Texas and Iowa State.
But it was the free-throw line, as of late, that had been the most unkind. During a two-point season-opening setback to Northern (cough) Colorado (gack) at Bramlage Coliseum, K-State whiffed on 17 of its 33 attempts at the charity stripe.
Coming into Tuesday night, in the final five minutes of games, K-State had been shooting a, shall we say, less-than-definitive 65.2 percent from the stripe (73-112). In those crucial moments, Shane Southwell was 5-for-11. Wesley Iwundu was 12-of-17. Will Spradling was 10-of-14. In other words, the kind of numbers that keep coaches up at night and make fans swear in several different tongues.
But Tuesday, now, those last six minutes and change Tuesday were different.
Iwundu, the lithe freshman with the knuckleball release, was 2-for-2, starting the party with a couple of makes with 6:12 left in the contest that pushed a one-point lead to three.
Southwell, a senior who wants the rock in crunch time, was 2-for-2. His two makes with 18 seconds left pushed the hosts' lead to 62-54.
Spradling, the steady wing guard, was 9-for-9.
The hosts won by eight.
It ain't rocket science, kids.
Watch 'The Bruce Weber Show' at 10:30 a.m. Saturdays on FOX Sports Kansas City. Check your local TV listings.  
"They certainly made plays down the stretch to get the win," offered Tech coach Tubby Smith, whose Red Raiders hung in and hung in before falling to 10-11 overall and 2-6 in the Big 12. "I thought our guys showed a gallant effort and it just was not enough."
It was a cover-your-eyes midweek game against a grit-your-teeth kind of opponent. In the second half, while trying to protect a 12-point lead, the Wildcats missed on 14 of their 23 field-goal attempts and four of their five tries from beyond the arc.
Superstar freshman Marcus Foster was lost (1-for-8, two points, three assists) and junior forward Thomas Gipson (seven points, five boards) only played 11 minutes because of foul trouble. K-State's three leading scorers combined for 13 points and shot 4-of-19 from the floor. Try that against Kansas, and Bill Self will take you to the woodshed by 30 points or more.
"We had no energy," Weber said. "They didn't get back on defense. They gave up easy layups ... we cannot let our offense dictate what our defense does. It has to be our foundation. I think some of our guys had their heads hanging instead of playing."
K-State's bacon was instead saved by its second-unit trio of forward Nino Williams (13 points), guard Omari Lawrence (five points) and forward D.J. Johnson (four points, seven rebounds, two blocks). The Wildcats don't have the star-quality depth of the Jayhawks or the instant offense that Phil Forte gives to Oklahoma State, but Weber has enough tough, hungry bodies that he can mix and match as the game or his particular whims dictate.
"We told guys if they were not going to play hard, we were going to play other people," Weber noted. "If that group keeps playing hard and making plays, then they're going to keep playing."
Only he wasn't smiling when he said that last bit. At all.
You can follow Sean Keeler on Twitter @seankeeler or email him at seanmkeeler@gmail.com.
---