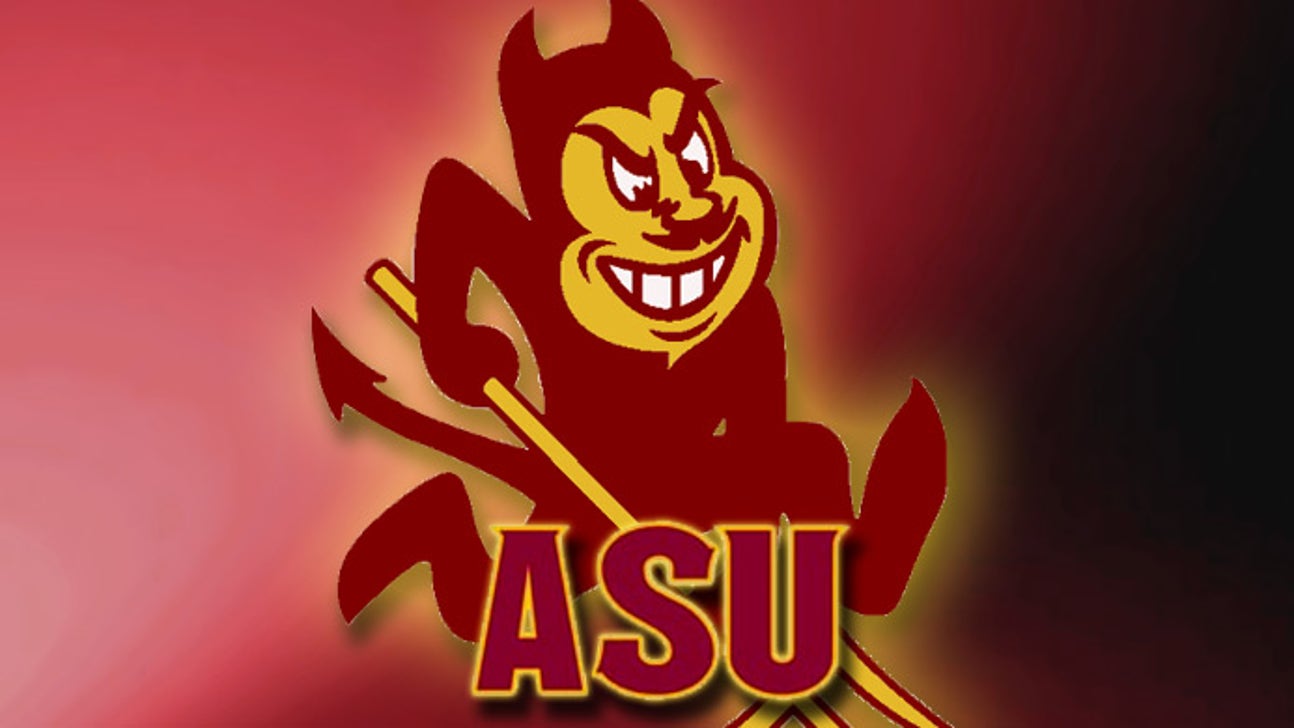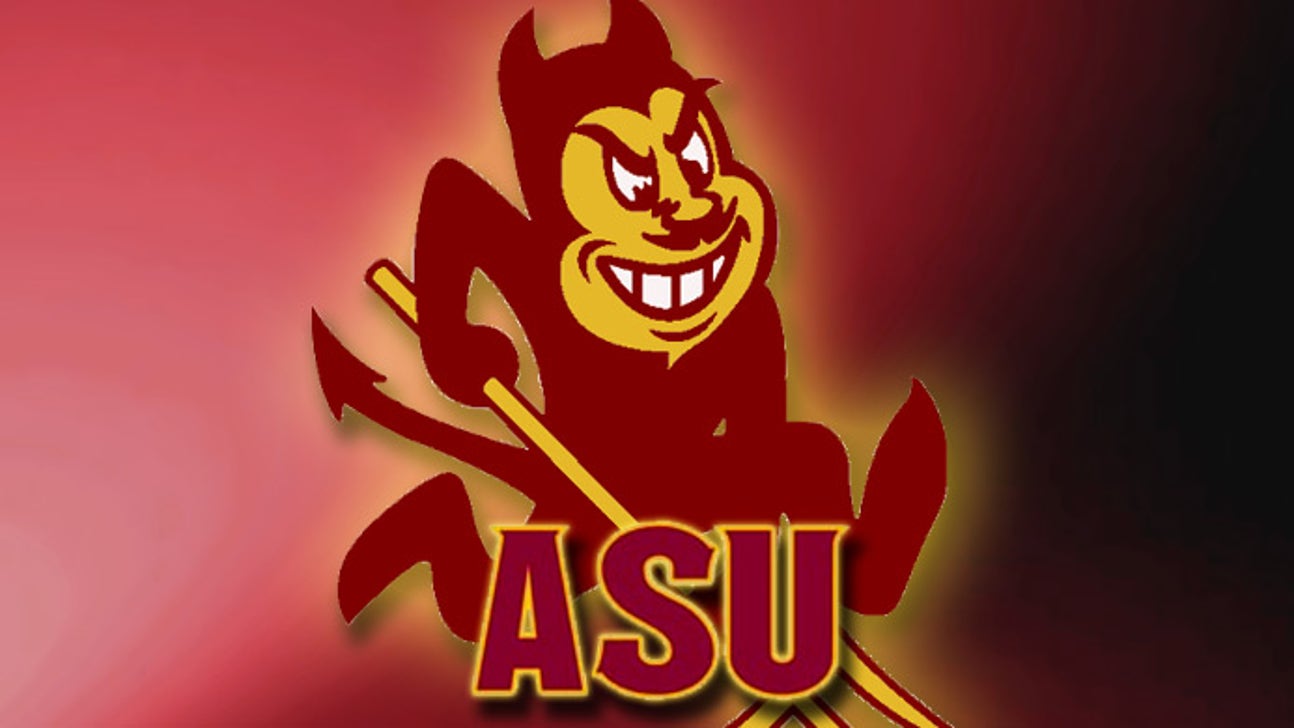 ASU women hold on to beat Miami
Updated
Mar. 4, 2020 9:33 p.m. ET

TEMPE, Ariz. -- Arizona State women's basketball head coach Charli Turner Thorne earned her 312th career victory as a Pac-12 head coach Saturday -- moving into a tie for second all-time -- as the Sun Devils held off Miami (Fl.) 75-73.
Turner Thorne is now tied with Chris Gobrecht (Washington/USC) at the No. 2 spot in conference history and is 312-198 overall as head coach at Arizona State. Only Stanford's Tara VanDerveer (751) has more victories as a Pac-10/12 head coach.
Four Sun Devils reached double digits in scoring as ASU (10-1) increased its winning streak to nine straight, the longest since winning a school record 15 during the 2008-09 season.
Miami (6-4) had a chance to win the game with the score at 74-73 after forcing an ASU turnover on the inbound play following two Keyona Hayes free throws to make it a one-point score with just under 10 seconds remaining. The Sun Devils forced a turnover of their own on the possession and Sophie Brunner sealed the game with a free throw.
"I'm so proud of our team, just staying with things," Turner Thorne said. "We're just finding new and different ways to win, which is good, because in our conference there are no easy games. We're going to have a lot of games that go down to the wire, so as a coach you kind of like this -- it builds your confidence in terms of getting stops and executing down the stretch and hitting clutch free throws. I thought we did a really good job with those things when it really mattered."
Adrianne Thomas led the Sun Devil scorers with 14 points, all of which came from the free throw line where she went 14-of-17 on the day.
Promise Amukamara scored eight of her 10 points in the second half while freshman Kelsey Moos reached double digits for the third straight game with 10 as well -- five of which helped spark a key first-half rally with the Sun Devils struggling from the field. Katie Hempen also added 10 points in the game.
ASU reached its largest lead of the game on the heels of three pointers by Deja Mann and Katie Hempen to help the Sun Devils to a 65-54 advantage with 6:31 remaining in the contest.
But Miami picked away at the lead little by little, bringing it back within three points at 70-67 with 3:58 left following back-to-back treys by Adrienne Motley and an and-one conversion by Jassany Williams.
Free throws by Moos, Thomas and Mann helped ASU spread its lead to 74-69 with 23 seconds left in regulation but an ASU turnover following a Suriya McGuire lay-up set up two free throws by Keyona Hayes to make it a one-point game.
On the ensuing inbound play, Miami got in the passing lane and earned possession of the ball off of a tipped pass to give the Hurricanes a chance for the victory. Brunner saved the game with a steal and the free throw with two seconds left to seal the game.
ASU held Miami's leading scorer, Caprice Dennis, to just three points in the contest after she entered the contest averaging 17.8 points per game this season. McGuire led the way for the Hurricanes with 17 points.
The first half was a game of runs as the Hurricanes jumped out to a 7-0 game to start the game before the Sun Devils' 12-5 run -- capped by an NBA range trey from Hempen -- to even things at 12-12 with just under 14 minutes left in the half.
Miami then utilized a 12-4 run of its own for a 25-16 advantage at the midway point of the half before Arnecia Hawkins knocked in ASU's second three of the half to cut the lead to five at the under eight-minute timeout.
Moos sparked a rally to end the half, scoring five of her seven first-half points over the next five minutes, adding a steal for good measure to help bring the Sun Devils back within one with two minutes left in the half.
That helped lead the Sun Devils on a 16-5 run over the final 5:37 of the first half and a 35-33 lead heading into the break.
"We really started slow," Turner Thorne said. "We weren't working as hard as we needed to on either end of the floor. We were taking really quick shots, not giving ourselves a chance to get second shots. We weren't transitioning.  We weren't playing fast enough. We weren't getting after it defensively."
"I thought we kind of settled in the middle of the first half and played a little better and battled back.  In the second half, I did think we were better, but we kind of kept shooting ourselves in the foot a little bit.  It's maturation.  We are still quite a young team -- two-thirds of our team are underclassmen, so sometimes we're just gaining experience."
The Sun Devils utilized a very balanced first half as all 10 players who logged minutes put points on the board with Moos and Thomas leading the way with six points a each.
Saturday's contest came as the Sun Devils celebrated Native American Day at Wells Fargo Arena, which was highlighted by the retiring of Sun Devil Hall of Famer Ryneldi Becenti's jersey as part of the halftime festivities.
"I'm so grateful that we won because we really wanted to honor the day with a win," said Turner Thorne. "I think it's special to finally have a women's basketball jersey hanging from the rafters of Wells Fargo Arena. We plan on having many more.  Today was very special for that -- to honor Ryneldi and all of our Native American players who have played here."
---