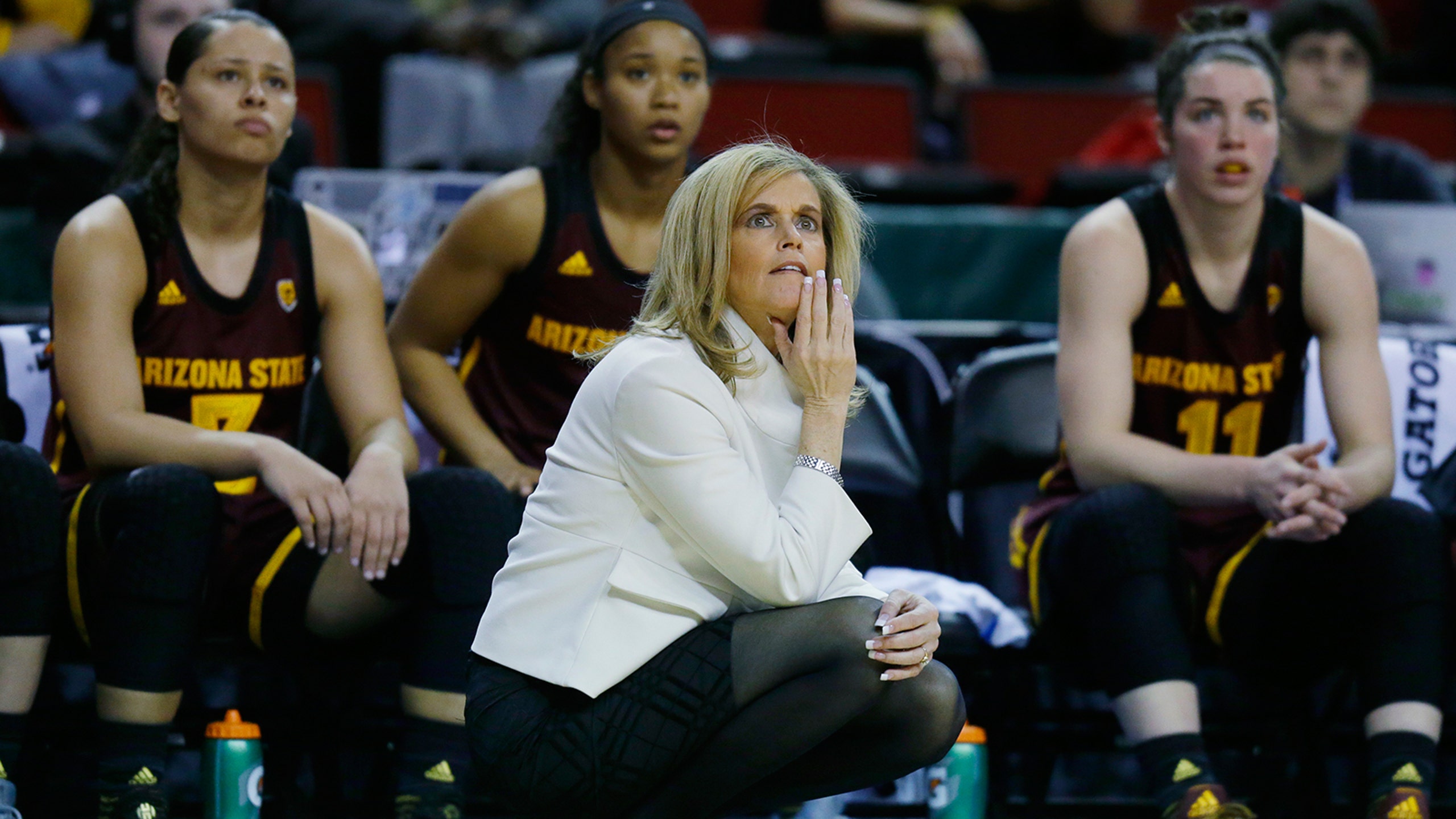 ASU women face tough challenge as No. 8 seed
BY The Sports Xchange • March 15, 2017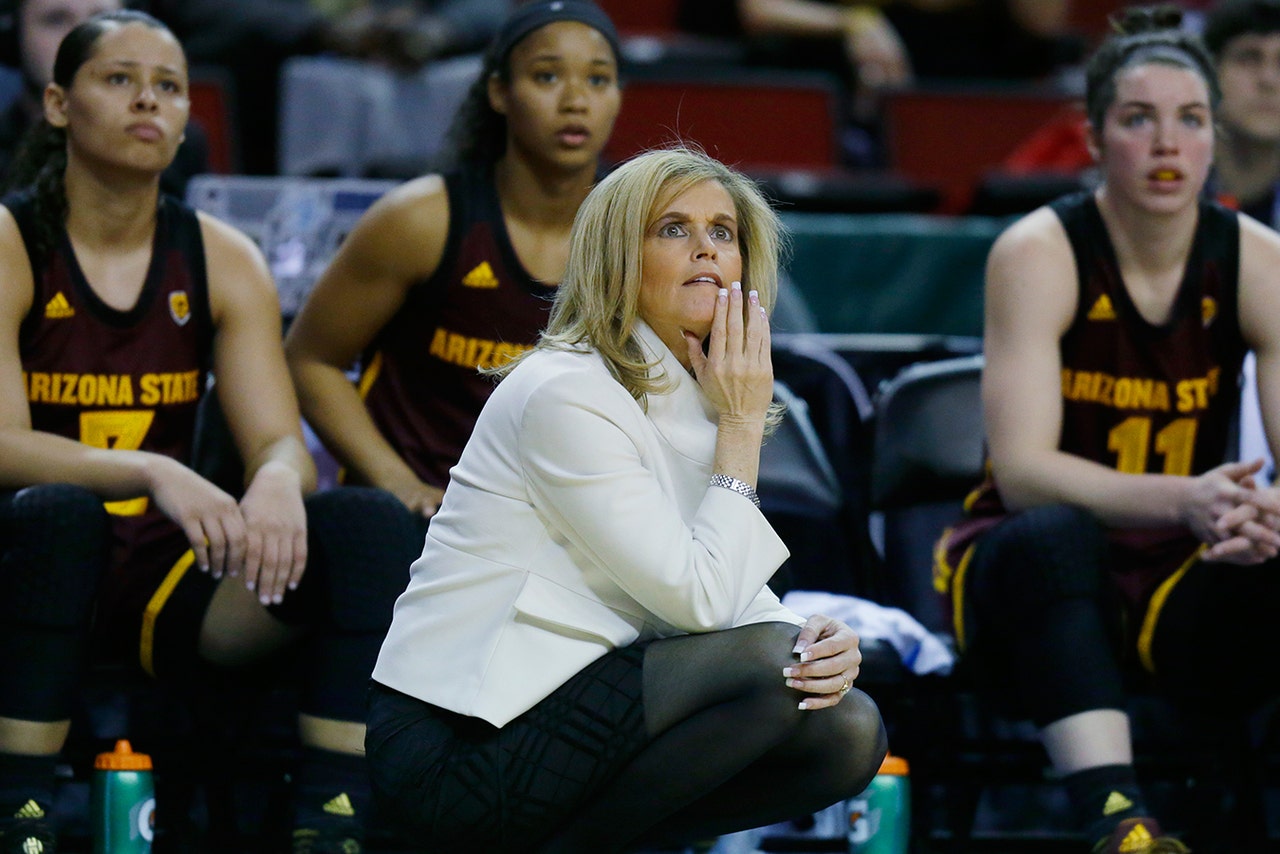 Michigan State overcame a turbulent season to reach the NCAA women's tournament, where it plays Arizona State in a first-round game Friday in Columbia, S.C., as part of the Stockton (Calif.) Regional.

The ninth-seeded Spartans (21-11) and No. 8 Sun Devils (19-12) face the unenviable prospect of facing host South Carolina in the next round.

The Spartans' season included a month-long absence of coach Suzy Merchant and many young players making major contributions. Merchant took a leave of absence from Jan. 17 to Feb. 12 after she fainted during a game at Rutgers. Her heart continues to be monitored.

"You certainly want to be a team that is in the NCAA tournament," said Merchant, in her 10th season as Michigan State's coach. "You can't win a national championship if you're not in it. I think that's what we all aspire to do certainly here at Michigan State in every sport.

"I'm excited about the draw, I'm excited about getting on a plane and going down there and playing in South Carolina."

Arizona State went from being Pac-12 co-champions and a No. 2 seed in last year's NCAA tournament to one that struggled this season but managed to make the field.

The Sun Devils are making their fourth consecutive NCAA appearance (five is the school record from 2005-09), all including seniors Sophie Brunner, Quinn Dornstauder and Kelsey Moos, who are a combined 97-35 in their careers.

"I'm not super excited about our seed," Arizona State coach Charli Turner Thorne said. "I thought being the fifth ranked team in the top conference in the nation, we might have got a little higher seed. Sometimes when we get a higher seed, we haven't done as well and we've gotten a lower seed, we've done better. The bottom line is it's just great to be still playing."

The Sun Devils are 1-9 against teams ranked in the Sagarin Top 25, in part because of young front-court players and a foot injury that sidelined Moos for six weeks. Moos and freshman forward Jamie Ruden (also out with a foot injury) are back for the postseason. Arizona State's strength of schedule (Sagarin) is No. 5 nationally.

"Given the (injury) setbacks and that half of our team is new this year, I'm really proud of them," Turner Thorne said. "Making the tournament four years in a row is a great legacy for these seniors. Now we just want to hang around a while and win some games."

Michigan State has nine freshmen and sophomores on its roster, including sophomore Jenna Allen (7.0 points, 3.7 rebounds per game) freshman Taryn McCutcheon (team-leading 5.2 assists per game).

"I think we're all pretty excited," said Michigan State senior Tori Jankoska, who is averaging 22.5 points. "I think a lot of (our youth) didn't know exactly what it meant to be able to get into the NCAA tournament. I think the way we finished the season -- we're playing our best basketball right now, which is really good for us. Just to be able to give (our youth) that experience going forward is pretty big for our program."

The Spartans are in the NCAA tournament for the second straight season and for the eighth time in the last nine years under Merchant. They won five of their final eight games after Merchant returned from medical leave and made a run to the semifinals of the Big Ten tournament.
---
---