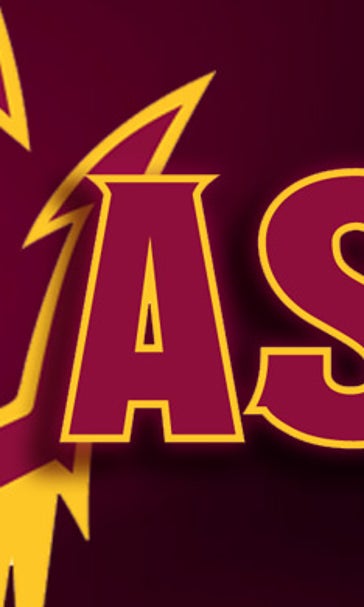 ASU softball takes down No. 2 UCLA
BY foxsports • May 9, 2014
TEMPE, Ariz. -- Dallas Escobedo threw a two-hit shutout and Amber Freeman connected on her team-high-tying 11th home run of the season to lead the third-ranked Arizona State softball team to a 2-0 win over second-ranked UCLA on Thursday at Farrington Stadium.
While the Sun Devils (44-8-1, 15-5-1 Pac-12) went 1-1-1 in last week's series at top-ranked Oregon, they were not able to make up enough ground on the Ducks to stay in the hunt for the Pac-12 title. The Bruins came into tonight's game still with a chance to win it, but their loss to the Sun Devils combined with Oregon's 7-3 win over Arizona earlier in the day officially clinched the title for the Ducks.
The Sun Devils wasted no time jumping on top of the Bruins. A tough at-bat by Cheyenne Coyle, ASU's second batter of the game, culminated with a one-out single. Freeman would follow with a two-run blast to center to put ASU up 2-0.
The two runs proved to be all Escobedo would need, as the senior standout struck out seven Bruins to reach 300 or more strikeouts in a season for the third time in her career.
Four walks from Escobedo and a Sun Devil error provided the Bruins with their only base runners through the first six innings.
Escobedo entered the seventh inning with a chance at her fourth-career no-hitter, but a one-out single by Gracie Goulder ended the bid. Although the no-hitter was gone, the drama was not, as UCLA pinch-hitter Jessica Hall followed Goulder's hit with a single to put runners on first and second with only one out.
Escobedo did not flinch, though, as she worked each of UCLA's next two hitters to 0-2 counts before getting both of them to fly out to left field to give the Sun Devils the win.
ASU improved to 24-1 when scoring in the first inning and 35-5-1 when scoring first.
---