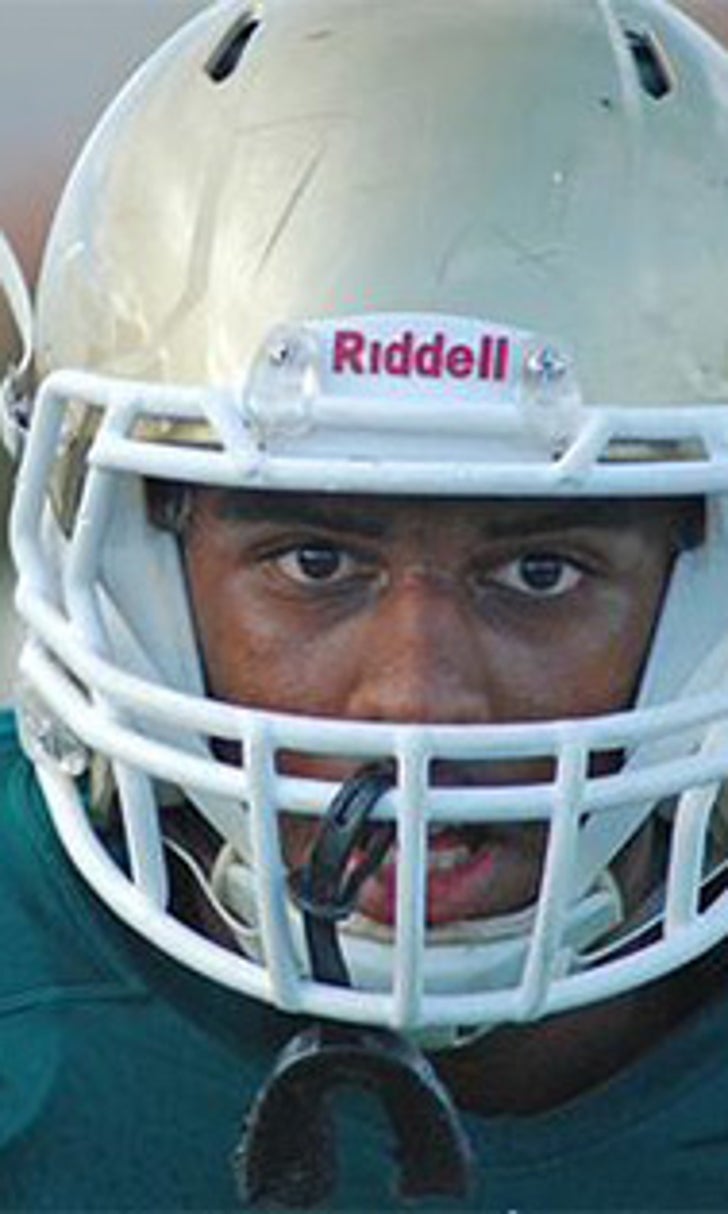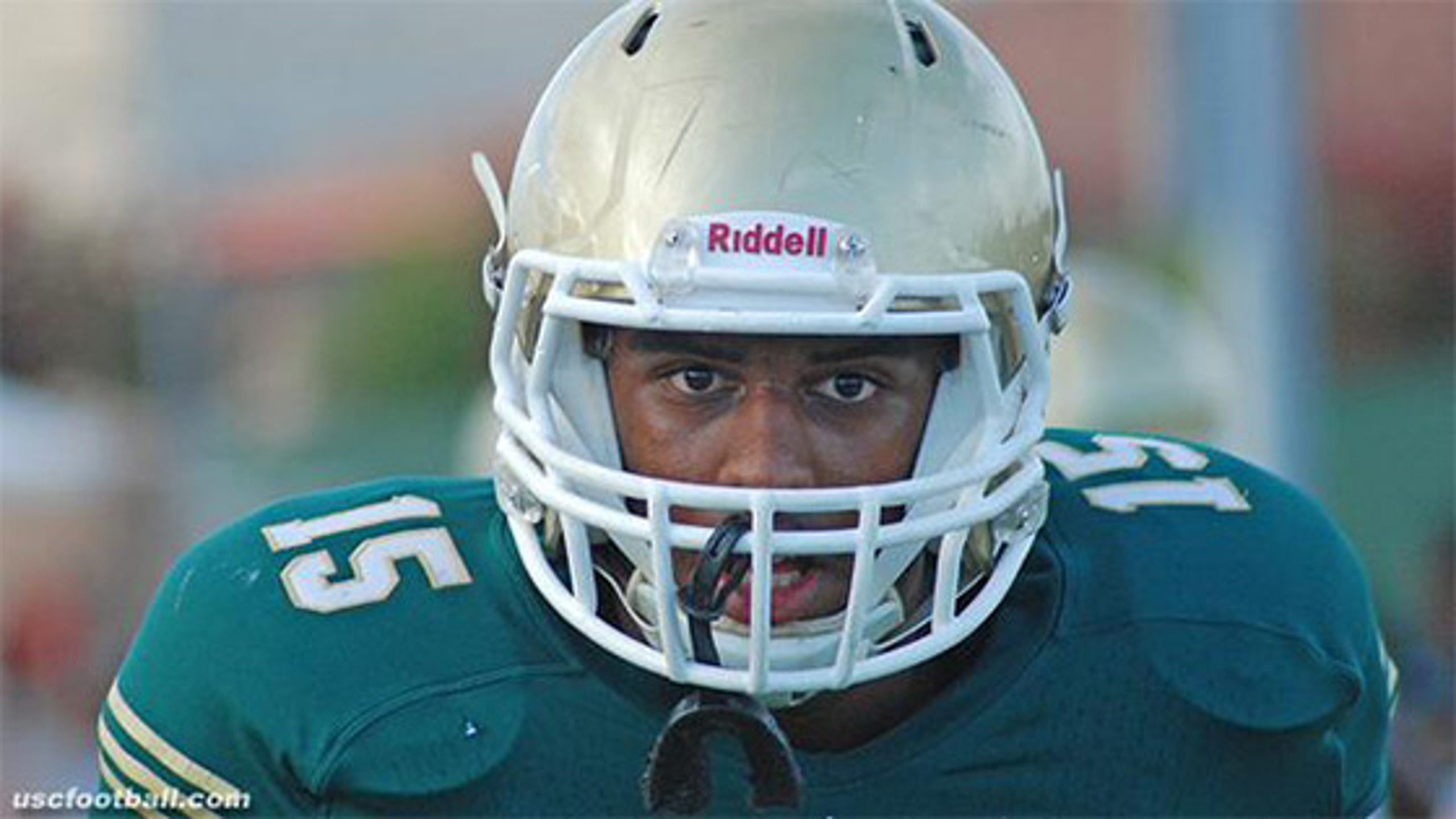 ASU football recruiting: Devils land surprise in 4-star DL Joseph Wicker
BY foxsports • February 4, 2015
TEMPE, Ariz. -- Arizona State waited and waited for a big boom.
After missing out on several high-level undecided high school recruits that listed the Sun Devils among their finalist, coach Todd Graham's day of indecision was rewarded when 4-star Long Beach Poly defensive lineman Joseph Wicker committed to ASU on a live ESPNU broadcast.
"I love the defense they run," Wicker said. "Their head coach, he just kept it real for me and I love that."
Wicker, at 6-feet-2 and 275 pounds, was said to be leaning toward UCLA and was also considering Texas Tech. Scout ranks him as the No. 11 defensive end in his class.
"I don't know if I know a guy on tape that fits our scheme better than this guy," Graham said Wednesday afternoon.
Turns out, Graham already knew the surprise was coming.
Wicker's commitment to ASU came in the early hours of signing day. A phone call to Graham prompted a scream and a "happy dance."
"I can't show you the happy dance," the head coach said Wednesday. "That's for my wife only."  
During his presentation of his recruiting class on signing day, Graham said Wicker was closer to 6'4. Arguably, the defensive tackle is the most important player in the class, one Graham said he had as the top target on his defensive tackle board.
"You look at our scheme and productivity, and JoJo really identified with (former ASU defensive tackle Will Sutton), except he's a lot taller," Graham said. "That was something I don't think anyone else could compete with."
While Arizona State began the day with 4-star running back Jaason Lewis holding firm with his commitment, it missed on a few players who entered Wednesday with ASU still on their short-lists. Corona del Sol High School linebacker Cassius Peat flipped from UCLA to Michigan State, while two Gardena Serra High School products, tackle Rasheem Green and linebacker John Houston, picked USC.
Those decisions were probably expected, but the Sun Devils also dealt with something that wasn't.
The most painful blow to the day to ASU's class was the news that Mountain Pointe High School's Paul Lucas flipped late in the process. An Arizona State commit heading into signing day, the versatile athlete, who can play running back or receiver, is headed to Oregon State to play for first-year coach Gary Andersen.
The Sun Devils, who are losing premier wideout Jaelen Strong to the NFL, also were unable to bring in a couple of highly ranked wide receivers.
Las Vegas Bishop Gorman High SChool receiver Cordell Broadus, the son of rapper Snoop Dogg, committed to UCLA after considering ASU, USC and LSU. Another 4-star receiver, Buena Park High School's Jaylinn Hawkins, picked California over the Sun Devils.
Terrell Chatman, a 3-star receiver from Baton Rouge, La., said he needed more time to consider his options that include ASU, Miami and TCU.
There's not much receiving depth in this class, save for Morie Evans, who is listed as a running back but might have the versatility to play receiver.
"We're looking for the right guys," offensive coordinator Mike Norvell said. "We weren't going to go out and just sign a body just to say we did."
Follow Kevin Zimmerman on Twitter and check back to FOX Sports Arizona for more on National Signing Day.
---