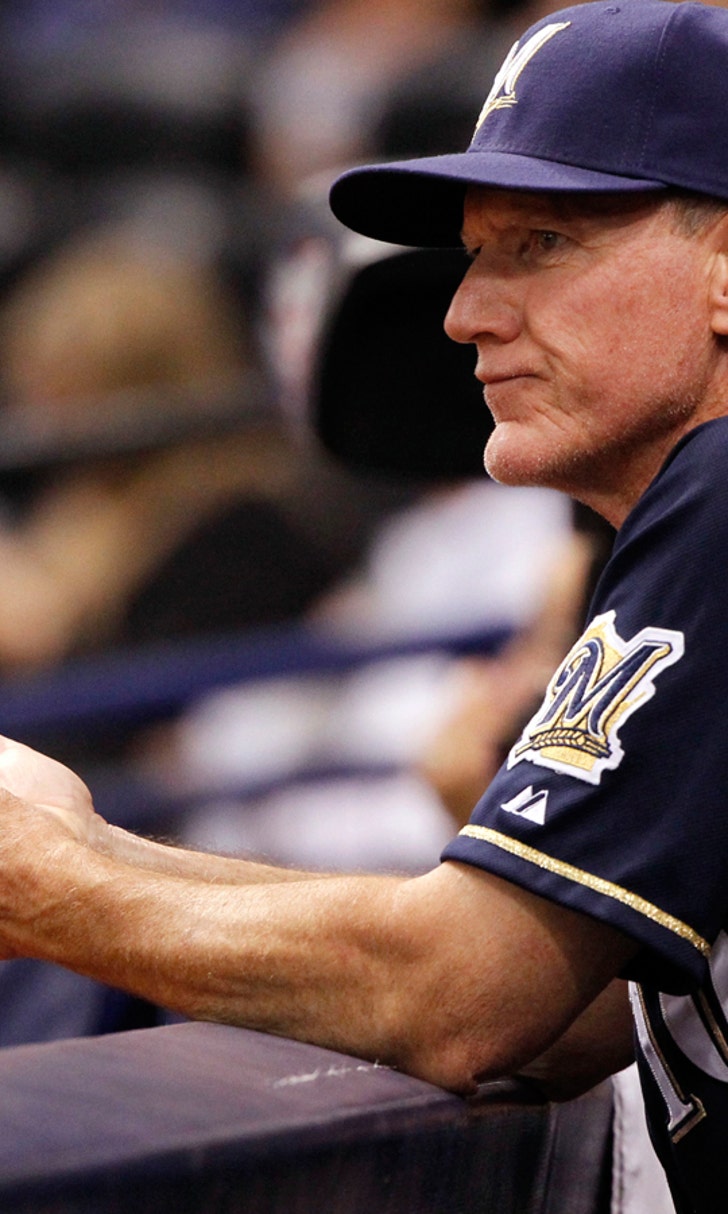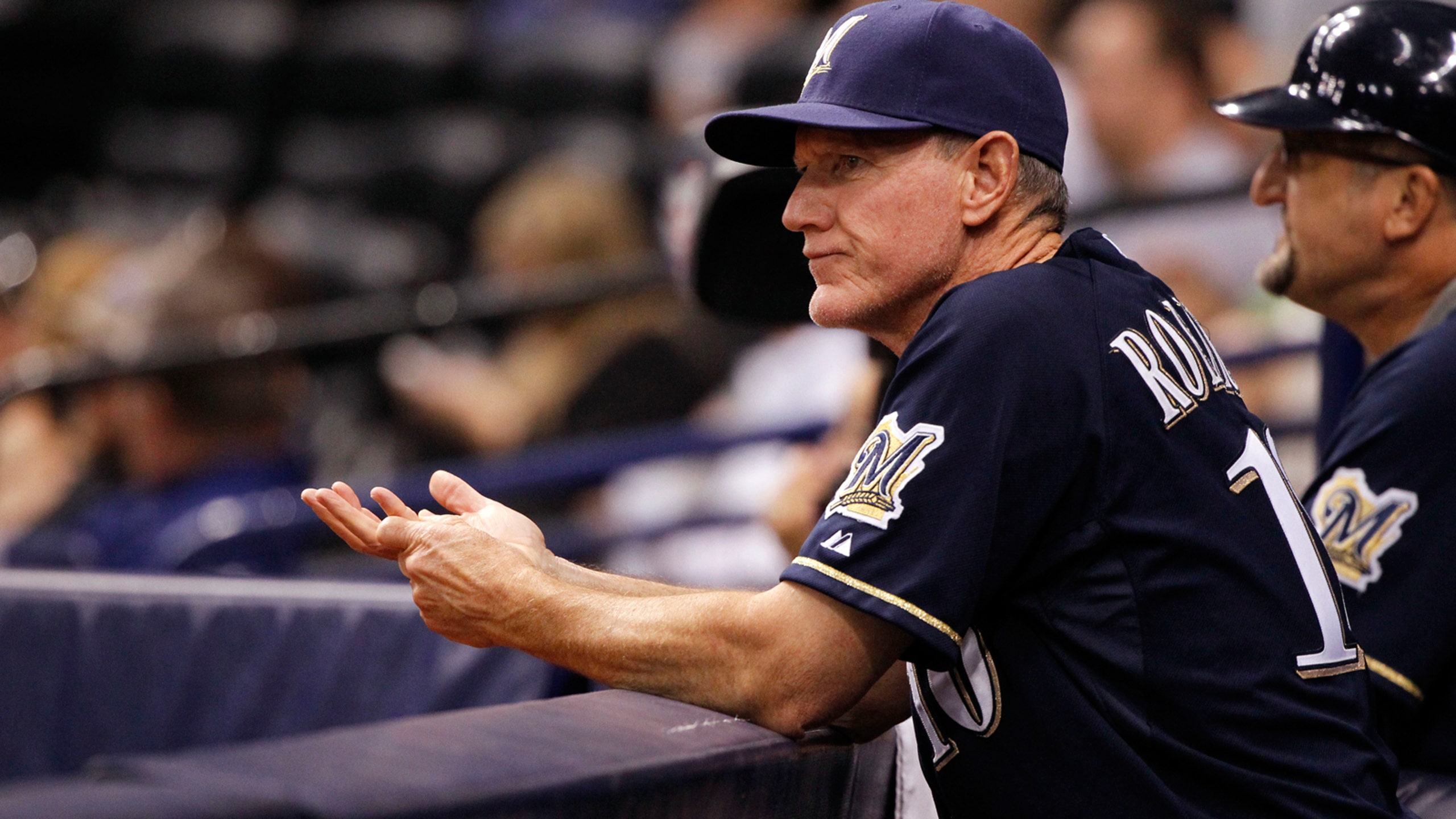 As Winter Meetings kick off, Brewers turn focus to bullpen
BY foxsports • December 8, 2014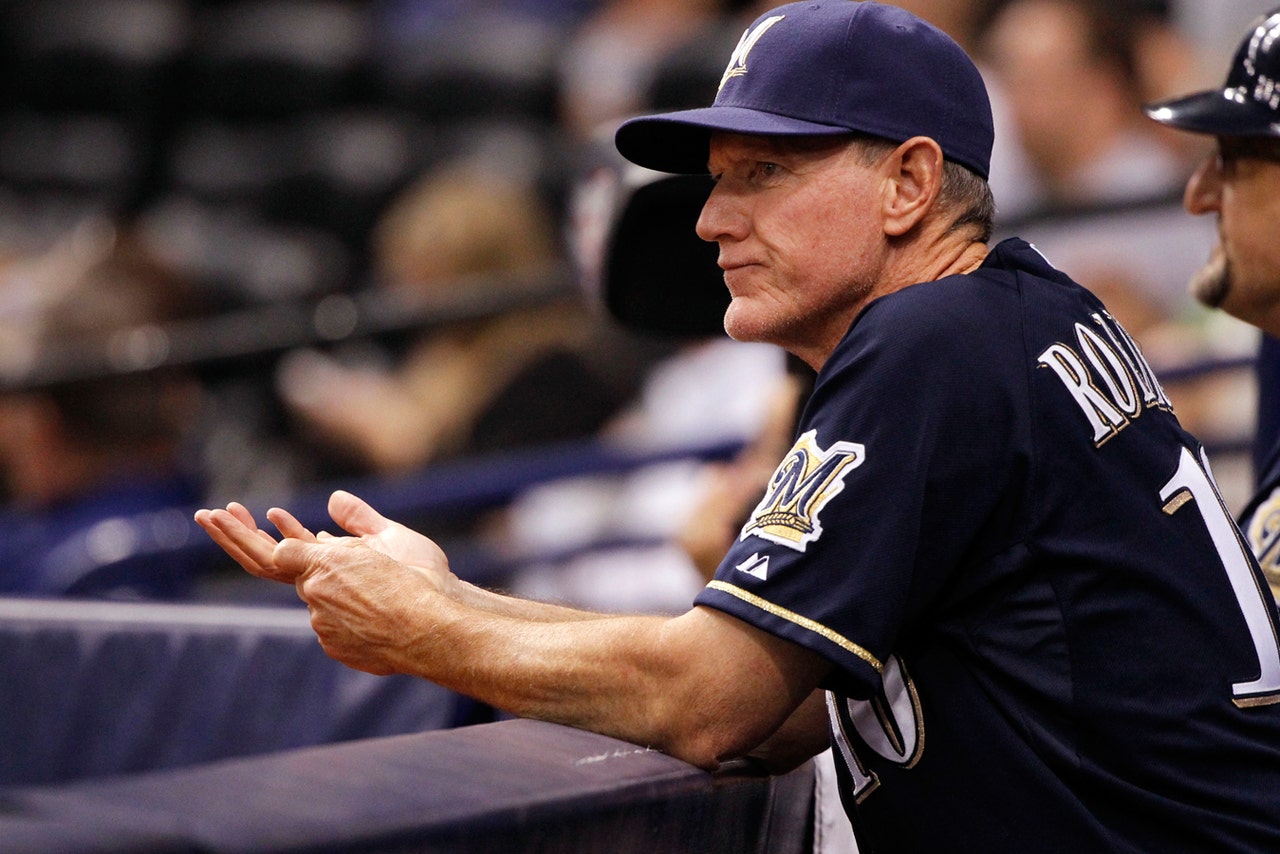 As Major League Baseball's Winter Meetings got underway Monday at the Manchester Grand Hyatt in San Diego, Milwaukee Brewers general manager Doug Melvin and manager Ron Roenicke held their first formal press conferences of the meetings Monday evening.
The most glaring weakness on Milwaukee's roster is its bullpen, which also seems to be the primary focus of Melvin.
"Doug's working at it hard," Roenicke said. "All the guys up there are looking at a lot of people."
The Brewers did opt to bring right-hander Brandon Kintzler back on a one-year contract, meaning Jonathan Broxton, Jeremy Jeffress, Will Smith and Kintzler are bullpen holdovers.
Jim Henderson and Tyler Thornburg will be looking to return after season-ending injuries, while Rob Wooten is back after bouncing between Triple-A and the big leagues in 2014.
Smith is the only left-hander with big-league experience currently slotted to be in the bullpen. The Brewers lost left-hander Zach Duke in free agency to the Chicago White Sox (three years, $15 million), while closer Francisco Rodriguez is a free agent.
With Broxton slated to make $9 million next season, it is unlikely that the Brewers will be able to afford to bring Rodriguez back.
"Right now I don't see it," Melvin said. "But things can change."
Melvin feels a good portion of Milwaukee's work has already been done. The Brewers bring Broxton and outfielder Gerardo Parra back after acquiring both in trades late last season, while Melvin addressed first base by trading for Adam Lind.
A potential hole at third base was filled when Aramis Ramirez opted to exercise his 2015 option.
"We're having conversations," Melvin said. "I wouldn't say engaged. Just checking in. What are you looking for? Is there anything on our club that interests you? There are certain clubs you just eliminate because you aren't a match on. We've had ongoing conversations but you don't know where they go.
"We'd like to add one or two pieces to the bullpen. We lost Zach Duke and K-Rod is a free agent. The way we look at it, the trades last year in August, getting Broxton and getting Parra, Ramirez coming back, adding Lind - that's about $36 million in players."
After spending the first five months of the season in first place, the Brewers lost 22 of their final 31 games to finish 82-80 and outside of the postseason. On Monday, Roenicke expressed optimism that the late-season collapse wouldn't have a carryover effect in 2015.
"We had a bad month, month and a half," Roenicke said. "For four months, I'm sure everybody was happy with what we were doing.
"The young guys have a whole year of experience. You have the whole team that has been through a very tough time there at the end of the year. Hopefully, that makes them stronger to be able to put it together for the entire six months.
"It's a new year. From year to year, everything changes even though you may basically have the same group. It still changes. If we get into spring training and the guys feel comfortable, hopefully we get off to a decent start - or a great start like we did last year - and it's forgotten.
"It's the same thing as any slump during the middle of the season. You think guys aren't going to bust out of it and all of a sudden something happens and they bust out and they finish up well. I'm looking forward to it. It was such a tough ending that we're ready to get back to playing the kind of ball that we think we can play."
With Rickie Weeks expected to sign elsewhere as a free agent, the Brewers are likely to turn second base over to Scooter Gennett on a full-time basis. Gennett is a career .128 hitter against left-handed pitchers, but he's only received 83 plate appearances against southpaws in the big leagues.
"As of right now, I would say that Scooter's going to play against lefties, and we'll see what happens," Roenicke said. "We'll see what the rest of the bench looks like and then see how Scooter handles it. But the guy can hit. I think it's a matter of him seeing a lot more left-handers getting confident doing it. There is no reason why he shouldn't be a good hitter against both."
The other position the Brewers could platoon in 2015 is first base. General manager Doug Melvin acted quickly to acquire first baseman Adam Lind in a trade with Toronto, but Lind's struggles against lefties - .212 career hitter against left-handers as opposed to .293 against right-handers - left open the possibility of adding a platoon partner.
Melvin could opt to re-sign Mark Reynolds to backup first and third base, or Milwaukee could stay in house, using Jonathan Lucroy at first base against right-handers as a way to give him a break from behind the plate while keeping his bat in the lineup.
"He's played some games there," Melvin said of Lucroy. "If he played 25 games there, that might be (OK). Robinson Cano had the most at-bats (as a left-handed hitter) against left-handed pitching and that's 210. That's what you have to look at. There are not a lot of left-handed pitchers, especially in our division. There's more right-handed pitching today."
Another in-house option is Luis Jimenez, a versatile infielder claimed off waivers from the Los Angeles Angels in October. The 26-year-old hit .286 with 21 home runs and 76 RBI in Triple A last season and can play first base, third base and shortstop.
"I think he's got enough experience there that we know what he does as a defender," Roenicke said. "The offensive part, he seems to be getting better with the good year at Triple-A last year. I really liked him when I saw him in the series that he played against us in Milwaukee (last year)."
As of the Winter Meetings, the Brewers have six starting pitchers with big-league experience on their 40-man roster. Barring a trade, Kyle Lohse, Yovani Gallardo, Matt Garza and Wily Peralta are likely set in the rotation. That would leave Mike Fiers and Jimmy Nelson to compete for the fifth job.
With depth in the starting rotation, Melvin could opt to deal a starting pitcher to improve the ball club in another area.
"I like what we have, but I have to be open to it," Melvin said.
Last year, the Brewers didn't make most of their significant offseason moves until after the Winter Meetings. Duke, Reynolds and Lyle Overbay were added on minor-league deals in late December, while Garza was signed in January.
"I don't think you are going to get any deals right now. It is too close to the Holidays. After Christmas, prices come down," Melvin said jokingly.
All quotes courtesy of ProTV Sports
Follow Andrew Gruman on Twitter
---