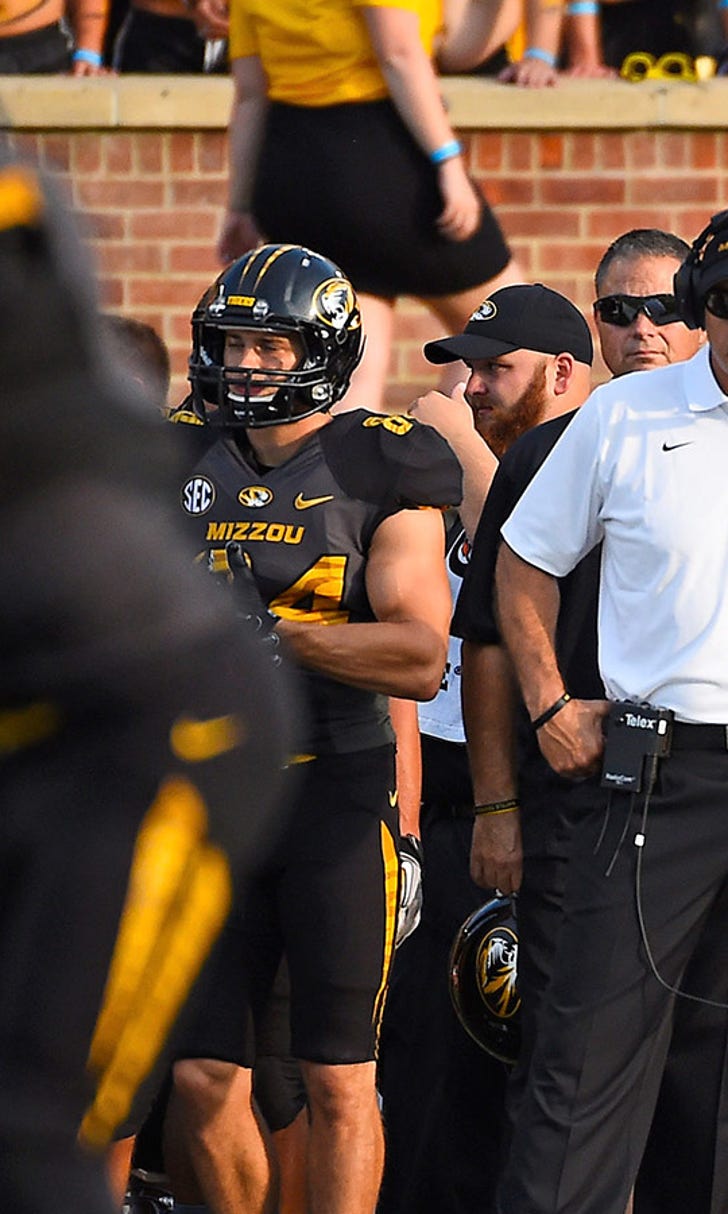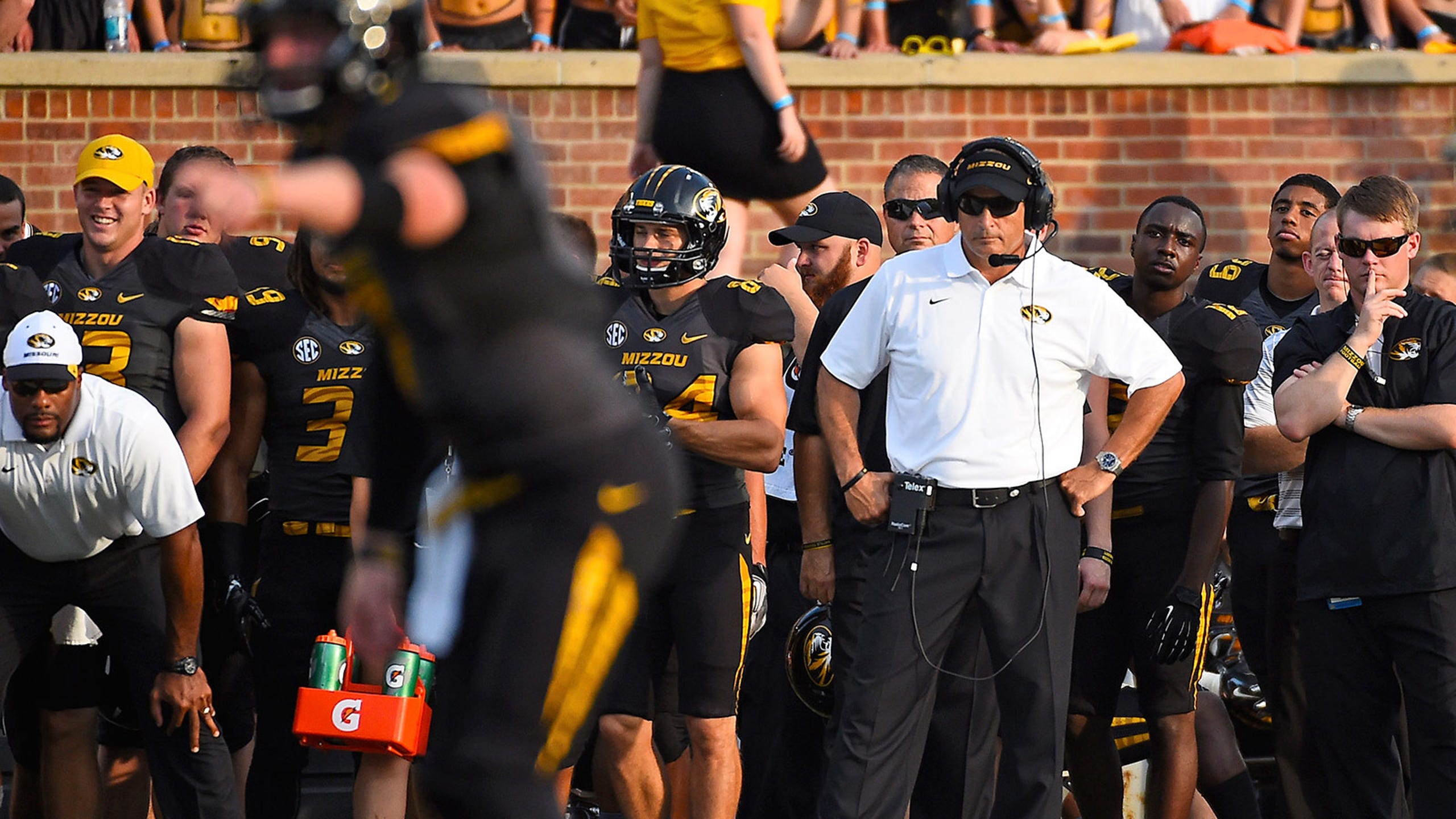 As Mizzou is finding out, scheduling is an art in rugged SEC
BY foxsports • November 21, 2014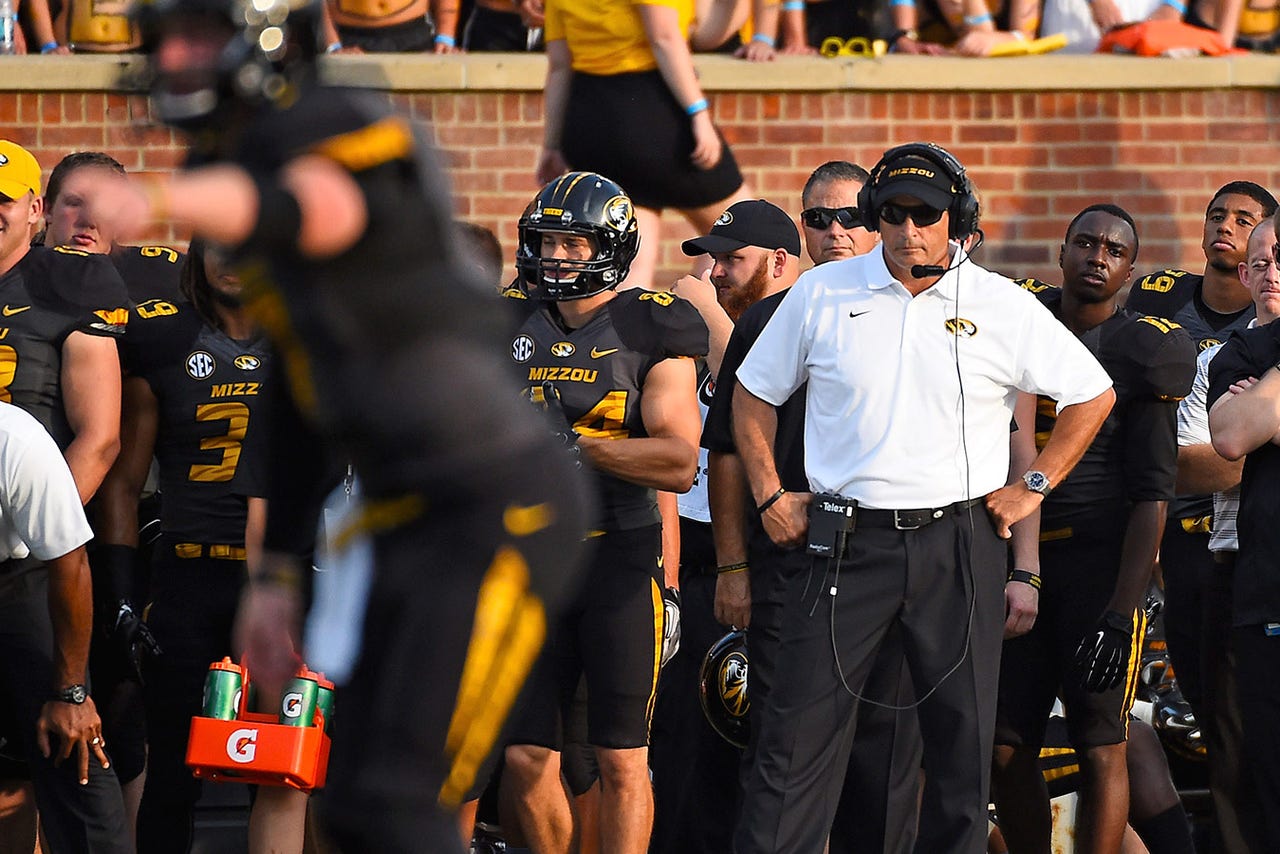 COLUMBIA, Mo. -- The Tigers are still dealing with some scheduling questions from their move to the SEC, but for the second straight year, things appear to have worked out in their favor.
Second-place Georgia finished its conference slate with an upset win over Auburn last week, so Mizzou will be in complete control of its own SEC East destiny heading into games this Saturday at Tennessee followed by Arkansas in Columbia.
Win out and the Tigers head to Atlanta for the SEC title game. Lose either one and Georgia will face the SEC West winner at the Georgia Dome on Dec. 6.
"Of course, you know what the ultimate goal is, but in order to get to the ultimate goal you've got to take baby steps and try and focus on one game at a time," Mizzou wide receiver Jimmie Hunt says. "If you get the big head and start thinking outside the box, then you're going to come in thinking that next game unfocused, like, 'Oh, this right here is for the championship' when you're supposed to be going to play for this game."
Few coaches stay more true to the cliche of "one game at a time" better than Gary Pinkel, and it's clearly a mindset his players have followed as well as they can. Still, these are 18- to 22-year-old kids, so it's naive to pretend their minds don't wander.
The key for the Tigers will be to practice harder and spend more time in the film room against two tough opponents who are a combined 5-1 since the last weekend in October, with the only loss coming against then-No. 1 Mississippi State. Quarterback Maty Mauk knows the schedule makes for a "great situation" so long as Mizzou can stay focused on the Vols.
"I've been in (the practice facility) today with the coaches while they were in a meeting and I already got a jump on (Tennessee)," Mauk said Monday. "I kind of feel like I know what they're going to do, and now we've just got to go out here and execute and be able to attack them."
It's a somewhat familiar scenario for the sophomore quarterback, who was the backup to James Franklin a year ago when Mizzou found itself in an identical position. Despite a home loss to South Carolina, the Tigers were a game ahead of the 6-2 Gamecocks in the loss column and needed to beat two ranked teams to close out November and earn a trip to Atlanta.
Missouri cruised to a 24-10 win at Ole Miss and scored late to beat Texas A&M at home and earn its first-ever SEC championship berth. The triumph may have marked the Tigers' early arrival as a competitive force in the league after just two seasons, but in other ways, the transition still continues.
It's perhaps most evident in scheduling, where the Tigers were the only team in the league to play all four nonconference opponents before eight straight SEC games. Most schools use their off weeks in conference play or before an end-of-season rivalry game to schedule weaker opponents, often from the FCS, to get a little rest.
"That will be a strategy that we'll have to look at a little bit and discuss a little bit different than the past," Pinkel says. "In the Big 12, we played all the nonconference games like we did this year and then we had all the conference games, and there's some merit in doing that if you have byes that you can put in the right spots."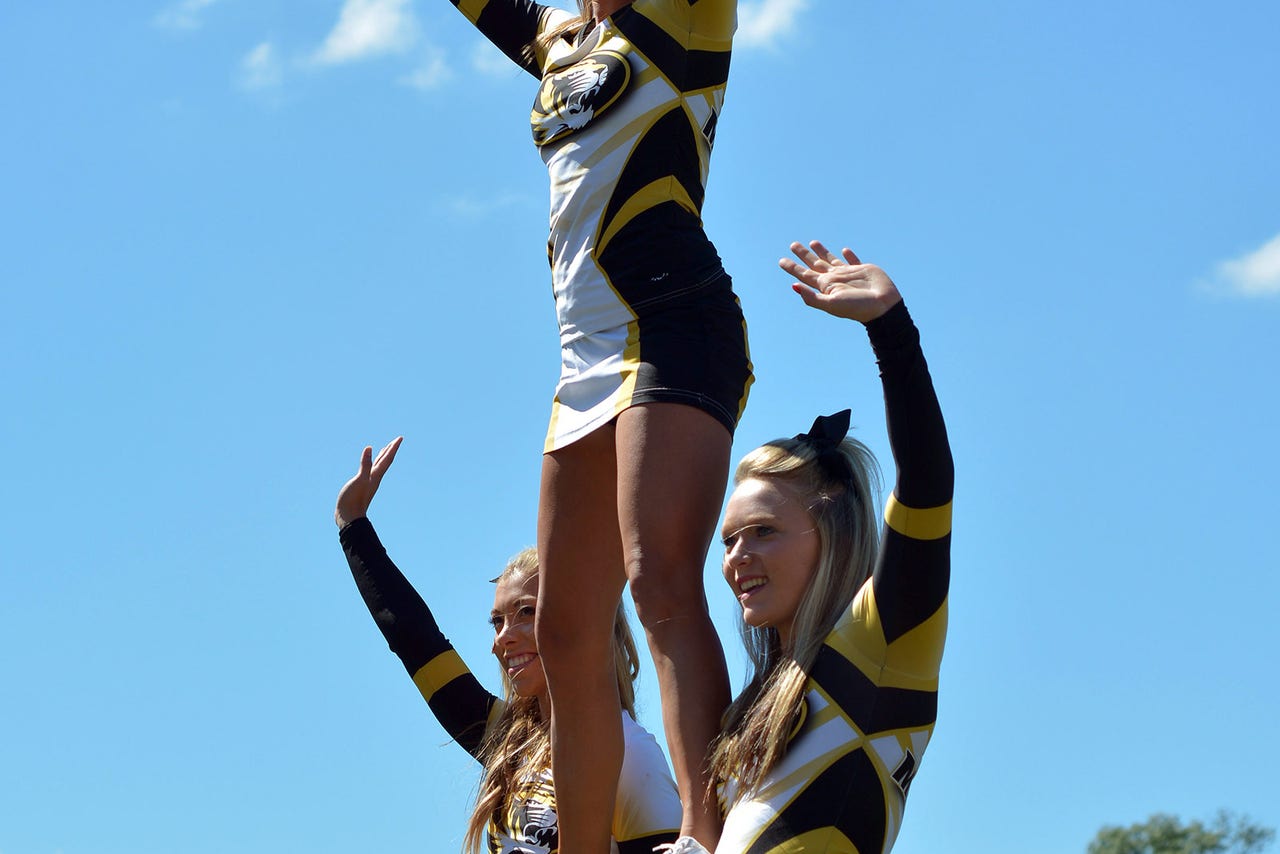 Lookin' good! Check out our gallery of SEC cheerleaders.
He says that was certainly the case this season, when Mizzou got a bye immediately after a tough SEC opener at South Carolina, then another one just in time to regroup for the final three games. The week off seemed to re-energize the Tigers' offense for a 34-27 win at Texas A&M, and they'll need to be good again to beat a Tennessee team averaging 47.5 points per game in two wins since inserting sophomore quarterback Joshua Dobbs back into the starting lineup.
Pinkel and linebacker Michael Scherer both say Dobbs looks like a completely different player this year from the freshman who threw two interceptions in a 31-3 loss to Mizzou at Faurot Field in 2013. Even with suspensions to linebacker and SEC leading tackler A.J. Johnson and defensive back Michael Williams after they were named as suspects in a forcible rape case, the young Vols represent a significant challenge to the Tigers' nine-game road win streak.
"They're competing at a very high level and I think you've got to point to (Dobbs) and say he's the reason why, which is not unlike most offenses that are in high school or college or the NFL," Pinkel says. "Their quarterback plays well and everybody plays a little bit better."
But Missouri has seen plenty of improvement of its own since a 34-0 home loss to Georgia, a game that raised the question of whether the Tigers were even bowl-worthy. They've provided an emphatic answer with four straight wins, and Scherer says that progress shows why it's a good thing Missouri got to save all of its SEC opponents for last.
Hunt says he really doesn't have a preference, and left tackle Mitch Morse says games always take their toll, no matter the opponent. Obviously, though, an FCS opponent won't provide the same sort of physical challenge as a Tennessee or Arkansas, and it's not an issue Pinkel takes lightly.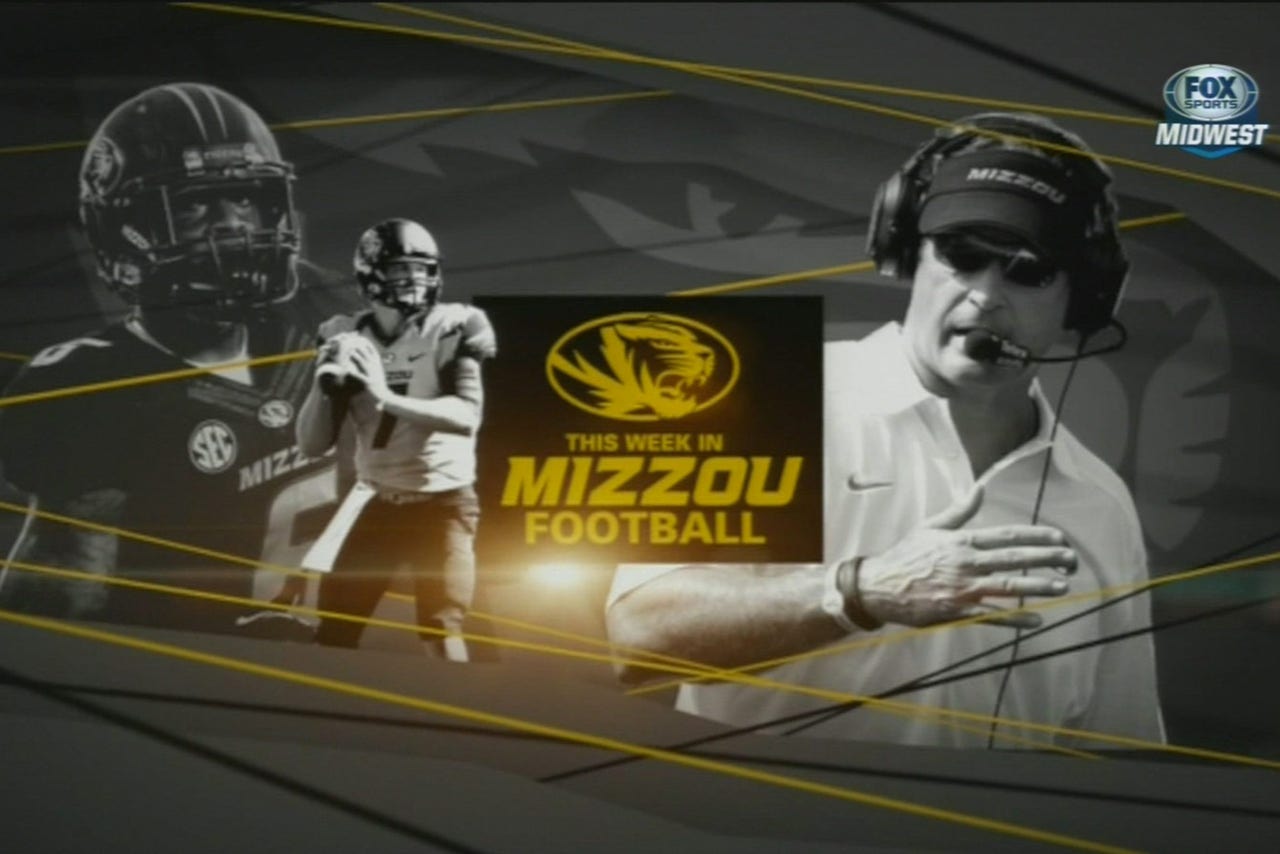 Watch This Week in Mizzou Football all season. Check your local listings for air times.
"It's all transition into this league and we're not getting it right every time, but we're doing the best we can," Pinkel says. "But that scheduling is hugely important, although you've got to win all your games."
One thing he didn't want to do was schedule a nonconference opponent like Syracuse in November, although Pinkel says that 31-27 home loss in 2012 happened only because the Orange were the only team that could play the Tigers at that time in their first SEC season. But schedules are made out so far in advance that sometimes those games are difficult to avoid, and in fact Mizzou already has a game against BYU in Kansas City set for Nov. 14 next season.
BYU will host Mizzou in November 2020, so Pinkel may have some new scheduling questions to answer if things don't go well. For now, though, the Tigers just need to win to make this year's schedule look smart.
You can follow Luke Thompson on Twitter at @FS_LukeT or email him at lukegthompson87@gmail.com.
---