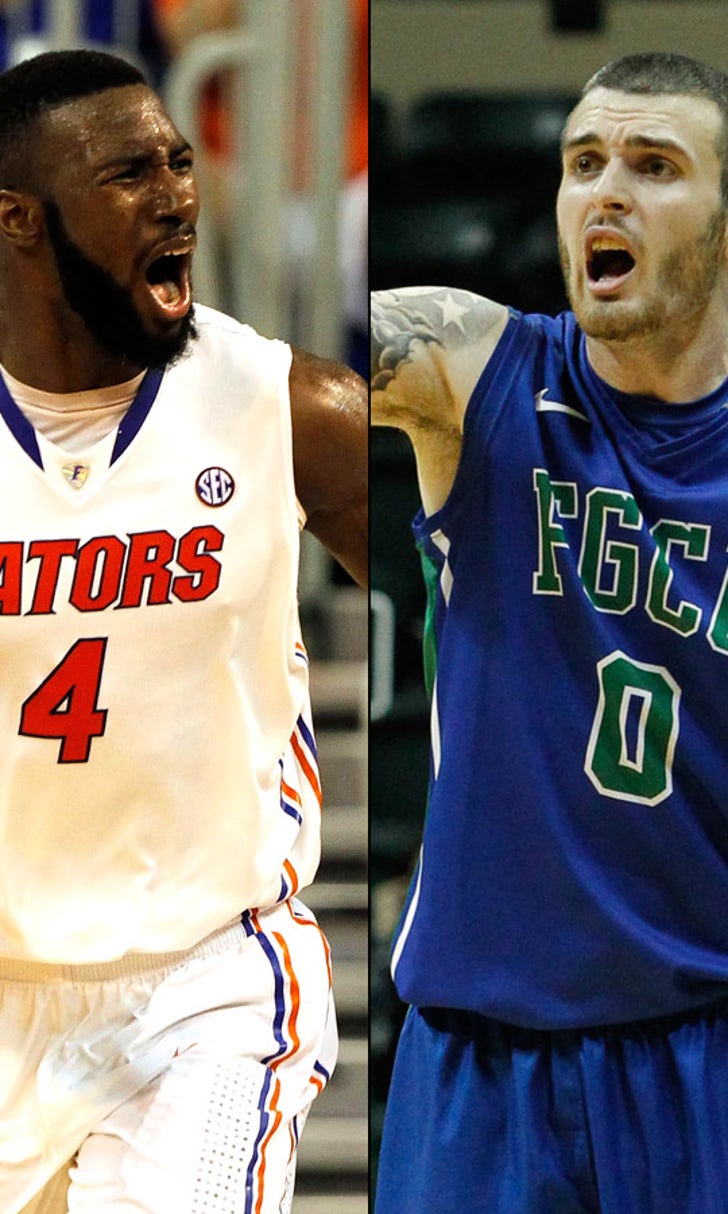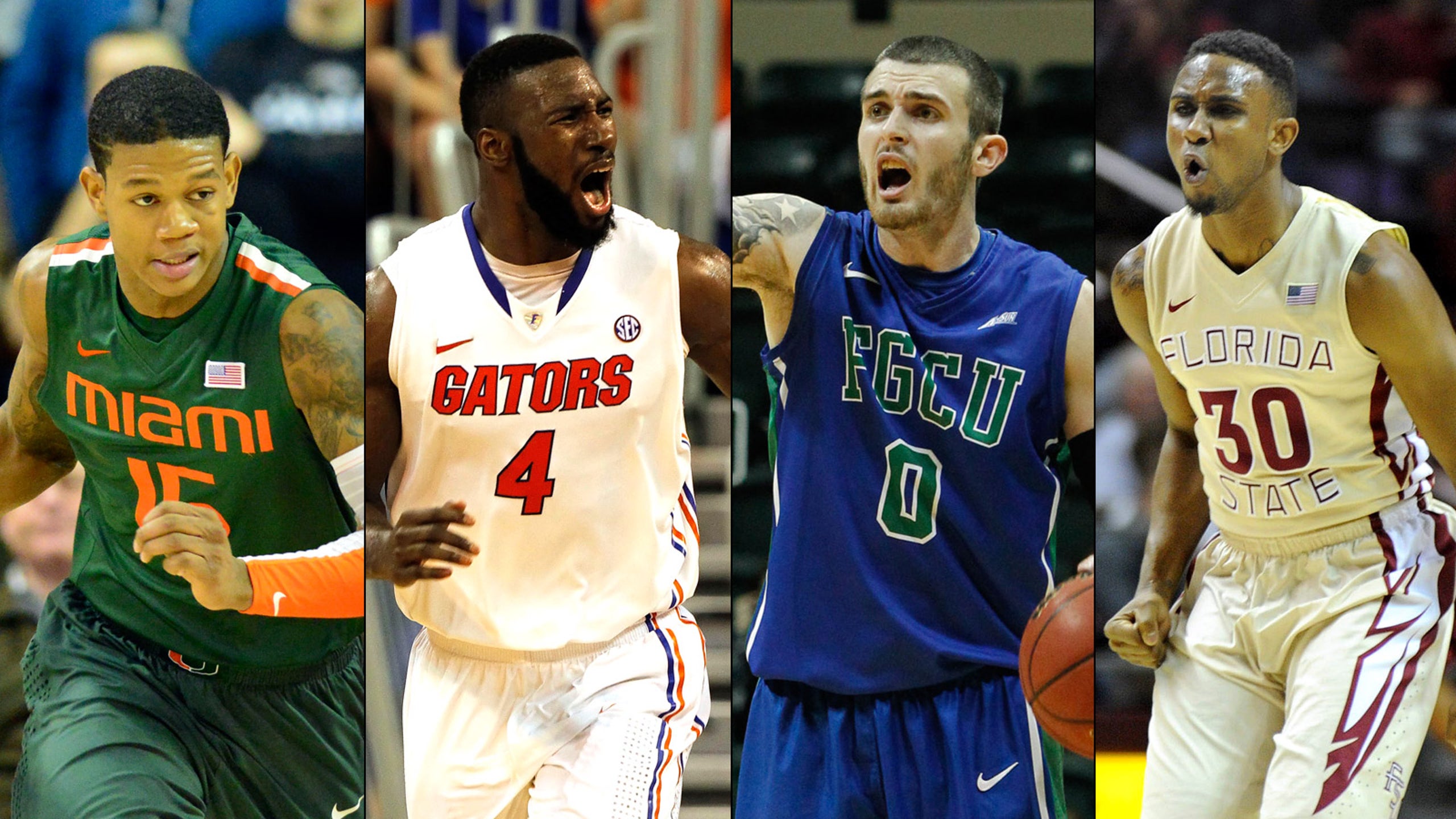 Around the state: NCAA Tournament outlooks
BY foxsports • February 18, 2014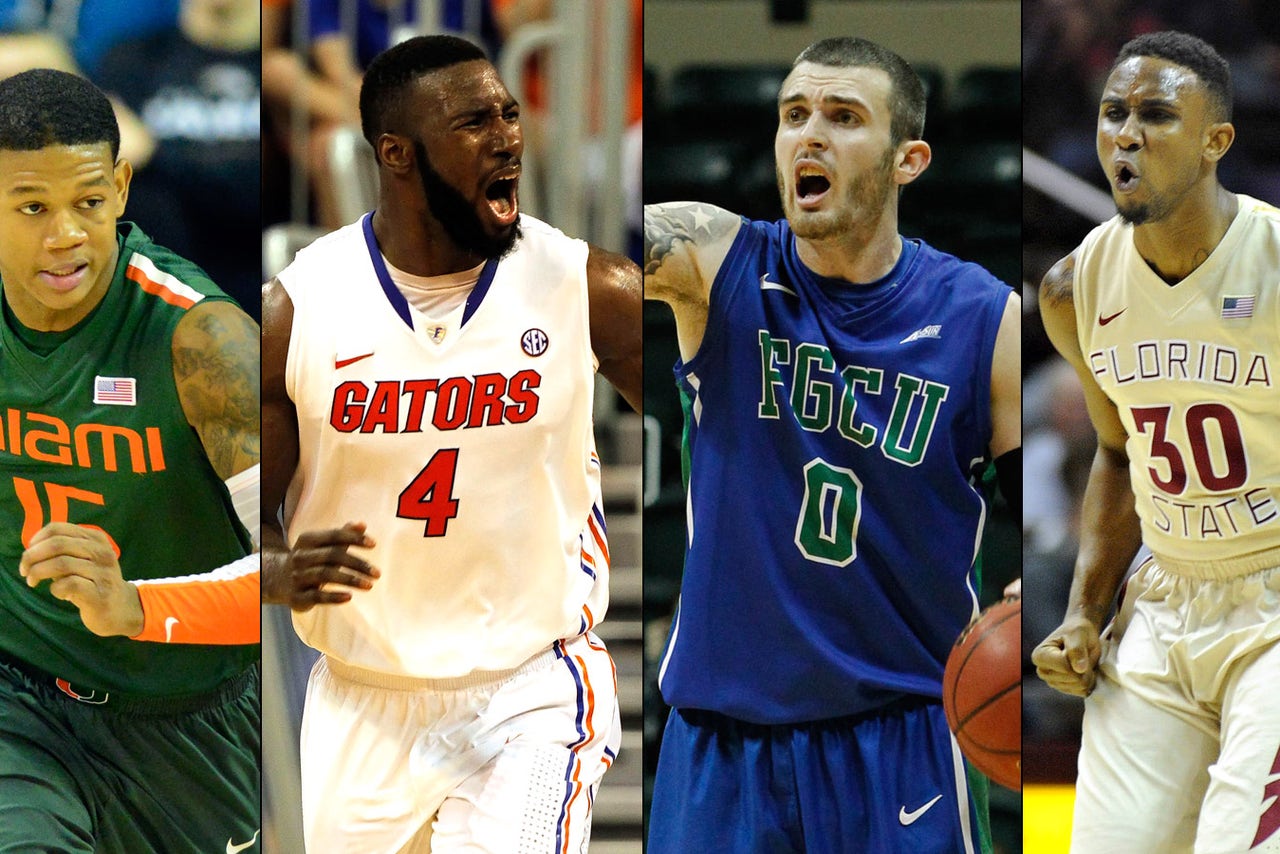 How dominant has Florida been during this 17-game win streak?
It's not that the Gators are just sneaking out wins. They have won 11 of those 17 by double digits. And in the last seven wins, Florida has allowed just one opponent to score more than 60 points.
The Gators are 23-2 and are well on their way to locking up a No. 1 seed in the NCAA Tournament. Yet coach Billy Donovan still sees room for improvement, particularly at the free-throw line and on defense.
"I don't think there's one area of the game right now that I couldn't tell you we couldn't afford or use the opportunity to get better," Donovan said. "But that's what you're trying to do is reach your fullest potential or get as close as you can to your fullest potential."
Florida is 12-0 in the SEC and has six games left in the regular season, beginning with a home game on Wednesday against Auburn.
The Gators are the only state team that knows its postseason fate. They will be in the NCAA Tournament no matter what happens the next few weeks.
But for the state's other basketball programs, the road won't be easy. And for a few, the season could end in the NIT.
FLORIDA STATE
The season so far: Florida State was off to a promising start with November wins over top-20 teams like VCU and UMass. But now the Seminoles are 2-6 in their last eight games. Defensive woes and the lack of a deep rotation has hurt.
Tournament prospects: The Seminoles (15-11) appear to be NIT-bound, but even that won't be a sure thing unless Florida State rights the ship the next few weeks.
What's ahead: They could conceivably win three of their last four games -- at Pittsburgh on Sunday, then home for Georgia Tech and at Boston College. But the regular-season finale is home against No. 1 Syracuse on March 9, and things could get ugly for the Seminoles.
MIAMI
The season so far: It's been predictably a rebuilding process after losing all five starters from the ACC Tournament championship team. Miami is just 3-9 in ACC games, and oddly all three wins have come on the road. The Hurricanes played one of their best games in a Feb. 10 win at Florida State but then fell to one of the ACC's worst teams, Virginia Tech, on Saturday.
Tournament prospects: In need of some serious help to make the NIT. Miami (12-13) would have to go 4-2 in its final six games plus win a game at the ACC tournament.
What's ahead: The Hurricanes host Notre Dame on Wednesday and Boston College on Saturday. But they will likely have to win two of their final three road games (Virginia, North Carolina State and Clemson) to get a postseason invite. Not impossible, but not easy either.
FLORIDA GULF COAST
The season so far: A year after being the Cinderella story of March, the Eagles have gone 17-10 and are 11-3 in the Atlantic Sun. FGCU has won five of its last six. Bernard Thompson leads FGCU in scoring (16 points per game) and the Eagles are shooting an impressive 47.5 percent from the floor.
Tournament prospects: Looking good. FGCU is battling with Mercer (12-2) for the top seed in the conference tournament. If the Eagles can get in to the NCAA Tournament again, who knows what they will do this March.
What's ahead: A showdown at home against Mercer on Friday, followed by games against Kennesaw State, at Lipscomb and at Northern Kentucky to finish the season. The A-Sun tournament begins on March 4.
CENTRAL FLORIDA
The season so far: UCF had lost nine straight games until the Knights pulled out a 75-74 win at South Florida on Saturday on Isaiah Sykes' basket with two seconds to go. Sykes has been a bright spot, averaging 18.1 points and 8 rebounds in conference games.
Tournament prospects: Slim to none. UCF (10-13) would have to piece together four straight wins at the American Athletic Conference tournament in Memphis beginning on March 12.
What's ahead: UCF plays host to AAC leader Cincinnati on Wednesday. But they also face Rutgers, Temple and Houston down the stretch, three teams that are in the bottom half of the conference.
SOUTH FLORIDA
The season so far: USF beat Alabama at Florida Gulf Coast in December. The Bulls were 12-11 before dropping their last three games. Victor Rudd averages 14.5 points per game, but the Bulls have gone just 1-6 at home in American Athletic Conference play.
Tournament prospects: Not looking good. USF would have to pull off a top-25 upset and then grab a few AAC road wins to make the NIT.
What's ahead: USF plays at No. 11 Louisville on Tuesday night, then returns home for No. 21 UConn on Feb. 26. The last three games will be easy by comparison -- at Rutgers, at Houston and home vs. Temple.
FLORIDA INTERNATIONAL
The season so far: The Golden Panthers have been up and down in conference play but are 13-13. FIU's big problem has been a defense that allows 70 points per game. Rakeem Buckles scored 19 points in FIU's last game, an 84-71 loss at UTEP, but the Miners won by shooting 57.1 percent.
Tournament prospects: Highly unlikely. The Panthers haven't been consistent enough to make a run in the Conference USA tournament.
What's ahead: FIU plays host to North Texas on Thursday. The Panthers will play four of their last five games in South Florida, including the regular-season finale on March 6 at Boca Raton.
FLORIDA ATLANTIC
The season so far: The Owls are just 10-16 and in 10th place in Conference USA under coach Mike Jarvis. Guar Pablo Bertone of Argentina has led the way by averaging 18.7 points per game.
Tournament prospects: Not looking good. At six games below .500, FAU would need to make a run in the CUSA tournament in El Paso, Texas, and win it all to make it to the NCAA Tournament.
What's ahead: FAU has five regular-season games left, including four in Boca Raton. First up is a matchup with Tulsa on Thursday.
You can follow Bob Ferrante on Twitter @bobferrante or email him at bobferrante17@gmail.com.
---