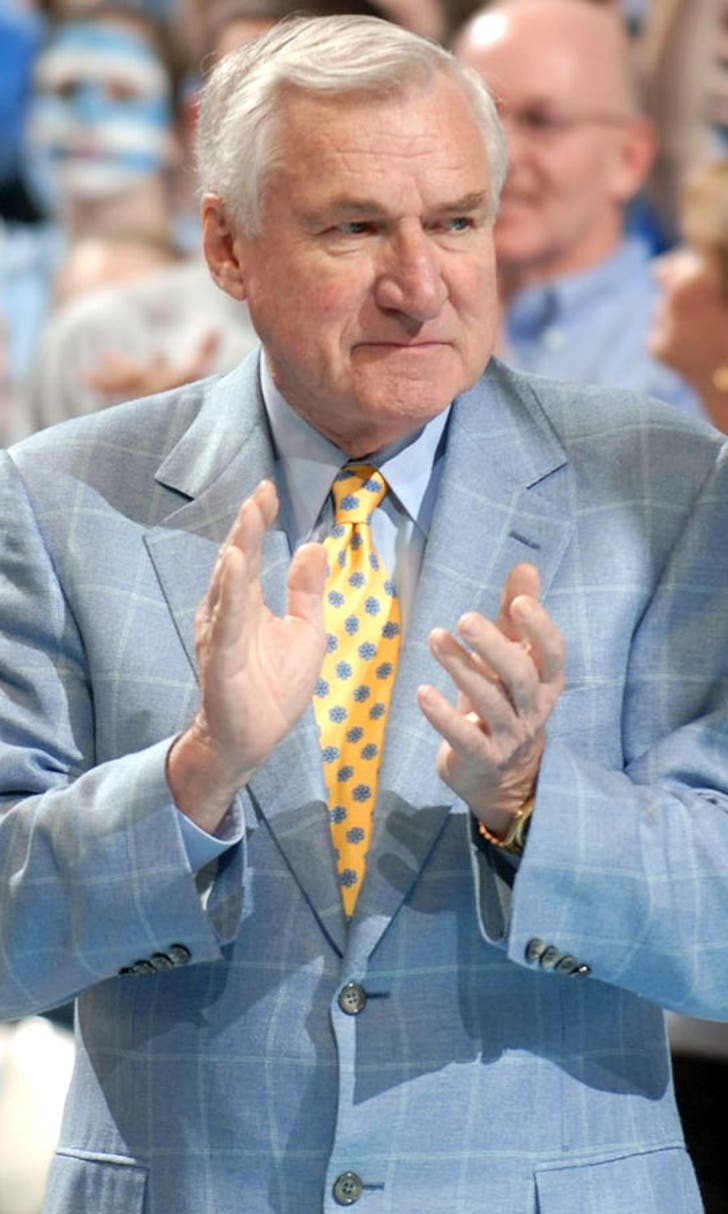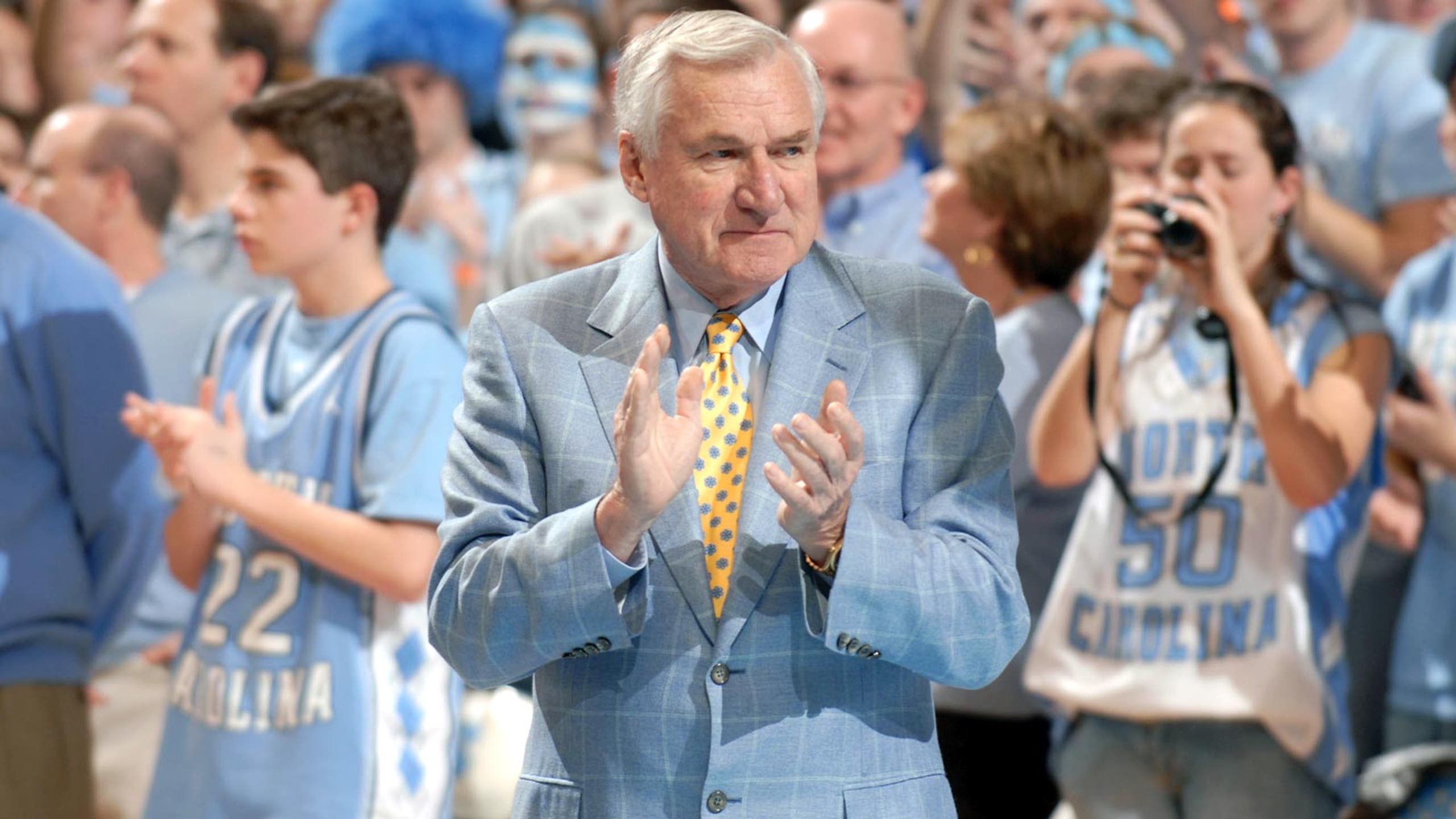 Arizona's Miller, Olson remember Dean Smith
BY foxsports • February 10, 2015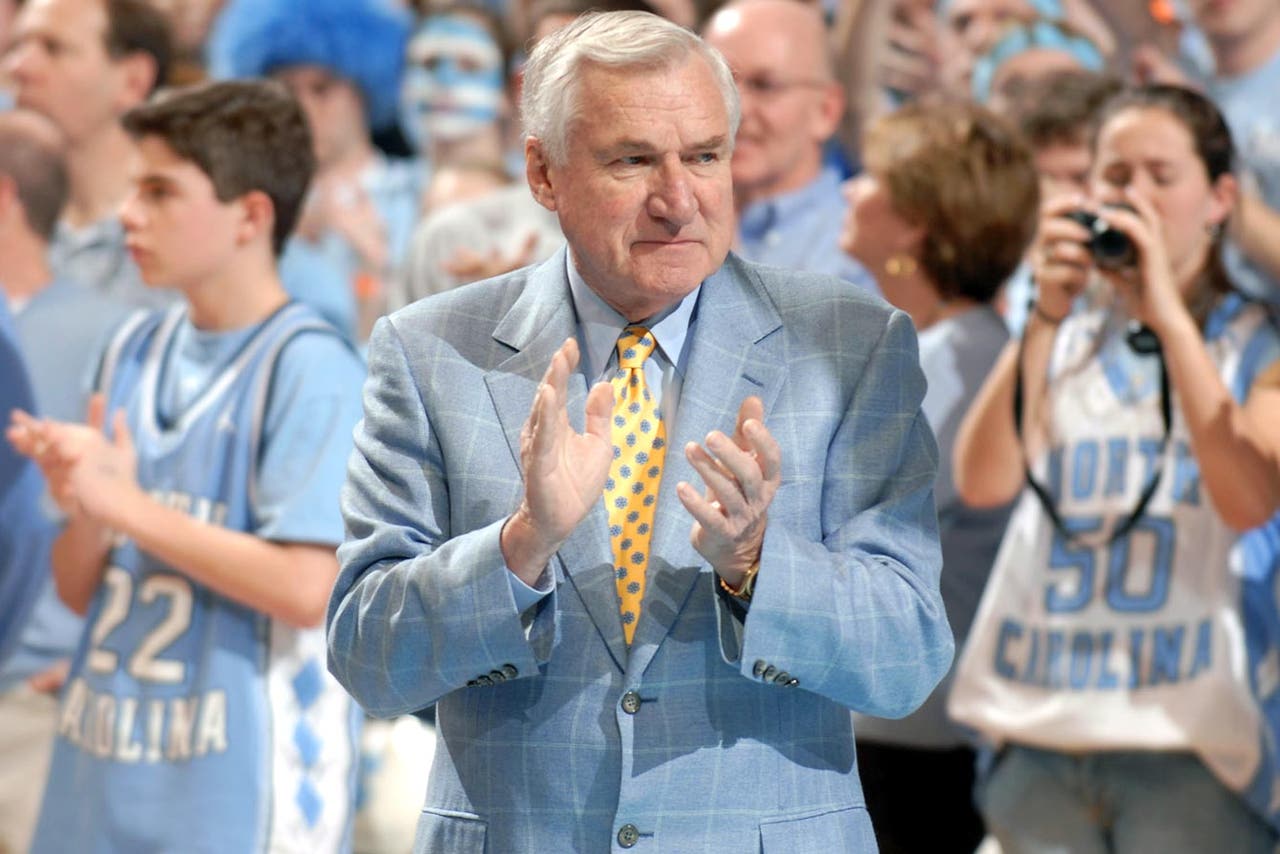 TUCSON, Ariz. -- When Arizona coach Sean Miller was growing up in the Pittsburgh area, he wanted to play for North Carolina coach Dean Smith.
"He was a remarkable person, someone I actually got to know very well because I went to his camp when I was younger," Miller said Monday night on his weekly radio show. "Everyone wanted to go to the Carolina basketball school, get that T-shirt. He recruited me for a brief time. That was my dream school as a player."
As it turned out, he said, the North Carolina staff signed point guard King Rice. Miller stayed close to home, playing for some excellent Pitt teams from 1987 to 1992 before launching a coaching career that took him to North Carolina State as an assistant for the 1996-97 season, putting him in the ACC for Smith's final season at North Carolina.
Smith died Saturday at the age of 83.
Smith's final game was a 66-58 loss to Arizona in the 1997 Final Four, as the Wildcats went on to beat Kentucky for the national title. Lute Olson went 3-1 against Smith while at Arizona, including another signature victory in the 1988 West regional final.
"I had gotten to know Coach Smith pretty well having worked with Michael Jordan's fantasy camps for a number of years. He was there for all of those. We visited quite a bit," said Olson, who considered Smith a friend.
"He was just a real special man. He's been referred to as a great innovator for defenses and the four-corners (offense) but changed when the shot clock came in. The things he used to do regarding multiple defenses have been adopted by a lot of coaches still in the game."
Miller agreed.
"He is certainly in the argument not only to be considered the greatest college basketball coach of all time, but one of the greatest coaches of any sport in our lifetime," Miller said.
"As all people who love the game, you always watched his teams play because he had an amazing style. It was a fast tempo, a lot of trapping on defense. They had amazing talent, and they played together.
"You want on a great pass for the recipient of the pass to point to the person who had the assist. Coach Smith started that decades and decades ago. ... You talk about giving back to the game, or making our game better, I don't know if anybody who has ever coached made our game better than Dean Smith."
---