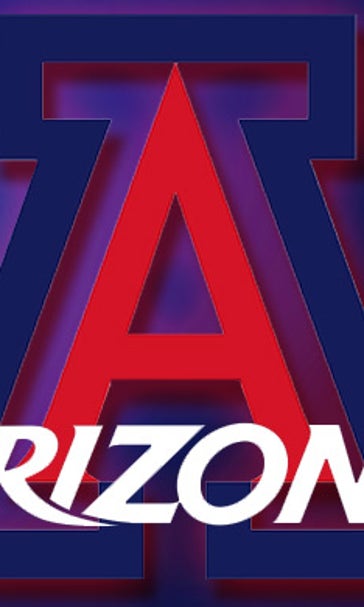 Arizona women top Wake Forest in OT
December 7, 2014

WINSTON-SALEM, N.C. -- Senior guard Candice Warthen exploded for 19 points in the second half, including accounting for seven of the Arizona women's basketball team's 12 points in overtime, as the Wildcats rallied from a double-digit deficit to stun Wake Forest 72-69 Sunday afternoon.
For Arizona (4-3) the win marks its fourth in its last five contests, while the game also goes down as the Wildcats' first overtime win since Nov. 12, 2010 at Wichita State.
"It was a gutsy win for us today, against a tough opponent at their place," said head coach Niya Butts. "Any time you're able to grab a road win, it's a positive thing, but to make the comeback we made today, being down by as many as 13 points; that was huge."
"We'll try and take this positive momentum into our next game against Southern next week."
Arizona shot 41 percent from the field in the second half and knocked down 8-of-10 free throw attempts in overtime, while shooting 71 percent (22-of-31) overall from the charity stripe.
Warthen led the way for the Wildcats, finishing with a game and season-high  22 points to go along with a team-leading 10 rebounds, to notch her second career double-double and first of the season.
Redshirt freshman forward Dejza James was fantastic for the second game in a row, as she produced her second straight double-digit scoring performance off the bench, recording 12 points on an efficient 6-of-9 shooting from the field.
Sophomore guard Malena Washington also was superb in her second consecutive start, as she went for 11 points and a career-high seven rebounds, while dishing out two assists.
Freshman guard Charise Holloway nearly recorded a double-double herself, as she poured in nine points and grabbed eight rebounds off the bench, knocking down 5-of-6 free throw attempts on the day.
This game was a battle right from the very beginning, as no team led by more than four points through the first 12 minutes of action, but Wake Forest launched an 11-0 run to take a 24-11 lead with 5:52 remaining in the first half.
However, Arizona immediately responded with 12-0 run of its own to cut the deficit to just 24-23 with 3:12 to play in the first half, after Washington connected on a mid-range jumper.
The Wildcats eventually went into the locker room trailing just 26-23, after holding the Demon Deacons to just 9-of-24 from the field for 37.5 percent in the first half.
James put in a layup to give Arizona a 35-33 lead with just 14:35 left to play, marking the Wildcats' first lead since owning a 2-0 advantage less than two minutes into the contest. Arizona outscored Wake Forest 30-11 over the first 11-plus minutes of the second half to command a game-high 53-37 lead with 8:20 left to play in regulation.
But in a game that featured 10 lead changes and eight ties, this one was far from over, as the Demon Deacons battled back to eventually send the game into overtime.
Wake Forest's Dearica Hamby scored with just 28 second left in regulation to put the Demon Deacons up 60-58, but Candice Warthen quickly took the ensuing inbounds pass and sprinted all the way to the basket, scoring a contested layup of her own to tie the contest up at 60-60.
The Wildcats then came up with a critical defensive stop to send the game into overtime, where Arizona eventually took control, knocking down 8-of-10 free throws in the extra session, while Wake Forest converted on just two of their eight attempts from the line.
---