Arizona State Sun Devils
Arizona State Sun Devils
Arizona State upset by Sacramento State in Hurley's debut
Published
Nov. 14, 2015 12:57 a.m. ET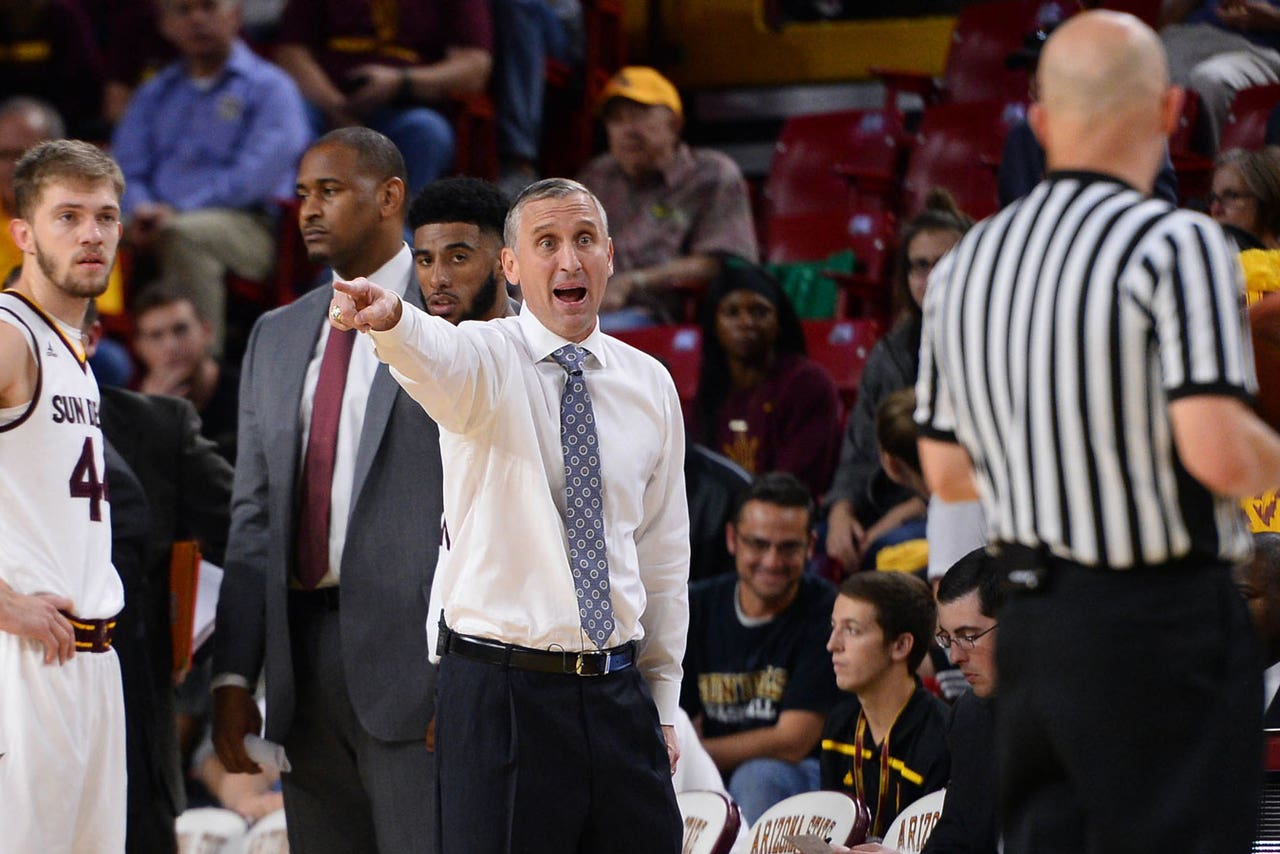 TEMPE, Ariz.  -- Sacramento State beat a Pac-12 team for the third time in six years. In the process, the Hornets ruined Bobby Hurley's debut as Arizona State coach.
Cody Demps, a fourth-year senior and three-year starter, scored eight points in the final two minutes, including consecutive 3-pointers, and the Hornets beat the Sun Devils 66-63 on Friday night.
"It was not the way I wanted to start things here for sure," Hurley said. "It was an embarrassing loss for us."
Demps finished with 22 points and Marcus Graves added 20 for the Hornets. Overall, Sacramento State is 4-36 against teams currently in the Pac-12, but the Hornets beat Utah in 2012 and Oregon State in 2009.
"Obviously it's great to beat a Pac-12 team," Demps said. "It's big for our confidence and hopefully we can move on and not have any letdown in the next game."
Arizona State's Gerry Blakes missed a 3-pointer under tight defense at the buzzer. The Sun Devils were 2 of 17 from 3-point range.
Tra Holder scored 17 for Arizona State. Blakes added 13 and Eric Jacobsen 12 for the Sun Devils. Arizona State's Willie Atwood scored all 11 of his points in the second half and grabbed 11 rebounds.
Hurley, the former Duke All-American, coached at Buffalo the last two seasons before coming to Tempe after Herb Sendek was fired.
"I thought we were nervous," Hurley said. "I thought we played a little bit nervous in the first half for some reason, just having issues with simple things like catching the ball. It became infectious. It carried over to how we shot the ball throughout the course of the game."
Arizona State led 15-6 early before the Hornets went on a 13-1 run to go up 29-20 on Demps' jumper and Sacramento State led 29-23 at the break.
Attwood scored six straight points to tie it at 33-33 early in the second half and his 3-pointer put the Sun Devils ahead 38-36 with 14:38 to play. The play was part of a 15-2 run that gave Arizona State its biggest lead, 48-38, with 11:37 remaining.
But the Hornets stayed close and Demps' driving layup tied it at 56-56 with 3:08 to play. Blakes' jumper put Arizona State back on top with 2:49 remaining, Demps followed with a 3-pointer and Jacobsen countered with a layup to give Arizona State it's last lead, 60-59, with 1:41 to play.
Demps followed with another 3-pointer to make it 62-60 and Graves' jumper put Sacramento State up 64-61 with 51 seconds to go. Holder's layup cut the lead to 64-63 with 25 seconds left but Demps sank two free throws with 24 seconds left and the Sun Devils couldn't get a clean look at a 3-pointer after that. Blakes' shot with a hand in his face bounced off the rim.
"We didn't give in," Sacramento State coach Brian Katz said. "That's the sign of a mentally tough team."
The Hornets start two four-year players and two who have been with the team for three years.
"In situations like these, where there might be a little pressure," Demps said, "it's easy for us to settle guys down because we've been here before."
FOUL PLAY
Sacramento State was whistled for nine fouls in the first half, and 16 in the second. The Sun Devils were in the double-bonus with 8:49 remaining.
Not that it worked to the Sun Devils' advantage all that much.
Arizona State made 15 of 27 from the foul line (56 percent) to Sacramento State's 8 for 14.
TIP INS
Sacramento State: The Hornets outrebounded the Sun Devils 41-34. ... Sacramento State has four players returning who were part of the rotation on last season's 21-12 team. ... The Hornets do not have any transfers on their roster, junior college or otherwise
Arizona State: Hurley got into a nose-to-nose confrontation with one of the officials after Blakes was called for a technical foul. ...Savon Goodman, one of four Sun Devils starters returning, was out of the opening lineup. He has been slowed by a foot injury in practice over the past two weeks. Goodman played 21 minutes, scoring eight points. He made 2 of 8 free throws.
UP NEXT
Sacramento State: at Seattle on Sunday.
Arizona State: at home against Belmont on Monday night. 
---
---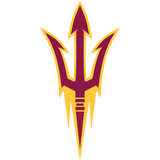 Get more from Arizona State Sun Devils
Follow your favorites to get information about games, news and more
---