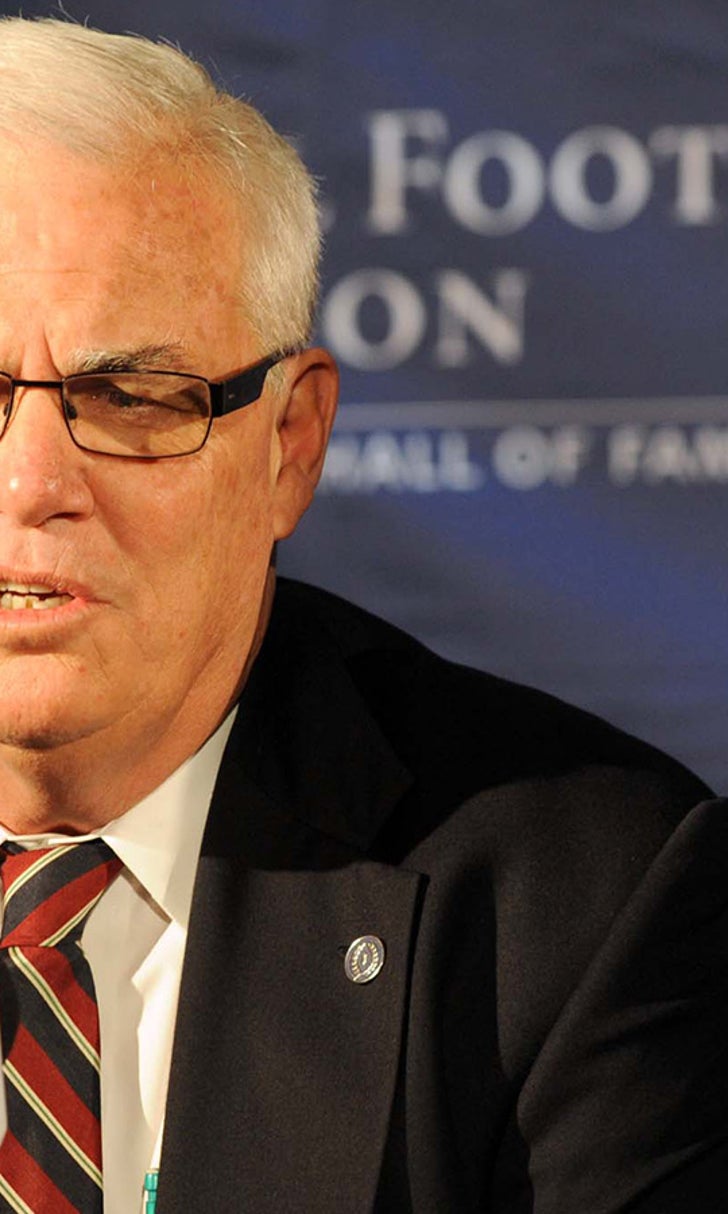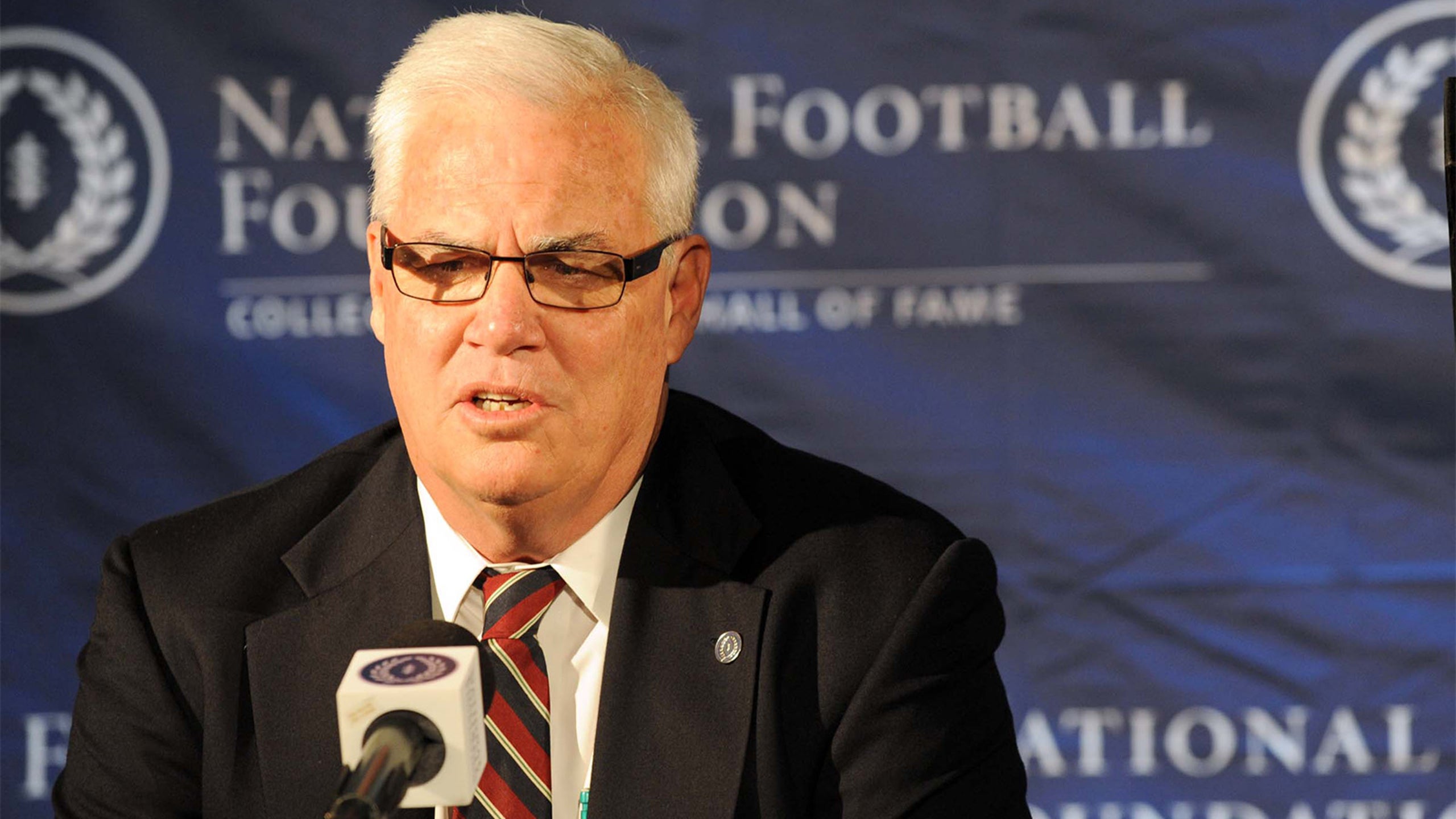 Arizona State great Bob Breunig elected to College Football Hall of Fame
BY foxsports • January 9, 2015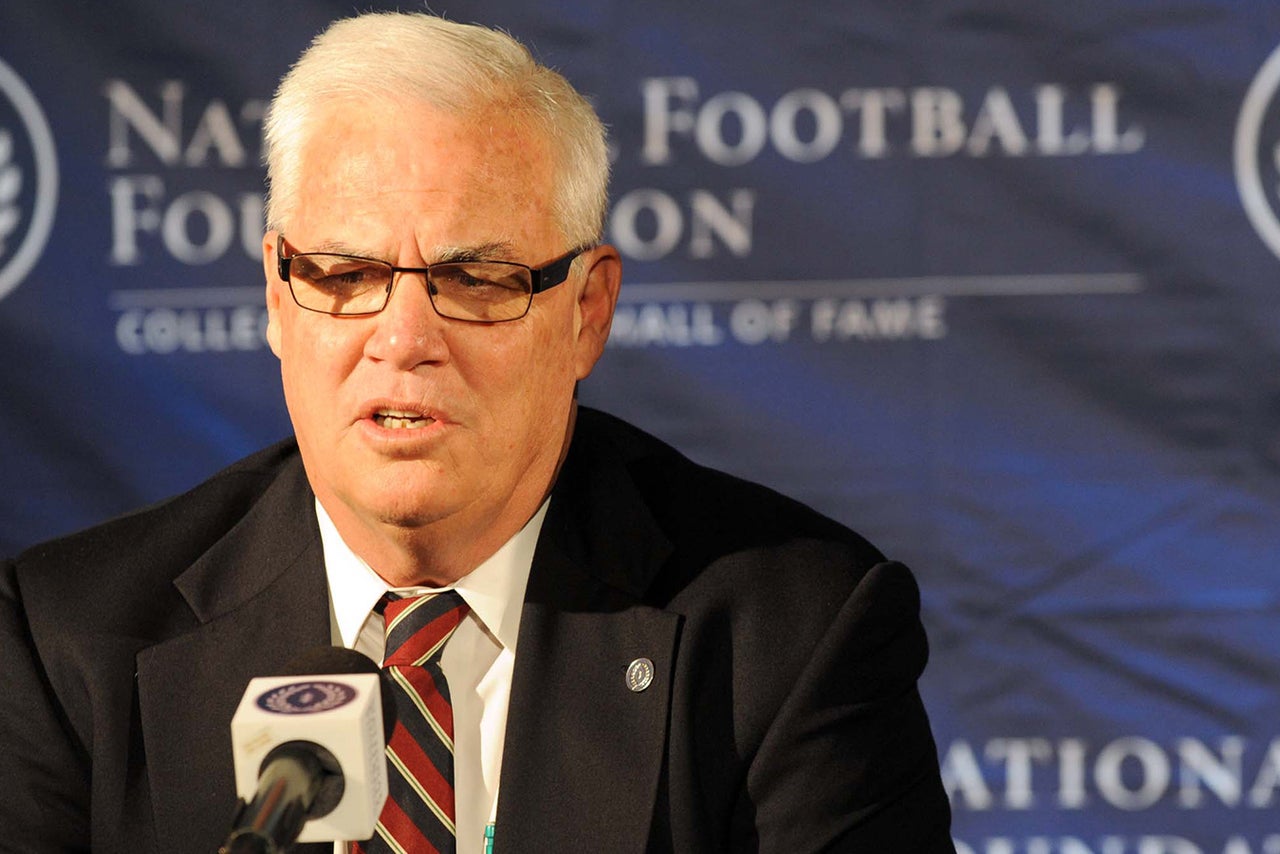 TEMPE, Ariz. -- Bob Breunig, a three-time All-Western Athletic Conference linebacker for Arizona State during the Frank Kush era, has been selected to join the College Football Hall of Fame.
Breunig is part of the 17-person Class of 2015 that also includes Heisman Trophy winner Ricky Williams of Texas and Oklahoma linebacker Brian Bosworth as well as Kansas State coach Bill Synder and former Ohio State coach Jim Tressel.
"It's a gift, it's a blessing," Breunig said of his Hall of Fame honor.
"I represent at least 100 players or more from high school and college that helped me, who were part of a team that won a lot of games. I share this with them. I really mean that. And coaches, too."
Breunig, a standout football player and wrestler at Alhambra High School in Phoenix, starred at ASU from 1972 through 1974 and will become the 10th Sun Devil in the College Football Hall of Fame and the first since linebacker Pat Tillman was posthumously honored in 2010.
After ASU, he spent his entire 10-year NFL career with the Dallas Cowboys, earning a place on their 50th anniversary all-time team.
Since his retirement, he has been owner and president of a successful real estate development company in the Dallas area and served on several charitable boards. He was named the Dallas Father of the Year in 2006.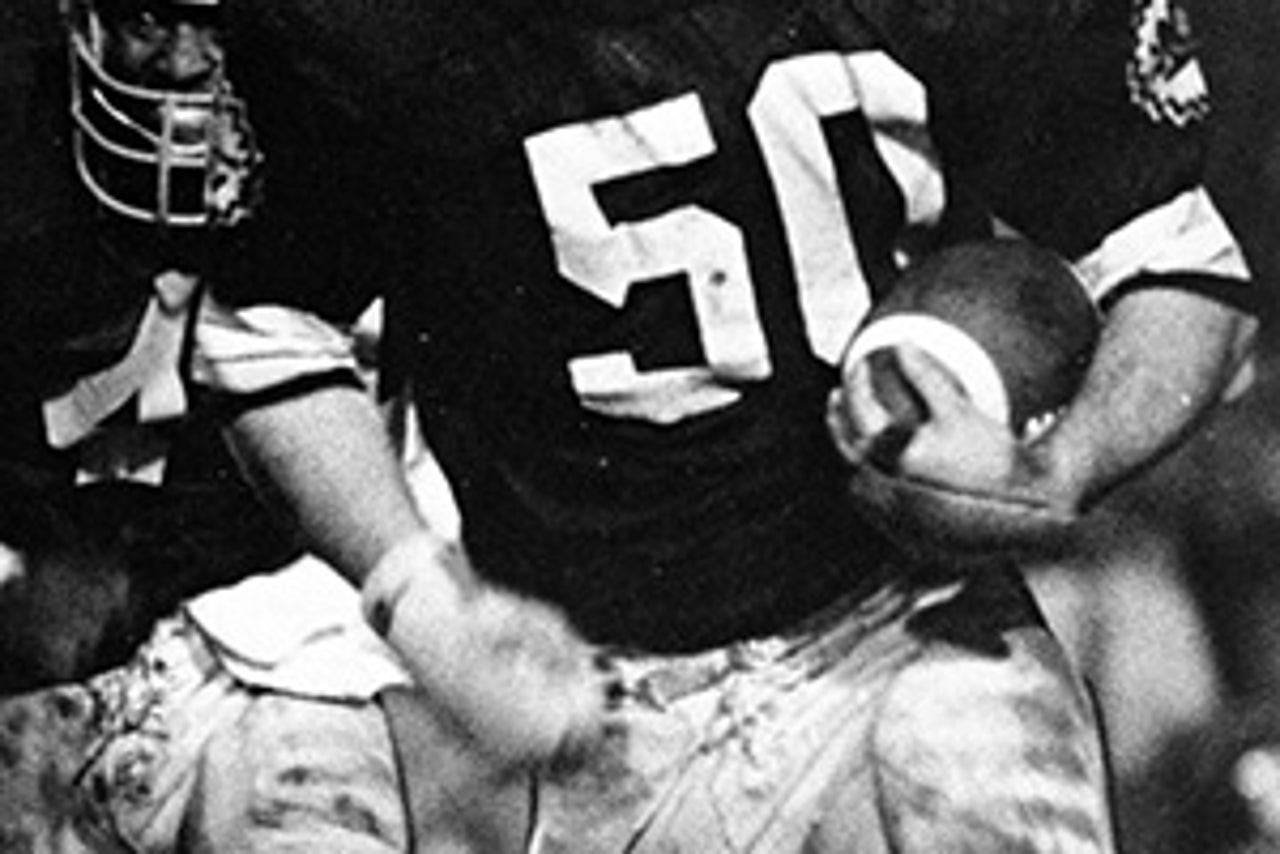 Bob Breunig was a two-time Western Athletic Conference defensive player of the year while playing for Arizona State.
Putting it all into context, Breunig knows his success during and after his football career had to do with his four years at ASU.
"I didn't know that I was going to get a business degree from Arizona State University that would help me in my career afterwards," he said. "I didn't know I was going to meet Mary Matthews from Omaha, Nebraska, and she might be my wife for the next 39 years. I didn't know I was going to become a Christ follower my senior year, which gave me a great foundation for my life.
"All of those things happened in college. Then to get the recognition, 'Hey by the way, your football playing was Hall of Fame merited as a man. That's just awesome."
In addition to Hall of Fame enshrinement, Breunig's name will be added to the facade on the west side of Sun Devil Stadium and he will also be honored at a football game this coming fall.
"Bob's athletic achievements alone merit his induction into the College Football Hall of Fame, but it is what he has accomplished off the field that sets him apart," ASU athletics director Ray Anderson said in a statement. "He should serve as a role model to all current and future athletes, from middle school up through the NFL, and his selection to the College Football Hall of Fame validates and solidifies his place as one of the game's greatest ambassadors."
Breunig's ASU highlights including being named first-team All-American and team Most Valuable Player in 1974, a two-time WASC Defensive Player of the Year and a three-time All-WAC performer. His 145 tackles in 1974 were a school record at the time, as were his 353 career tackles. The Sun Devils won a pair of WAC championships and had a 28-8 record during his career. He was named the Butkus Award Silver Anniversary winner in 1999.
He graduated with a degree in business marketing, was selected to the ASU Sports Hall of Fame in 1999 and was included on the all-time Western Athletic Conference football team.
Breunig was a third-round draft pick of the Cowboys and was a three-time Pro Bowl linebacker in Dallas. He helped the Cowboys advance to three Super Bowls, including a victory in Super Bowl XXII, and led the team in tackles six times -- setting a franchise record for tackles in 1981.
Joining Breunig, Williams, Bosworth and the two coaches in the Hall's Class of 2015 are: linebackers Trev Alberts of Nebraska and Zach Thomas of Texas Tech; offensive tackles Rugen Brown of Pittsburgh and Lincoln Kennedy of Washington; wide receivers Wes Chandler of Florida and Thom Gatewood of Notre Dame; running backs Dick Jauron of Yale, Clinton Jones of Michigan State and Rob Lytle of Michigan; quarterback Michael Payton of Marshall; and defensive linemen Art Still of Kentucky and Sean Brewer of Division III Millsaps.
ASU's Hall of Famers include coaches Dan Devine (1955-57), Kush (1958-79) and John Cooper (1985-87); quarterback Danny White (1971-73); cornerback Mike Haynes (1972-75); wide receiver John Jefferson (1974-77); linebackers Ron Pritchard (1966-68), Tillman (1994-97) and Breunig; and guard Randall McDaniel (1984-87).
How many players, Hall of Fame ones especially, will say their first game was perhaps their best?
Breunig remembers his first game as a starting Sun Devil being one of discovery -- and a sign of things to come.
Breunig, who didn't play as a freshman, began his sophomore year injured and as a backup. He didn't play in the first game, he said, but an injury ahead of him on the depth chart thrust him into his first of many starts.
"That could've been one of the best games I ever played in college," Breunig said. "I scored a touchdown, intercepted a couple passes. I just remember that ... first time as a starter, playing major college football. And after that game, I said, 'Man, I guess I can do this.' It was really a very memorable moment. 'Man, I guess I can do this, it's going to work.'"
The other, more impactful memory from Arizona State: Breunig seeing his wife, Mary, walking around the ASU campus.
"I was a junior, she was a freshman," he said. "Man, first time I saw Mary, I think I was smitten."
Breunig never saw himself as a professional football player, but he's grateful he was fast enough, strong enough and durable enough to succeed.
"These things just don't happen in a vacuum," he said.
"I've got a lot of good buddies that have got the heart and mind for it but maybe weren't big enough or fast enough to play, or got injured."
The Sun Devil great remembers standing out as an athlete as a kid.
Multiple times, it took reality to convince him that his athletic career would continue.
"I wasn't growing up as a 6-year-old, 7-, 8-, 9-year-old saying, 'Man, someday I'm going to play in the NFL.' As things unfolded, when I played Pop Warner football, I was kind of good at it," Breunig said. "Then I played high school football and I was kind of good at it -- that led to a scholarship. Then I went to Arizona State and my senior year they said I was going to be drafted early. I said, 'Wow, OK, let's try that.' There was some aspiration to it but I didn't know someday I'd be playing at the level of Dallas Cowboys and Super Bowls."
Now, Breunig continues to have his hand in several businesses and remains active in his church, but he's slowly taking more "passive" roles and enjoying himself. He recently returned from a trip to Guatemala.
"I'm kind of into Grandpa season right now," he said. "I stay busy. I've got some grandkids. We do some traveling."
"Life is a blessing right now. It's really good."
Follow Kevin Zimmerman on Twitter
---