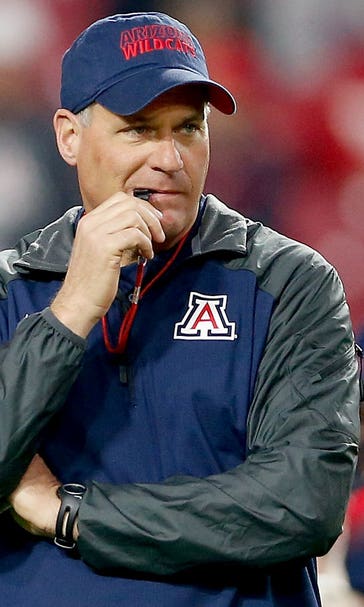 Arizona spring football wrap: Rich Rodriguez sees continued progress
April 21, 2015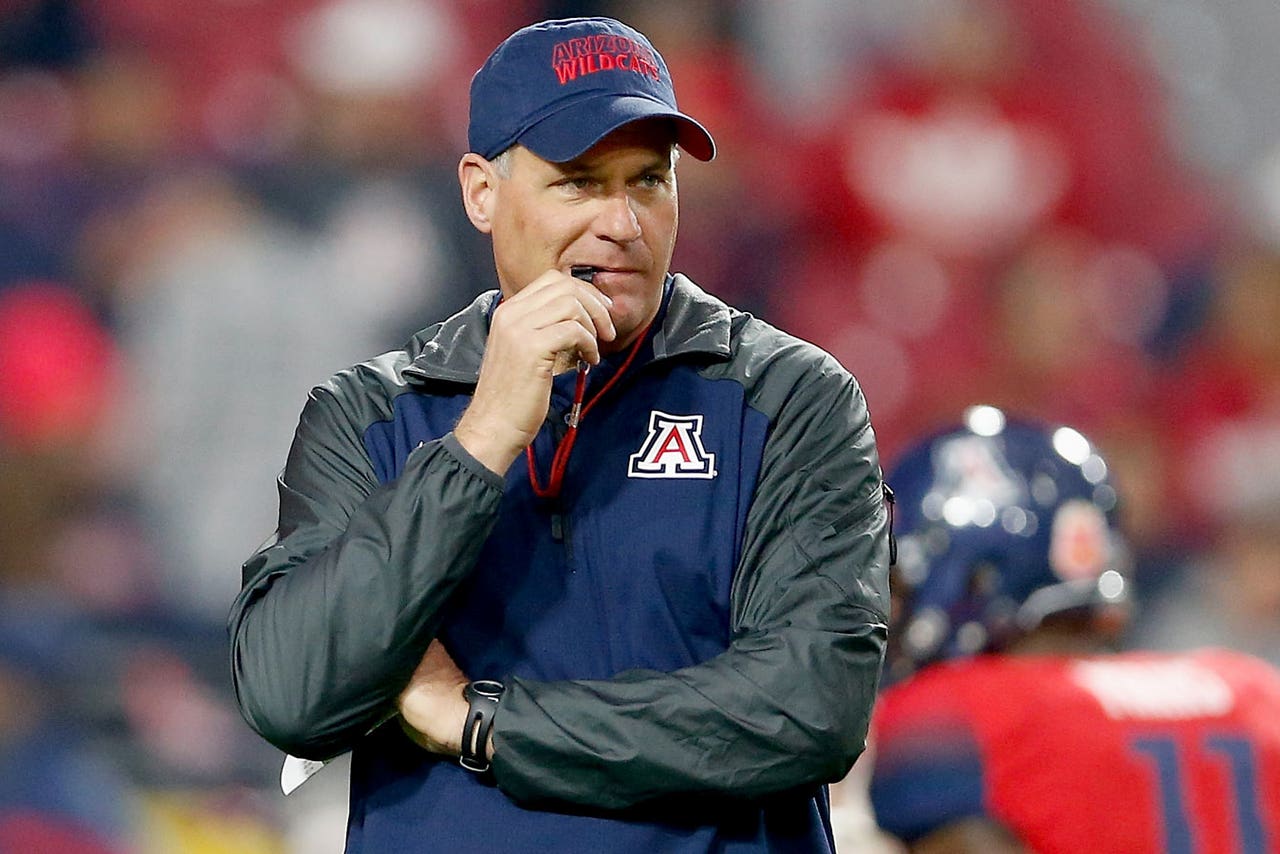 TUCSON, Ariz. -- After what he considers the most successful spring in his four years leading  Arizona's football program, Rich Rodriguez anticipates an even better summer.
"Every team has been really good, but I almost sense that this team has a certain competitiveness about them," Rodriguez said this week, "and maybe it has to do with a greater love for football. I'd be shocked and disappointed if this isn't our best summer as a team in summer workouts.
"You won't know until August when practice starts. But if this is not the best June or July, I'd be shocked."
With many of the players knowing his system and the demands of the coaching staff, Rodriguez sees the program continuing its upward arc. The Wildcats have posted 26 wins in three seasons -- finishing at 10-4 last year after a pair of losses in the Pac-12 Championship and Fiesta Bowl.
Rodriguez jokingly recalled his first spring session, in 2012, when all he did was "yell about tempo."
But it was then that the foundation for success was set for a program that has enjoyed its best three-year run of results since Jim Young led the Wildcats to 26 wins from 1973-75.
"It's that, and the attitude of the guys," Rodriguez said of the recent success. "You've got guys who want to be in the weight room, not in there just because they have to be in there. They are in there because they want to be better players."
And good players feed off even better players, and that's where Arizona benefits from having junior-to-be All-America linebacker Scooby Wright, who has become the face of the program.
"He wasn't the face of anything a year ago," Rodriguez joked. But he's worked hard and stayed tough and humble, becoming an All-American.
"He went to all those banquets, had all those chicken dinners, and when he got home, he just went back into the weight room on his own," Rodriguez said.
Others have followed.
Wright is the unquestioned leader of Arizona's defense, and his work ethic has rubbed off on others.
"He loves football and has a passion for it," Rodriguez said. "That's why he's a good football player. That's the greatest example I can use or I can talk about in showing his success."
Rodriguez said Wright will move from his normal position (outside linebacker) to defensive end for certain plays. "We'll need to be able to do different things defensively as far as playing a lot of guys," he said.
There will be no change in the 3-3-5 alignment -- just different looks from it.
"With a variety of offenses we see from Stanford one week to a spread offense another week," Rodriguez said, "we've got to be able to have different schemes with regard to personnel."
Other key members of the linebacker corps are Cody Ippolito, Marquis Ware and Derrick Turituri.
"Derrick Turituri had a great spring," Rodriguez said. "He's better because of the way he worked."
Others who warranted a special mention from Rodriguez were spur safety Will Parks, free safety Jamar Allah and defensive lineman Reggie Gilbert.
Cornerback Jarvis McCall was limited this spring because of an injury, and he'll be challenged by DaVonte' Neal, who switched from receiver to cornerback. Tellas Jones also had a good spring in the defensive secondary.
Bolstering the pass rush remains a priority.
"Those who have been here for a while will determine how good our defense is going to be," Rodriguez said.
On offense, more will be expected from quarterback Anu Solomon, who had a productive redshirt freshman season and a solid spring. Despite that, he said he still has to earn his starting job.
"That's how everything is," Solomon said after the spring game. "Next year there will be an open spot as well.  We all got to fight for it."
Rodriguez said senior Jerrard Randall and redshirt freshman Brandon Dawkins took a "step up" in spring, but Solomon showed more confidence in running the offense.
"He should be ready for a big year," Rodriguez said.
"Last year at this time, it was an unknown. Last year we thought he'd be pretty good, and he was. This spring, we thought he could do better, and he did."
He'll be joined in the backfield by sophomore-to-be Nick Wilson, who had a very good first year with more than 1,300 rushing yards. He was limited this spring. His backup is speedy veteran Jared Baker.
Junior Cayleb Jones is the go-to target in a deep receiving corps, with Trey Griffey and David Richards also in the picture at the outside positions. Slot receiver is well-stocked as well, with junior Nate Phillips returning from injury to join junior Samajie Grant and speedy sophomore Tyrell Johnson.
"It's a deep group, and a lot of guys will play," Rodriguez said.
The offensive line is the biggest question mark. Former walk-on Carter Wood is likely the frontrunner at center, with Zach Hemmila challenging him. Cayman Bundage and Jacob Alsadek are probable starters at guard, with Lene Maiava at right tackle and massive California transfer Freddie Tagaloa (6-foot-8, 330) at left tackle.
"Tagaloa and Maiava had an outstanding spring," Rodriguez said. "We don't have the experience or depth that we need up front, but I think we will be OK."
Punter Drew Riggleman (senior) and kicker Casey Skowron return to help with the special teams.
"Both are really competitive and like working at their craft," Rodriguez said.
As for the chemistry, well, it was considered one of the team's best qualities last season. Rodriguez expects it to be the same in 2015.
"They understand we are all in this together," Rodriguez said.  
Follow Steve Rivera on Twitter
---