Arizona offense misfires in low-energy loss to UCLA
Published
Nov. 2, 2014 2:24 a.m. ET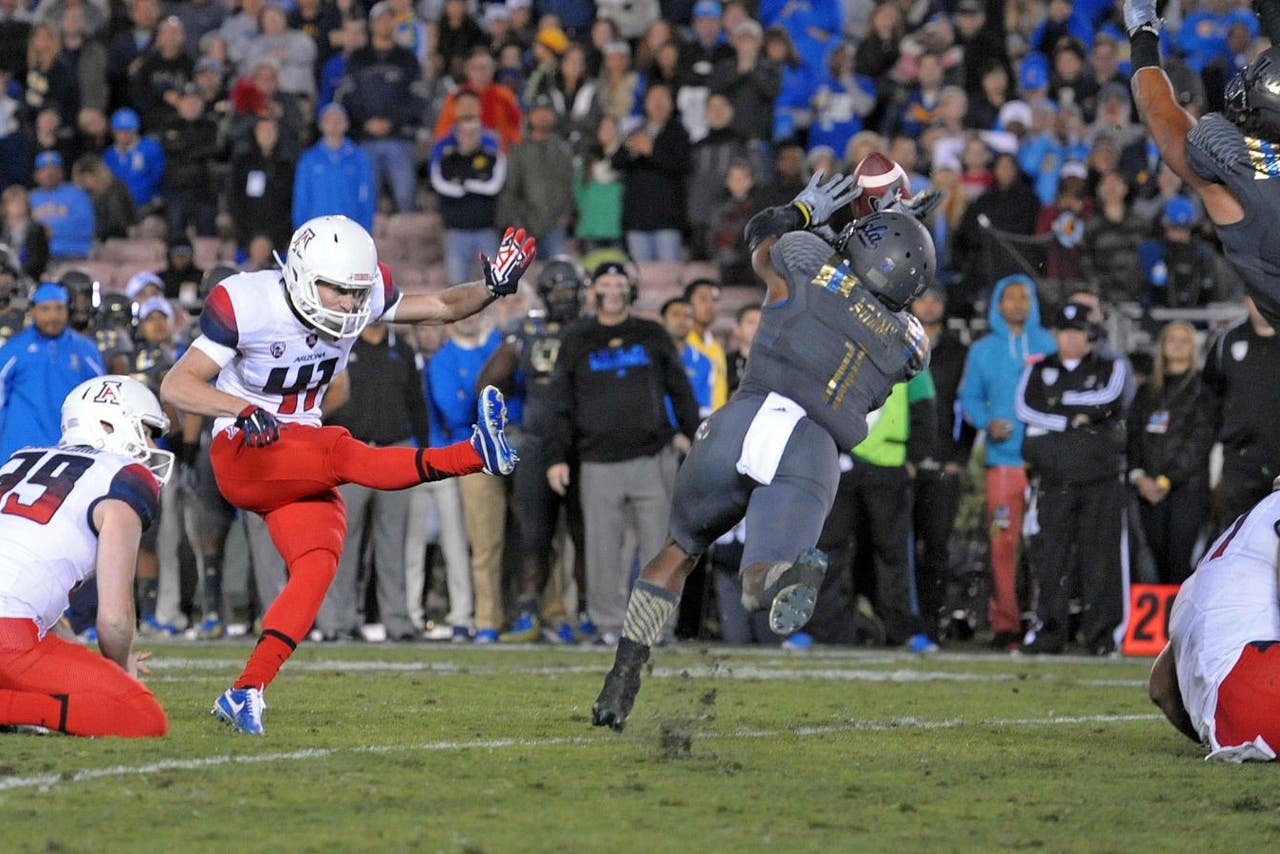 The real world has reclaimed the 14th-ranked Arizona Wildcats.
It took the UCLA Bruins and their solid defense to make sure that happened Saturday night at the Rose Bowl.
The Wildcats went into the game as a rising team with an overpowering offense, playing with high energy and hope through two months of the season.
It seemed to have no energy, and therefore much less hope, by the end of Saturday, losing 17-7 in Pasadena.
Arizona was a shell of itself offensively. Behind redshirt freshman quarterback Anu Solomon and his array of receivers, Arizona could only manage to get across the 50-yard line twice in the second half. It showed little more in the first half.
"We didn't catch the ball well and weren't as sharp in the passing game as we needed to be," coach Rich Rodriguez said on his postgame radio interview. "That cost us the game probably."
It was Arizona's first loss on the road this season, but it was a critical setback in its chase for the Pac-12 South title. It is now 3-2 in the South and 6-2 overall. UCLA, the preseason pick to win the division, moved to 7-2 overall and 4-2 in the South.
"They were good, but we were bad," Rodriguez said. "It was a poor performance on our part. You can start with the head coach. But you can't take it back. You learn and move on to the next one."
That would be next week vs. Colorado on Homecoming. When asked if he would have their attention at next week's practice, Rodriguez said, "I hope so. It all starts with me. I have got to get better, coach better ... didn't coach well enough in tonight's game."
Arizona hadn't looked this bad or played this poorly all season, much to the dissatisfaction of Rodriguez, who was thoroughly disappointed in his offense. The Wildcats finished with just 255 yards (fewest in the two-plus seasons under Rodriguez) and nearly 300 yards short of its season average.
For the first time this season and first time in 31 games, Arizona was held to just single-digit points. UA went scoreless against Oregon two seasons ago. A team that averaged 29 first downs per game (sixth-best in the nation) could only come up with 19. It faced numerous third-and-long situations, succeeding on only six in 20 chances.  
"We couldn't run the ball, we couldn't pass protect, we couldn't catch, we couldn't throw, we couldn't call the plays," Rodriguez said. "We couldn't do anything well."
Defeat doesn't come any easier to explain.
Arizona lost senior wide receiver Austin Hill after he took a big-time hit in the second half. It also lost senior defensive back Jourdon Grandon to a targeting penalty in the first half.
Arizona's misery was eventually capped off when Casey Skowron's 26-yard field goal attempt was blocked with two minutes left.
"I was hoping," Rodriguez said when asked if he thought his team had a chance. "We had plenty of opportunities. Our defense played well enough the whole game for us to have a chance to win. We just didn't put anything together offensively."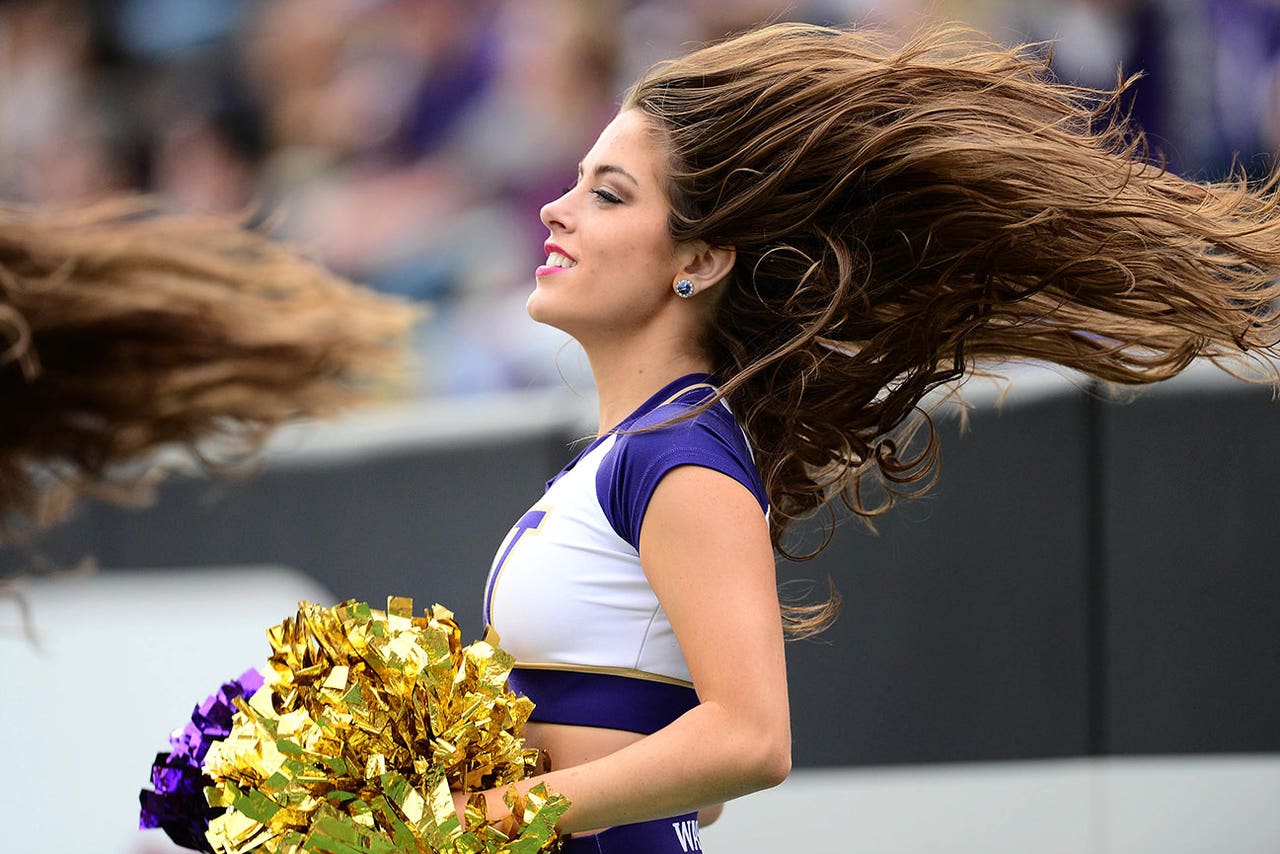 Rodriguez said many things were poorly executed "and that's what cost us."
There were several dropped balls, and UCLA created problems for Solomon throughout the game in what was expected to be a shootout with UCLA star quarterback Brett Hundley. Instead, it was a one-sided game in that respect. Solomon was less than spectacular, going 18 for 48 for 175 yards. He did throw for a touchdown. Hundley's passing was modest -- 19 of 26 for 189 yards -- but he made several plays with his legs, rushing for 131 yards on 24 carries.
"They got pressure with a three-man rush and sometimes they got it with a blitz," Rodriguez said. "We didn't get any movement."
By the second quarter, Arizona was having trouble stopping the Bruins' running game or Hundley. And yet, it held a 7-3 halftime lead, before the Bruins took over midway through the second half. Paul Perkins scored on a 5-yard run with 5:34 left to give UCLA the lead for good. UCLA added another score on a 70-yard pass as freshman cornerback Cam Denson got fooled on a fake, which freed Jordan Payton for an easy score.
Follow Steve Rivera on Twitter
---