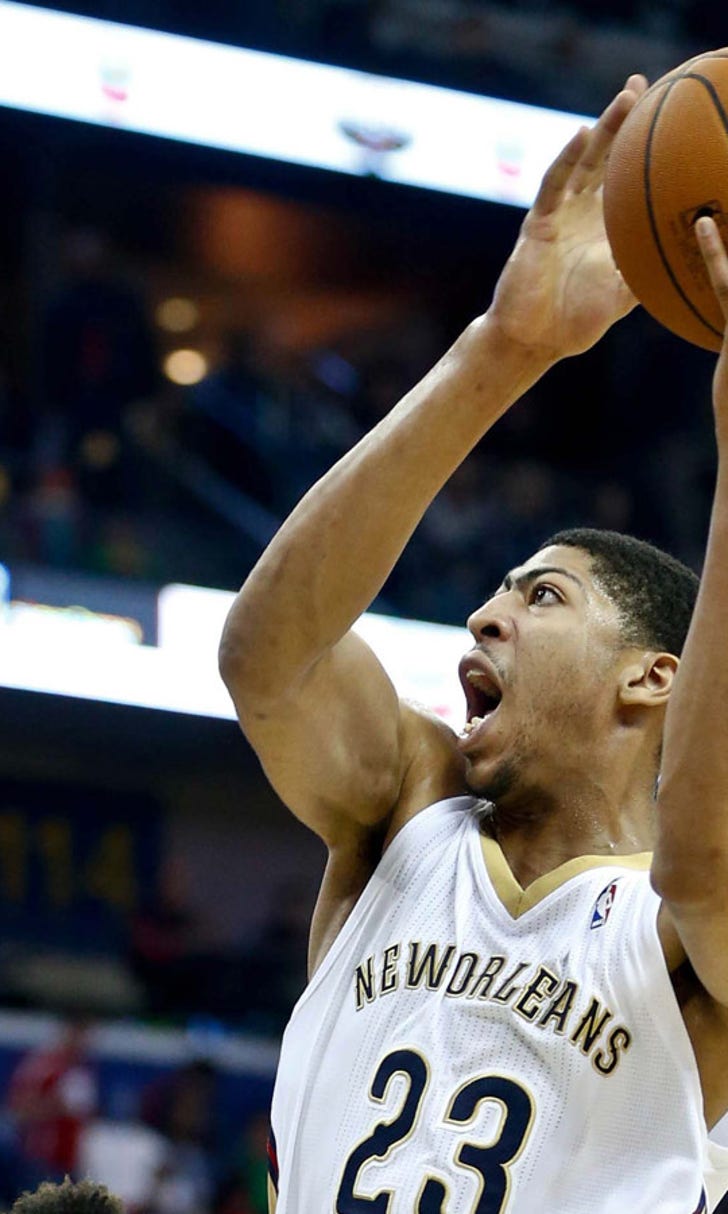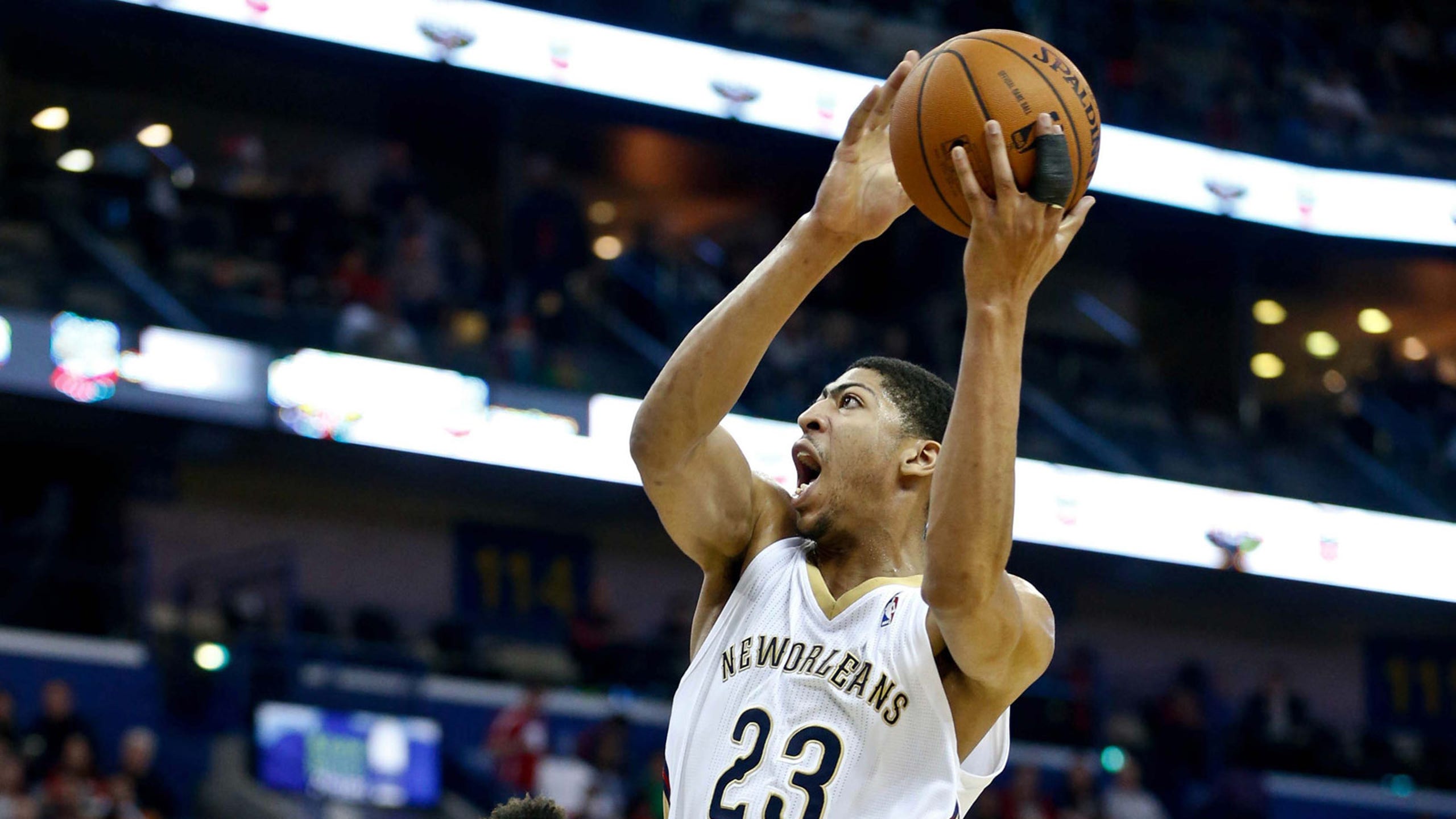 Anthony Davis's rapid and terrifying progression
BY foxsports • March 12, 2014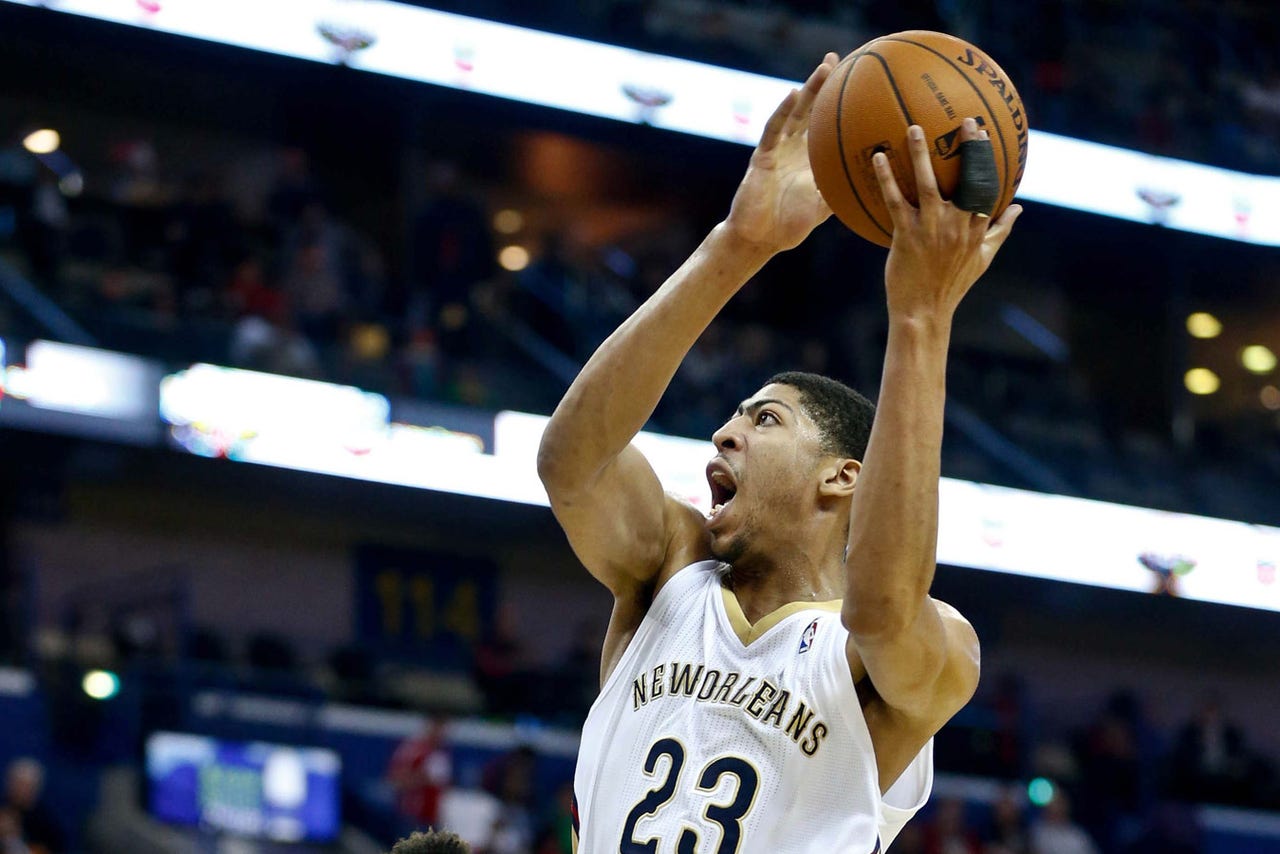 It's not unusual for a sophomore to make a significant statistical jump for his rookie season. After a year of acclimation to the speed of the NBA, his team's offense and weight-training program, it's actually more surprising when a player doesn't progress.



Thus, some sort of positive development should have been expected of Anthony Davis coming into his second season. But the numbers Davis is posting this season have been far more than just your typical rookie-to-sophomore jump -- he's displaying dimensions of both offense and defense that should take much more than one season to develop.



Davis's defensive potential was never in question -- in fact, it's what made scouts and front office executive salivate over the lanky forward in the first place. Yet potential is one thing, realizing it is quite another. Davis was already a shot-blocking monster in his first year, averaging nearly two blocks per game and a block percentage of 5.1. However, blocks are just a small sliver of a player's defensive worth, and with the wealth of new information provided by the NBA's player tracking data, we're able to better appreciate Davis' defensive brilliance.



According to NBA.com/stats, opponents are shooting just 47.2% at the rim against Davis. While there are other players who force opponents into a lower percentage, Davis' intimidation factor is such that opponents only attempt 6.4 shots per game at the rim when Davis is defending, nearly four shots per game lower than those attempted against Roy Hibbert.



Simply put, opponents just won't go near the rim when Davis is standing guard.



He may not have the brick-wall frame of Hibbert, but his absurd length -- Davis sports a 7'5 wingspan --  allows him to bother or even block shots without jumping. He caused a commotion this season when he blocked the un-blockable, rejecting Dirk Nowitzki's nigh-unstoppable turnaround-off-one-foot jump shot. Defense takes time to learn -- not just how to block shots, but proper footwork and patience, as well as mastering the rules of verticality. Davis' basketball IQ is such that what most take several years to learn, he learned in one offseason.



Davis' production on defense is more surprising because of his rapid progression, not necessarily unknown potential. His offense, meanwhile, was never a certain thing. Davis scored the majority of his points at the rim last year, making 242 field goals on shots less than five feet from the rim, according to NBA.com. The next highest number was 38, on shots from 15-19 feet. The key to Davis becoming more of an offensive threat would be for him to develop a more reliable jump shot.



The normal development of range on a jump shot, especially for previously non-shooting forwards, is glacially gradual. The player inches further and further away from the rim -- hook shots become turnaround jumpers, which in turn become 18-foot bank shots.



Davis, however, decided to skip this incremental process. Last year, Davis shot 37% on shots from 10-16 feet, and 26% on shots from 16-24 feet, according to NBA.com. He was mainly a roll man This year, those percentages catapulted to 42% and 38% respectively. Long two-pointers are widely and rightly considered the least efficient shot, and for good reason. Yet they still hold value, especially for forwards and centers who can use that shot to draw defenses away from the rim while simultaneously opening the offense.



And while those numbers don't classify Davis as automatic from those distances, it's once again the insane rate of that progression that's most telling. If, in his second season, he's already reliable from just within the three-point arc, how long until he develops a three-point shot? One more year? Two?



This is what's truly frightening about this blur of development -- he's only going to get better. Though he's put on weight, he's still mostly lank and limbs -- gaining strength will allow him to finish better through contact, body up bigger post players and avoid injury. He'll no doubt continue to gain range on his jump shot, and can still grow as a defender, despite already being worthy of an All-Defense nomination.



He's only 21. Fans should be excited. The 29 other teams should be terrified.


---