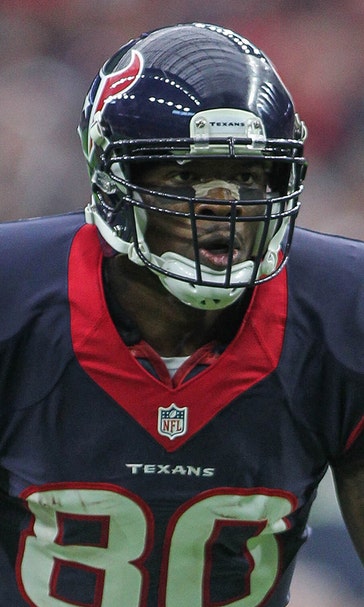 Andre Johnson: I didn't sign with Colts for revenge against Texans
April 17, 2015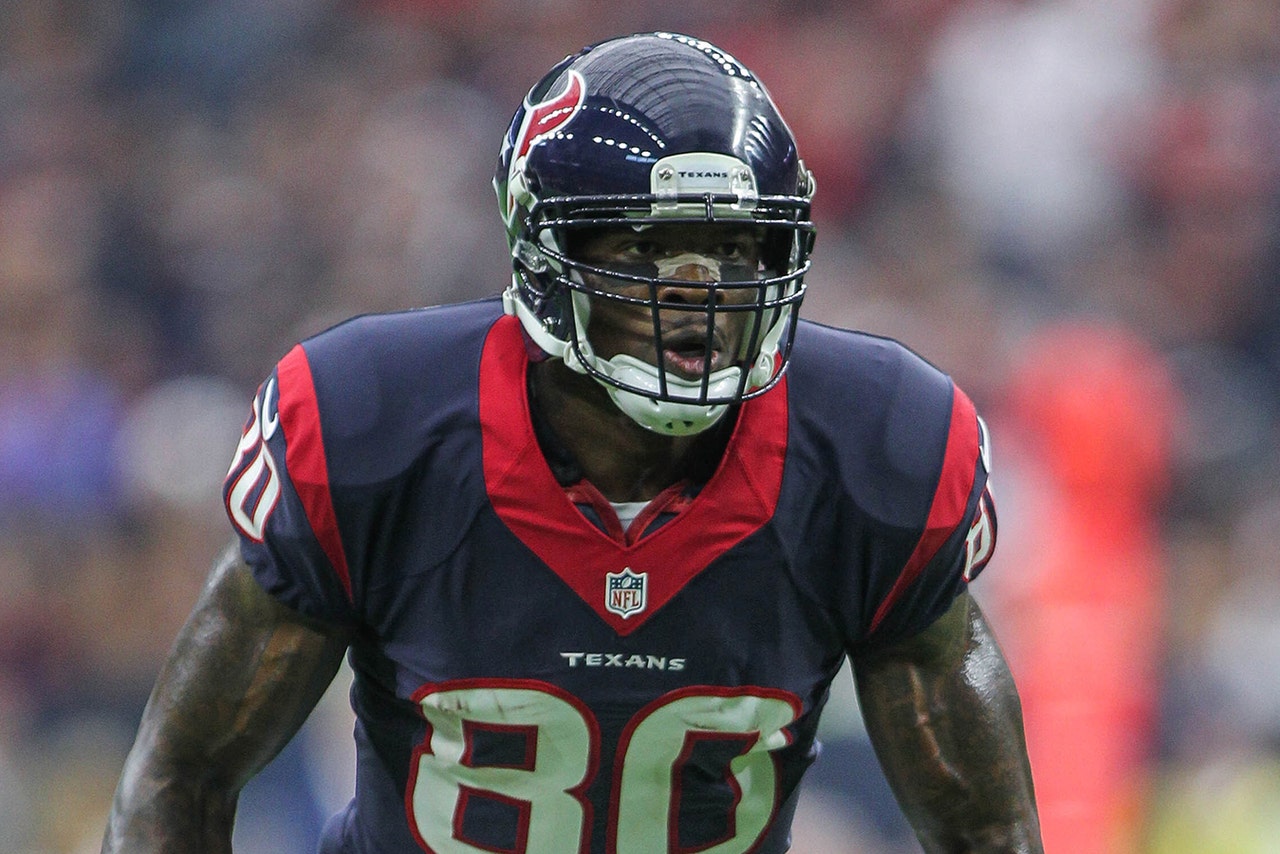 When now former Texan Andre Johnson was cut by Houston, several fans took umbrage to his decision to team up with the division-rival Indianapolis Colts. 
Johnson, who was back in town to be honored for his work with the Houston Women's Center, said that his choice of the Colts was driven by the chance to win a championship in the latter part of his career, not get back at the Texans.
"(Leaving the Texans) hasn't even really set in yet. I was just talking about that with someone (Thursday)," Johnson told the Houston Chronicle. "Everybody thinks that I went to the Colts to try and get back at the Texans and stuff like that. That had nothing to do with it. I just went to the ... place where I felt was the best fit for me and where I can have a chance to win a championship."
Despite leaving the only NFL team he's known in his 12-year career, Johnson maintains he has no animosity towards the Texans. 
"It wasn't about circling (game) dates or nothing against the Texans," Johnson said. "I had 12 great years here. Been around some great people, built some great relationships, a lot of great friends. Houston's always going to be my home. I have nothing bad against the Texans."
Follow Shawn Ramsey on Twitter: @ShawnPRamsey
MORE FROM FOX SPORTS SOUTHWEST: 
- Predicting awards and winners of the 2015 MLB season
- Ranking NFL quarterback salaries
- 21 Fun Facts about the NCAA tournament
- Highest paid player of each NBA team
- College football's highest paid coaches in 2014
- Highest paid player on every MLB roster
---