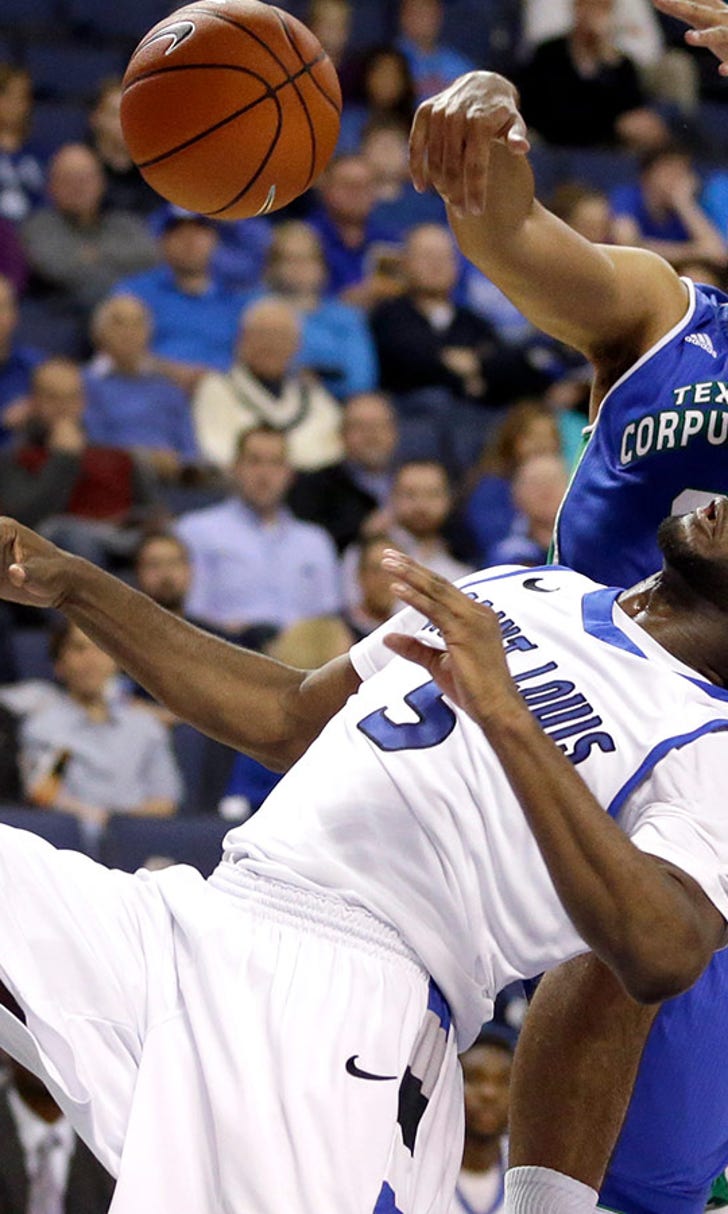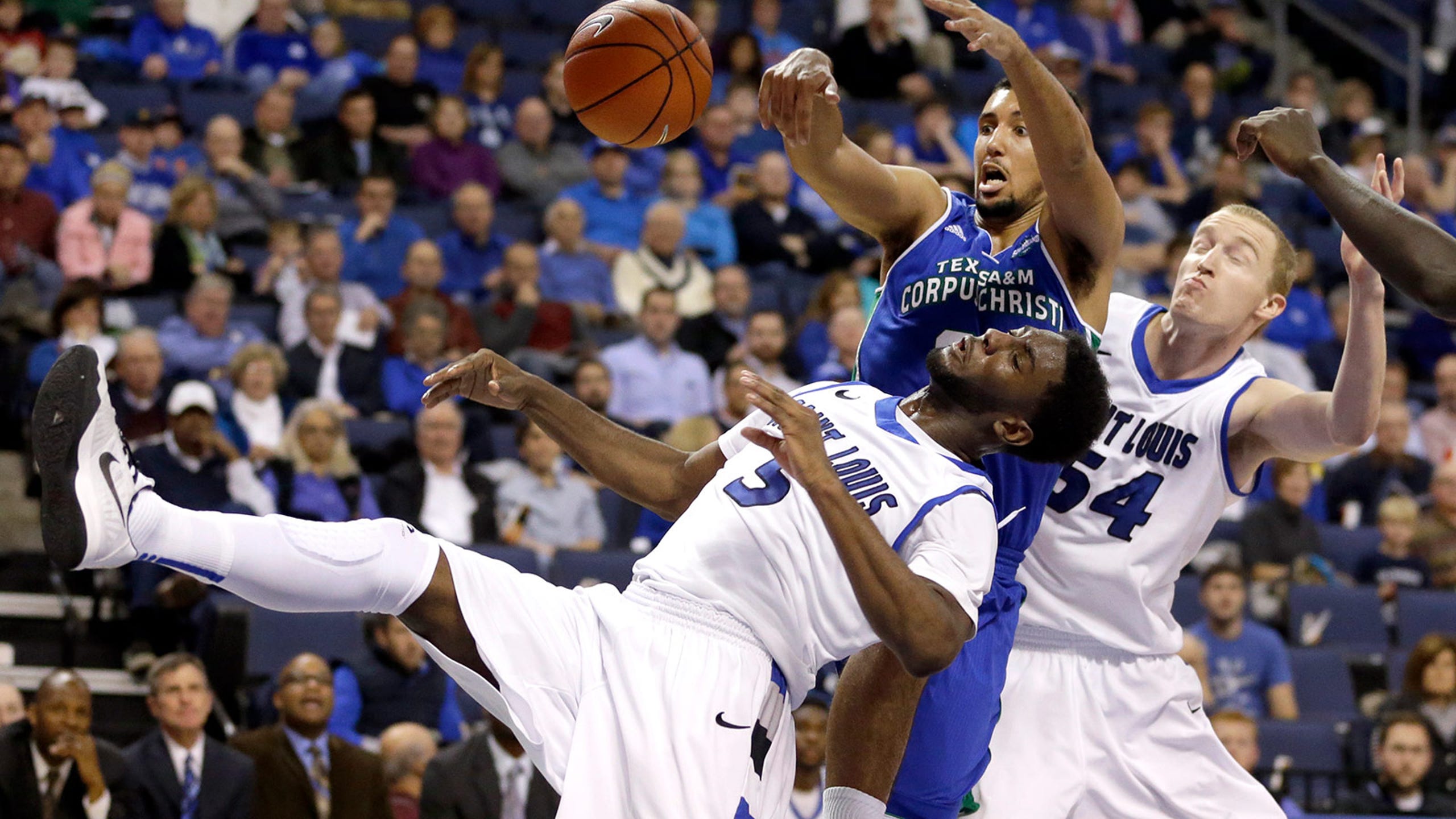 Among SLU's many freshmen, Davell Roby hasn't played like one
BY foxsports • November 24, 2014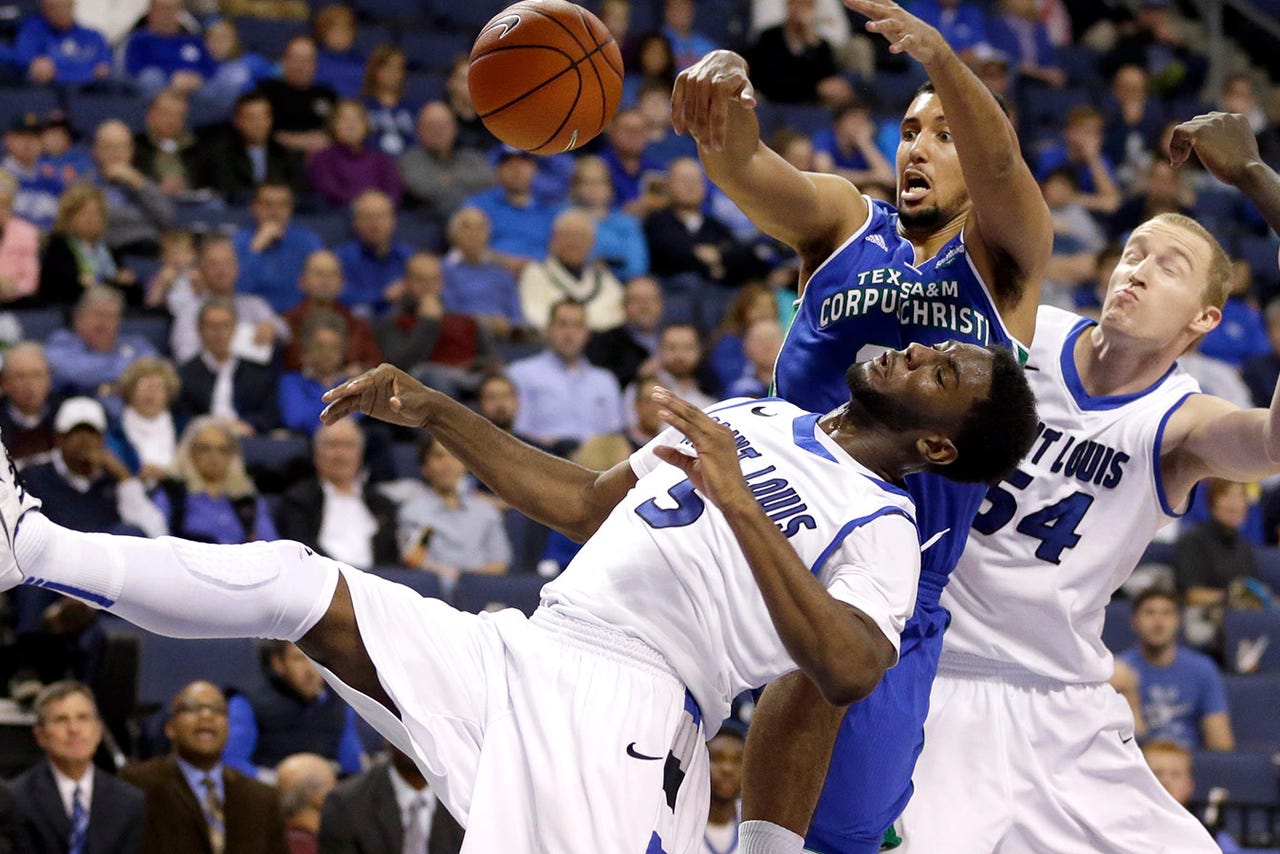 ST. LOUIS -- Not all freshmen arrive in the same state of readiness, as you learn when you watch a team that plays as many as the Saint Louis Billikens.
There are those who look like they have yet to find the weight room. Marcus Bartley, for example, is a 6-foot-4 guard who could put on 25 pounds and still be thin. Bartley is a skilled enough ball-handler to handle the point, and at least once on Sunday against Texas A&M-Corpus Christi he beat his defender, only to bounce off the Islanders' big men as his layup attempt fell short of the rim and he fell to the floor.
There are others such as Brett Jolly who spent a year at prep school after high school graduation and have the upper-body heft to show for it. Still, their lack of experience can be obvious, such as on Sunday when Jolly found himself with the ball two feet from the basket as Corpus Christi was making its second-half comeback. Lacking the strength, savviness or both to break out of a double team, he was unable to move the ball before he was called for three seconds.
And then there's Davell Roby, who at 6-4 and 200 pounds doesn't look much like a freshman. Roby hasn't played a lot like a freshman, either, at least not as much as the other five Billikids who are averaging at least 10 minutes a game.
One play against Corpus Christi showed how developed Roby already is both physically and mentally. With SLU in its half-court offense, Roby dribbled the ball inside the lane, slipped past one defender, made a picture-perfect jump-stop in front of another and dished underhanded to Tanner Lancona for an uncontested layup. What made the drive even more impressive was that Roby had the court awareness to know the shot clock was almost to zero.  
Roby is the only freshman whom coach Jim Crews has started so far, and he's been in the lineup for the first three games. The first of this freshman class to commit to SLU, in June 2013, Roby comes from a top high school program in Memphis where he was one of four players last season to earn Division I scholarships. He was not the best player on the team, either, with that distinction going to Leron Black, who is averaging 10.7 points a game for Illinois in his first season.
Roby has scored only 10 points in SLU's first three games but has shown an all-around game that has earned him the fourth-most minutes (19.3 per game) in Crews' 12-man rotation. Roby leads the Billikens in assists (nine), steals (three) and assist-to-turnover ratio (2.25-to-1), not all departments where a freshman typically excels.
He enjoyed his best game so far on Sunday with six points, five rebounds and four assists and he took his turns defending Corpus Christi's high-flying guard, 5-10 springboard John Jordan. Roby, however, was not thrilled with how SLU's offense stumbled down the stretch as the team blew a nine-point lead in the second half of a 62-56 loss.
"I thought we had it there, but we stopped executing and we stopped getting to the spots where we needed to be," he said. "We have to find an easier flow instead of having quick shots here or there, and trust the coach."
Crews would be happy to hear Roby's comments. During Crews' postgame presser, which followed his postgame meeting with his team, he talked about how his inexperienced team is not running the offense the way he wants. He said the Billikens took too many quick shots, adding, "I don't think we let our offense work for us in that way."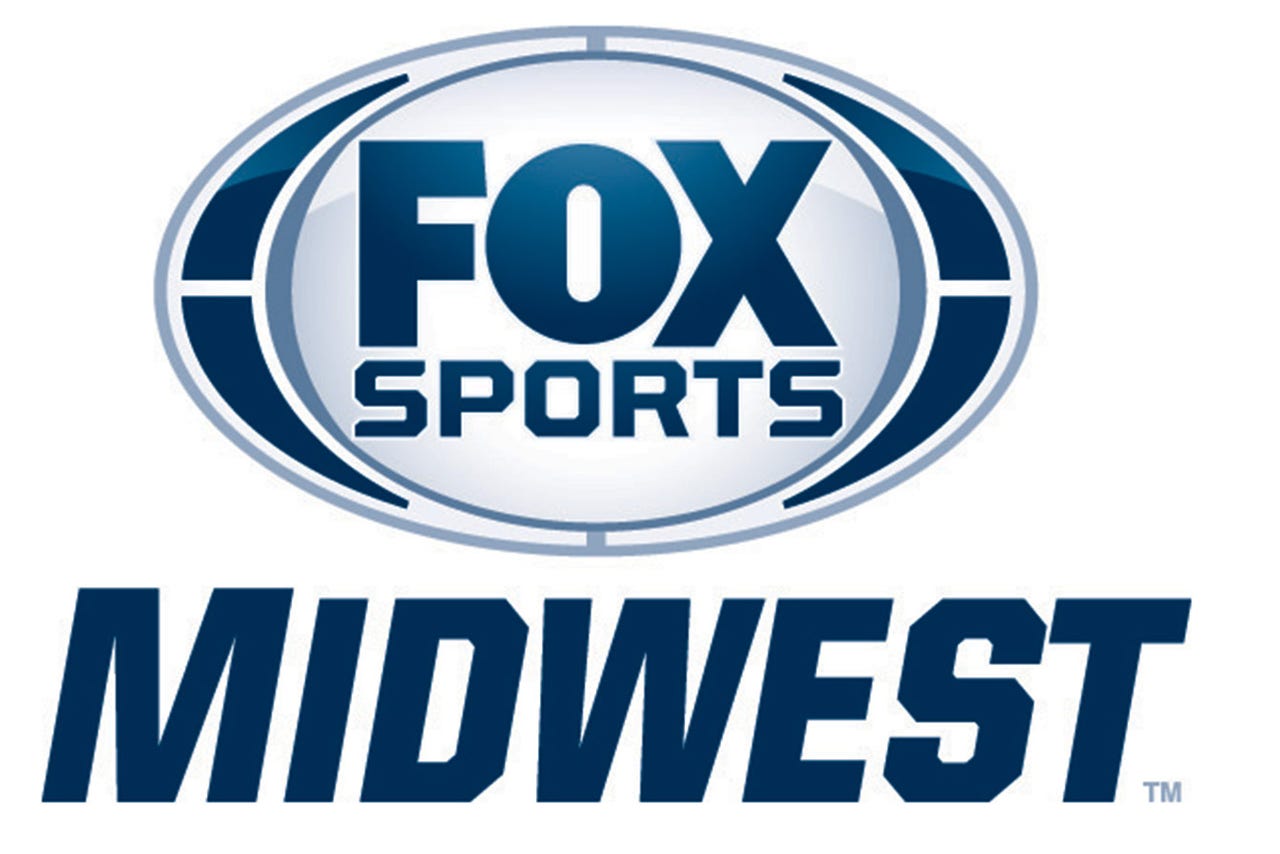 Watch the North Carolina A&T-SLU game at 6:30 p.m. Tuesday on FOX Sports Midwest Plus. For channel listings, click here.
Roby and the Billikens don't have long to look back on Sunday's loss. They play North Carolina AT&T on Tuesday night at Chaifetz Arena before traveling to Texas this weekend for the final two games of the Corpus Christi Coastal Challenge.
"We have to get back in the gym (Monday), fix things, clean some things up and go out Tuesday and try to win," said Roby, proving he's already learned to say what his coaches like to hear. Another sign, you might say, that he's not like all freshmen.
You can follow Stan McNeal on Twitter at @StanMcNeal or email him at stanmcneal@gmail.com.
---