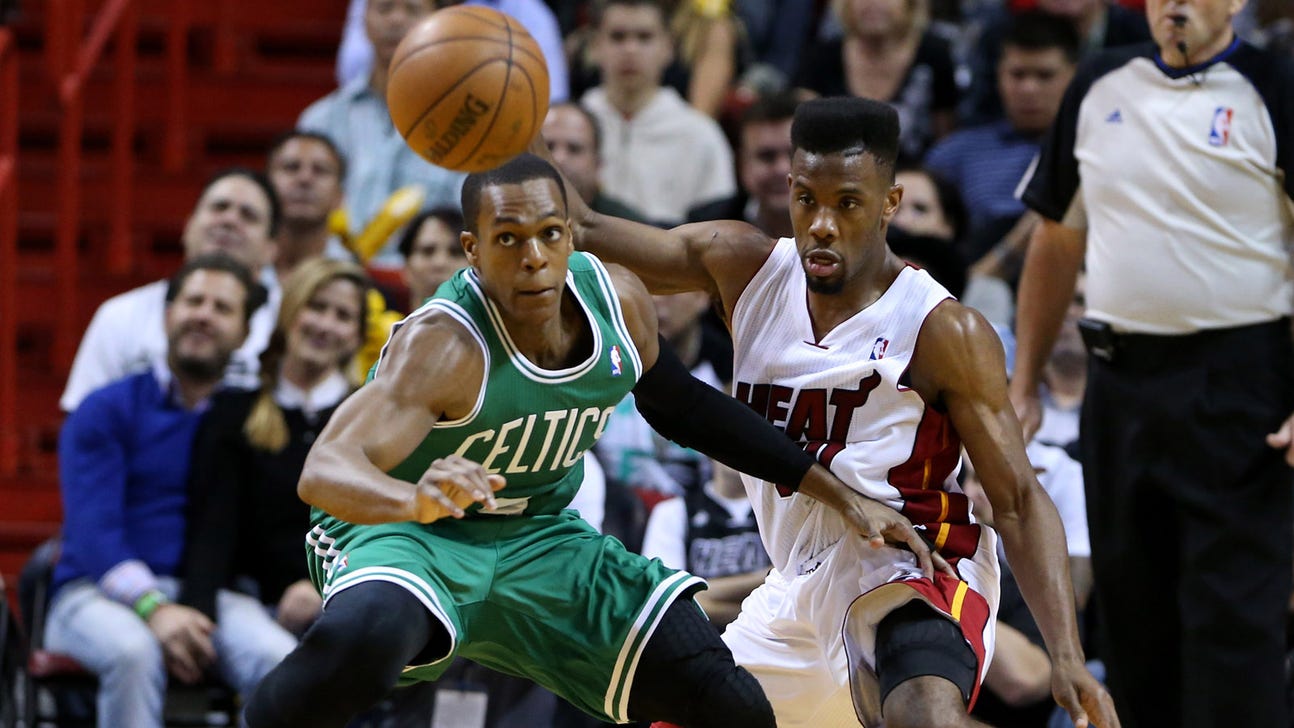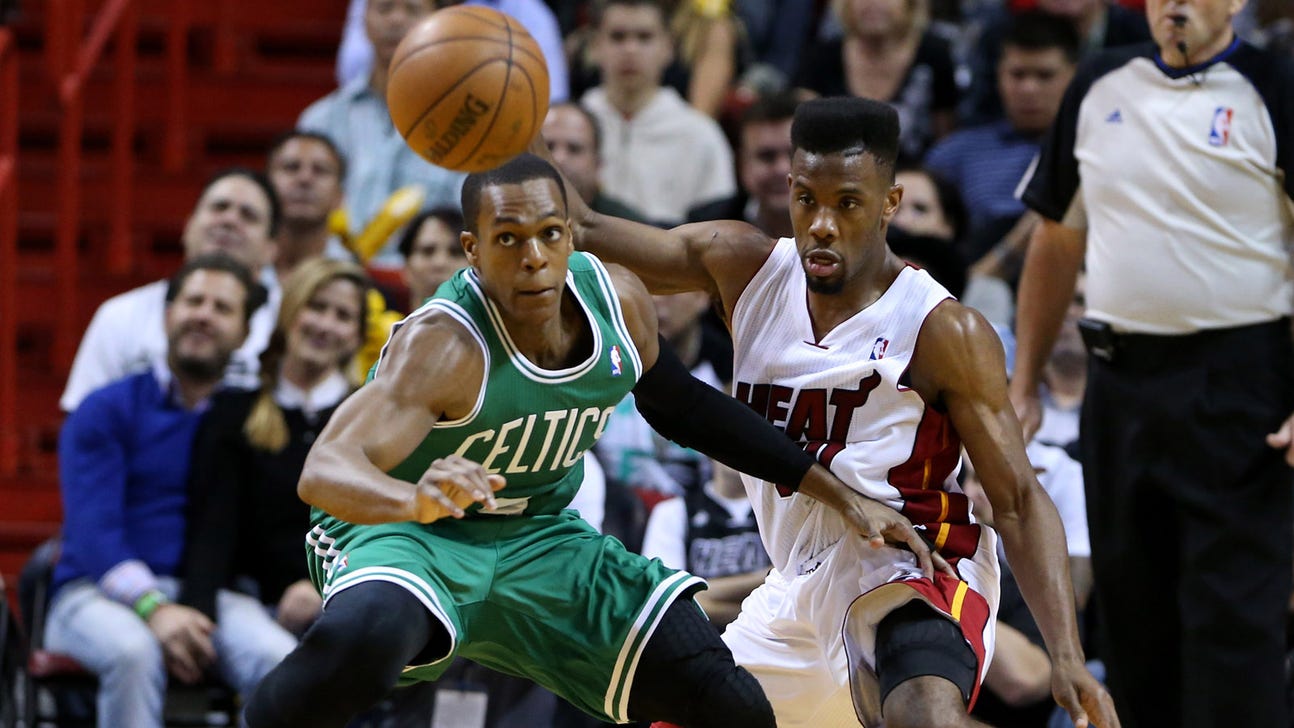 Amid injuries, absences, Heat find a bit of rhythm against Celtics
Updated
Mar. 4, 2020 7:36 p.m. ET

MIAMI -- There was no waiting until gametime Tuesday night to learn of Dwyane Wade's status for the Miami Heat's meetin with the Boston Celtics.
"Everybody's ready to play except for Dwyane," Miami coach Erik Spoelstra said. "Dwyane will not play tonight."
For a team that returned home after going 2-4 through a string of six road games, that news was neither expected nor welcomed.
Besides, Wade missing a third straight game was something new this season. He had missed 11 previous games to rest his knees, but not three in a row.
Then again, why should any Heat lover have been concerned? Sure, Miami had gone 5-6 without the perennial All-Star guard, but they were home to play a Celtics team that resembled Boston's past champions in uniform color and name only.
When it was over, Miami had escaped with a 93-86 victory by holding off the Celtics, who had fought back from an 18-point second-quarter deficit.
LeBron James had 29 points and eight rebounds, and Chris Bosh added 16 and six -- Big Three numbers that very well could have been there if Wade had suited up.
It was the rest of the team that needed to fill the void created by Wade's absence.
"Certainly LJ and CB shoulder a little bit more responsibilities when he's out but that's natural," Spoelstra said. "But our other guys, we don't want them playing out of their game. When that happens, that hurts us.
"Play your game. Move the ball. Attack and share it. Those are our fundamentals regardless of who's in or out."
Perhaps, but the Heat were 11-2 last season when Wade didn't play. That's a big difference from going .500.
"We've had more guys out than just Dwyane this year," James said before the game. "From a rhythm standpoint, it's hurt us. We're a team built on rhythm, built on chemistry. We've had so many lineup changes, so many guys in and out, it's kind of hurt our performance.
"Last year, when D-Wade went out, we had Mike Miller step in. Mike Miller was in the system for a while so we could automatically fill that void. Now with D-Wade out, it's given more opportunities to guys who haven't been in the system as many years or as many situations as Mike Miller."
Chris "Birdman" Andersen offered the big spark against Boston with 13 points and seven rebounds in 24 minutes, 36 seconds.
Ray Allen, whose normal role is as a sub off the bench, made his third straight start in Wade's absence.
After being in a horrendous shooting slump since the beginning of January, Allen was 3 of 7 against Boston to make it a combined 8 of 12 the past two games, when he's also a combined 5 of 8 from 3-point range.
The 18-year veteran said he was not overly concerned about Wade's health.
"No, there's no concern," Allen said. "Looking at his situation, he's not injured. Nothing's happened that has sidelined him for a long period of time. It's management of the body. I think we were fortunate last year that he wasn't sidelined more. It's just a matter of us being more aware and kind of staying ahead of it."
One good sign for Miami was Boston being held to 86 points.
Entering the game, opponents averaged eight fewer points with Wade in the lineup as opposed when he was not -- and the games he missed were against teams ranked 12th or lower in scoring average.
Miami also had surrendered more than 100 points in each of its four losses on the recent road string.
The poor defensive execution prompted Spoelstra to leave a black piece of paper with the message "Remember Who We Are" in red type.
"That was meant for them, not you," said Spoelstra, clearly not happy to be asked about that after the game.
Bosh, however, was more lighthearted when asked about the coach's message.
"He could have emailed it to us," Bosh said. "I mean, I like recycling stuff. He could have saved the sheets."
Regardless of the method of delivery, the message was received. Boston scored 15 first-quarter points, tying for the fewest points allowed by Miami in an opening quarter this season.
"It's the only way we're going to be able to win games, if we defend," James said.
You can follow Charlie McCarthy on Twitter @mccarthy_chas or email him at mac1763@bellsouth.net.
---