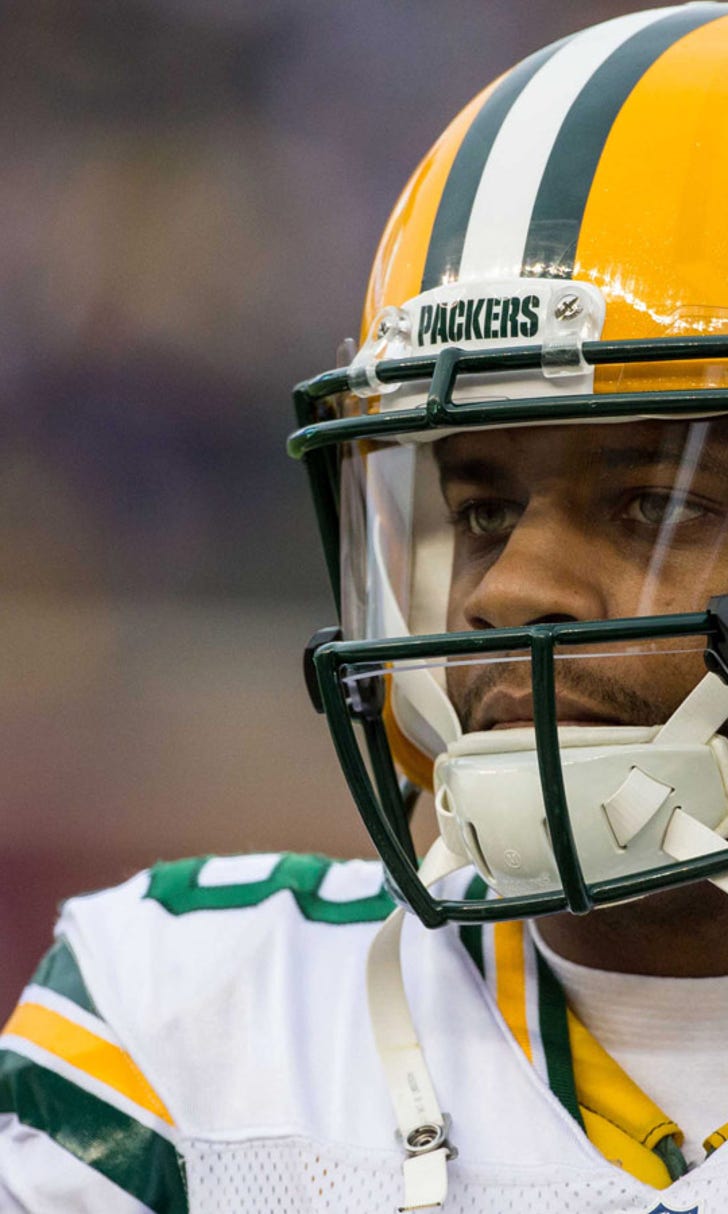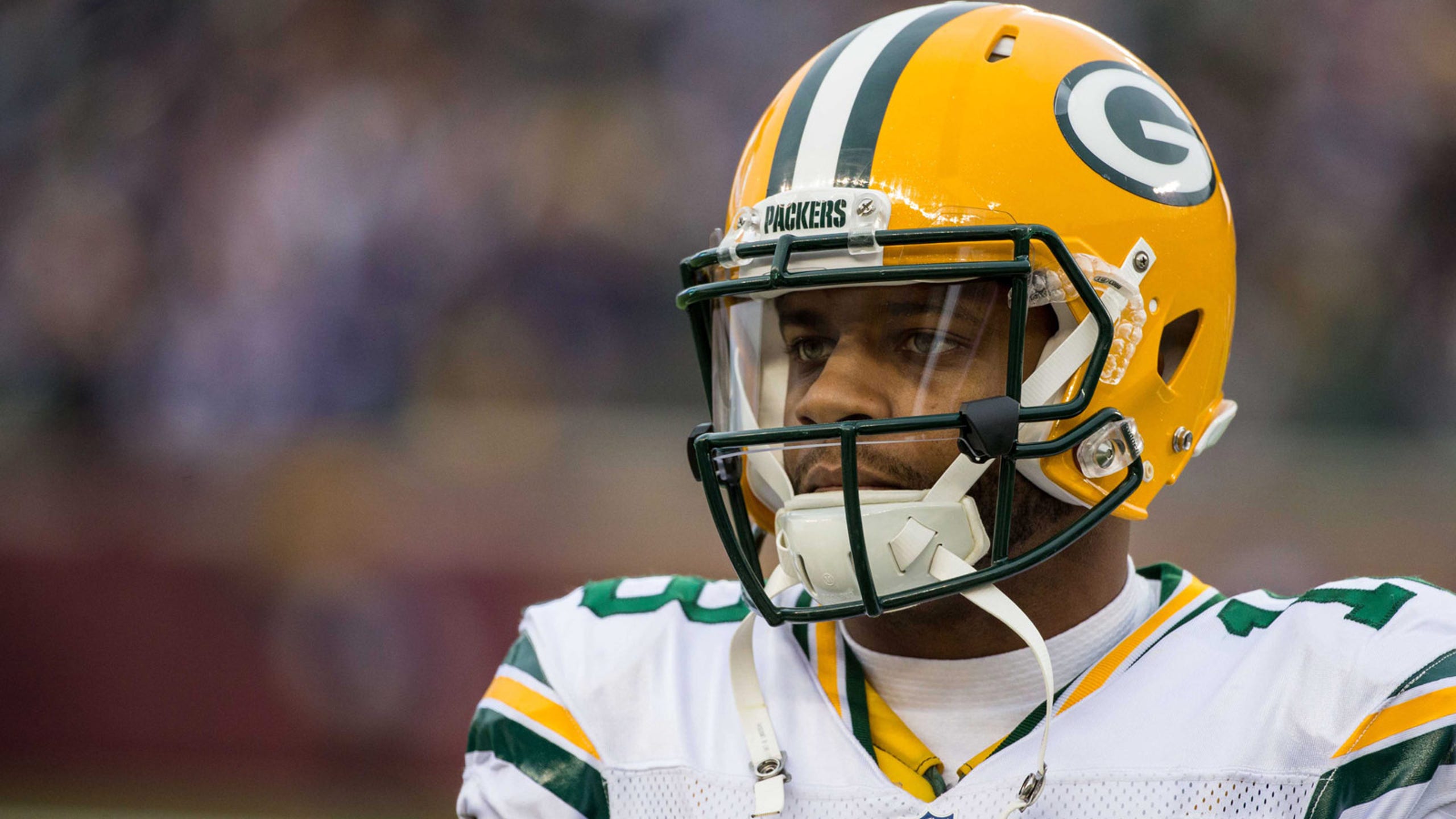 Amid first 1,000-yard season, Cobb says no Packers contract talks going on
BY foxsports • December 18, 2014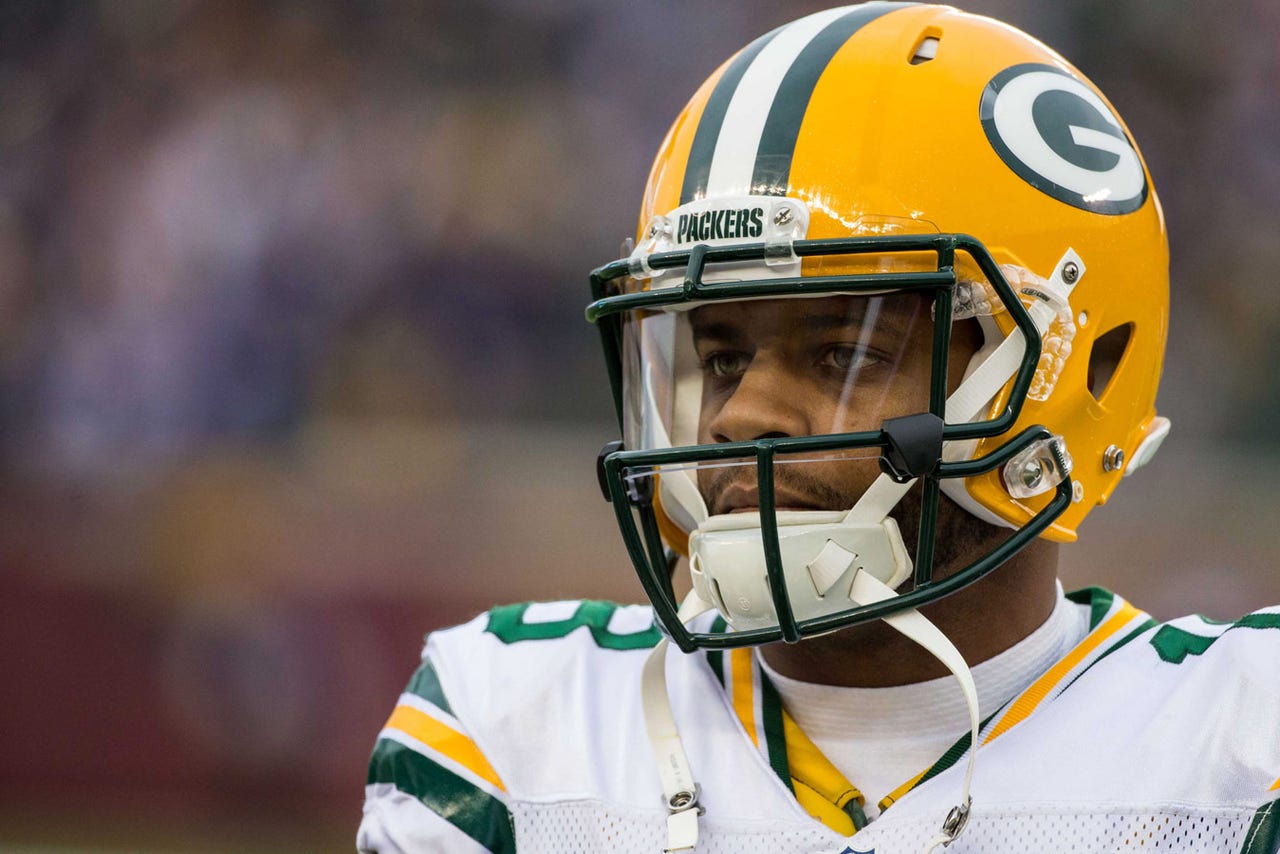 GREEN BAY, Wis. -- Randall Cobb is having the best season of his four-year NFL career. As it stands right now, it could also be his last season with the Green Bay Packers.
With unrestricted free agency less than three months away, Cobb has not had any discussion of an extension with the team that drafted him 64th overall in 2011.
"There's no contract talks that have been going on right now," Cobb said Thursday in the locker room. "Just continue to put my nose down every day and focus on getting the team into the playoffs and doing everything I can to bring back the Super Bowl."
When asked if he thinks about his contract status, Cobb replied, "I can't say I don't."
On the second day of training camp in July, one day after fellow receiver Jordy Nelson signed a four-year, $39 million extension, Cobb wasn't sure when -- or if -- it was going to be his turn for a new deal. At the time, Cobb was coming off an injury-plagued 2013 season in which he only played six games and had 433 receiving yards.
"I don't believe I've done enough, and I think that's on me," Cobb said on July 27.
Cobb is certainly in a much better place now than he was then. He just surpassed 1,000 receiving yards for the season, a first for him in his career after coming close in 2012 with 954 yards.
"It's a great accomplishment," Cobb said of the 1,076 receiving yards he's currently at with two games to go. "Being able to reach a level like that, it really is something special."
However, Cobb is still not satisfied that he's done enough to get the type of contract he truly wants to feel he deserves.
"I am my biggest critic," he said. "I've always been my biggest critic. I'll always be my biggest critic. So I still don't think I've earned what I'm trying to be. I've still got a lot of work to do."
Cobb later added, "I'll never reach my expectations."
Though Cobb trails Nelson in catches, receiving yards and touchdowns, the 24-year-old is ranked near the top of the NFL in all three categories. Cobb is eighth in touchdowns, 12th in yards and 16th in receptions.
If Cobb is looking for the same contract Nelson signed in July, it would place him as the league's ninth-highest-paid receiver. That's where Nelson currently ranks in per-year average salary at $9.75 million.
Cobb thought it was a better question for reporters than it was for him to decide whether he should be valued at that amount.
"Am I? I don't know," he said. "I'm trying to be the best Randall I can be. I don't know what that means, but I'm trying to be the best I can be. I'll let everybody else decide that."
Cobb realized that more similar questions would be forthcoming and cracked a big smile.
"You're all going to grill me about this contract, aren't you?" Cobb said with a laugh. "I can feel it. I can feel it. It's been five, six questions."
Even quarterback Aaron Rodgers addressed the topic on his radio show and made it known he wants Cobb back on the Packers' roster in 2015.
"You definitely hear from your teammate and friend, your quarterback; it's a great feeling to hear that," Cobb said. "He has that trust in me, and I'm just continuing to work for him and do the best I can for him."
Cobb was voted by Packers players as one of the two special teams captains for the rest of the regular season and the playoffs. He's returned 12 punts this season for 110 yards, splitting the action with safety Micah Hyde, who's had more success with 164 yards on 11 punt returns. But as the postseason nears for Green Bay, Cobb could take on a bigger role on special teams and begin returning kickoffs.
Cobb reminded everyone that he's "done it before" in reference to returning kickoffs, before saying, "y'all are good, man. Y'all are good."
That would be yet another role for Cobb to fill, as he's also lined up in the backfield on offense at times this season. Cobb has nine carries for 31 yards.
Cobb didn't seem too interested when asked whether it'd be fun to be chased by 32 NFL teams as a free agent. His preference clearly seems to be remaining with Green Bay in 2015 and beyond.
"This is a great organization, this is a great place to be," Cobb said. "I'm very thankful to be here. I love being here."
Free agency for 2015 begins on March 10. So, while there hasn't been any progress in the past five months, it doesn't necessarily mean there won't be any progress in the next three months.
"My contract doesn't end until March," Cobb said. "There's a lot of time still."
Follow Paul Imig on Twitter
---