Allowing hit in ninth finally burns Perkins
Published
Aug. 6, 2014 6:06 p.m. ET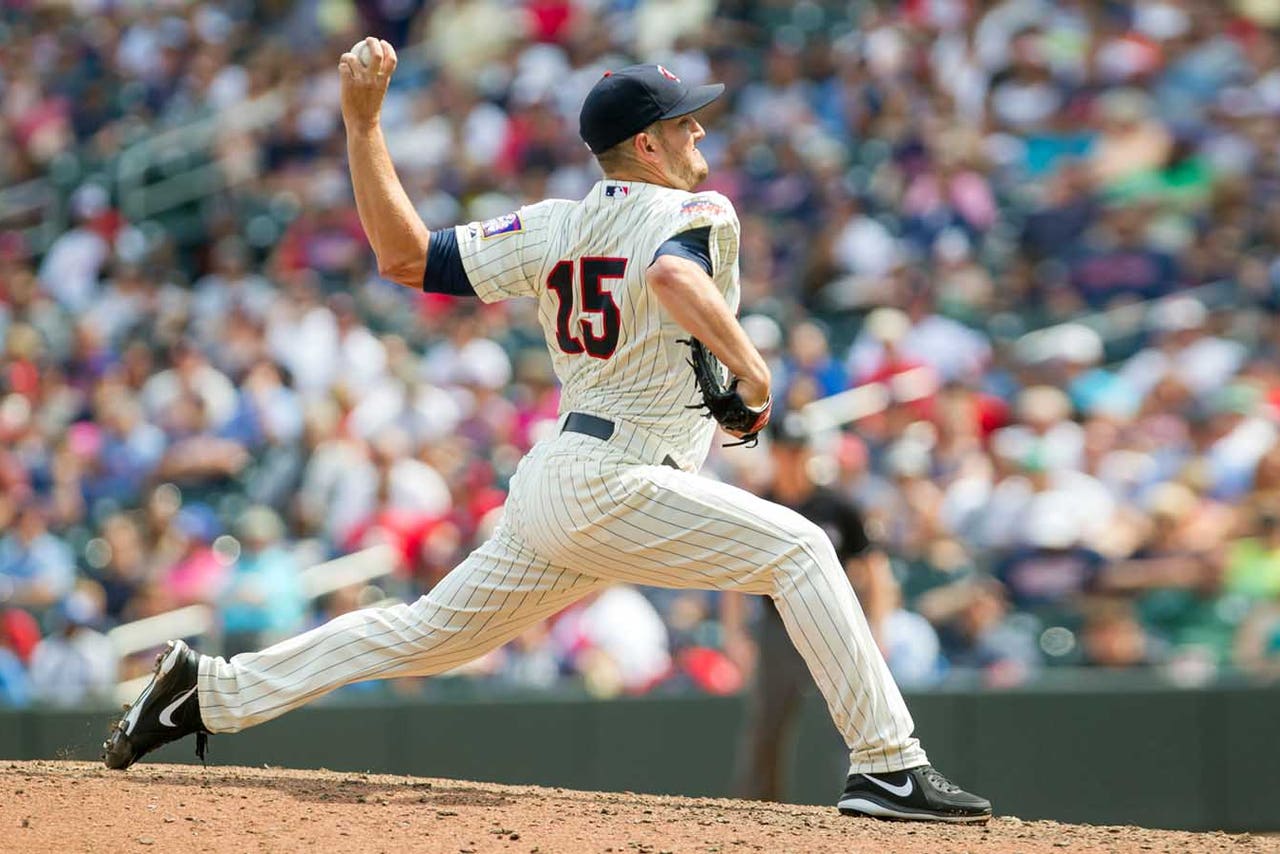 MINNEAPOLIS -- Twins closer Glen Perkins had been playing with fire lately, but it wasn't until Wednesday that he finally got burned.
In each of his last six outings, the left-hander allowed at least one baserunner in the ninth inning. While he got the save in five of those games -- the other was a lopsided Minnesota loss -- he made things interesting, if at least for a brief moment.
That finally caught up to the All-Star closer Wednesday as he blew his fourth save of the season. It wound up turning what would have been a one-run Twins win into a 5-4 loss in 10 innings.
"Today, Perk didn't get it done," said Twins manager Ron Gardenhire.
The biggest regret Perkins had in the ninth inning, he said, was a leadoff double to Yonder Alonso. The Padres first baseman didn't waste any time swinging against Perkins, lining the first pitch he saw to center field before scampering easily into second base.
Batters have had success -- especially recently -- when swinging early in the count against Perkins. For the season, opposing hitters are batting .464 on the first pitch. He's given up more hits on the first pitch (13) than on any other count.
Alonso must have read the scouting report, because he wasn't fooled by Perkins' 93 mph offering.
"I thought he was going to take a pitch. He didn't take a pitch," Perkins said. "It starts with the leadoff double. Mistaking the situation and thinking they were going to take a pitch, he jumped on a fastball and he didn't miss it. . . . I think recently here, guys have been swinging a little earlier on me, and I need to make adjustments on that."
After the double to Alonso, Perkins then walked former Twins catcher Rene Rivera, who entered the game in the seventh inning as a pinch hitter. That six-pitch walk put two Padres on base with nobody out as Perkins dug himself an even deeper hole.
A sacrifice fly by Alexi Amarista helped advance Alonso to third base, moving the tying run 90 feet from home plate. One more sacrifice fly, this time off the bat of Everth Cabrera on a 1-2 pitch, was hit deep enough to right fielder Oswaldo Arcia to bring Alonso home to make it a 4-all game. Arcia fired home to catcher Eric Fryer, but the throw was high and not in time to prevent the tying run.
"I had him 0-2 and made him some good pitches and then left a slider up," Perkins said. "Arcia did everything he could with it to try to catch it and make a play at home. He made a hell of an effort at it, and he scored there. But it starts with the leadoff double."
The tying run mean Perkins had blown his chance for his 29th save of the season. The Twins failed to score a run in the ninth, and San Diego capitalized in the 10th on a solo homer by Seth Smith off reliever Anthony Swarzak to win the second game of the brief two-game series. It snapped the Twins' nine-game winning streak over the Padres, which dated back to 2008.
Wednesday's game also extended Perkins' recent stretch of less-than-perfect outings. In his last 11 games, Perkins has allowed hits in 10 of them -- although Wednesday was just the second time he gave up a run during that stretch, and his first blown save since July 20.
"Closers make it interesting. They always do," Gardenhire said. "People come in there hacking against closers, and Perk's as good as there is. He's a good one. Today, he got a couple pitches up and they jumped him early."
After seeing once again that opposing hitters are looking to swing early in the count, Perkins knows his game plan needs to change.
"They're probably not wanting to get to two strikes and having to deal with the slider or guessing what I'm going to throw," Perkins said. "I think they're making a little adjustment on me. That's on me to adjust back and kind of figure out a better process of getting ahead and then putting guys away."
Follow Tyler Mason on Twitter
---