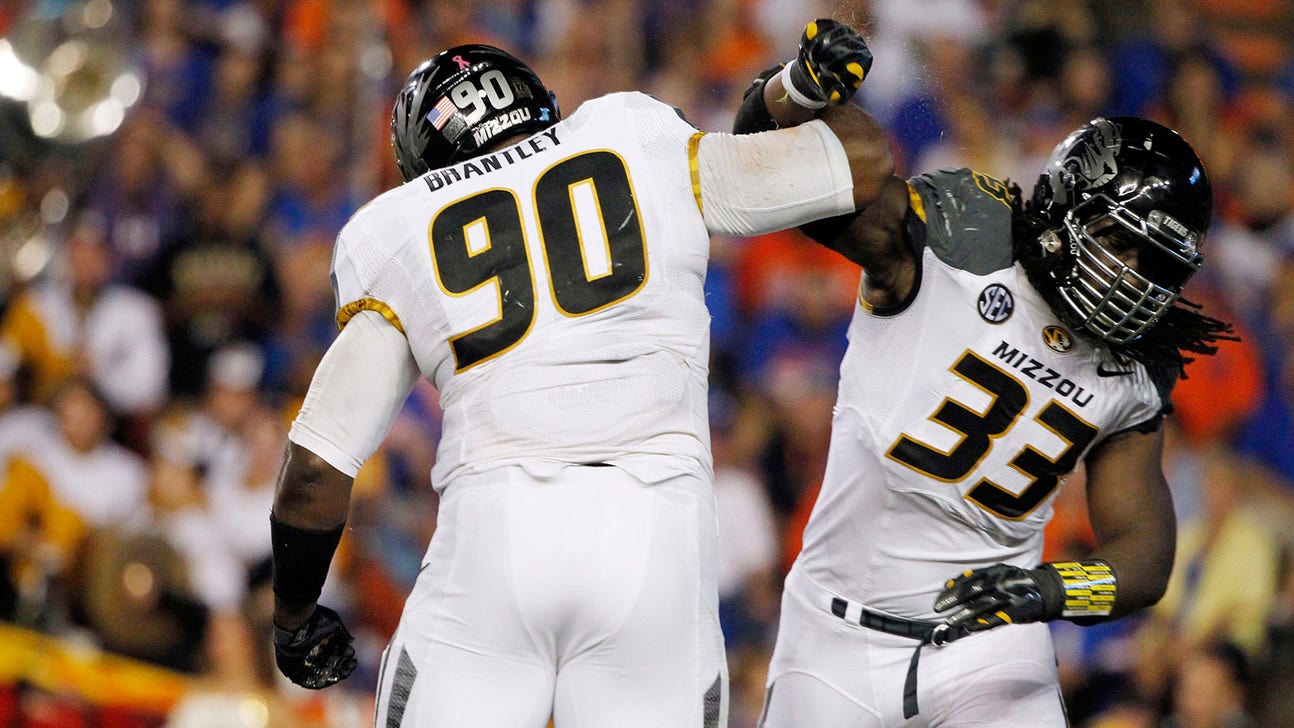 All guts, no glory: Mizzou's defensive tackles are making presence felt
Published
Oct. 27, 2014 7:51 p.m. ET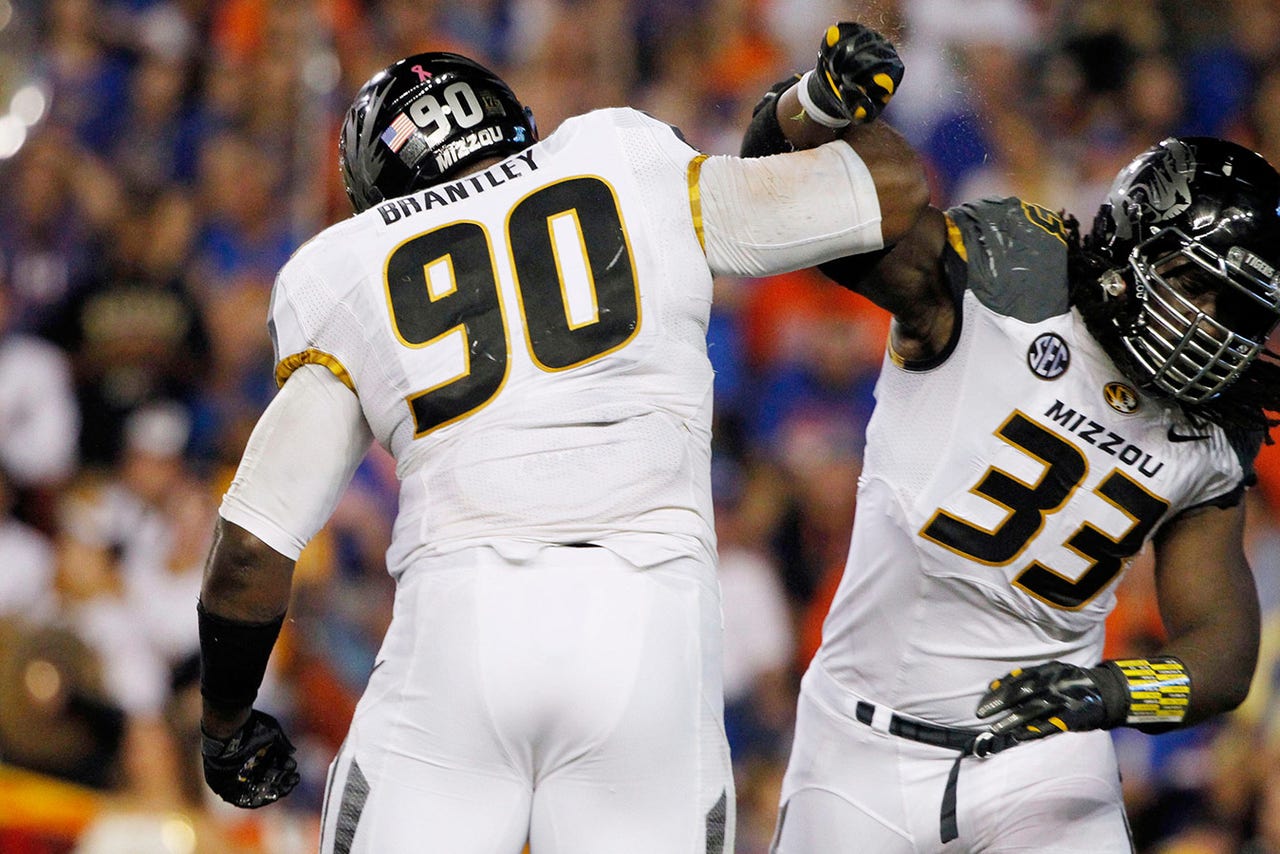 COLUMBIA, Mo. -- Missouri's dominant defensive ends may get most of the attention, but the big Tigers on the inside of the line are proving they can make some plays as well.
For the second straight week, the defensive tackles actually outpaced the ends in terms of production during the Mizzou's 24-14 win over Vanderbilt. Senior Matt Hoch led the way and tied for a team high with six of the 14 tackles for the defensive tackles, while the more well-known ends mustered only 11.
"(Opponents) get Shane (Ray) and Markus (Golden) on the outside," Lucas Vincent says. "They need two or three people to block them every play, which frees us up to make more plays."
But Golden insists the Commodores didn't really do anything other teams haven't done to stop him or Ray, the SEC's leader with 10 sacks and 14 tackles for loss. In fact, Golden says the defensive tackles have just as much talent, and it's finally starting to shine through.
Although NFL draft boards and opposing coaches might not go that far, it's clear Hoch and starting nose tackle Harold Brantley are plenty good enough to make teams pay for overlooking them in their blocking schemes. The duo combined for 3 1/2 tackles for loss, including two sacks, while helping to limit Vandy to just 44 rushing yards on 27 carries.
Just like at defensive end, Missouri has some stout backups on the inside of the line in sophomore Josh Augusta and senior Lucas Vincent, both of whom have seen significant playing time this season. In fact, it speaks to the talent of Hoch that he kept his starting spot through a pectoral injury even though Augusta had a spectacular athletic interception that proved to be the turning point in a 38-10 win over UCF.
Hoch says when he returned the next Saturday against Indiana, he was essentially playing with one arm. That didn't stop him from making a pair of tackles, so Vincent and linebacker Michael Scherer haven't been surprised at all to see Hoch's play improve along with his health.
"He's been banged up ever since I've been here almost, so hopefully, he's out there playing with two arms now and that'll give him an advantage," says Scherer, a redshirt sophomore. "Because even when he was out there playing with one arm against South Carolina, he still got a sack and a tackle for loss."
That sound logic has proved unsurprisingly true for the former tight end who has also dealt with turf toe as well as neck and ankle injuries since taking over as Mizzou's starting nose tackle in 2012. He has been improving nearly every week since sitting out the game against UCF, and coach Gary Pinkel says the senior has gained confidence.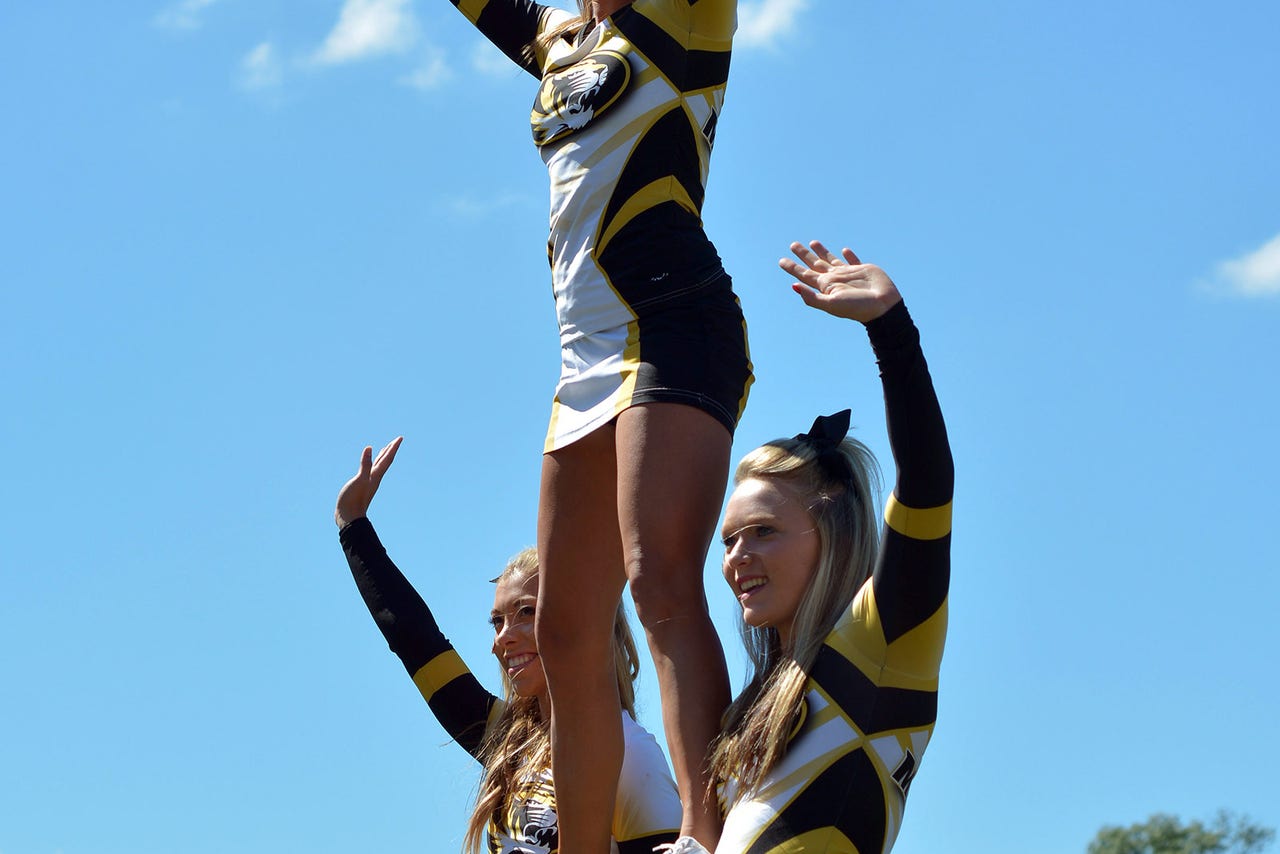 Lookin' good! Check out our gallery of SEC cheerleaders.
It's clear to him he made the right decision to switch over to the defensive side of the ball, even if it meant some growing pains while fighting through injuries and adding good weight to his 6-foot-5 frame. Now at 295 pounds, it's easy to see why he says the Commodores' efforts to "reach block" weren't successful in containing him and Brantley, a remarkably athletic 6-3, 290-pound sophomore.
"I've always just loved the big hit and I've thrived for making tackles behind the line of scrimmage and stuff like that," says Hoch, even though he originally dreamed of blocking and catching touchdowns for the Tigers. "That's just been more of my knack than catching balls and blocking."
Brantley seems to possess the same mentality, and his high school highlight tape, which includes punt returns at 260 pounds, demonstrates why Golden can find few words other than "beast" to describe his young teammate. He may have more potential than anyone else in the group, and he appears to be coming into his own with 10 tackles and 1 1/2 sacks in the last two games.
It all adds up to an unenviable task for Kentucky's coaches this week as they try to develop a scheme to prevent Missouri from adding to its SEC-best total of 28 sacks. Sophomore quarterback Patrick Towles ran for a team-high 76 yards and passed for a season-high 390 yards in a 45-31 loss to No. 1 Mississippi State last week, but he's also been sacked 20 times this year, including six times against the Bulldogs.
"You get real excited," Golden says of the Wildcats' struggles to protect their quarterback. "But we just want to get after the quarterback, whether he's throwing the ball quick or getting a three-step (drop), five-step (drop), we just want to get after the quarterback because we know that it'll help our defense be successful."
For his part, Hoch is quick to acknowledge the defensive tackles aren't up to the level of Golden and Ray, who may be the best duo of edge rushers in the country. SEC teams have finally figured out some ways to limit their production, only to find the inside half of the line more than capable of making up the difference.
You can follow Luke Thompson on Twitter @FS_LukeT or email him at lukegthompson87@gmail.com.
---