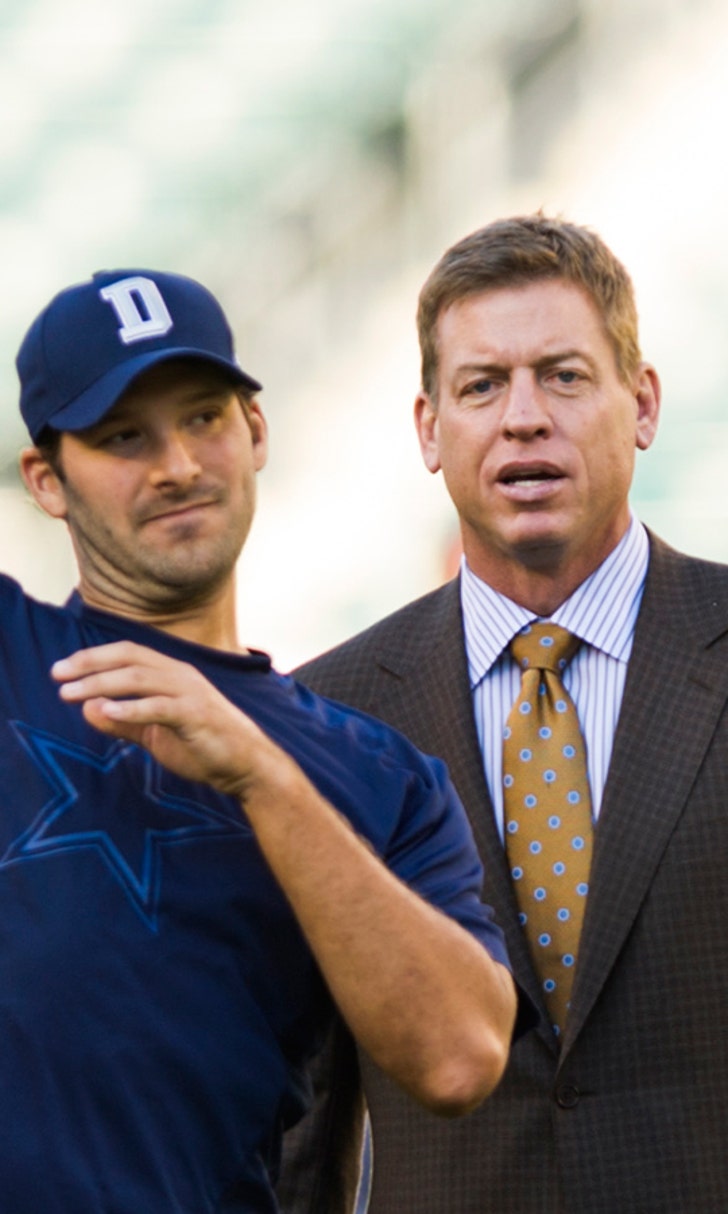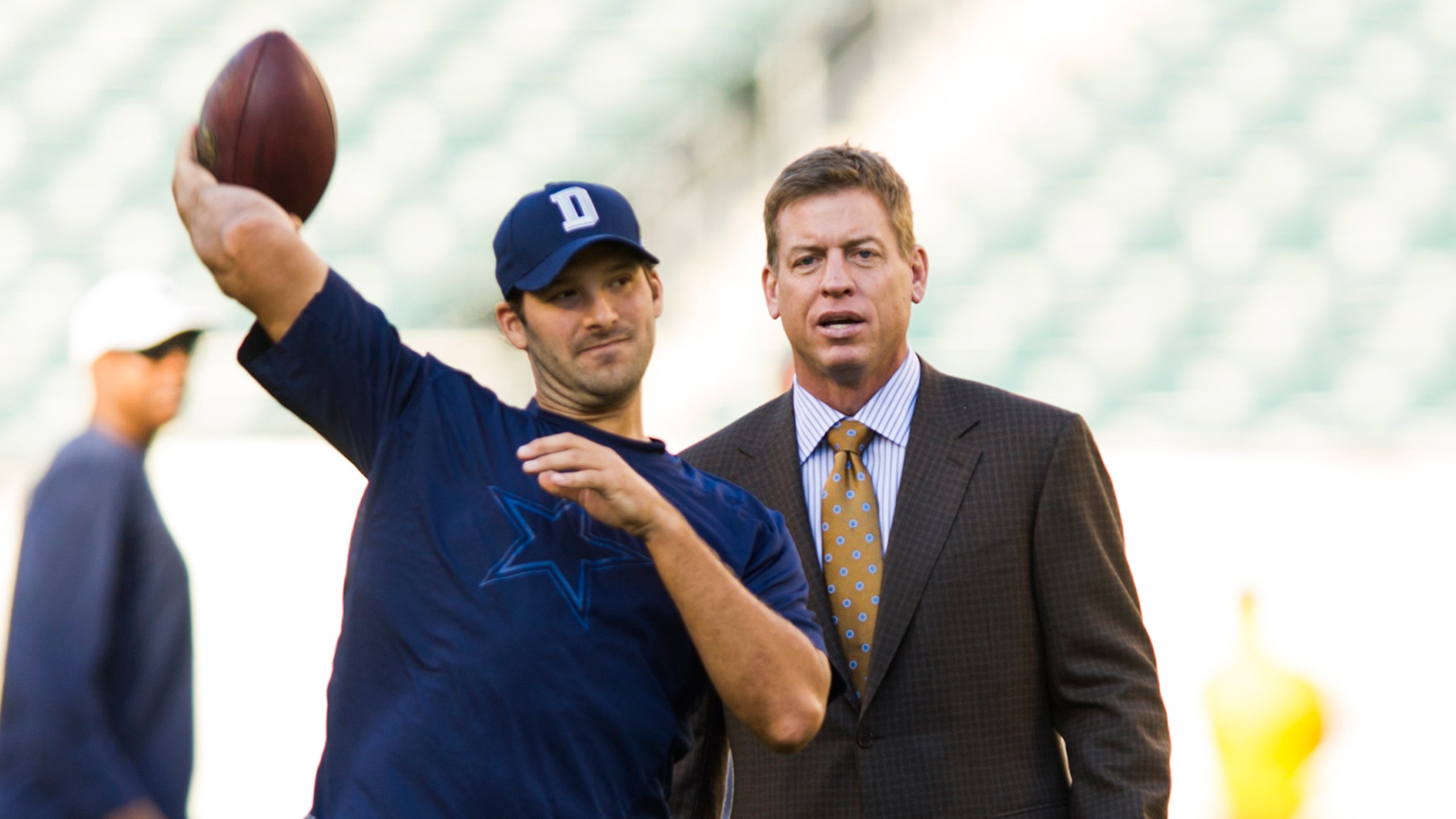 Aikman expects Cowboys-Eagles to be close, physical
BY foxsports • December 11, 2014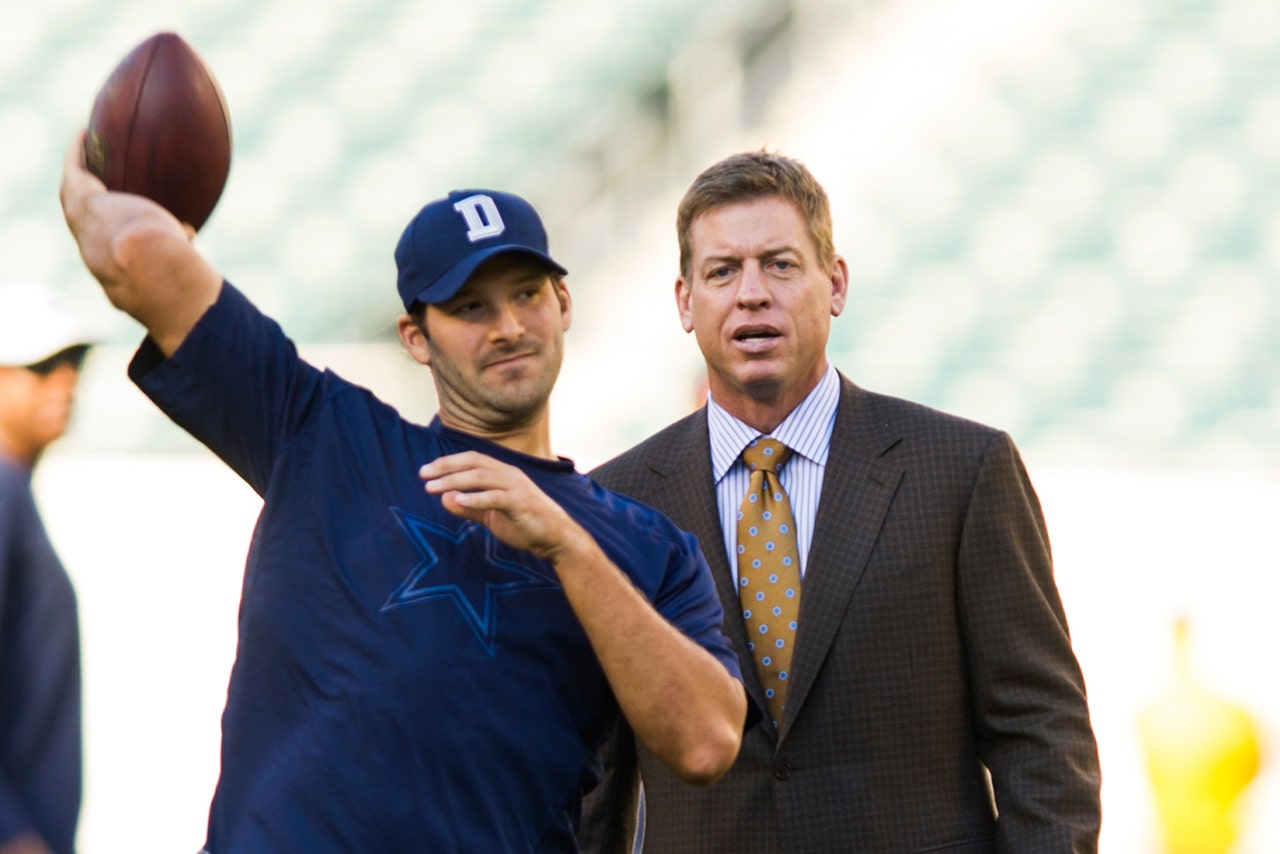 NFL on FOX analyst Troy Aikman played in 21 games, including two postseason encounters, between the Dallas Cowboys and Philadelphia Eagles in his Hall of Fame career. His commentary on this NFC East rivalry is forged not only through analysis but experience.
"I expect it to be a typical Philadelphia-Cowboys game that's, you know, physical and comes down to the wire is what generally happens," Aikman said Thursday on 1310 The Ticket [KTCK-AM]. "And Dallas has had success on the road at Philly, at other places like New York."
The Cowboys are currently on a seven-game winning streak on the road, and are also on a four-game road winning streak in the NFC East. On top of that, head coach Jason Garrett has a 9-3 record as the visiting team in the NFC East, the best record of any divisional head coach since 2010.
The MVP of Super Bowl XXVII says there is standard thinking that teams coming off of tough losses, like Philadelphia suffered last week hosting Seattle in a 24-14 defeat, have an advantage. However, Aikman feels that last week matters little ahead of division showdowns featuring teams familiar with one another.
"I don't know that I have a real good feel for who I like," said Aikman. "I know that I expect Dallas to play well. I don't think the game will resemble anything that took place on Thanksgiving. I expect the game to be close."
Aikman also said that to be a legitimate postseason team, you have to win prime time home games. This season, the Eagles are 2-0 in evening games, though they hold a 3-2 record under Chip Kelly, including playoffs. Meanwhile, the Cowboys are 3-0 this season in the evening, including the Jacksonville game in London.
The game is "extremely important" for both Philadelphia and Dallas, according to Aikman, because of the widespread belief that a 10-6 record won't qualify as an NFC wildcard. The perception isn't that far off. Since 2002, eight teams have finished with 10-6 or better records yet failed to reach the postseason, even as a wildcard. Since 2010, 10 out of the past 11 teams with 9-4 records made the postseason, and the one that didn't was the 2010 New York Giants, who lost to a similarly 9-4 Eagles squad in Week 15.
Seem familiar?
"I think when you get past this game and look at the last two, Philadelphia without question has an easier schedule with Dallas having to play Indianapolis, and Philadelphia playing at Washington and then at New York," Aikman said.
---