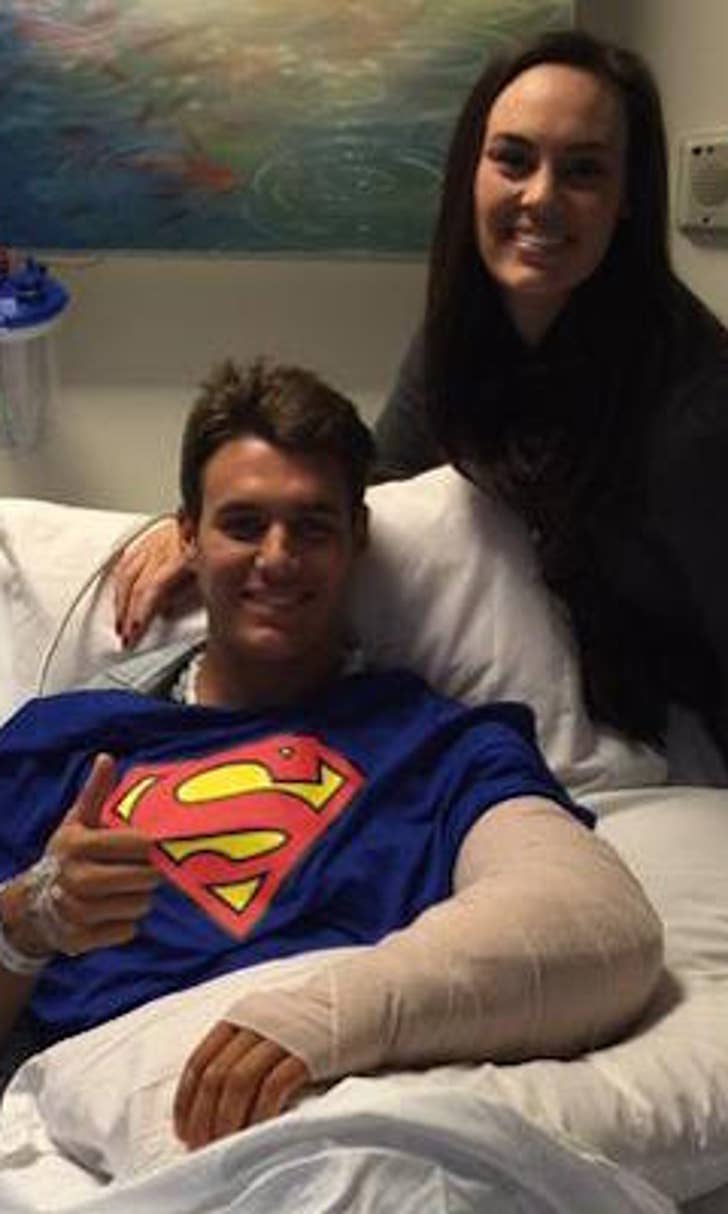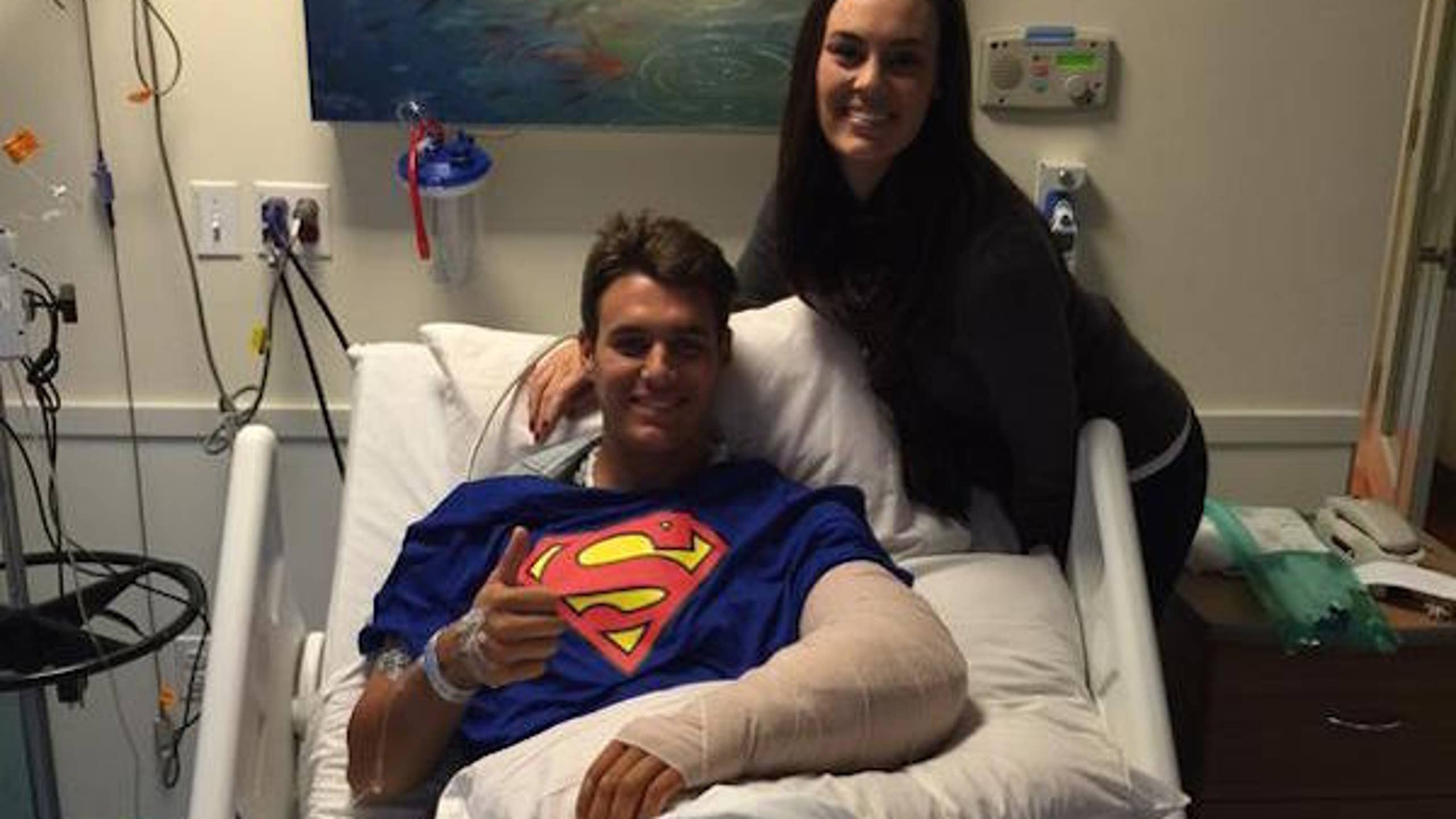 After signing with Indians, Aiken eager to continue rehab from Tommy John surgery
BY foxsports • June 19, 2015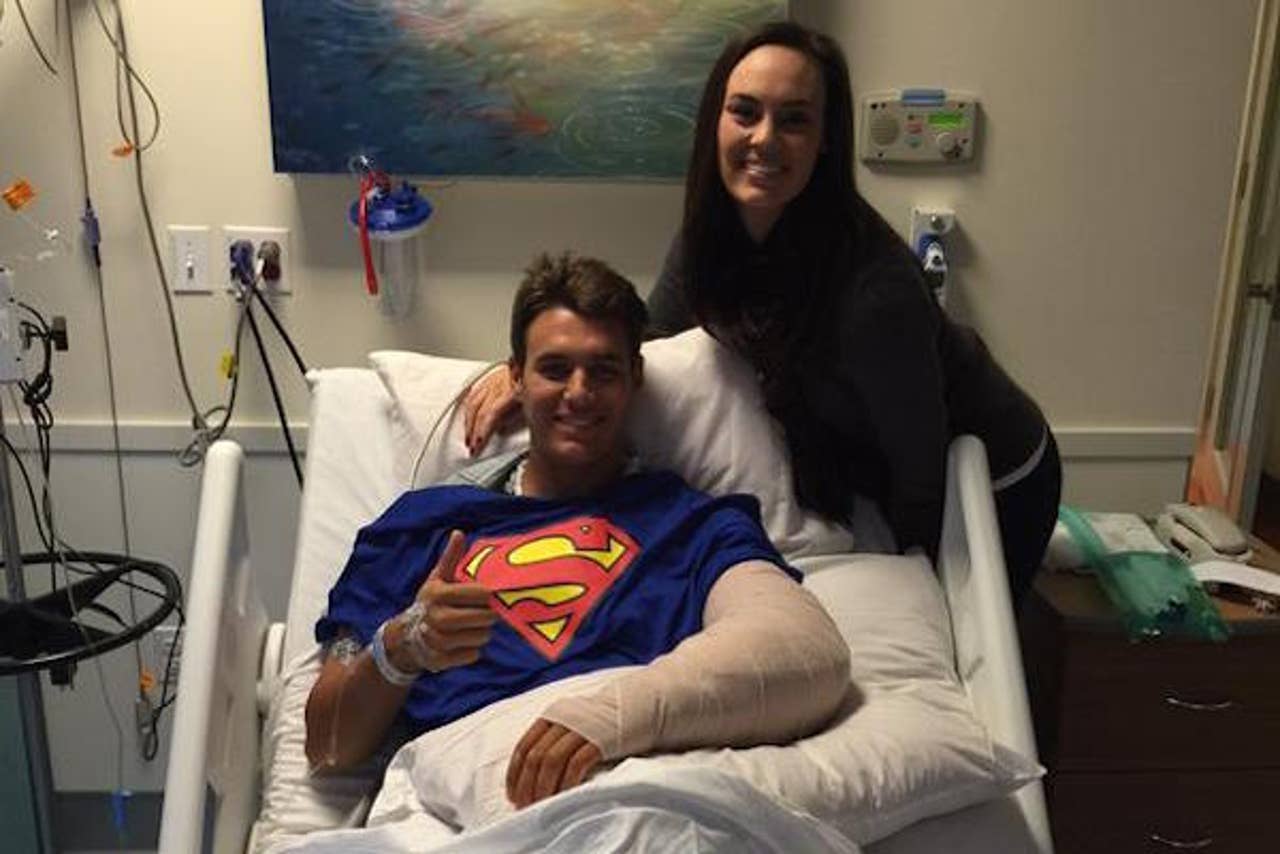 Brady Aiken's reputation took plenty of hits for much of the past year. When it comes to his character though, the Indians believe that remains intact.
After signing Aiken on Friday, general manager Chris Antonetti repeatedly brought up the Indians' first-round pick's character and work ethic as Aiken's strengths and what made Aiken an attractive choice as the 17th overall selection.
As the Indians announced the signing, Aiken was at the team's complex in Goodyear, Arizona, continuing his rehab from Tommy John surgery.
"I think it's really important that he said that about me and I really do appreciate it. I think most importantly, there's a difference between reputation and character," Aiken said. "Reputation is what people think of you and character is what you actually are. What's most important is my character is what I am and not what people think of me. I think that's what's most important to me and my family."
Last year, Aiken became only the third top overall pick in the past 30 years not to sign. Houston took the San Diego native last year. Both sides initially agreed to a deal but the Astros then lowered their offer after a post-draft physical left them concerned about the condition of Aiken's left elbow.
Aiken enrolled at the IMG Academy in Florida so that he would be eligible for this year's draft. He went only 13 pitches into his first start at IMG before injuring the elbow and undergoing surgery on March 26. Antonetti said the Indians were at the game when Aiken got injured.
"I didn't see it coming because I was throwing for three months before that, throwing bullpens, throwing everything," Aiken said. "I felt better than ever going into that game. Obviously when something like that happens you're going to be disappointed. There's not much you can do. I just think it was a shocking situation more than anything, we weren't really expecting it, but everything happens for are reason."
To Aiken's credit, he didn't comment on much publicly over the past year. The only time he did was in an article for The Player's Tribune following his surgery. Aiken wrote at the time that he wanted to join an organization where he felt comfortable and where there was a good support system. With the Indians' track record of faring well with pitchers who have had Tommy John surgery, he could not have landed in a better place.
"I'm very excited. We got to finally meet Lonnie (Soloff, the team's director of medical services). We kind of started to build a relationship with the medical staff here with the Indians," Aiken said. "Really we're excited with their programs and what they can do for me and what they've done in the past with Tommy John pitchers. I think we're in really good hands here."
Antonetti added the Indians due their due diligence on all the medical background and also gave Aiken a full physical. Almost three months into his rehab, Aiken is doing normal strengthening and range of motion exercises.
The 6-foot-3, left-hander has an above average fastball, breaking ball and changeup. When asked the timetable for Aiken possibly pitching in a game, Antonetti gave a 12-18 month timeframe post-surgery, which means sometime next season.
Antonetti sees Aiken as a "big, physical left hander who has a chance to anchor the rotation in the future." With the Indians' rotation seemingly set with young arms for at least the next couple of seasons, there isn't any added pressure to rush things.
---