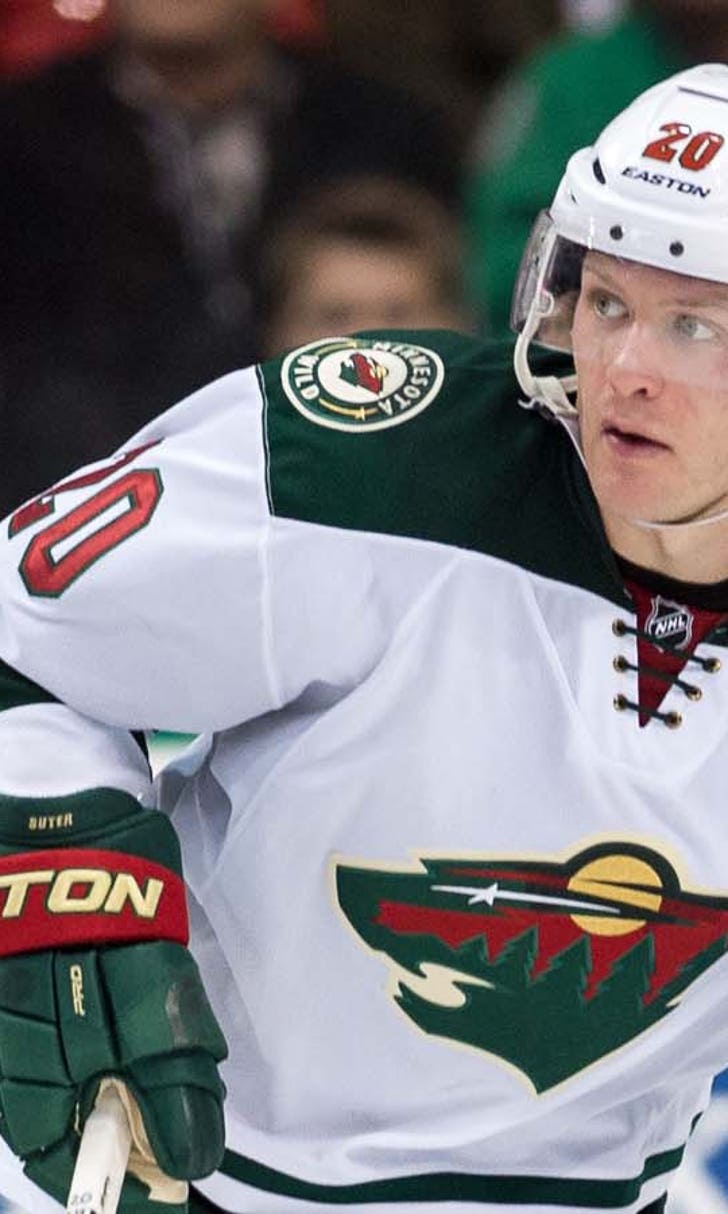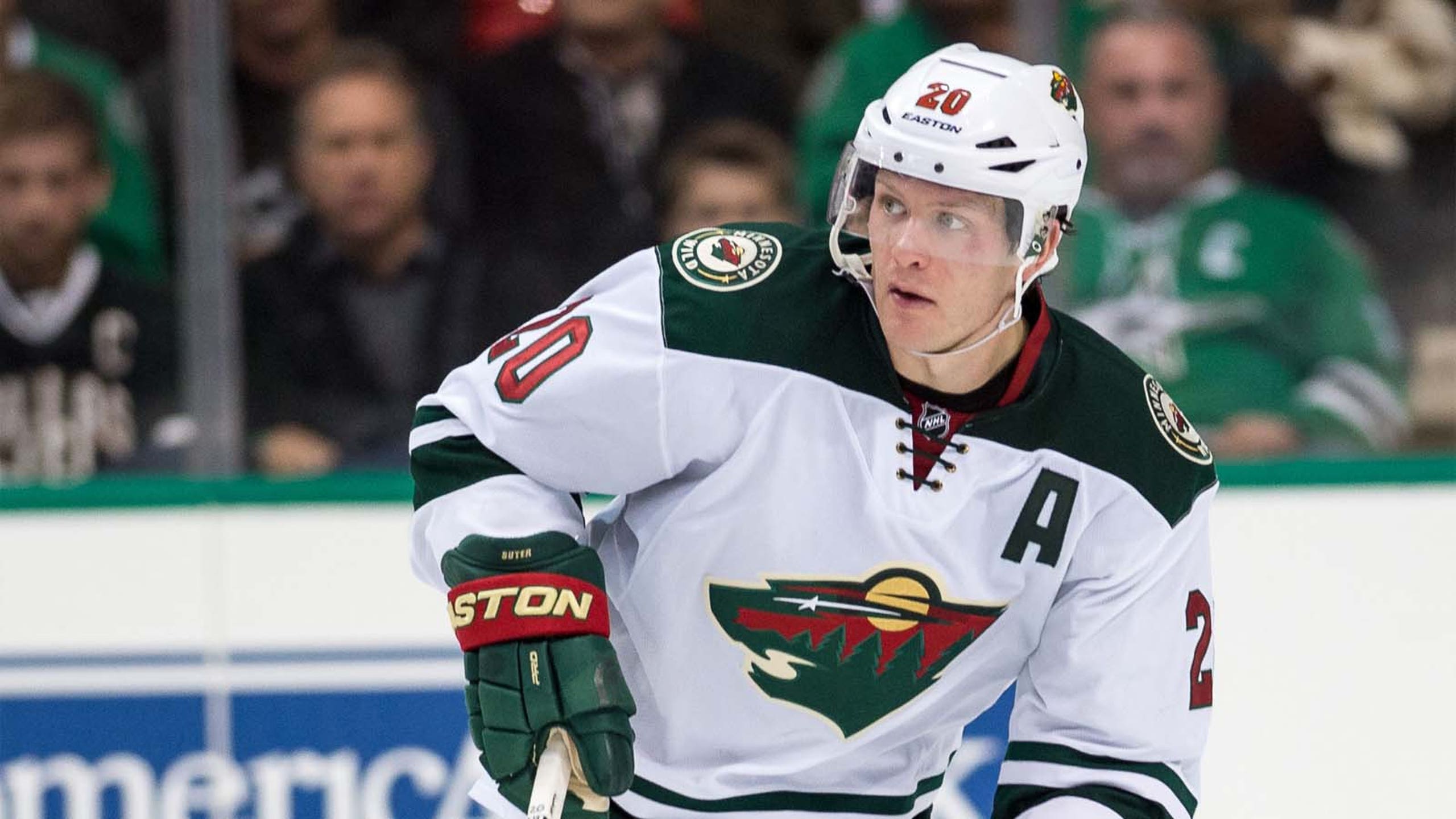 After Saturday's wake-up call, Wild hope to repeat early 2014 success
BY foxsports • January 5, 2015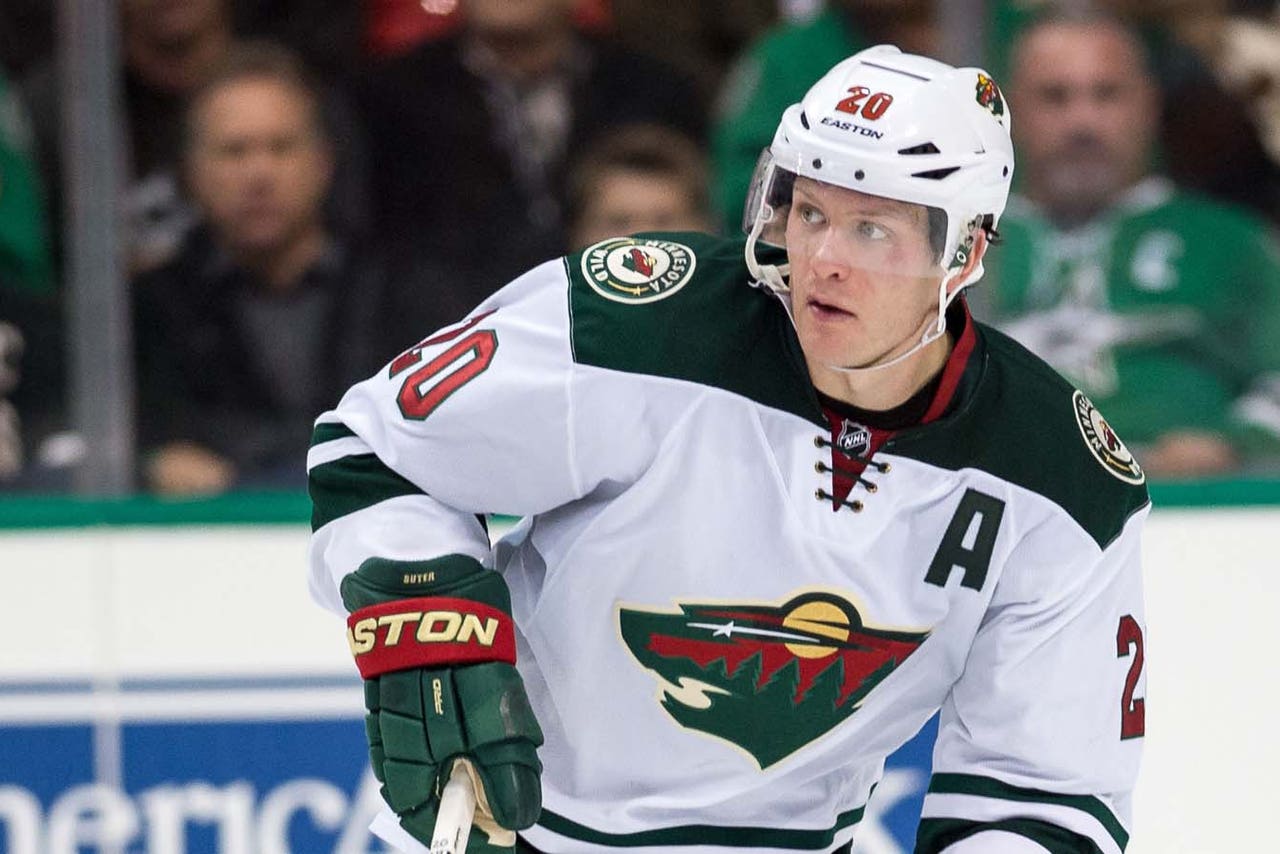 ST. PAUL, Minn. -- Asked to provide the ills for what troubles the Minnesota Wild, few would point the finger at defenseman Ryan Suter.
Suter has been a steady professional on the blue line for Minnesota ever since signing his landmark free-agent deal. There have been other reasons for the Wild's December swoon, which continued into January with Saturday's 7-1 loss at Dallas. Health issues, for one, continued to hit Minnesota as mumps was an early-season battle and severe illness struck several players recently.
But Suter, with the "A" on his chest as an assistant captain, said he's shouldered the burden for the Wild's struggles.
"It seems like the last couple weeks that's what I was thinking," Suter said Monday. "I wasn't really focused on just going out and playing, and trying to play the way I'm capable of playing. I was trying to help, do more than I needed to do to win. I have to be consistent and now just focus on my game and be good at my game so that everyone else can be good at their game."
Minnesota will need everyone as it tries to find a way to pull itself out of a stretch that included a 4-5-3 record in December and a 1-1-0 start to the new year. The Wild host three straight home games -- beginning Tuesday with the San Jose Sharks -- while hoping to pull themselves out of 11th place in the Western Conference.
A crucial month for Minnesota will follow with six of the next eight games on the road after this week.
"Yeah, it sure does feel like we could be in trouble," Suter said. "But it's up to us. We control it. That's a good thing to have. There's not many problems in life that you can control. For us to be able to control what we do and how we play is a good thing.
"Maybe this Dallas thing was the best thing that happened to us. Maybe we'll wake up now and get some consistency in our game and start playing the way we need to play."
Suter includes himself in that mix. Suter, who has finished with a negative plus-minus rating once in his eight NHL seasons, is a minus-13 since Nov. 26.
For Suter to carry the weight of expectations is unjust. Head coach Mike Yeo was asked about Suter shouldering the load after the two had a lengthy on-ice discussion following Monday's practice.
"All of our leaders, they're great leaders because they put things on their own shoulders first," Yeo said. "But for him to shoulder the blame for what's going on is unfair. It's unfair for anybody right now. What happens quite often something like this is going on, everybody is trying to do their job plus a little bit more instead of just making sure they're doing their job well . . .
"Sometimes it's almost the opposite. Take a step back, simplify it a little bit and make sure, the one thing we can certainly control is our effort, so make sure we make a strong effort."
The Wild have done so before. They were out of the playoffs in December of last season only to open 2014 with four straight victories and finish January 2014 with a 9-4-1 record to claw back into playoff contention.
A repeat would be nice, but Minnesota isn't taking one for granted.
"We've done it before, but to just rest on that and to hope that is going to happen again that would be difficult to do," Yeo said. "We have a tough task ahead of us. I think the first part to giving us a chance to make sure that we come back is recognizing how difficult it's going to be. And you have a setback like last game, it can't kill you. You can't carry that into two, three more games."
Captain Mikko Koivu said: "Last year is last year and this year is this year, and that's the only outcome we have. We have to get out of it. We have to play better."
Yeo said he's seen positive steps from his team in recent games. Minnesota had won two of three games before losing at Dallas. As disappointing as Saturday's 7-1 loss was, and with Suter hoping it provides a wake-up call of sorts, the Wild are not panicking.
"I don't think that's going to help," forward Matt Cooke said. "Panic, frustration, lack of confidence, any of those things that you want to say it's time for are only going to hurt us, not help us."
Yeo was asked about Saturday's game, which allowed the Stars to leap ahead of Minnesota, and the uphill climb facing the Wild.
"If the regular season ended today then obviously it would be very troubling," Yeo said. "Again, if we sit around and dwell on that then we're not helping ourselves."
Graovac sent to Iowa: Rookie center Tyler Graovac was reassigned to the Iowa Wild of the American Hockey League Monday. Graovac was recalled Saturday with Brett Sutter dealing with an illness.
Graovac, 21, has played in three games for Minnesota this season, making his NHL debut on Dec. 29. He has four shots and averaged 9 minutes, 13 seconds of ice time. Graovac has 12 goals and 12 assists in 31 games with Iowa this season, leading the team in goals and ranking second in total points.
Follow Brian Hall on Twitter
---