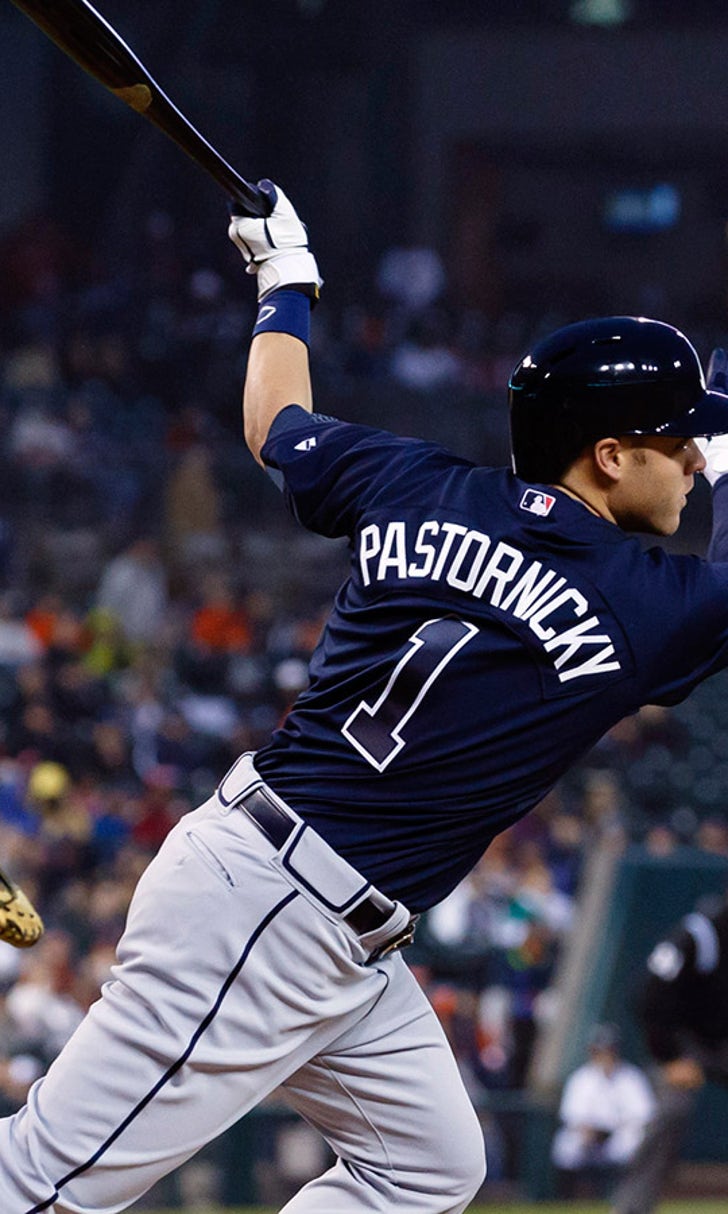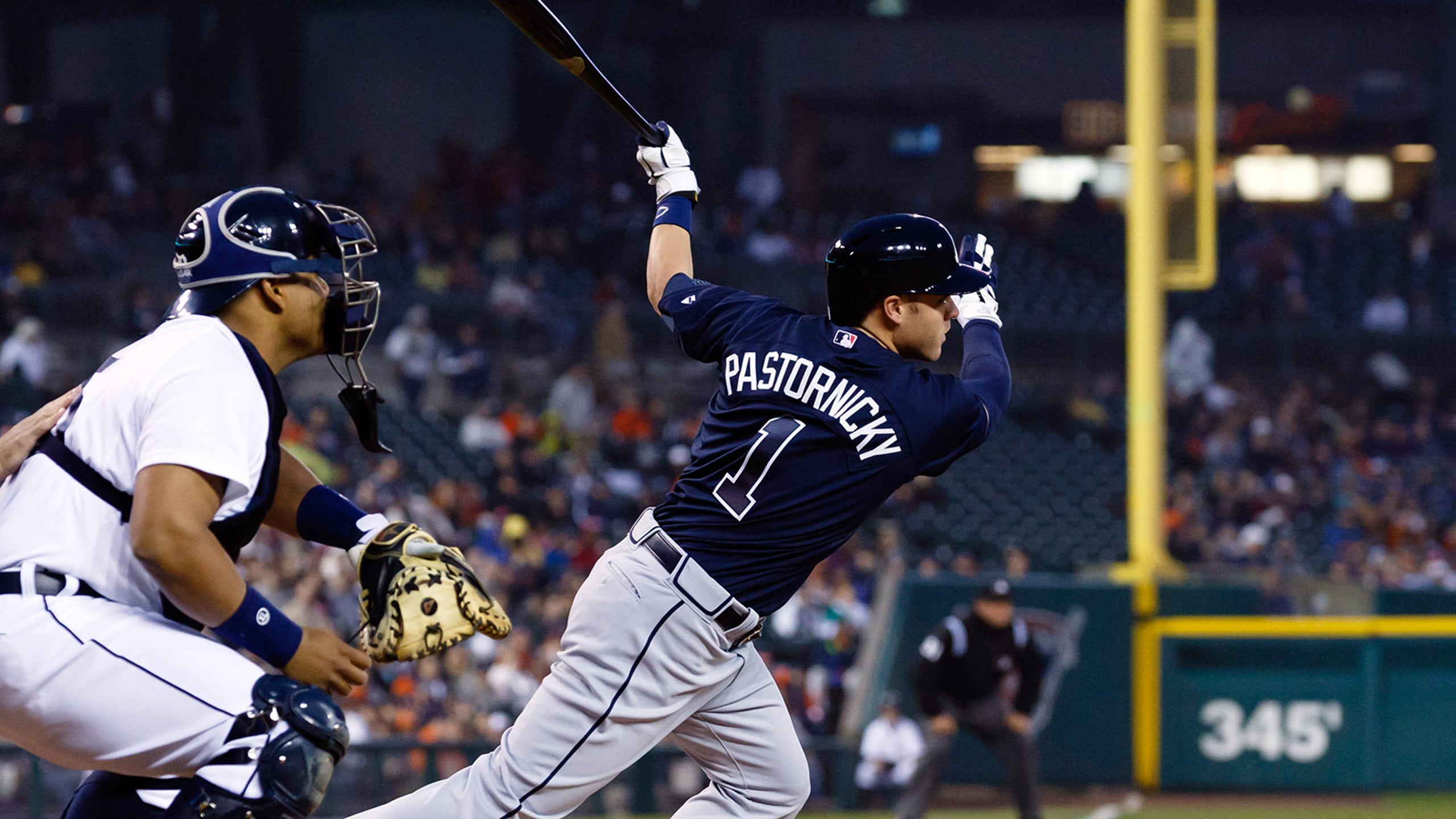 After latest setback, rehabbing Pastornicky eyes spot on Braves' bench
BY Cory McCartney • February 28, 2014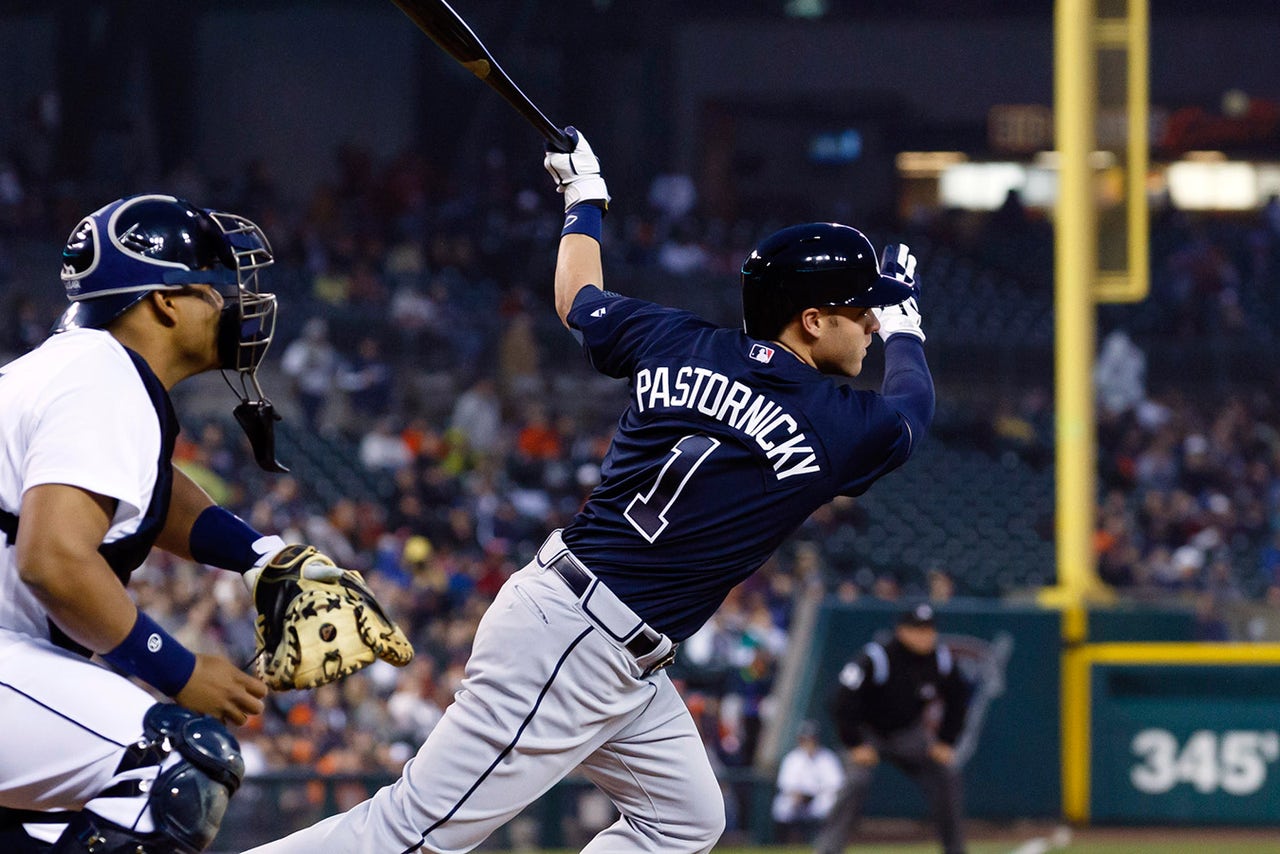 LAKE BUENA VISTA, Fla. -- Two years ago, Tyler Pastornicky will billed as the Braves' shortstop of the future -- though his demotion would only end up giving way to the Gold Glove-winning player that is.
Last season, with second baseman Dan Uggla on the disabled list and an everyday spot in the lineup Pastornicky's for the taking, he lasted two days, tearing the ACL in his left knee when the 5-foot-11, 190 pounder collided with Jason Heyward -- who is 6-5, 240 -- while trying to track down a popup on Aug. 14.
"It was kind of a freak accident," he said," one of those things when you try not to think about it too much and try to get healthy as quick as you can and get back out there and get in a position where you can go back out and play again."
Still, at this point, Pastornicky's young career has been defined by its misfortune. But the 24-year-old is upbeat and in camp with an opportunity to claim a bench spot -- just as soon as he gets past another roadblock: his health.
Pastornicky has been cleared to field grounders, and he says he's been swinging a bat, though manager Fredi Gonzalez has said he'll likely be out for the first 10-12 Grapefruit League games. It's undetermined if Pastornicky will be ready for the March 31 season opener at the Brewers.
With four of the expected five spots on Atlanta's bench seemingly set with utility man Ryan Doumit, catcher Gerald Laird, infielder Ramiro Pena and outfielder Jordan Schafer, it's that final position where Pastornicky is competing with outfielder Jose Constanza and outfielder/first baseman/emergency catcher Joey Terdoslavich.
While Pastornicky doesn't have Constanza's speed (268 stolen bases in nine minor league seasons) or Terdoslavich's power potential (two seasons of at least 18 homers in minors), he does offer more versatility in the middle infield, where the Braves don't have much depth.
By keeping both Pena and Pastornicky, the Braves can have two players capable of manning shortstop, second base and third -- and Pastornicky has also seen time in the outfield, something he expects to do this spring.
"It's the kind of thing where I have to get healthy and show them what I can do," he said. "If they want to move me around to some positions, do that, or if they want to stick me in one spot that's fine, too."
vv "I have no problem (playing in the outfield). I worked out there a lot in practice, a lot of early work, and feel comfortable out there."
Of course, keeping Pastornicky around for his play at second base -- where he has a perfect fielding percentage in a relatively small sample size of 43 innings -- would also add further insurance should Uggla continue to struggle this season.
While the three-time All-Star has played well so far this spring, he's coming off a year in which he had the lowest batting average among qualifying players at .179 and had minus-19 defensive runs saved and committed 14 errors in 133 games.
But Pastornicky is convinced that the player he says he's learned more from than anyone in his career will bounce back. Hoping Uggla's woes create playing time is something he doesn't want to get caught up in.
"You can't really think about any of that stuff," Pastornicky said. "Dan's a great player and he's had a great career and he's going to figure it out. He's an All-Star. He's a great guy and he works his butt off. It's going to work for him. I've got to worry about what I can control and that's just going out there and getting healthy and it all starts with that."
When Pastornicky lost his job to Simmons in '12, he was hitting .248/.281/.324, but committed seven errors. He was much steadier in his three major-league stints a season later, with zero errors in 40 innings and hit .300/.323/.656 in 33 plate appearances, including a .333 average from June 3 before his injury. Though he produced just one extra-base hit -- a double -- something he did nine times in '12 in 188 plate appearances.
"It's all about being comfortable, getting in the box, getting some more at-bats under your belt and feeling confident and knowing that you belong there," he said of his increased numbers.
But getting consistent opportunities with a Gold/Platinum Glove winner and Uggla in front of him won't be easy to come by. Still, with a chance to be on the Opening Day roster for the second time, Pastornicky is willing to fill whatever role is needed -- and hope things eventually open up for him.
"Whatever the team needs is what I'm going to do and whatever happens, happens," he said.
---