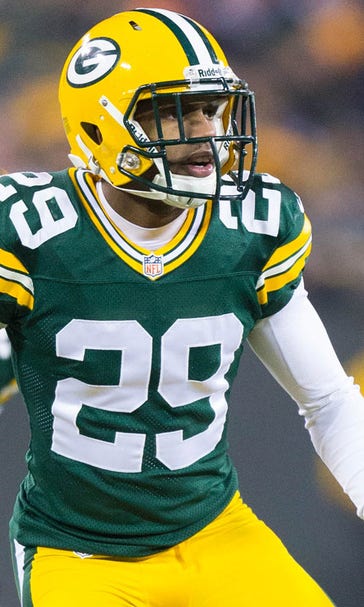 After injury-plagued 2013, Hayward has to wait to be starting outside cornerback
BY foxsports • July 15, 2014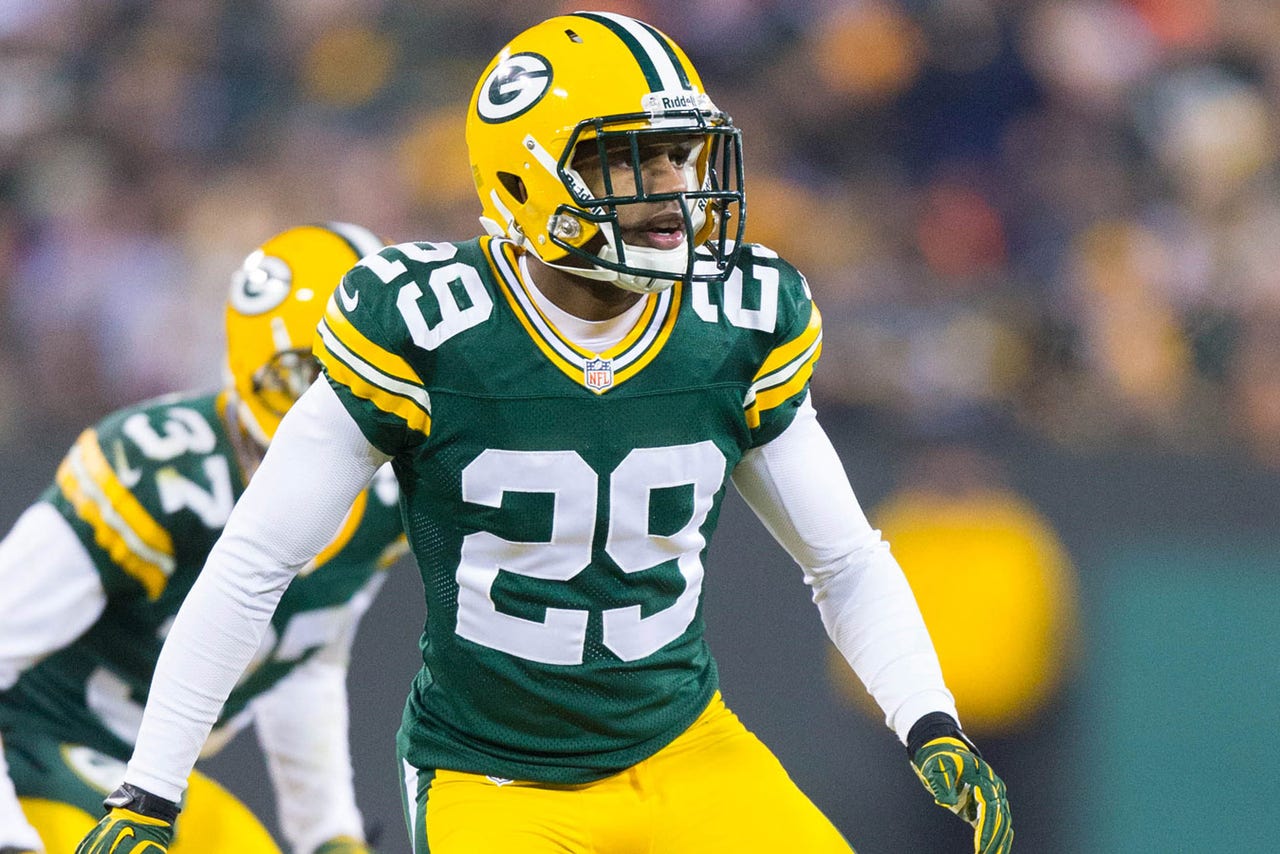 GREEN BAY, Wis. -- Casey Hayward had big plans for the second year of his NFL career with the Green Bay Packers. A dominant rookie season playing slot cornerback had Hayward feeling ready for the next step in his development.
"I want to start outside," Hayward told FOXSportsWisconsin.com in April 2013. "I feel like I can be an outside guy now full-time. . . . I'll prove that I can play outside now and not just the slot."
As Hayward trained on his own leading up to the 2013 season, he suffered a hamstring injury that kept him out for the first 15 training camp practices. He reinjured it again in preseason and, after his regular-season debut was delayed until Week 8, Hayward injured it yet again two weeks later and was placed on injured reserve.
This forced Hayward to re-evaluate his strong stance on being a starting outside cornerback. With the Packers re-signing Sam Shields this offseason to a four-year, $39 million contract and with veteran Tramon Williams back for another season, Hayward is now trying to remain patient.
"I don't even look into it," Hayward said of a starting outside cornerback job. "I think I look more of just trying to prepare myself and get better each week. If I can do that and keep progressing as a corner, I think my time will come when I'll be outside."
There is little doubt about that. Hayward will eventually be a full-time starting outside cornerback for Green Bay, likely in 2015 when Williams presumably leaves in free agency or is re-signed to play a lesser role in the Packers' defense.
But when training camp begins in late July, Hayward knows he'll be playing the slot.
"I'm not satisfied with it, but if that's my role, I'll be satisfied with it," he said. "But I'm also critiquing my game to be able to play outside. (Cornerbacks coach) Joe (Whitt) has given me a lot of opportunities to go out there and play outside a lot, as well."
While adjusting his own expectations, Hayward did his best to make the most out of a 2013 season in which he watched all but 88 snaps from the bench. He used that time to prepare himself for a healthy return in 2014, whether that meant on the outside or back in the slot.
"I wouldn't say (it was a) lost (season), because I actually got to learn more," Hayward said. "I got to watch film, I got to critique our guys, critique other guys. I don't think it was lost. I think it made me become more of a student of the game than I was."
When defensive coordinator Dom Capers was asked what Green Bay's defense missed in 2013 by not having Hayward on the field, he did describe it as "kind of a lost year for Casey." However, Capers was quick to recall just how much of an impact Hayward had as a rookie and what that could mean going forward for the Packers.
"All I can say is he was very productive for us the year before," Capers said. "He looks like he's back and healthy and he's out there working. It's nice to see him back out there because this is a guy who intercepted like six passes the year before."
It was indeed six interceptions that Hayward contributed as a rookie in 2012. Green Bay's coaching staff still marvels at how Hayward so often seemed to be near the main action of a play.
"He's shown the ability to get the ball," Whitt said. "He has just a knack; some players, the ball finds them, and he's one of those players. Ed Reed, Charles Woodson, the ball just finds those guys, like the ball finds Casey."
Surely it's not just coincidence that Hayward was around the ball enough to pick it off six times. He must be doing something right -- or something at a high level -- than many other cornerbacks. But Whitt couldn't really explain it any further.
"I don't know," he said. "Some guys it just happens. He just has a knack for them. He's real instinctive."
Despite the self-training injury a year ago that stalled his career progress, Hayward took the same approach this year into the five weeks off that players had between minicamp and training camp.
"I wouldn't do too much different from what I was doing," Hayward said. "I'll probably be a little smarter with it, but I'll still be doing the same training stuff I did. Hamstrings happen all the time, it frequently happens. Hopefully I can prevent it this year. I'll work on my stretching, strengthening and stuff. But I'm going to keep the same routine I was doing because I was feeling great until it happened."
Hayward doesn't consider himself a young player anymore, saying that "with two draft classes behind me, those are the young guys now." But with his 25th birthday coming before Week 2 of the regular season, this is a big year for Hayward. Will he be as good or better as he was as a rookie, or will the setback of what happened last season derail him?
"You just try to get better than what you were," Hayward said. "Sometimes the picks don't matter in some cases, but I would love to get six-plus again. But if I'm shutting down my man and not giving up a lot of completions, not giving up a lot of touchdowns, tackling well, I think that'll show good on this defense and good for this team."
Follow Paul Imig on Twitter
---