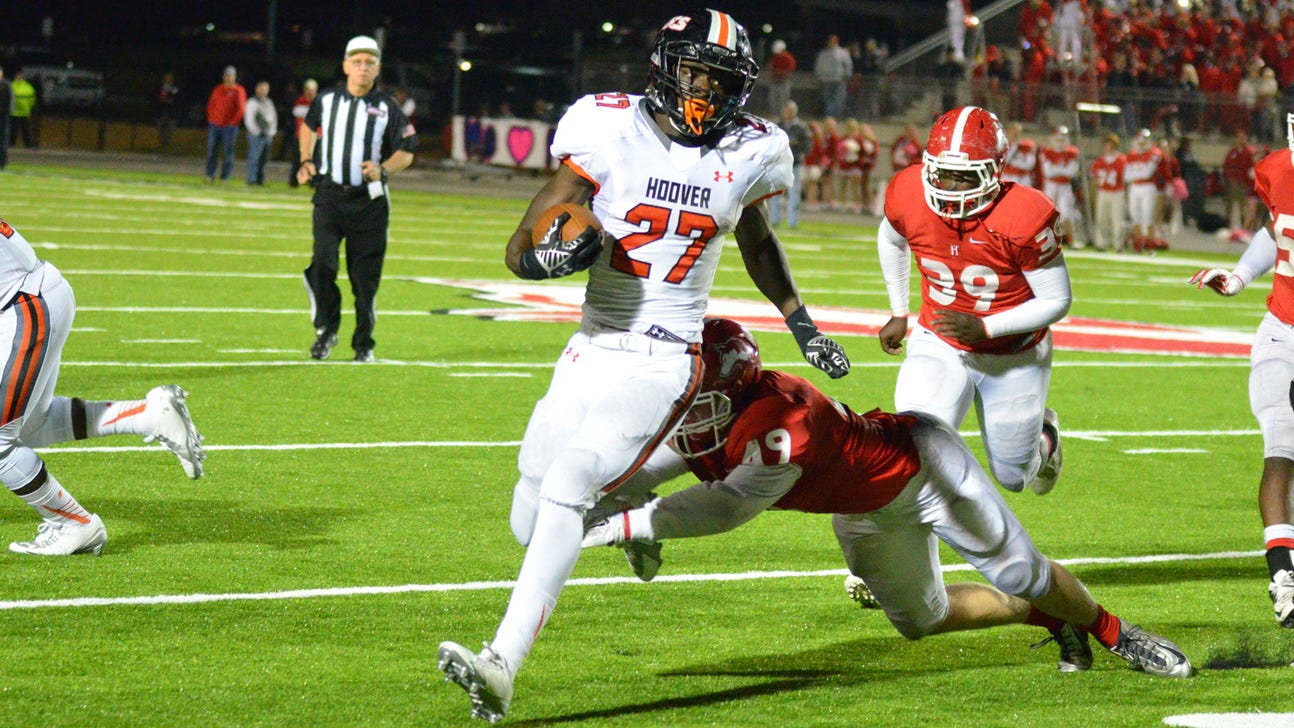 Adversity-tested RB Shaw brings work ethic, winning attitude to Badgers
Published
Feb. 3, 2015 11:50 a.m. ET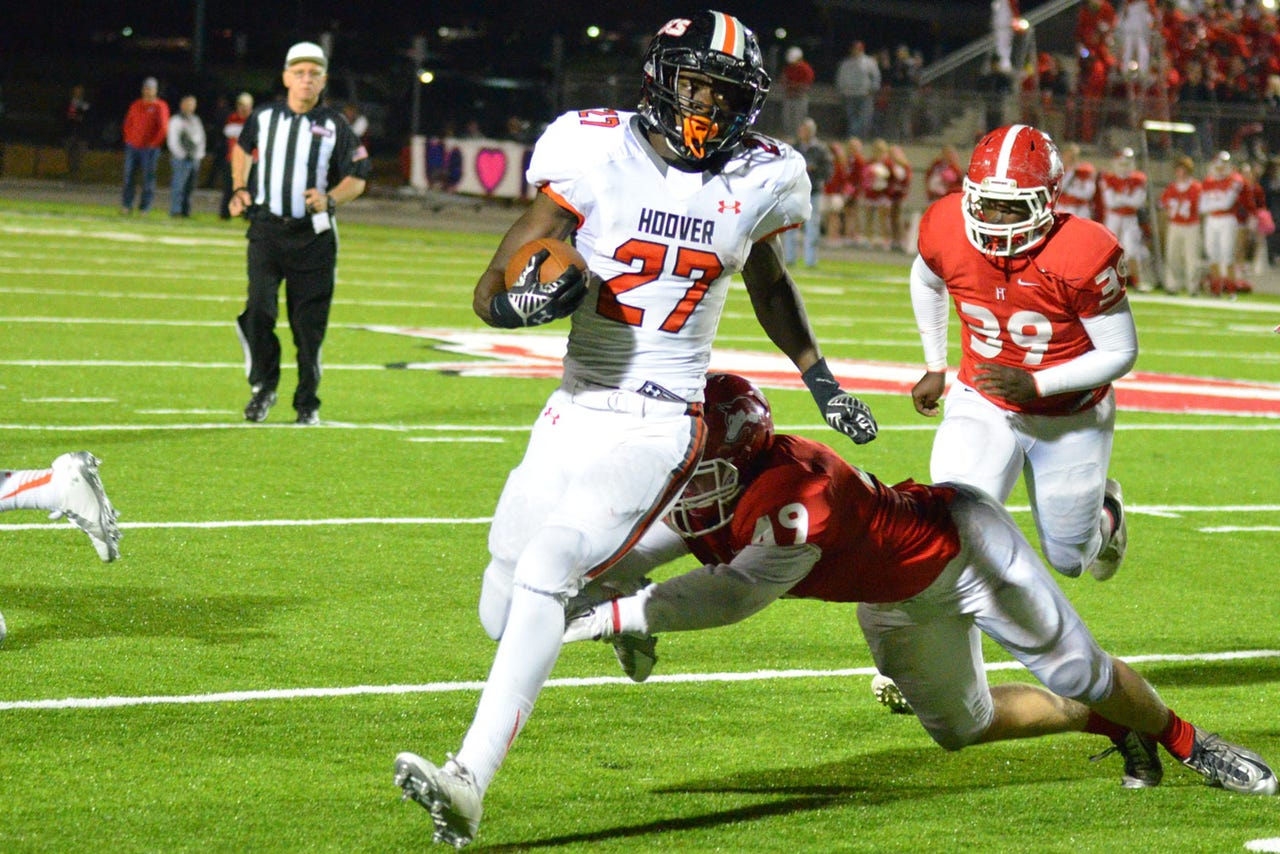 To understand the toughness and discipline inherent to Bradrick Shaw, you have to start with the worst weekend of his life. It was June 2013 before his junior season when Shaw, a talented running back from Hoover (Ala.) High School, lost all his personal belongings but the clothes on his back.
Shaw had spent the weekend at a football prospect camp at the University of Tennessee, and when he returned, he discovered a fire had destroyed his apartment. His family, including four siblings, was fine. But all his material goods were gone. So was a pet bulldog, which perished in the fire.
What did Shaw do? He showed up at school the very next Monday for the team's 6 a.m. workout with the only T-shirt and pair of shorts he had left. And he continued his process of becoming the best football player he could be, never missing a single team workout.
"When that happened, I just wanted to grind harder," Shaw said by phone this week. "I always had the same work ethic, but I just wanted to change my mindset. I've got to really grind to get to where I want to be so I won't have to worry about what's going to happen next. During that time, you wonder what's going to happen next. But I was trying to get where I wanted to be."
Where Shaw stands now is on the cusp of officially becoming a member of Wisconsin's 2015 football class. Shaw is expected to sign his National Letter of Intent at a school ceremony on Wednesday as part of national signing day festivities. And his talent and resolve, even in the most dire of circumstances, never wavered in allowing him to reach this point.
"When that incident happened, he grew up in a hurry," said Jason Kervin, Hoover's running backs coach. "I just saw how it took him to another level as far as his determination to do the things that he needed to do that were within his control as far as his development went.
"He had a great offseason, a great summer. Got bigger, stronger. So when he came out his junior year, I think he answered all questions then about how he was going to develop and what kind of player he was going to become."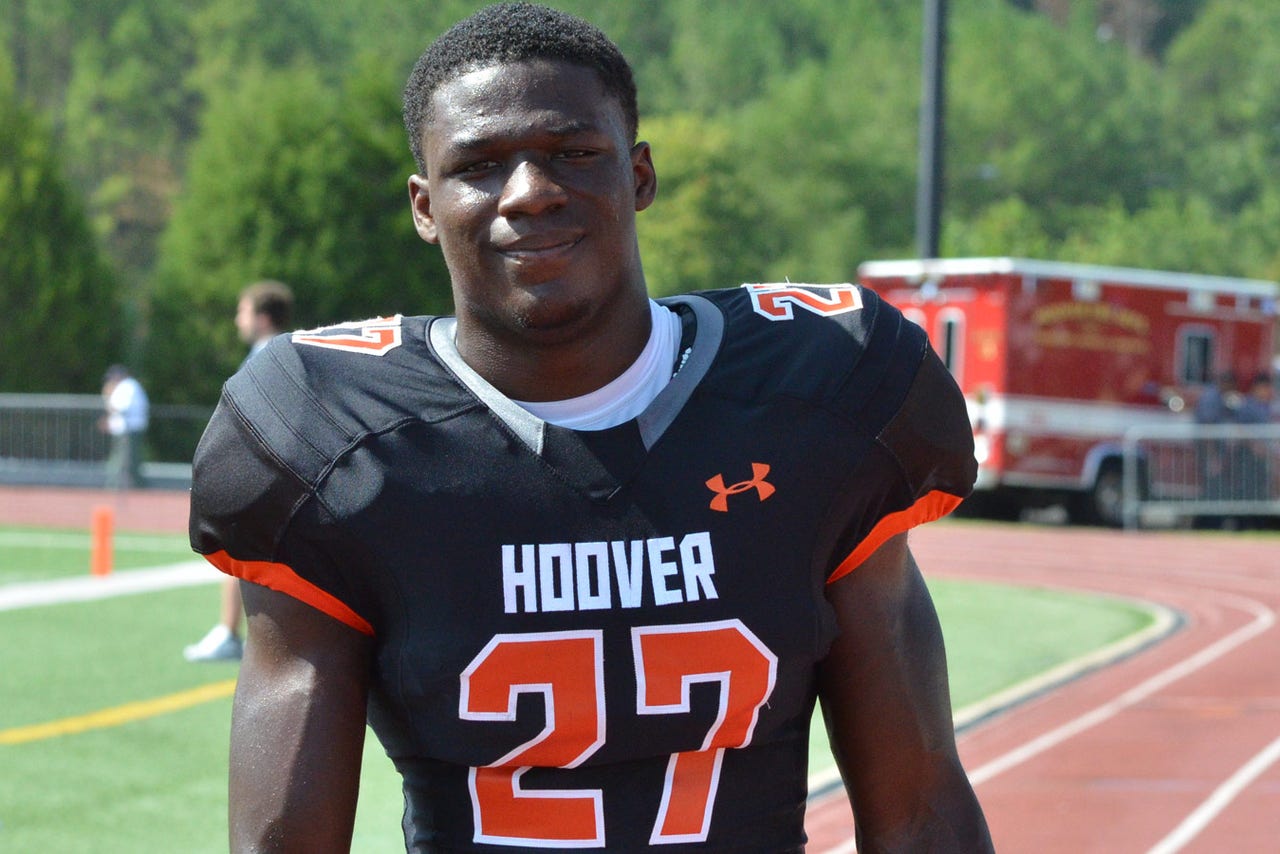 In June 2013, Bradrick Shaw lost all his personal belongings in a fire that destroyed his family's apartment.

Kervin describes Shaw, a 6-foot-1, 205-pounder, as the perfect fit for Wisconsin's offensive system. He is a downhill, power back who'd prefer to knock a would-be tackler over rather than juke around him. His style was so fierce, Kervin said, that Hoover began to tailor part of its own offense as a power run team around Shaw's ability.
"He's a first-down machine, a touchdown machine," Kervin said. "He's a winning machine. He comes to work every day. You know exactly what you're going to get. He's a machine."
Shaw's rapid ascension was a rarity at a high school program as well known as Hoover. As a freshman in 2011, Shaw served as a third-string running back on the varsity team. Kervin said Shaw became the first Hoover freshman to earn meaningful playing time since 2000, when receiver Chad Jackson played. He went on to become a first-round NFL Draft pick by the New England Patriots.
When Shaw was a junior, his time to take over as the primary tailback had arrived. He persevered through the loss of his belongings and stayed with friends until his family was able to move back into its apartment complex. In his junior season, Shaw rushed for 1,286 yards and 25 touchdowns. During his senior season, he added another 1,255 rushing yards with 17 touchdowns and was named second-team all-state.
Kervin said Shaw didn't fumble once during his junior and senior seasons despite carrying the ball close to 450 times.
"He got every carry for two years when everybody around here that we play knew he was getting it," Hoover athletic director Andy Urban said. "And he got the yardage. So if it was third-and-4, everybody knew he was getting it, and he got four yards. If it was fourth-and-1, everybody knew he was getting it, and he got two yards.
"That's the thing about him. He's got a nose for the down marker, a nose for the end zone. As much as you can try to say you teach it, it's tough to teach that."
Shaw is one of two tailbacks in Wisconsin's recruiting class, along with Jordan Stevenson (Dallas, Texas). Davon Crookshank (Missouri City, Texas) would have been the third tailback, but he has chosen not to sign with the Badgers. Shaw is listed as a three-star running back and the No. 14 player in Alabama, according to 247Sports.
Alabama is far from a pipeline for Wisconsin, but Shaw said his relationship with Badgers running backs coach Thomas Brown -- one of two assistants to remain on staff after head coach Gary Andersen's departure -- played a big role in him remaining with UW after he initially committed in September. Shaw reaffirmed his commitment via Twitter on Jan. 24 and picked Wisconsin over Vanderbilt.
"We're really close," Shaw said of Brown. "He's the guy that recruited me even when the coaching staff left. He's just a really cool guy and a great coach. He knows his stuff. I'm blessed to have an opportunity to be coached by him next year."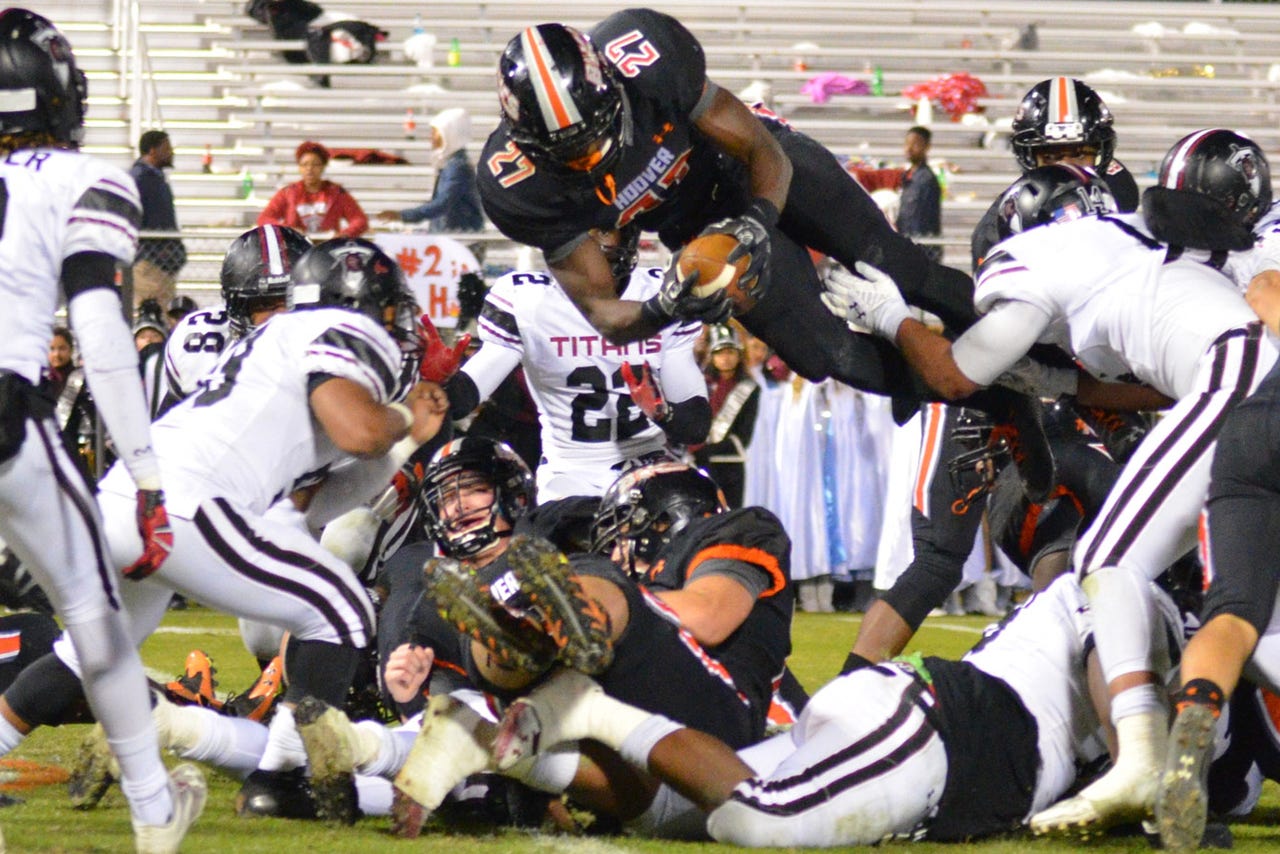 Bradrick Shaw didn't fumble once during his junior and senior seasons despite carrying the ball nearly 450 times.
Another reason both Shaw and Kervin were so enamored of Wisconsin was the program's long tradition of producing talented running backs. Shaw said he watched Badgers running back Melvin Gordon, a Heisman Trophy finalist last year, "week in and week out."
"He has over 200 yards every game mostly," Shaw said. "I just watched him do his thing this year, run hard, run physical, just play football. He's a great football player. I really look up to him. Hopefully I can make my game improve as much as he did over his three years in Wisconsin. I really enjoyed watching him."
Added Kervin: "The history of Wisconsin football speaks for itself. I said probably three or four years ago that I knew I would be at the pinnacle as a running backs coach when I got one of my running backs to go to Wisconsin. That's how much respect I have for that program and the running backs they put out and the way they play. I knew if one of my running backs could go play there, he'd be a pretty bad dude."
Hoover's program has been incredibly successful over the years -- it was featured on the MTV show "Two-A-Days" in 2006 and 2007 -- and has won nine state championships since 2000. During Shaw's four seasons there, the Buccaneers went 56-5, winning state championships the last three years. In the state title game in December, Shaw carried 19 times for 101 yards with two touchdowns.
Shaw believes his time at Hoover, which operates in many ways like a college program and has roughly 170 kids out for football each year, will be beneficial when he arrives at Wisconsin.
"It really helped me," Shaw said. "I'm more experienced with winning and stuff. We don't lose too often. I'll come in with winning experience and hard work. I know what it takes to be great, and I know what it takes to actually win."
Follow Jesse Temple on Twitter
---