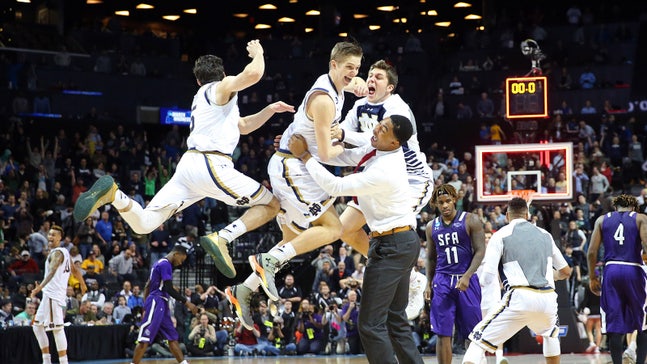 ACC lands record six teams in Sweet Sixteen
Published
Mar. 20, 2016 8:05 p.m. EDT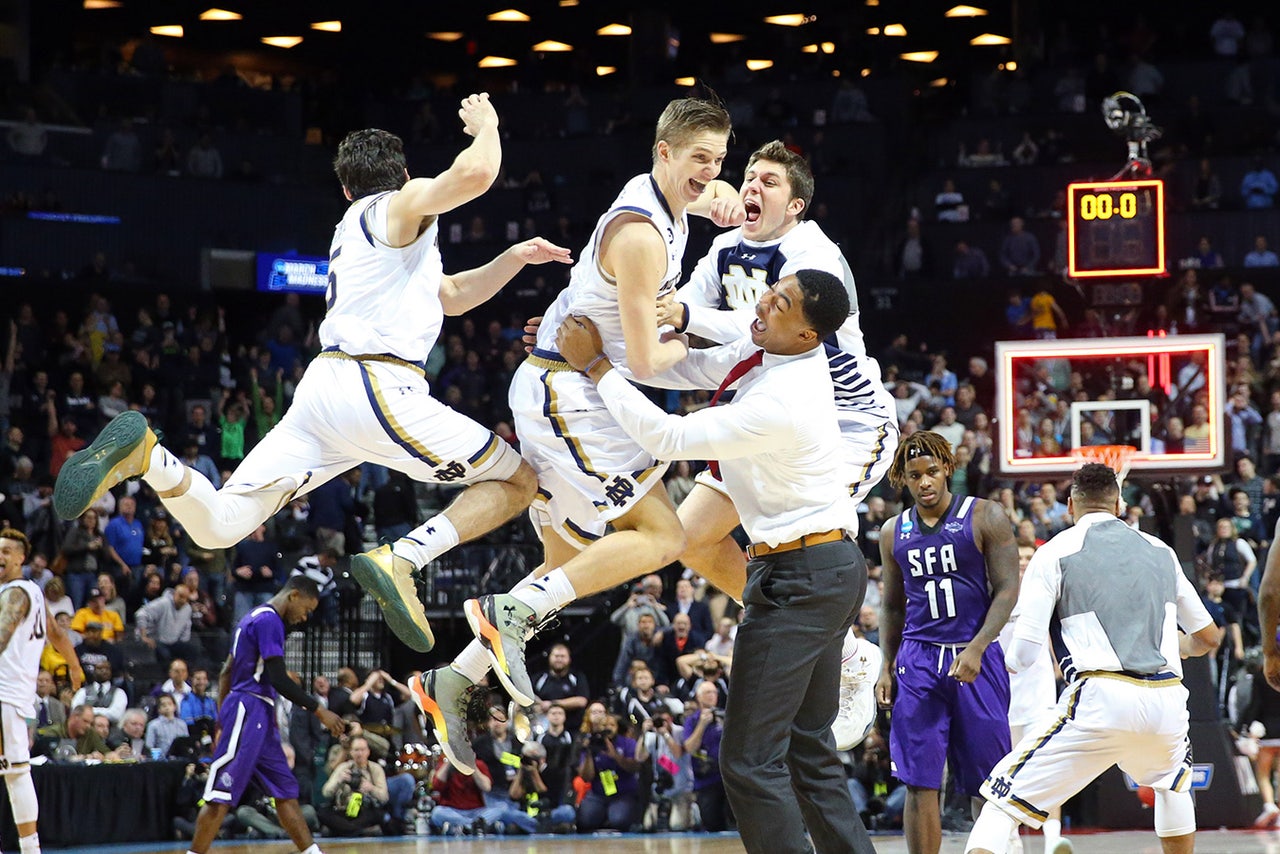 The ACC sits on top of the college basketball world.
As other major conferences like the Big 12 and Pac-12 suffered multiple upsets during the first weekend of the NCAA tournament, the Atlantic Coast Conference lost just one of its seven teams, 10-seed Pittsburgh, as it sends a record six teams to the Sweet Sixteen.
On Sunday, Notre Dame and Syracuse secured their spot in the regional semifinals alongside North Carolina, Duke, Miami and Virginia. No. 10-seed Syracuse dominated its second straight opponent, Middle Tennessee State, while the sixth-seeded Fighting Irish needed a last-second tip-in to knock off Cinderella hopeful Stephen F. Austin.
"I think now this league is, with the year this year, it's playing out to be the best league," Notre Dame coach Mike Brey said. "Remember, I came from that league called the Big East when we were by far the best league and had this kind of depth and number of NCAA tournament-caliber teams.
" ... Six from one league in the Sweet 16? It's unbelievable and further validates how hard our league was."
The previous record of five was matched by the ACC just last season, tying it with the 2009 Big East.
The ACC matched the Big Ten, Big 12 and Pac-12 entering the tourney with seven overall bids, but things have clearly gone better for the East Coast schools thus far. There's now a possibility of two All-ACC Elite Eight games (East and Midwest regionals) and, with at least one conference team alive in each region, there's still a possibility — however farfetched — of an All-ACC Final Four.
"I think that the tournament is a good measuring stick," Syracuse coach Jim Boeheim said. "It's not everything. But it certainly is something you can look at as to just how good — I think last year going into the tournament last year we weren't, nobody was talking about our conference. And Duke won and we had the same kind of level — not unlike this one — but a high level of success in the tournament both years. So that has to mean something."
---