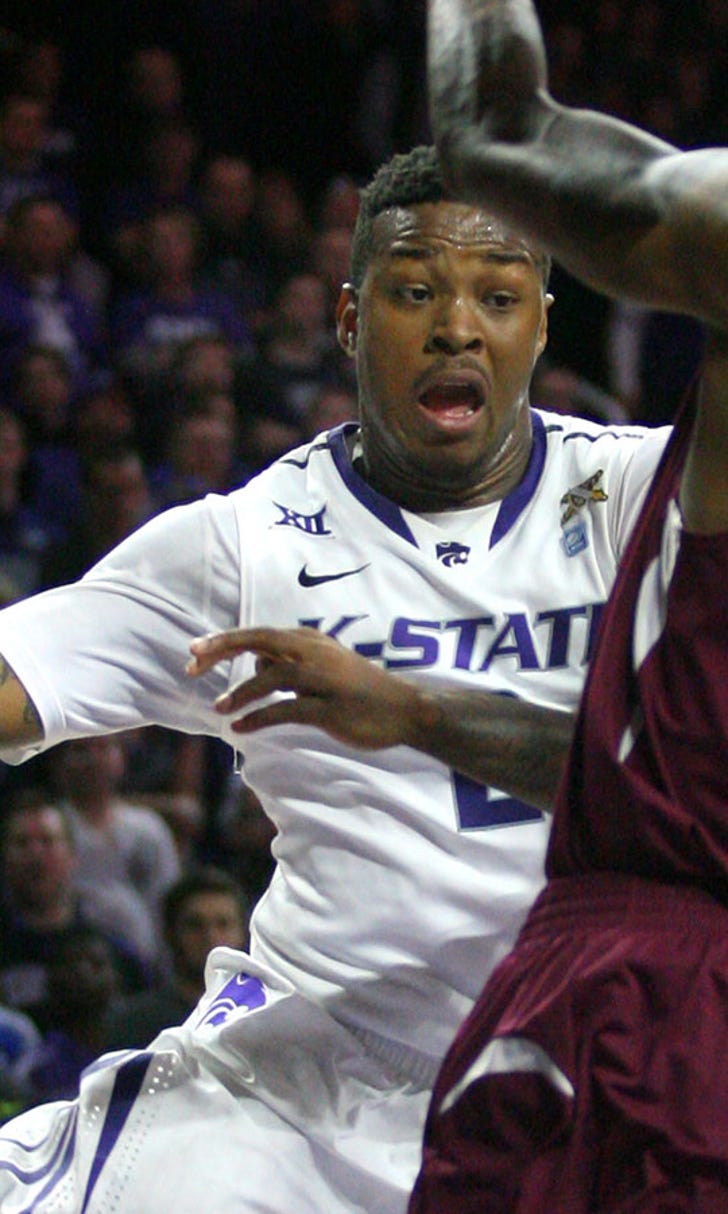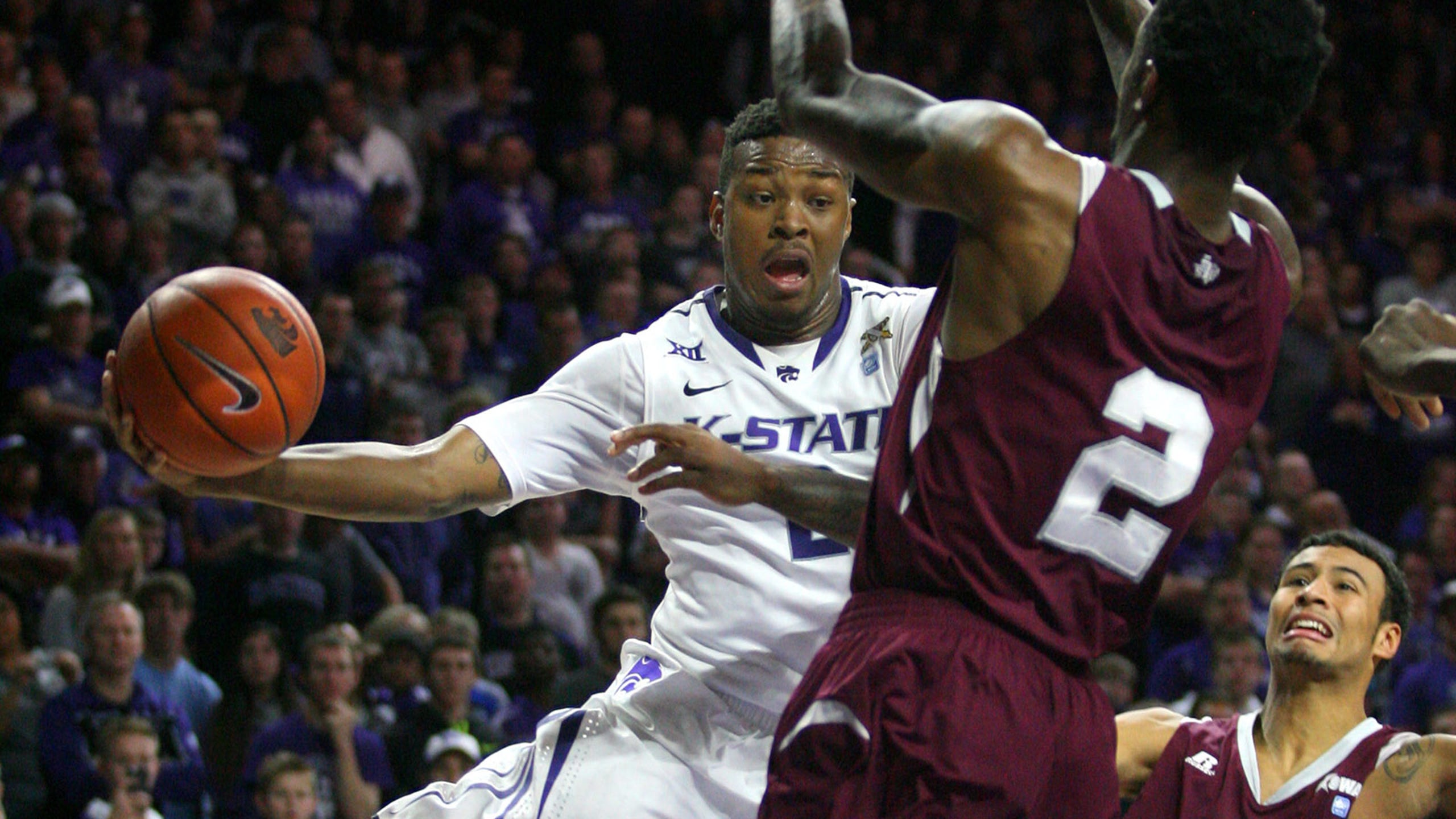 AAU coach says Foster's K-State spat will blow over -- though it might just blow up
BY foxsports • January 5, 2015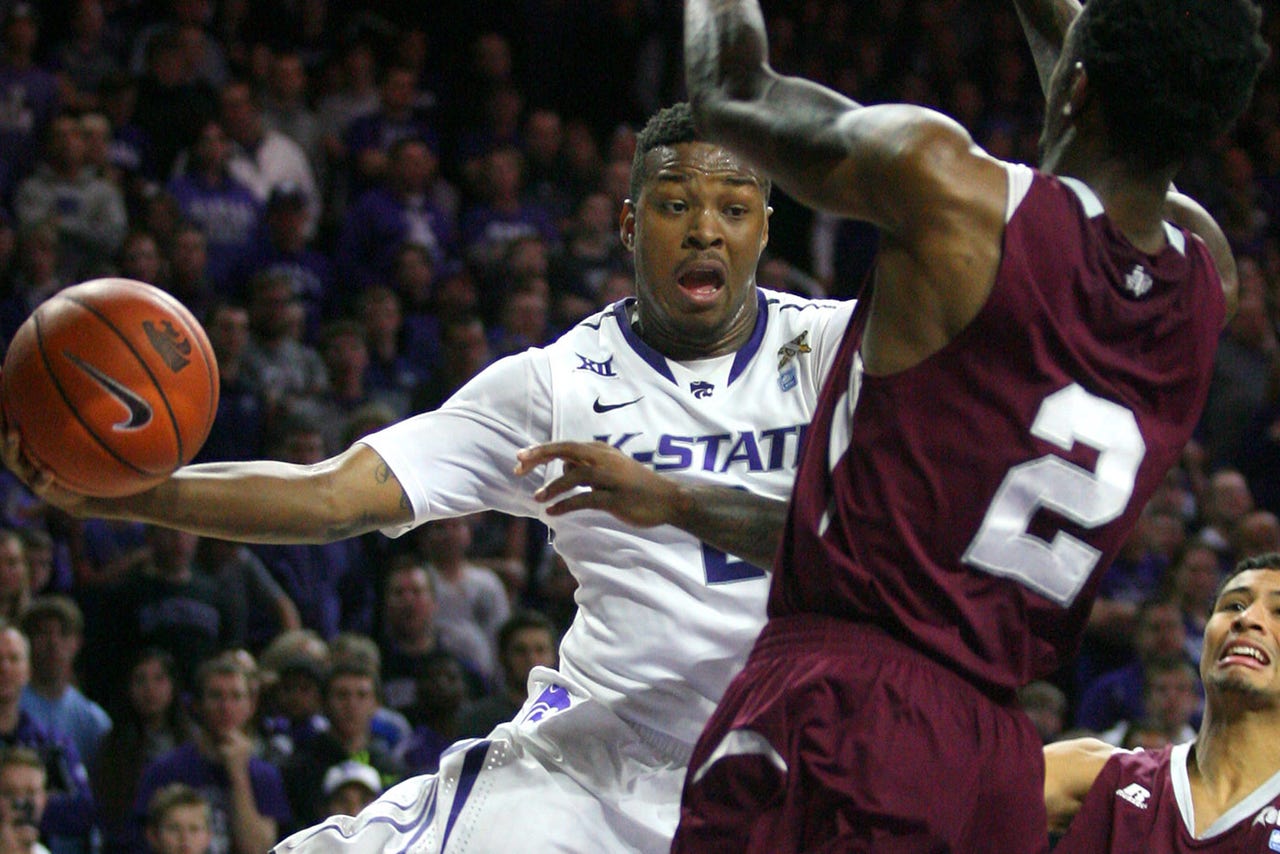 KANSAS CITY, Mo. -- Gerald Booker has seen that long, forlorn look on Marcus Foster's face before.
Summer 2012. Adidas Indy Invitational tournament.
"Him and I had a little run-in," Booker, who coached Kansas State's star sophomore guard with the AAU Dallas Mustangs, told FOXSportsKansasCity.com on Monday. "It was nothing serious that he did or anything. I had to sit him down a game. Next game, he went off.
"He just wants to play basketball. And every now and then he has to be reminded to go a little bit harder. I don't think it's anything."
Kansas State fans sure hope that to be the case. And yet the smoke, even two days after Foster was benched during a 61-47 loss at Oklahoma State, still hasn't lifted from the Wildcat men's basketball program.
For the first time since the Jamar Samuels Saga and the departure of coach Frank Martin that followed in March 2012, there's a sense of a real, genuine crisis among K-State hoops fans -- one teetering toward panic in some circles. The 'Cats (7-7, 0-1 Big 12, No. 111 KenPom.com), a consensus selection to finish in the Big 12's upper division and projected to be a bubble NCAA Tournament team, at worst, are in the throes of a three-game losing skid. Wednesday night's home date with Texas Christian (13-1, 0-1, No. 48 KenPom.com), one of the more humdrum dates on the league slate before the season, now feels a lot like a must-win tilt at Bramlage Coliseum, a place the 'Cats haven't tasted victory since Dec. 14 (73-53 over Savannah State).
"Sometimes," K-State coach Bruce Weber said today during the Big 12's weekly coaches conference call, "you need to go through some tough times to bring guys together."
Which begs the question, again: If it's all hands on deck, is Foster among the hands?
The 6-foot-2 combo guard, who went into conference play averaging a team-best 14.0 points per contest, appeared flustered during a 50-46 home loss at Georgia on New Year's Eve and didn't start at Stillwater on Saturday.
Over his last two contests, the Texas native has played a total of 38 minutes, shot one-for-nine from the floor, zero-for-five from beyond the arc, and scored just two points.
And if Weber was trying to send Foster a message at Oklahoma State, it didn't appear to be well received.
National television cameras showed a player who came off as distant, detached and borderline sulky on the K-State bench, a player who, at one point, looked as if he had to be prodded to get involved on the sideline during a team huddle.
"Every now and then, coaches do things," Booker said, "just to see what players are made of."
Weber declined to address specifics regarding Foster during the conference call, deferring to team morale as a whole.
"With all of our players, all we ask is come every day, battle and play their butts off," Weber said. "If you make shots, you make shots. If you don't make shots, you still can do other things. We need consistency from everybody. If your good players play well, it makes me a better coach and makes us a better team."
As of early Monday afternoon, Foster has yet to address his side of the story to the media, save for a somewhat cryptic Twitter post on Saturday:
Another source with ties to Foster told FOXSportsKansasCity.com that he spoke to the Wildcat guard after the Oklahoma State loss and affirmed that while he wasn't pleased, he wasn't talking about leaving the program.
"I'm pretty sure it's going to blow (over)," Booker said. "He's a great kid, he loves K-State, he committed to K-State. Coaches and players have spats all the time.
"It could be a ploy on the coach's (part). Don't be surprised if, next game, Marcus comes out and goes for 35 or 40."
Wildcat fans would take that in two heartbeats. Hell, the way things have been going lately, they might very well need it.
You can follow Sean Keeler on Twitter at @SeanKeeler or email him at seanmkeeler@gmail.com.
---