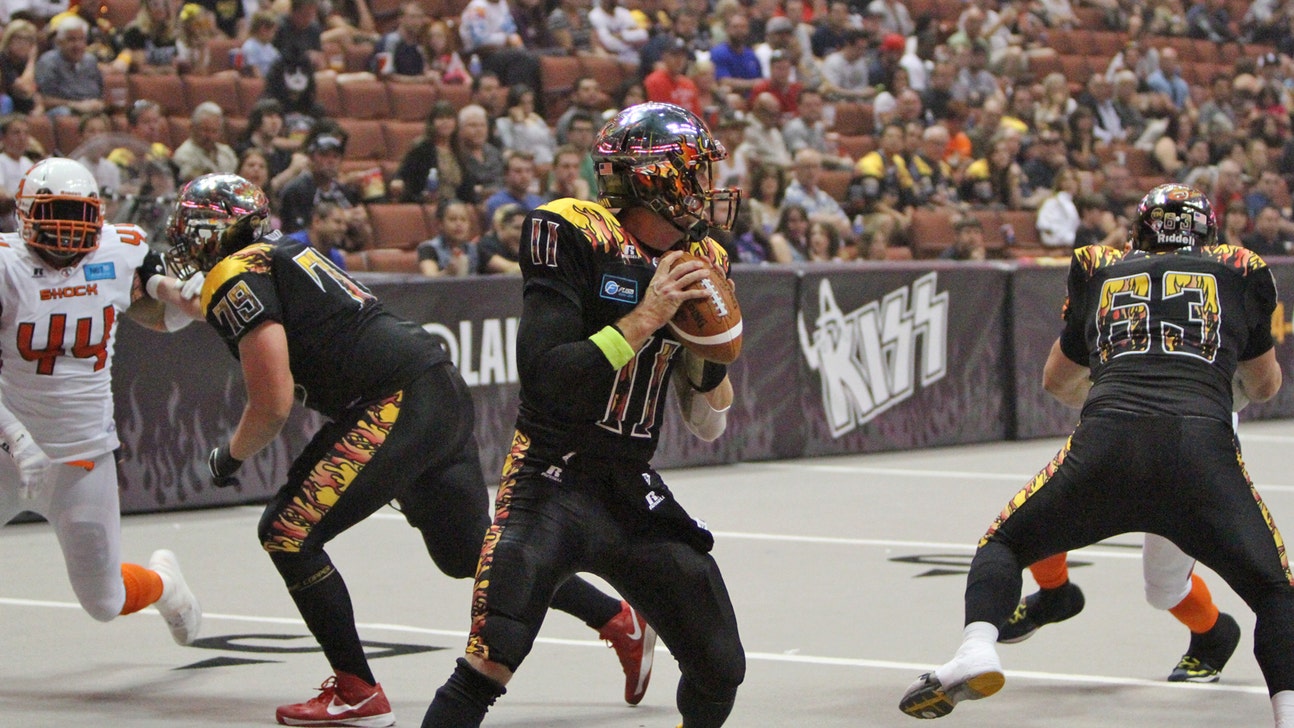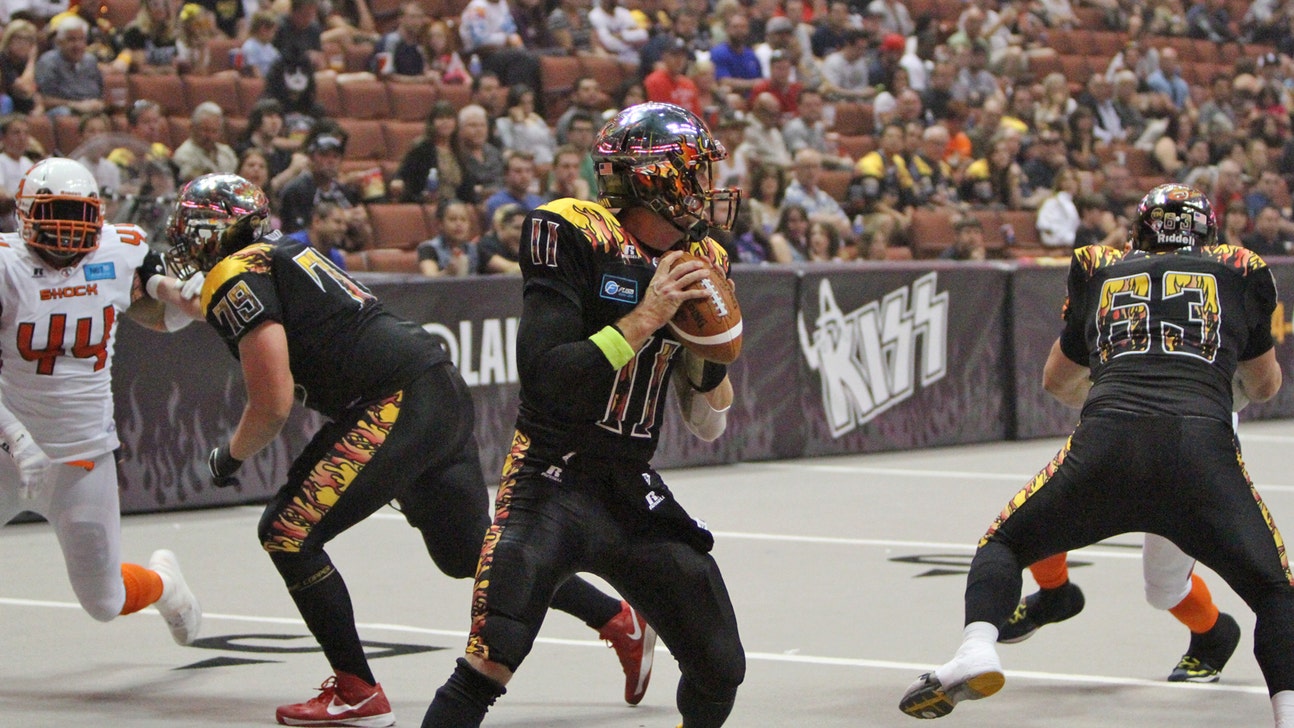 Aaron Garcia looks to turn LA KISS season around
Published
May. 15, 2014 5:49 p.m. ET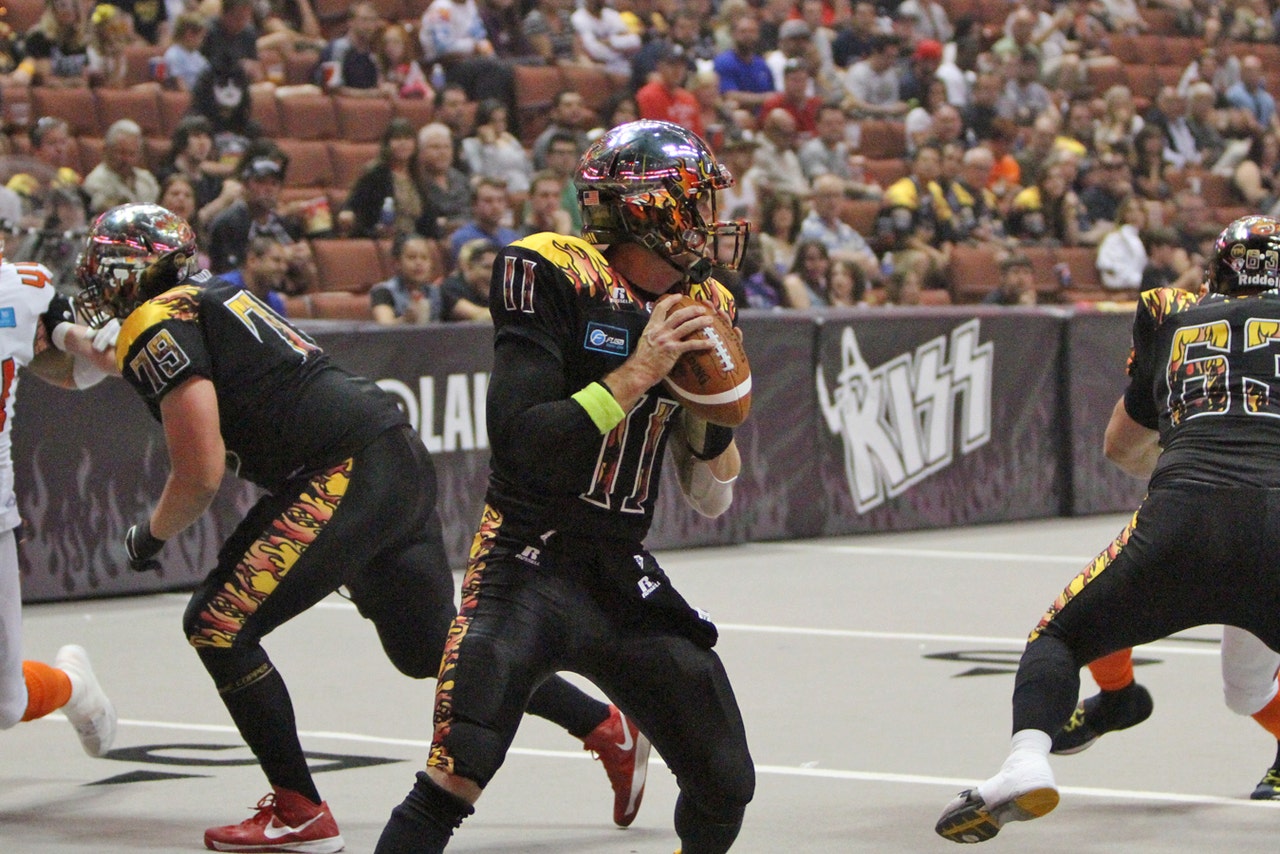 Riding a five-game losing streak and plummeting in the standings, the KISS were in desperate need of a change.
The offense, in particular, was last in scoring and total offense. In a league that thrives on high scoring and non-stop action, KISS was inconsistent and inefficient.
"Unfortunately, blame falls on the quarterback when the offense isn't going well," said KISS head coach Bob McMillen. "We felt we had to make a decision to maybe make a change and we had the opportunity to get maybe the greatest quarterback to ever play this game."
Enter Aaron Garcia, the 19-year journeyman from Sacramento, owner of every major AFL career passing record.
On Monday, KISS (2-6) acquired Garcia from the Jacksonville Sharks in a three-team trade in exchange for quarterback J.J. Raterink, a No. 3 claim spot and future considerations.  The Sharks sent Raterink to the Iowa Barnstormers for defensive tackle James McClinton.
McMillen and Garcia reunite after beginning their AFL careers almost 20 years ago. McMillen, a fullback, and Garcia under center, were both rookies for the Arizona Rattlers.
McMillen was recently inducted into the Hall of Fame and Garcia is well on his way. In 2012, he was named No. 3 on the AFL's list of Top 25 Greatest Players.
Garcia is a three-time First Team All-Arena selection and an ArenaBowl MVP after winning the ArenaBowl 2011.
Just weeks removed from considering leaving the game for good, Garcia now has taken on the task to turn the KISS' season around.
"Probably about three or four weeks ago, I thought I was done with football. I thought I was going to retire," Garcia said. "This opportunity came up and to be able to stay fairly close to home, I can get on a plane and be home in an hour and drive if I have to and be with my kids, that made a big difference, so I was excited."
Even at 2-6, the possibility of making the postseason is not out of reach.
Garcia is no stranger to this situation.
Last season, he was traded midseason to the Orlando Predators, who began the season 0-5. Garcia helped Orlando win seven of the remaining 11 games to lead the Predators to a playoff berth.
In only two days with the KISS, Garcia as brought a sense comfort and security, giving McMillen no reason to panic.
"It sucks to be in a five-game skid, but there are still 10 games left in the season," McMillen said. "We hold our own destiny. We know that we can get better. We're hoping with these moves, we can get better."
We're not panicking right now. Are we frustrated? Yes, but we're not in panic mode," McMillen said.
Garcia has brought his own playbook with him and essentially teaching the offense, while taking snaps under center.
So far, the transition has been smooth.
"Bob brought me in very open to what I do. I've been doing it for 18 years and it's what I feel like I'm good at. 'You can't teach an old dog new tricks' -- it's easier to get these young guys on the same page and it's been successful," Garcia said.
---