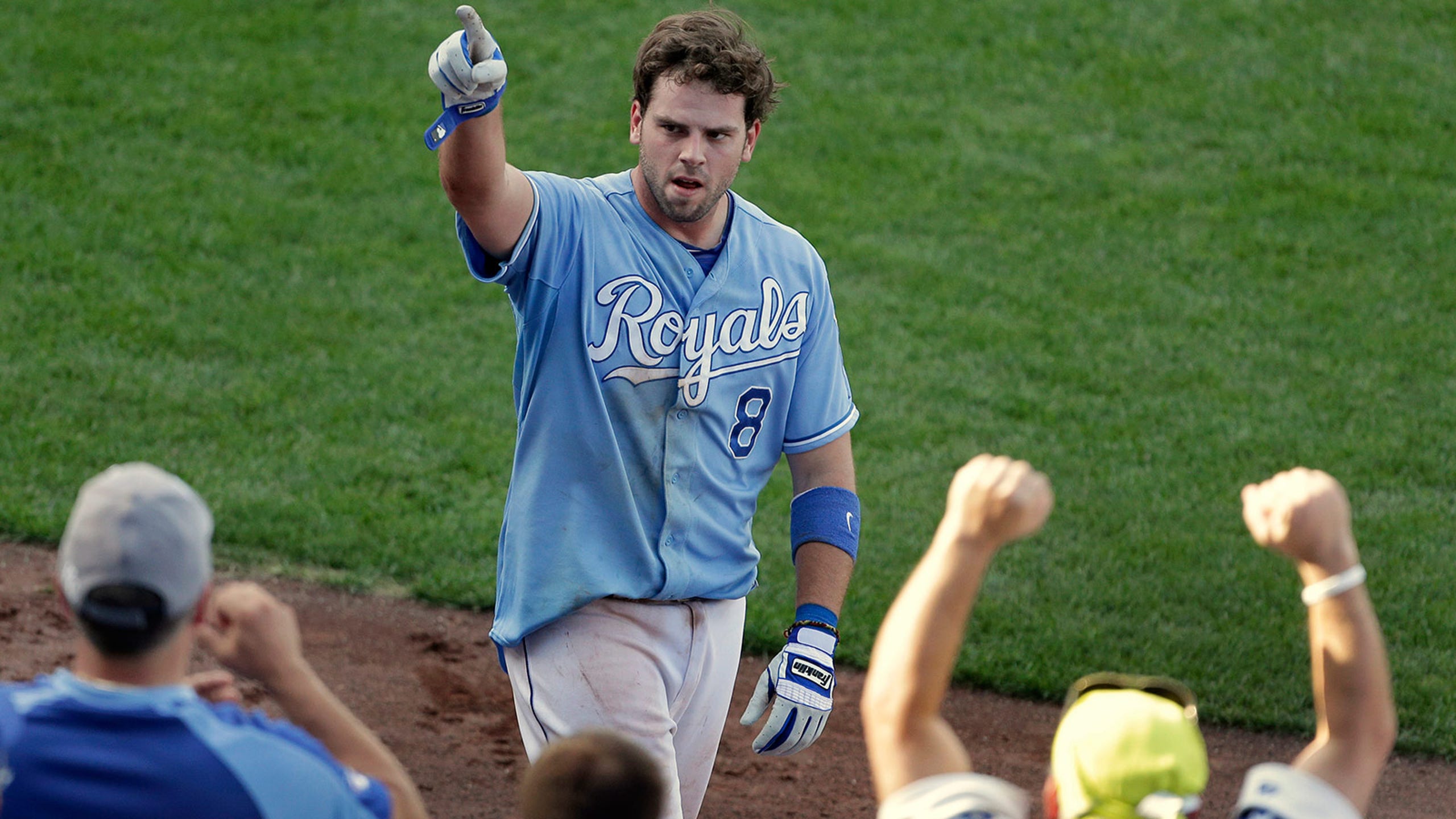 A trimmed-down Moustakas must show discipline at the baseball plate, too
BY foxsports • February 20, 2014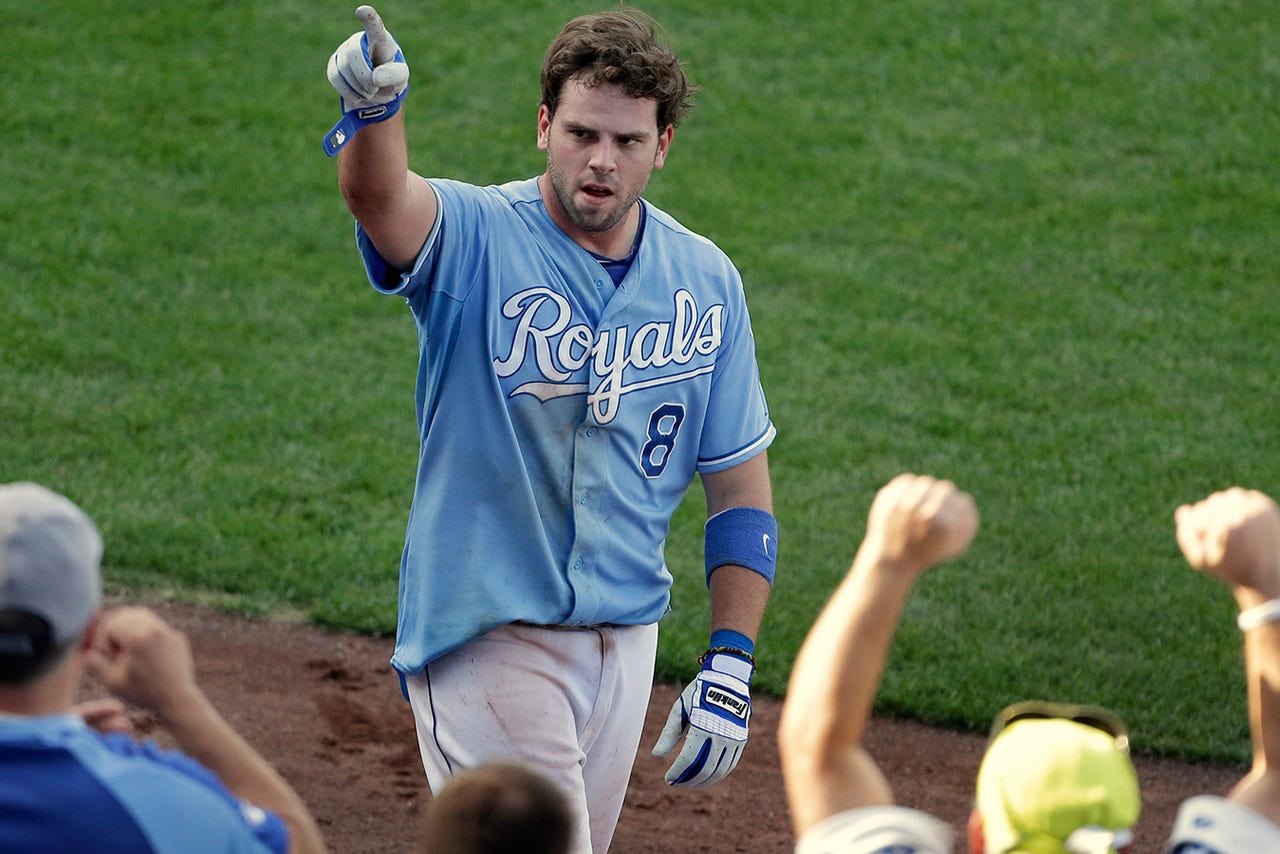 There are two ways that Royals third baseman Mike Moustakas plans to get better in 2014: Be more aggressive away from the field, as in working out harder, and be more patient on the field, as in working the count.
Moustakas already has a head start on the first project. He improved his diet and dropped 10 pounds over the winter and looks noticeably more fit.
"I had to get my mind right and work hard off the field, in the gym, running, and that's all part of the game, too," Moustakas told reporters in Surprise, Ariz. "I sort of had to redefine that aspect for me."
Moustakas also agrees that he needs to redefine his mental approach in the batter's box, too. One of the primary reasons for his dreadful 2013 season (.233 average/.287 on-base percentage) was his lack of discipline.
About one out of every three plate appearances, Moustakas went hacking at the first pitch -- and the consequences weren't pretty. When he committed that early in his plate appearance, Moustakas wound up walking (predictably) just one time in 152 plate appearances, leading to a lowly .232 on-base percentage.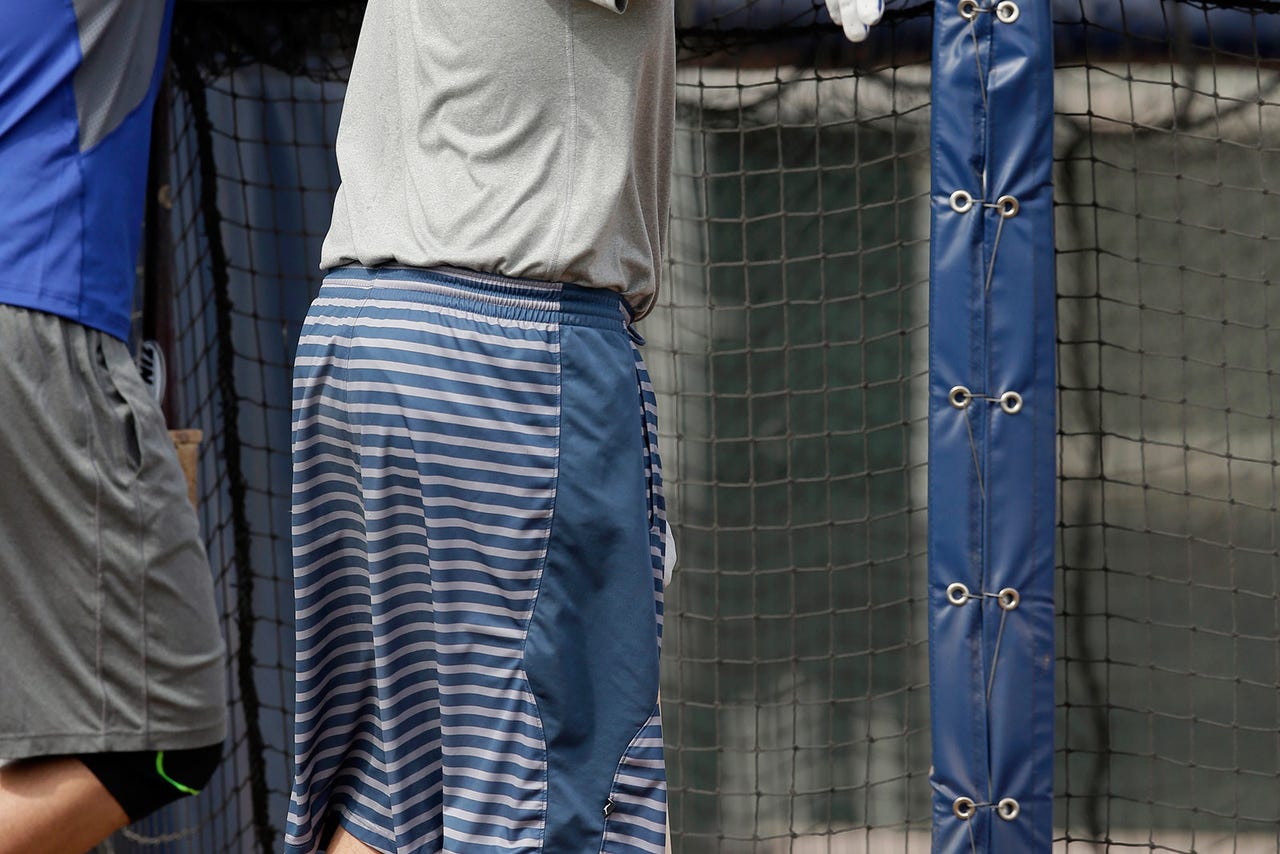 Mike Moustakas prepares to take batting practice at Royals spring camp.
Just by taking the first pitch, Moustakas' on-base percentage shot up to .309, which, of course, seems logical.
Manager Ned Yost is hoping Moustakas will demonstrate more patience this season, leading to more walks.
"Walks come with experience," Yost told reporters in Surprise, Ariz. "A lot of good hitters like Prince Fielder didn't walk much early in their careers. You learn that the more you walk, the better you're going to be because now all of a sudden you're not making outs on pitchers' pitches.
"And that helps everybody's production when you start to get a feel for that."
Moustakas also must drastically improve as a two-strikes hitter. He hit just .183 with a .244 on-base percentage with two strikes on him last season.
"When you get to two strikes, you have to cut down on your swing a little," Yost said. "You have to stay looser but you cut down. You got to try not to do as much. And most of the time when you don't try to do as much, you will do as much."
Moustakas said he worked hard on that very aspect of his game this offseason with hitting coach Pedro Grifol. The two also worked on some mechanical issues that will help him drive the ball to the opposite field, another part of his game that was lacking last season.
"I really got some quality work in with Pedro," Moustakas says. "I took about 300 swings before every game (in winter ball) with Pedro. We worked on different situations, pitch-count situations.
"We worked on driving the ball the other way, and doing damage that way. (During winter ball) if pitchers came in, I was still able to get my hands in and pull it. But that's how I got into a funk last year -- I tried to pull everything. Pedro just told me (pulling every pitch) is not going to work.
"I can drive it (the other way) now. It's not just flares (to left)."
You can follow Jeffrey Flanagan on Twitter at @jflanagankc or email at jeffreyflanagan6@gmail.com.
---