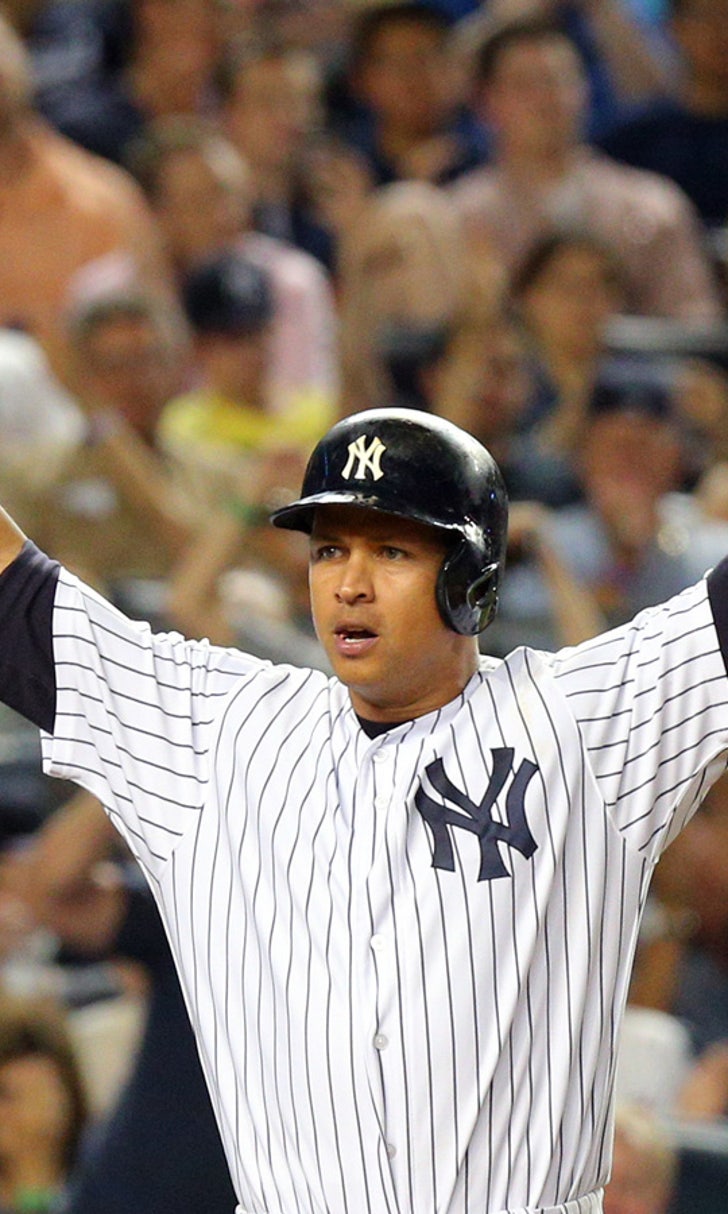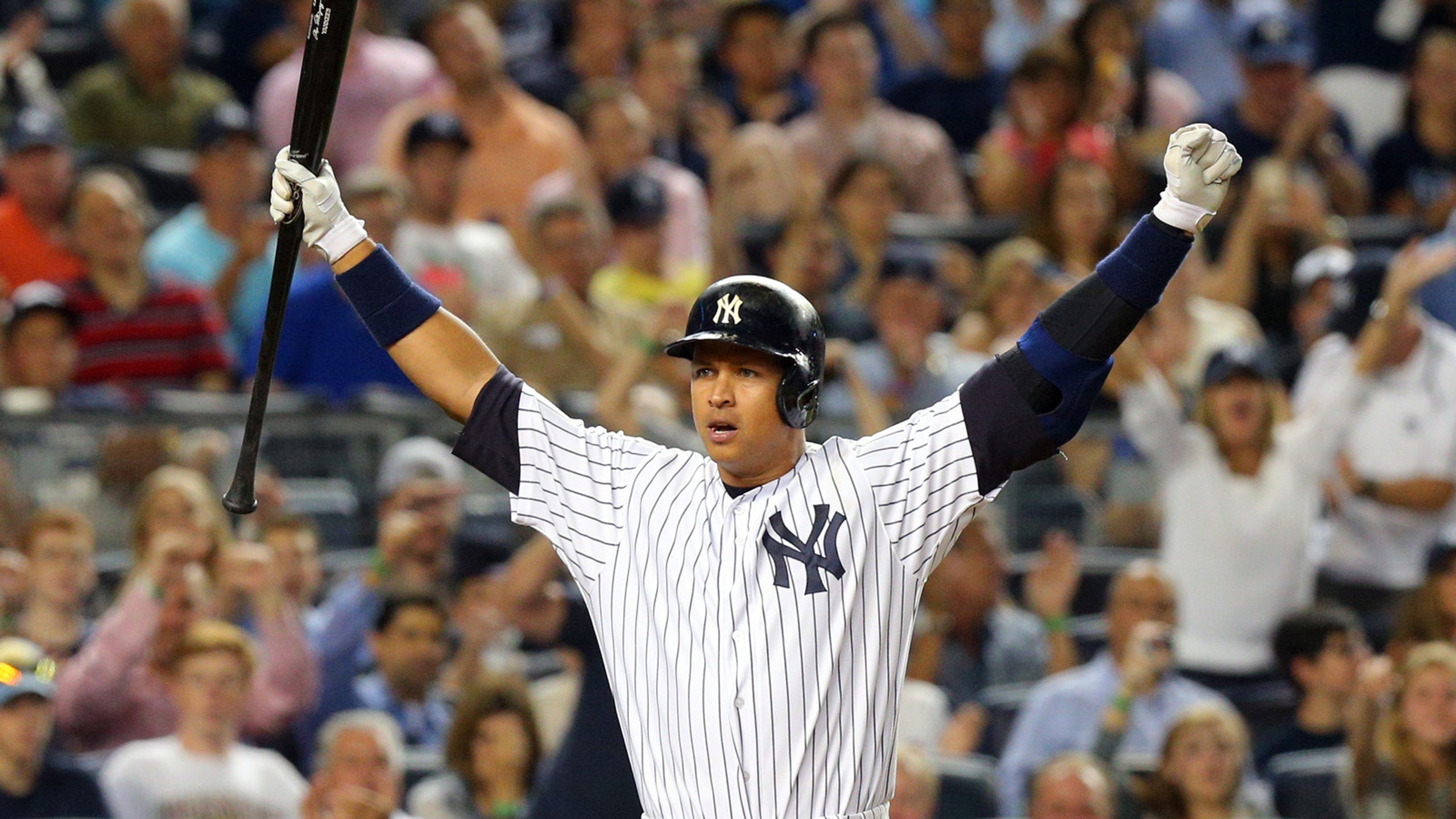 A-Rod homers off Verlander for 3,000th hit, Yankees win 7-2
BY foxsports • June 19, 2015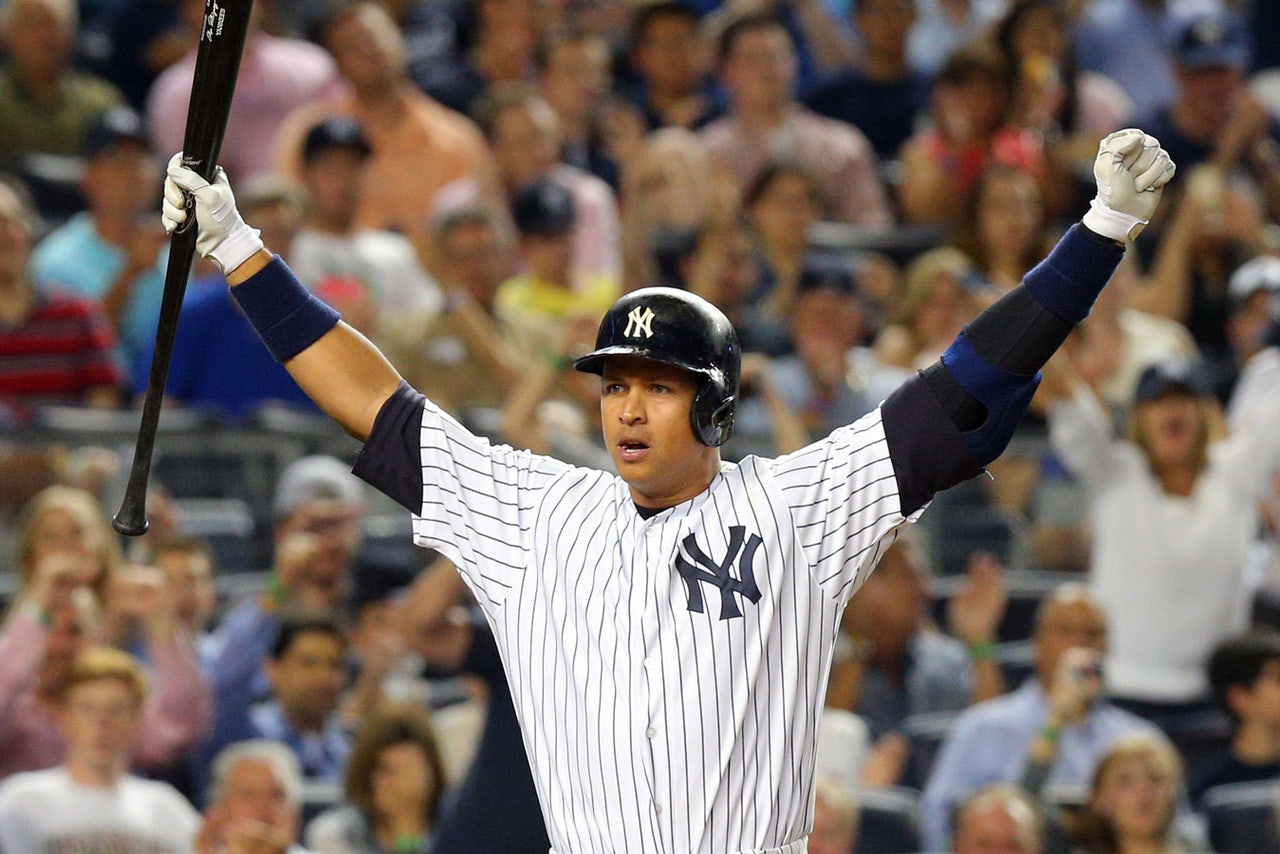 In the long run, Justin Verlander and Victor Martinez might be able to take some positives out of Friday night.
For the rest of the Tigers, though, it was another ugly night.
Verlander allowed six runs, including three homers, and didn't get much help from the offense or the bullpen in a 7-2 defeat.
The first homer Verlander allowed will be shown for decades, as it marked Alex Rodriguez's 3,000th hit.
"I thought I could sneak a fastball by him, because he's not usually swinging at the first pitch, but I guess I should have realized that he was going to want to get No. 3,000 out of the way in a hurry," Verlander said. "I didn't miss that pitch by much, but he's got 670-some homers and he killed it."
Verlander wasn't as sanguine about the homers he allowed to Didi Gregorius and Brett Gardner, although both were aided by the short fences at Yankee Stadium.
"I think rusty is a good word to use," said Verlander, who threw 117 pitches in his second start of the season. "There are points that I just can't execute what I need, and those two pitches were examples. I was trying to throw a fastball down and away to Gregorius, and I yanked it middle-in.
"Gardner, I hung a curveball. That's rust."
The homers were part of the 10 hits Verlander allowed in 6 2/3 innings, and he only struck out two batters. The one good note was that, unlike last season, where his velocity dropped off sharply after 70-80 pitches, he was still throwing 95 miles per hour on his 114th pitch of the night.
"The numbers don't look good, but I think I pitched better than that," he said. "This is only my second start in the big leagues, and I just need to do more pitching."
Martinez, who singled in his first at-bat since May 19, was also stressing the need for more work.
"I felt pretty good, but this is going to be about repetition," he said. "I have to keep working until I'm helping the team win. That's why I'm here, and we didn't get the job done."
Martinez was able to go from first to third with ease on Yoenis Cespedes' double, looking much better on the basepaths than he had before going on the disabled list.
"I was more comfortable running when I was down in Toledo, so it didn't surprise me that it felt good today," he said.
No one was happier to see Martinez than Brad Ausmus.
"One thing that stuck out for me today is that Victor looked much better swinging the bat from the left side," Ausmus said. "He moved well, but the important thing was that his swing looked like Victor Martinez of 2014. That's going to help us."
---