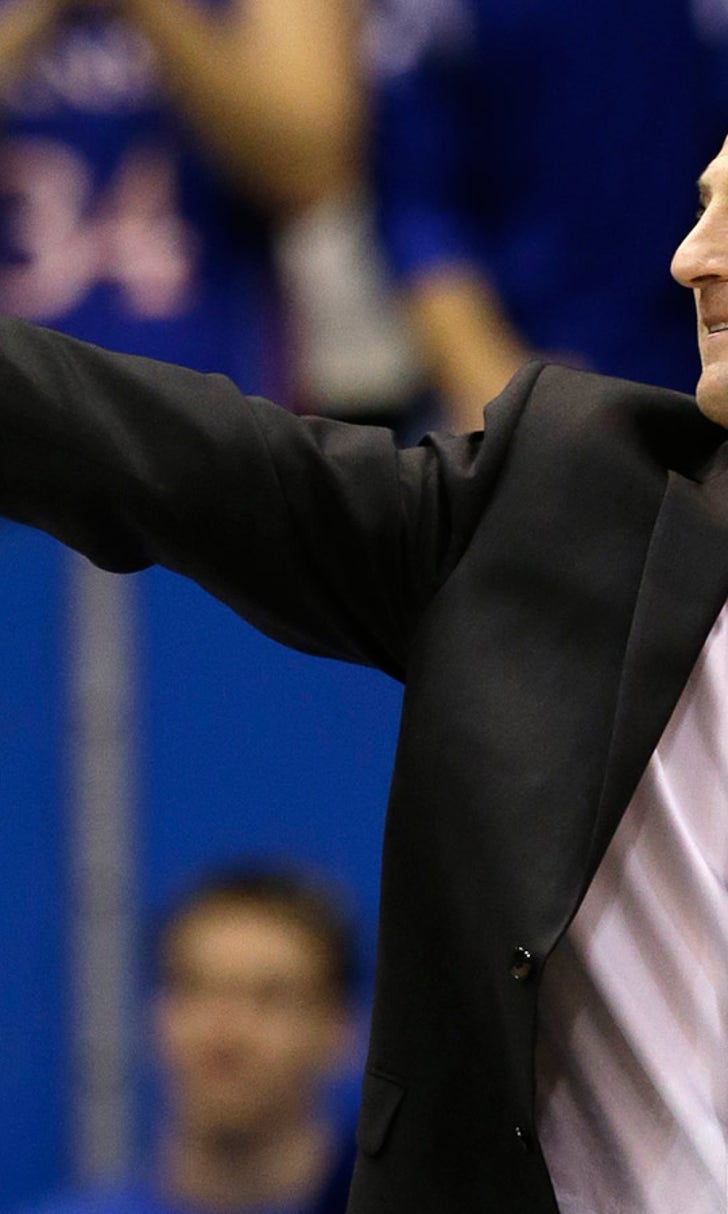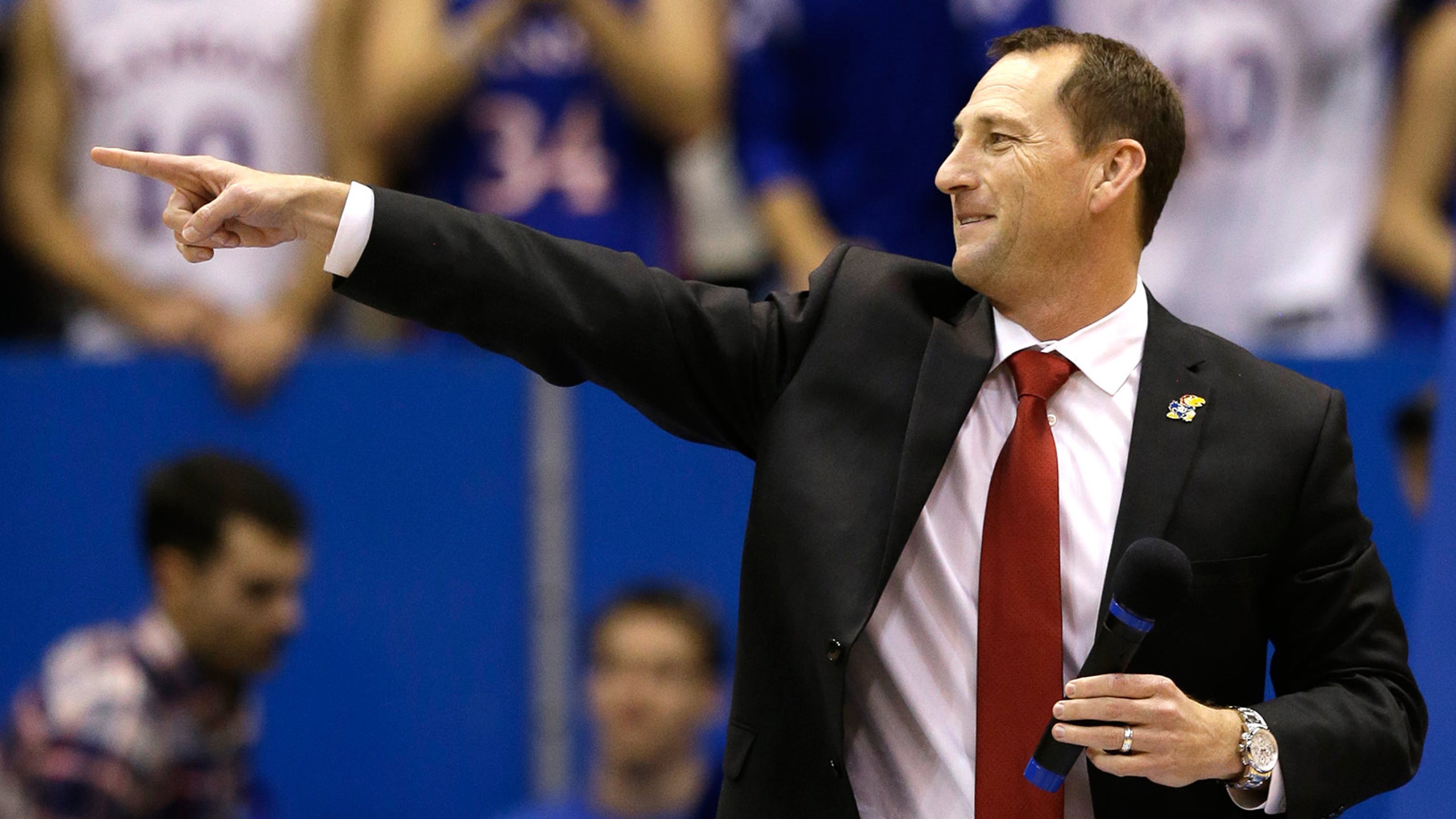 A man with a plan: KU's Beaty hits the recruiting ground running
BY foxsports • December 17, 2014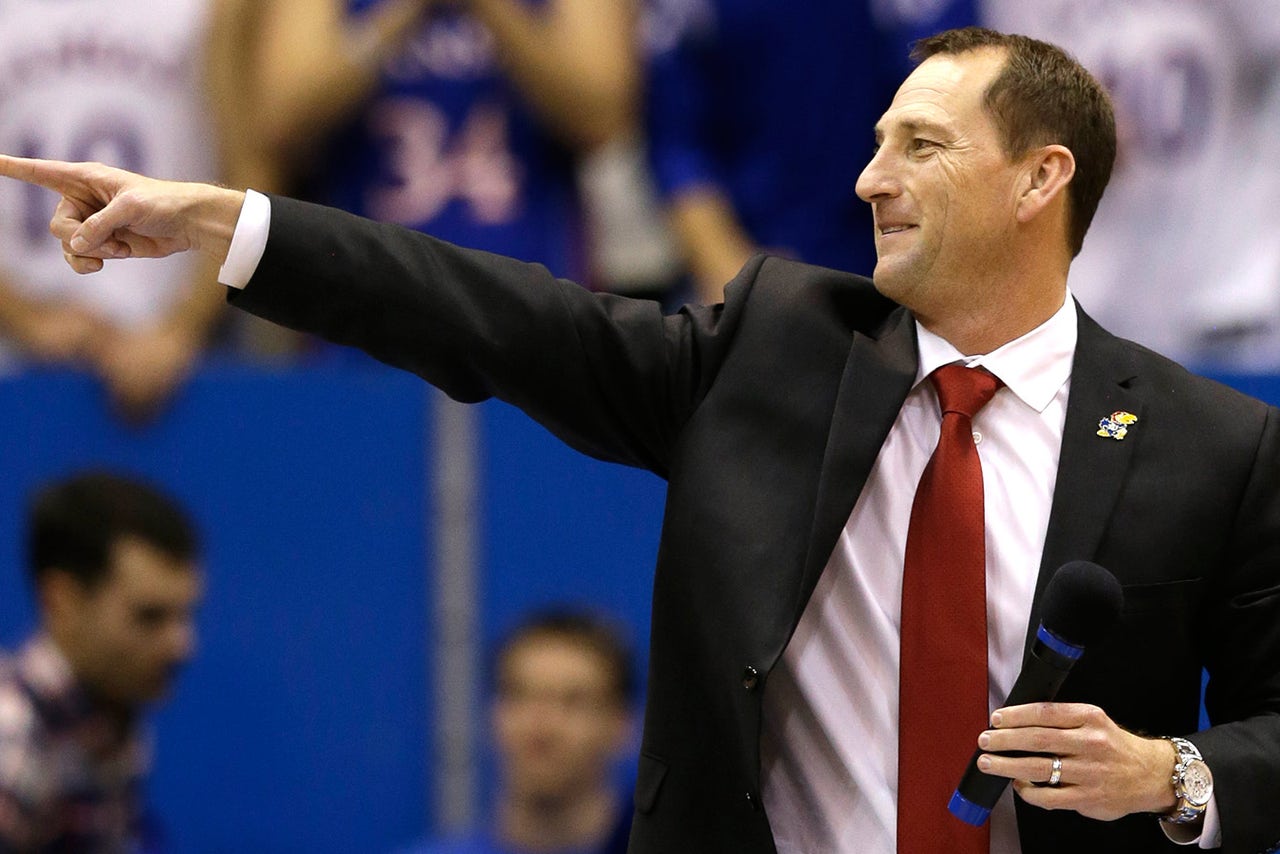 KANSAS CITY, Mo. -- Rome wasn't built in a day, but, then again, Rome didn't have David Beaty fronting the band, either. The new football coach at the University of Kansas wrangled five oral commitments over the weekend -- his first since being formally introduced -- and seven since last Friday, as well as a reported 11 visits.
Man works fast.
Man might have to.
"I'll tell you what I've heard, which kind of amazes me: 'Kansas is a tough place to recruit,'" former Jayhawks quarterback David Jaynes, who was on the advisory committee that helped green-light Beaty, told FOXSportsKansasCity.com. "It's a tough place to recruit when you don't recruit.
"And listen to this: The Charlie Weis staff -- and this is really (aimed) at Charlie Weis, he's the head coach, he's making these things happen -- he would go three weeks at a time without even talking about recruiting. Now that is laughable. When you're talking about college, the big-time programs, they talk about recruiting and work on recruiting every day."
If ex-boss Weis was about the Xs and Os, Beaty's wheelhouse is with the Jimmies and Joes. KU still doesn't have a four-star or five-star slam-dunk in the fold for 2015, according to Scout.com's latest tally, but that's OK, too. Not all three-stars and two-stars are built alike, and the monolith at Kansas State is living, breathing, howling, dominating proof.
The Sunflower State actually has a pretty wonderful football history, collectively, but -- like cousins such as Indiana, Kentucky and North Carolina -- because it's basketball first, and basketball second, these things tend to wind up shoehorned into a hoops context. Big-time college football is not big-time college basketball, and it is the least like basketball when it comes to recruiting and what defines success therein.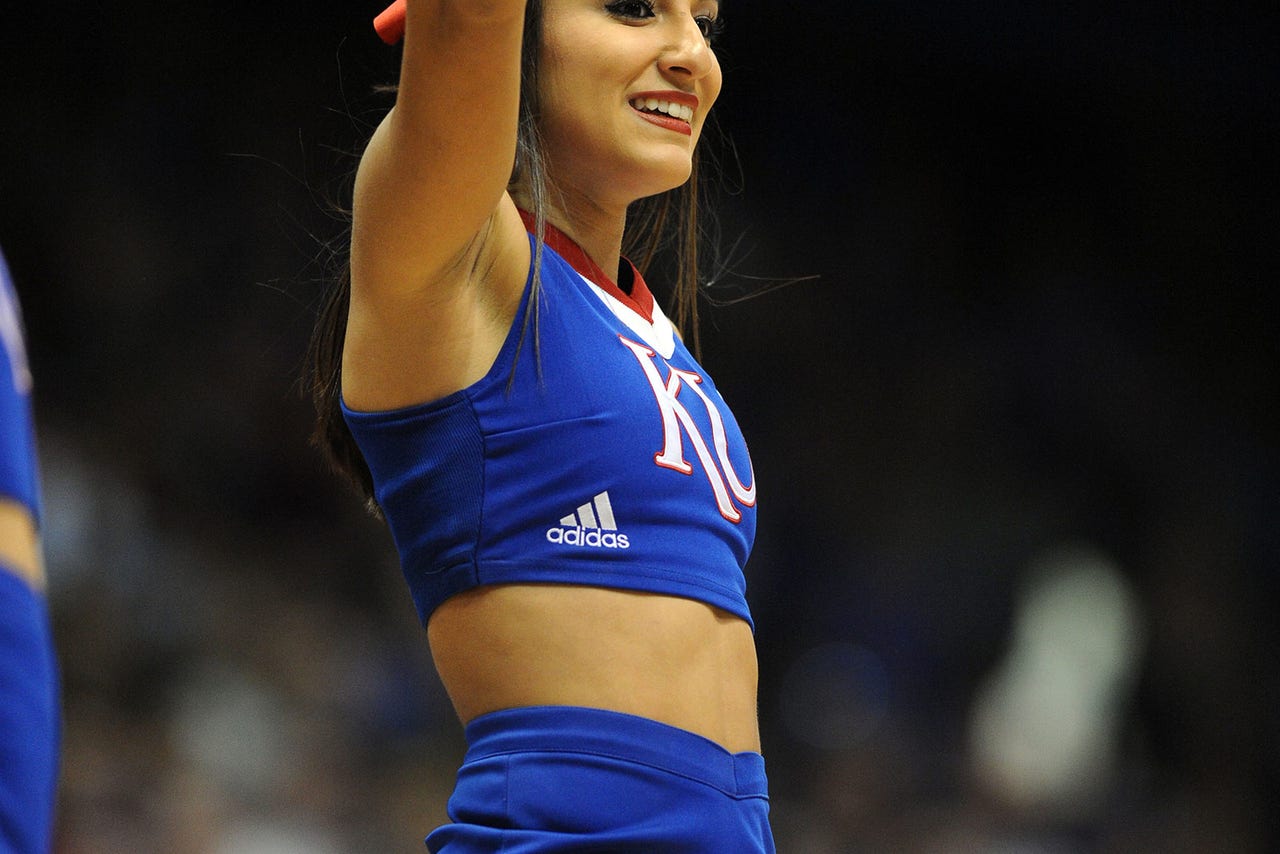 Lookin' good! Check out our gallery of Big 12 cheerleaders.
In hoops, two players can make a good program great, a blah program good, a bad program interesting, and a great program Kentucky.
In football, two players are a drop in the bucket. And that bucket is going to wind up getting kicked around if the quarterback stinks or the offensive line has more holes than Bethpage Black.
It's a numbers game, sometimes a cruel and cutthroat one, where enough pretty goods and want-tos mixed with the right signal-caller can carry a lot of juice, even in a Big 12 where you're the low (or lowest, depending on Paul Rhoads' mood) rung on the ladder.
Scout.com credits the Jayhawks with nine commitments since Dec. 13, and all but two hail from the state of Texas, Beaty's comfort zone -- including new tight end target Chase Harrell, a 6-foot-4 three-star from Huffman Hargrave, ranked 50th nationally at his position.
All these are strong signs, encouraging signs, at least where the foundation is concerned. If they asked us -- and they haven't, we swear -- the next thing we'd do is get very friendly with someone who can get us an audience with the next Andrew Luck or RG III, and have about three Todd Reesings ready as a fallback. If possible, we'd probably also try to buy out the series with Rutgers or Memphis (both a home-and-home in '15 and '16) in favor of a confidence-builder (or two, or, what the heck, three) in the SEMO mold. Yellow? Well, not so much that as pragmatic. We're not trying to impress the College Football Playoff committee yet, kids.
Ol' Roma wasn't built in a day. Mind you, it burned for six. Naturally, those aforementioned Jimmies and Joes have to be developed, coached up; the infrastructure -- facilities, training and support, regimen -- is what separates the KUs from the K-States of the universe when the profiles in other sports have less of a gap you could drive a space shuttle through.
Which is another way of saying the assistants beyond Clint Bowen will be critical here, not just for their personal networks (especially in Texas), but for the teaching/tutoring/game-management sides of the dice -- because where Beaty fits with the latter, as a first-time Power Five head football coach, is anybody's guess.
"I promise you, with David Beaty and his staff coming on, there will be some serious recruiting going on," Jaynes continued. "So I just don't believe it when they say it's 'hard' to recruit at Kansas. I say, 'Yes, it is very hard to recruit. When you don't do it.'"
Charm on the recruiting trail promises you nothing on fourth-and-1 from the Oklahoma State 39. Unless, of course, you've charmed your way into the services of a half-dozen walking bulldozers on the offensive line first.
You can follow Sean Keeler on Twitter at @SeanKeeler or email him at seanmkeeler@gmail.com.
---