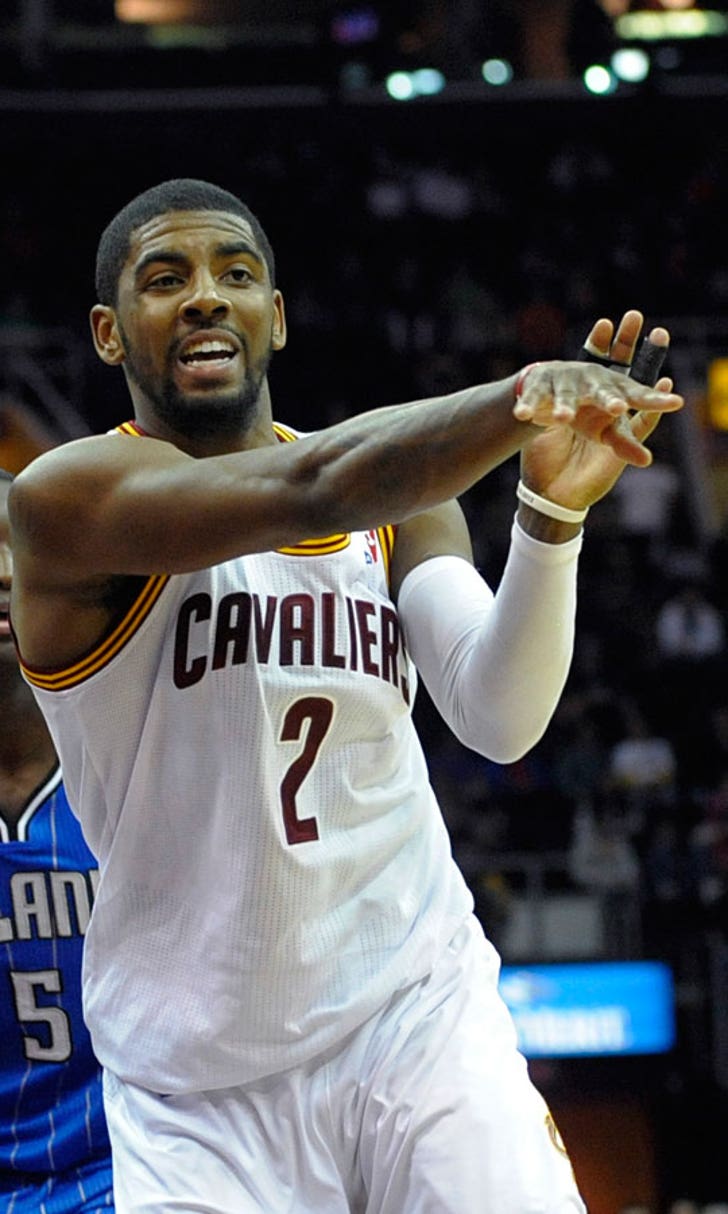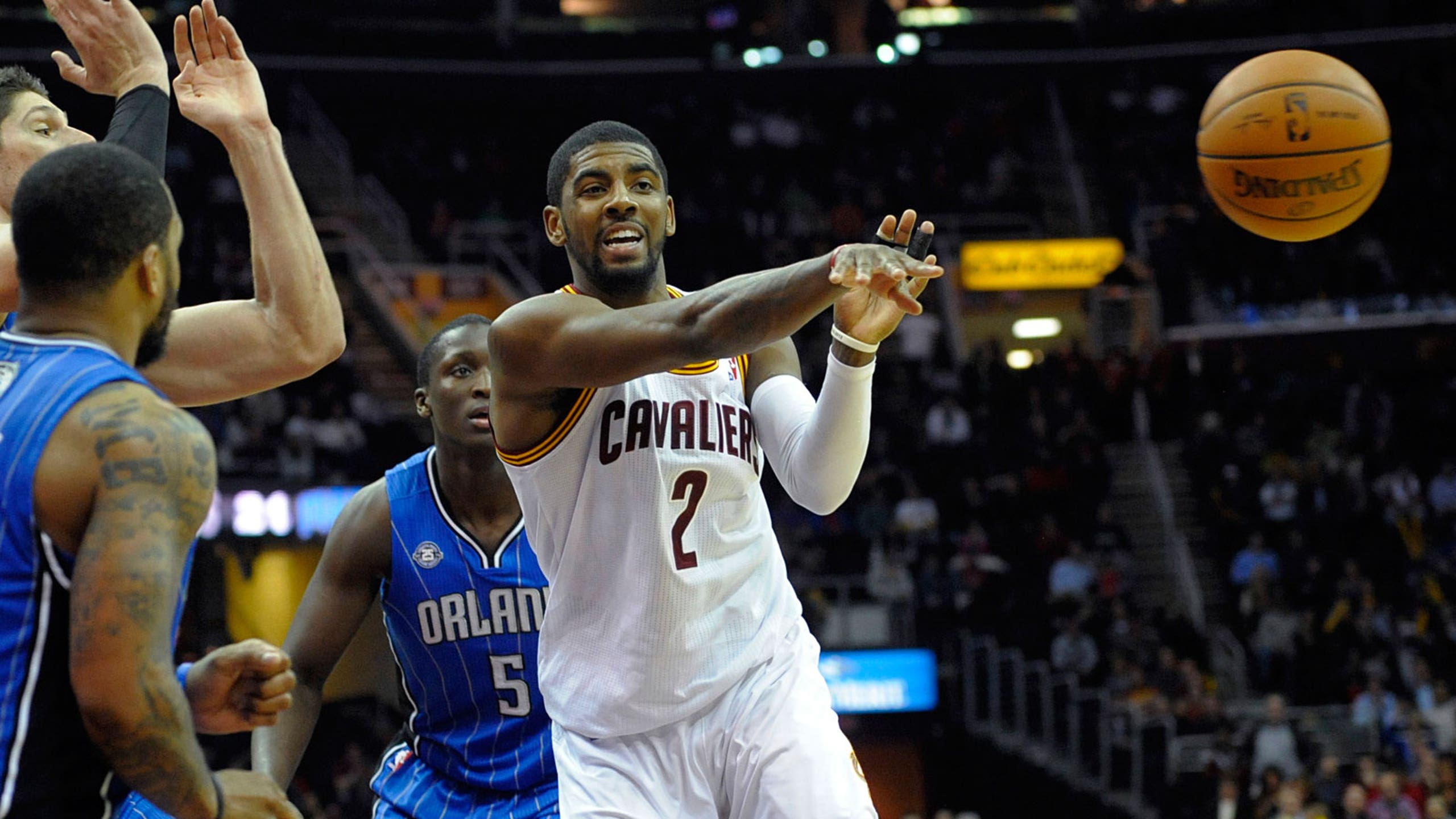 A look at the numbers helps explain Cavs' struggles
BY foxsports • February 26, 2014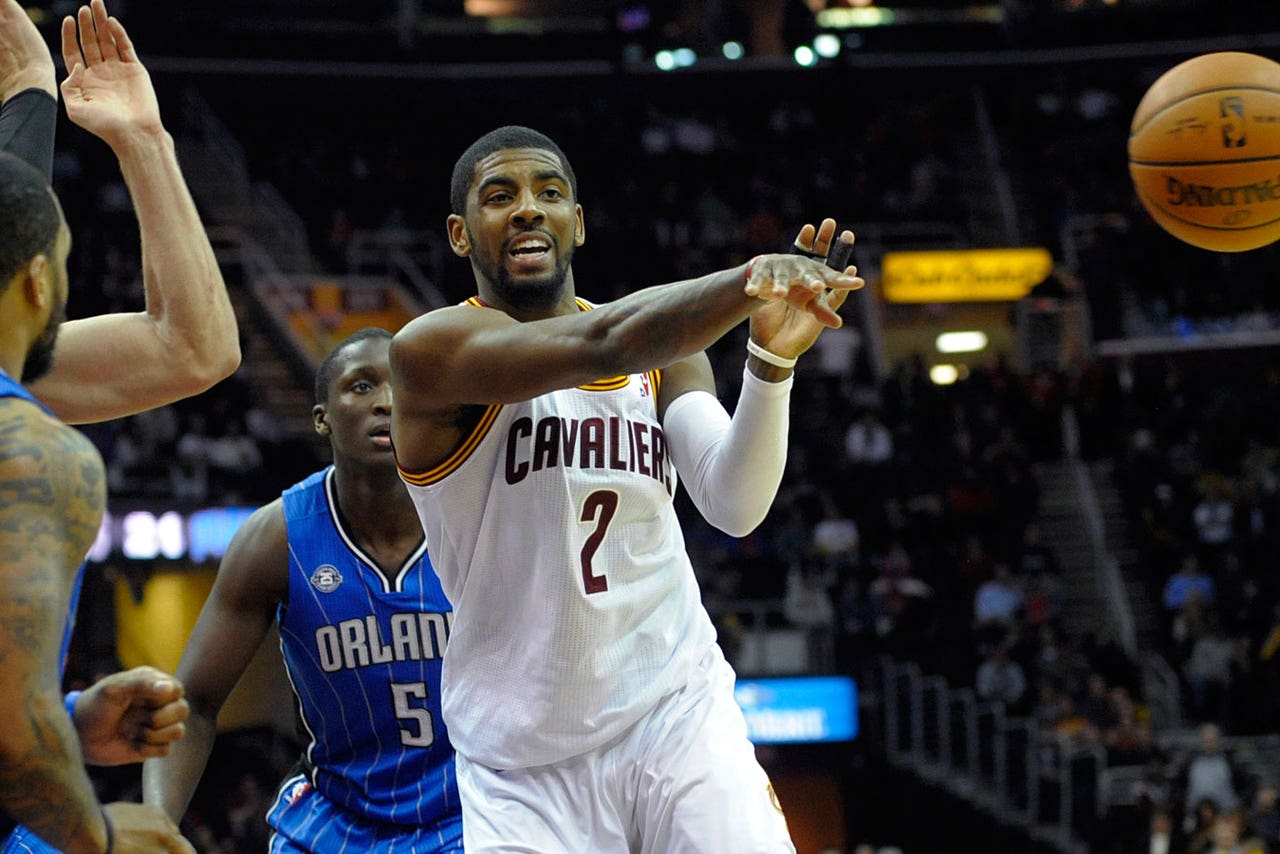 Cleveland Cavaliers (22-36) at Oklahoma City Thunder (43-14)
Venue: Chesapeake Energy Arena, Oklahoma City, Okla.
TV: 8 p.m., FOX Sports Ohio (Cavaliers Live pregame starts at 7:30 p.m.)
Projected Starters
CLEVELAND: C Spencer Hawes; PF Tristan Thompson; SF Luol Deng; SG Jarrett Jack; PG Kyrie Irving.
OKLAHOMA CITY: C Steve Adams; PF Serge Ibaka; SF Kevin Durant; SG Thabo Sefolosha; PG Russell Westbrook.
Pregame Notes:
-- I've been awful tough on the Cavaliers' offense lately. Just to keep myself in check, and to make sure I've been something close to fair (which, believe it or not, is important to me), I asked other experts for their opinion. And by experts I mean people who scout NBA games and teams for a living.
-- Every last one said the same thing: Kyrie Irving and his teammates have to work WAY too hard to get baskets. Nothing is really set up for them. No one gets shots from their so-called "sweet spots." One scout told me the Cavs are far and away the easiest team in the league to defend because they do most of the work for you. Everything is a chore.
-- Raptors guard DeMar DeRozan lit up the Cavs for 33 points Tuesday night. He did it mostly with mid-range jumpers from the left side of the basket. It's clear that is where DeRozan feels most comfortable. That sort of thing doesn't happen by chance. DeRozan gets the ball where he likes it because the coach designs plays for him to do exactly that.
-- Anyone who watches the Mavericks can see the same thing with longtime star Dirk Nowitzki. Everyone in the league has known for years that Nowitzki's favorite spot is either elbow at the free-throw line. Yet despite this knowledge, opponents can't keep Nowitzki from getting the ball there. Why? Because the Mavs make sure it happens. They recognize their players' strengths offensively, and they drill it repeatedly in practice. And it's a huge reason why Nowitzki has always been so content in Dallas, and why he isn't expected to sign anywhere else when he hits free agency this summer.
-- Raptors coach Dwane Casey also said something very telling prior to the win over the Cavs. He said he wants his guys to defend with passion, but he knows if things aren't clicking offensively, it's only "human nature" not to work as hard at the other end. So in that regard, offense is even more important than D. Basically, if you're miserable on offense, you're miserable, period.
-- I've been covering the NBA for a long time, but I don't profess to be an expert in offensive schemes, etc. But usually, I can at least identify a basic set and tell you what a team is trying to do, and from whom and where it prefers to get its shots. With the Cavs, I have no clue. It looks to me like guys are left to their own devices. And it doesn't take a trained eye to tell you that on most nights, the Cavs' offense could best be described as clunky.
-- Luol Deng was averaging 19.0 points on 45 percent shooting in the first 23 games this season with the Bulls. In 22 games with the Cavs, he's at 14.8 points on 40 percent. In the previous nine games, it's 12.7 points at 33 percent. When Deng was first traded to the Cavs in January, he said the offense wasn't hard to learn - that there weren't really any plays yet. In January.
-- Irving is averaging 21.2 points, down a point per game from last season. That's no big deal. But his shooting percentage (42 percent) and 3-point percentage (36 percent) are career-lows. That is a big deal.
-- Jarrett Jack averaged 12.9 points on 45 percent shooting last season with the Warriors. He is at 8.5 points and 39 percent this season.
-- Tristan Thompson is averaging career-highs in points (12.2) and rebounds (9.6), but his field-goal percentage is down from last season (47 percent). Personally, I think Thompson is a better player this year than last.
-- Dion Waiters is actually averaging less points than last season (14.3, compared to 14.7), but his shooting percentage is up (41 percent to 42). Basically, Waiters is the same guy statistically, but again, his shots all seem to come on a freelance basis.
-- One team official summed up the offense this way: It makes guys look bad.
-- So, what does it mean? Well, no one was griping about the offense when the Cavs won six in a row last week. And you can't discount the fact Waiters, Anderson Varejao and C.J. Miles have all missed games during the three-game losing streak. (All three are again out vs. the Thunder, by the way.)
-- But the bottom line is the Cavs' struggles on offense have contributed greatly to their 22-36 record. And that is something I once felt badly about harping on, but with scouts sharing those feelings, I no longer do.
-- The other bottom line is I don't feel good about the Cavs' chances of seeing the postseason based on this information. They never became the defensive team Mike Brown aimed for. That is basically on the players. But as Dwane Casey indicated, I can't help but think their misery on offense has contributed to their overall lack of enthusiasm in other areas.
-- Can't believe I've written this much without mentioning Kevin Durant. If you've ever wondered, he's my favorite player in the Western Conference. He's an absolute joy to watch and a classy guy. Watch how easy it is for him to get shots tonight. Yes, he creates a lot on his own, but he gets the ball in designed spots even more.
Follow on Twitter @SamAmicoFSO
---