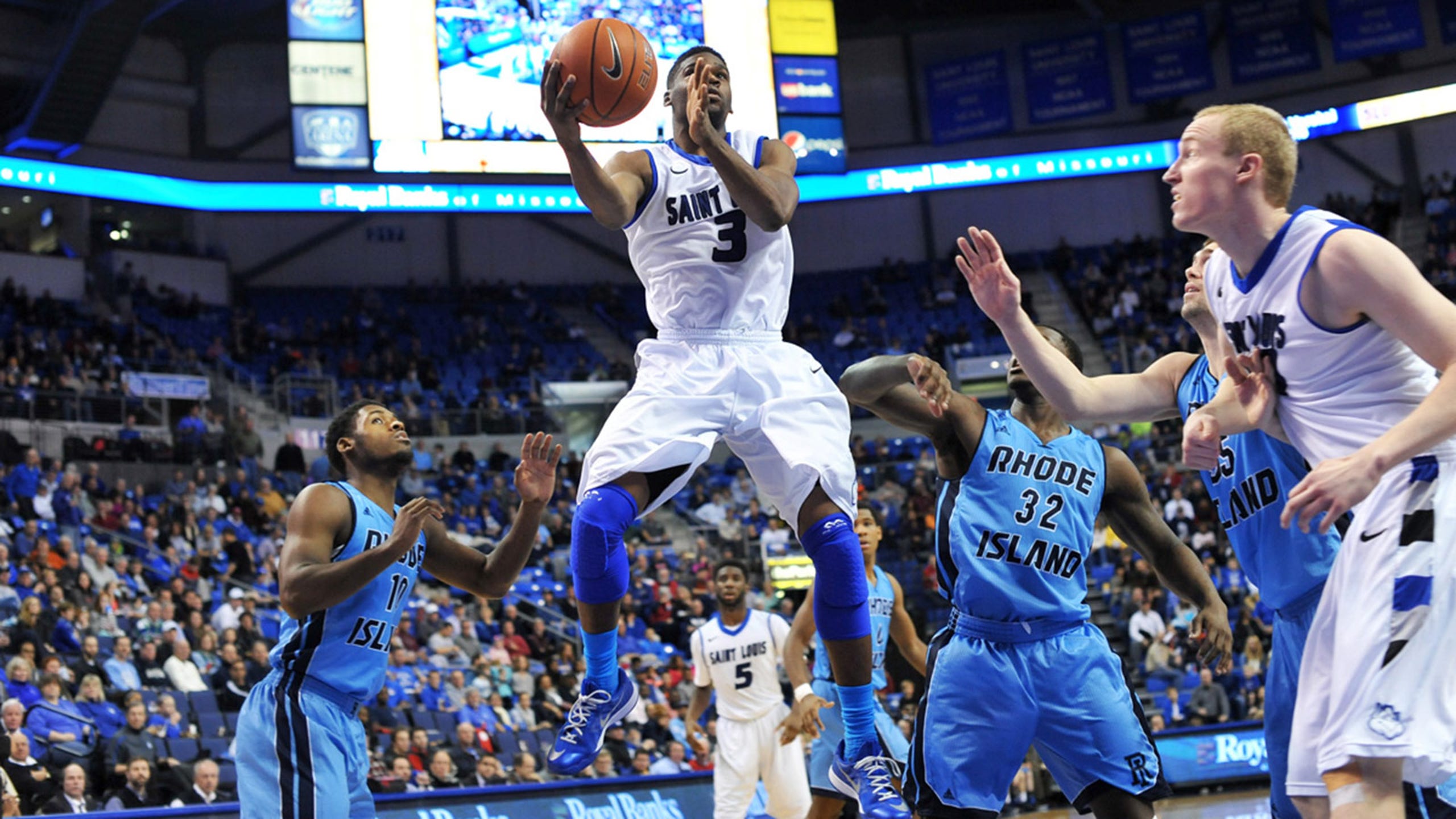 A long road gets bumpy for SLU with trip to challenge two of A-10's finest
BY foxsports • January 5, 2015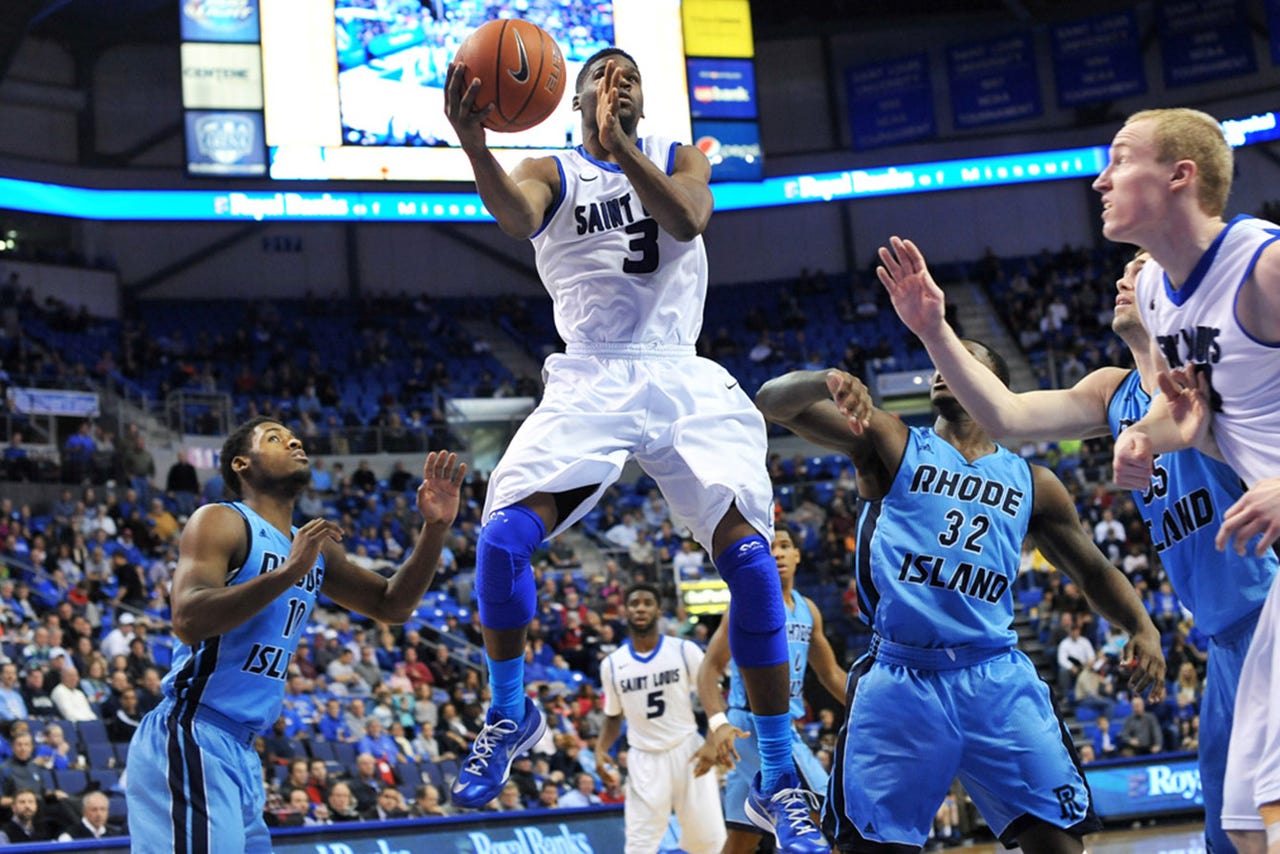 ST. LOUIS -- For the Saint Louis Billikens, the toughest week of a tough season has arrived. Coming off a 12-point home loss in their Atlantic 10 opener, the Billikens will hit the road for games Tuesday and Saturday nights.
They will be visiting two of the hottest teams in the conference, too, in George Washington and Davidson. The Colonials (11-3), who the Billikens face Tuesday night, have won five straight and climbed into the top 30 in the Associated Press poll. The Wildcats (10-2), who host the Billikens on Saturday, have won eight out of their past nine, with the loss coming at No. 3 Virginia.
Adding to SLU's challenge is that the Colonials and Wildcats employ very different styles. George Washington not only beats opponents, but can beat them up.
"GW is a very strong, very physical, very tough-minded group that smash-mouths you in a lot of different ways," coach Jim Crews said Monday. "They'll challenge us to the fullest on every level."
Davidson, meanwhile, is a sharp-shooting outfit that has been piling up points like no other team in the conference. The Wildcats are averaging 85.8 points, fourth-best in the nation and by far the most in the A-10, on a league-best 48.6 percent shooting that includes 40.8 percent on 3-pointers. The Billikens have not scored more than 80 points in a game and are averaging a league-low 60.6 points on 41.3 percent shooting that includes 32.4 percent on threes.
Davidson debuted in the Atlantic 10 with an impressive 81-67 home victory over Richmond on Saturday. The Wildcats were led by sophomore guard Jack Gibbs, who scored 32 points in a performance that helped earn him the conference Player of the Week honor announced Monday.
Saint Louis opened league play with a 65-53 loss to Rhode Island that turned on the Billikens' season-high 21 turnovers. SLU started strong and shot better than 50 percent for most of the game but caved too often to Rhode Island's pressure defense.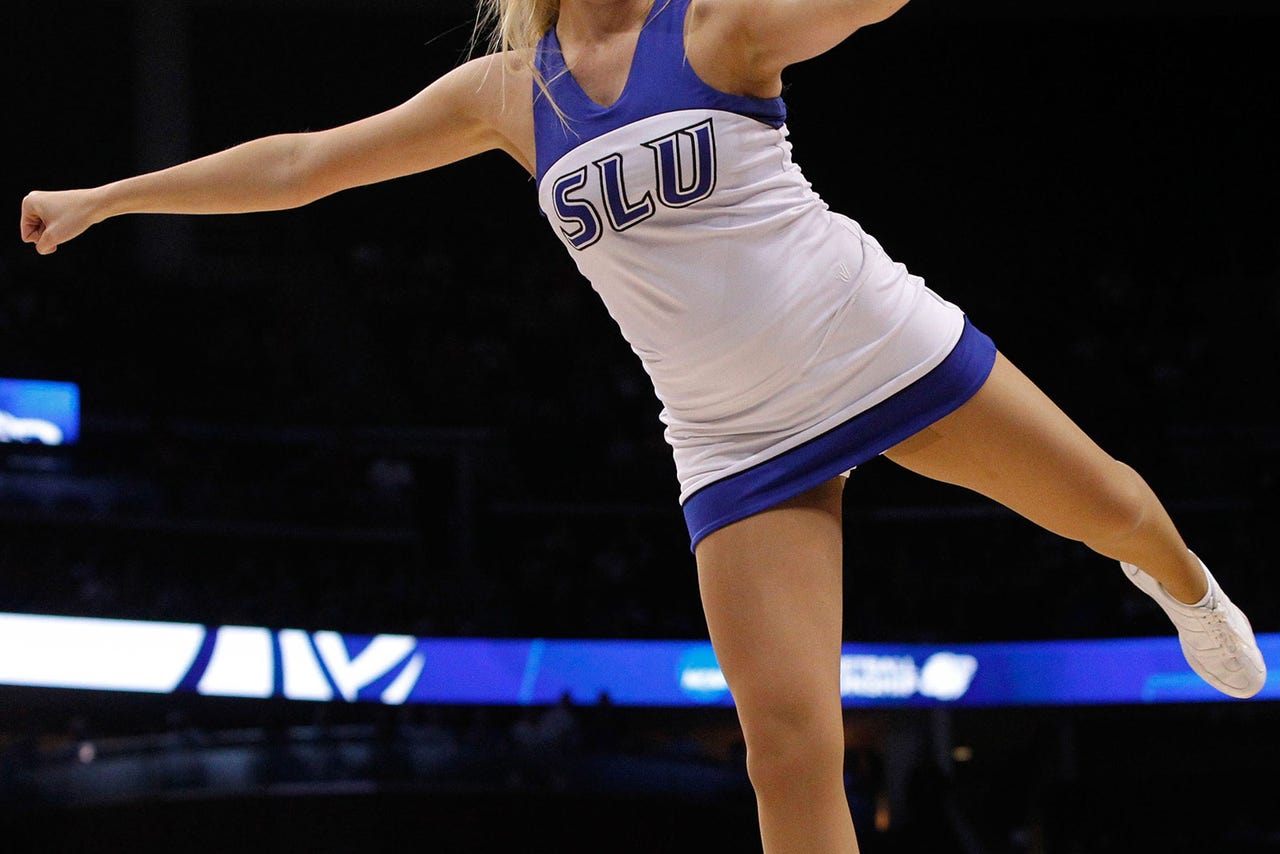 Lookin' good! Check out our gallery of college basketball cheerleaders.
And that was at home. Playing on the road promises to be considerably more grueling, especially for a team that has been starting two freshmen, Milik Yarbrough and Davell Roby, and giving significant minutes to four others. Crews, however, indicated after the Rhode Island loss that his 12-man rotation had run its course. He went with 10 players against the Rams, and three of them were on the court for less than 10 minutes. That was quite a change for a team that features 12 players averaging at least 10 minutes, and Crews said he expects the rotation to remain reduced.
"I don't think it will be (the same) names," he said. "Whatever names they are might be different in the next game or two games from now. That's my guess. Sometimes it has to do with matchups but it depends on what guys are getting done in practice, in games and with their opportunities. Everything is evaluated."
If Crews bases the minutes on matchups this week, look for more experienced Billikens such as sophomores Reggie Agbeko and Tanner Lancona to get more minutes than some of the freshmen against George Washington. The freshmen could have trouble holding their ground against a team that features three juniors and a senior in its starting lineup.
"We're not going to gain 40 pounds with a good meal tonight," Crews said. "You talk about (the physicality), you show it to them, you try to have points of reference in terms of how to negate some of that. It's part of the educational process, too. You can watch it on tape and you can talk about it, but until they experience it, sometimes it doesn't (register)."
When SLU went on the road in the A-10 last year, it made for a big game for the home team looking to knock off the conference champs. This season, however, opposing coaches talk about SLU differently. SLU (8-6) has become one of those teams that coaches have to be concerned about their players being properly motivated to play.
"I have to make sure our guys don't overlook anyone, especially Saint Louis," Colonials coach Mike Lonergan said Monday on the A-10 coaches' conference call. 
Crews hasn't had to worry about his young side looking past any opponent, and shouldn't this week. Still, this trip promises to be difficult enough anyway.
You can follow Stan McNeal on Twitter at @StanMcNeal or email him at stanmcneal@gmail.com.
---