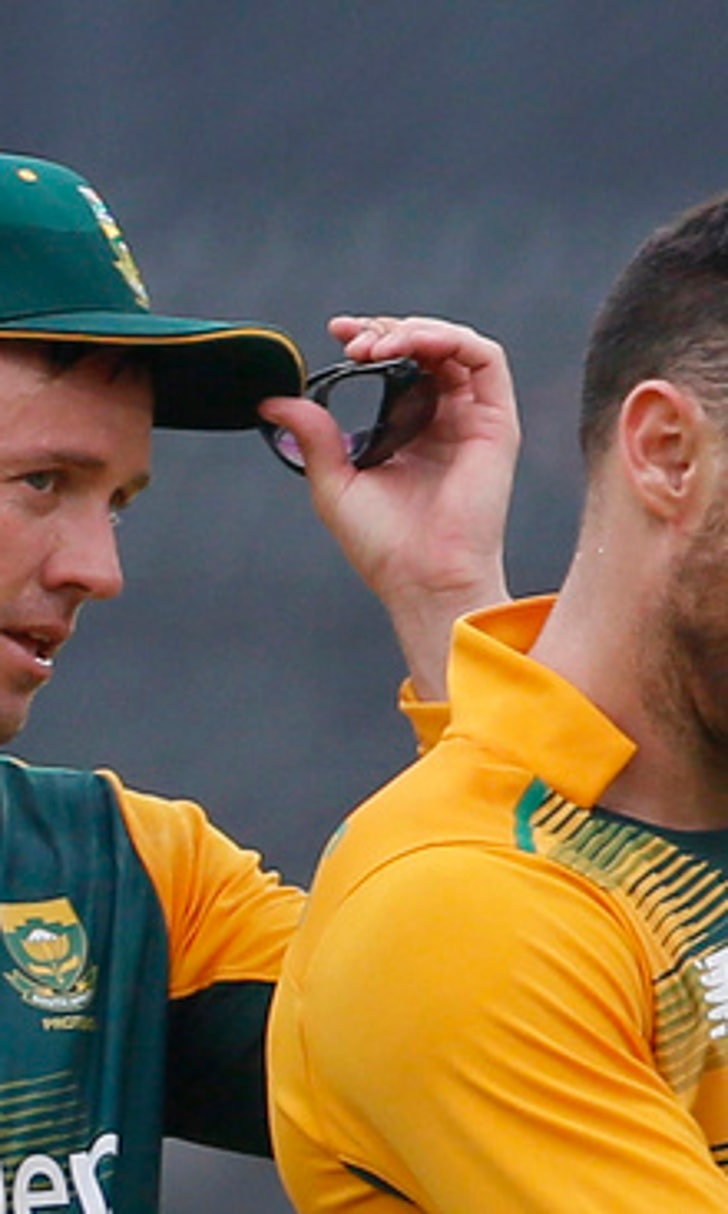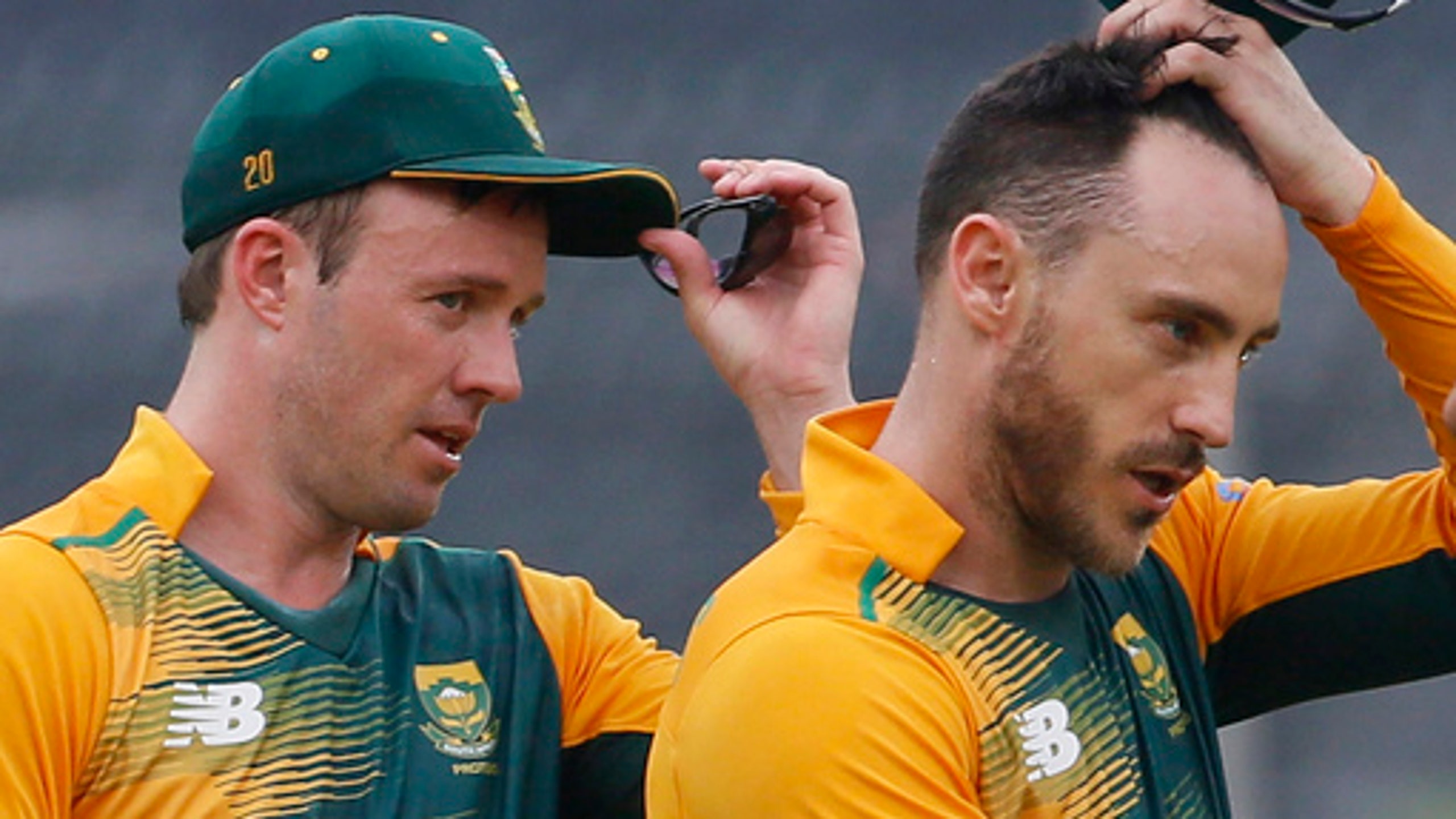 A.B. de Villiers steps down as South Africa test captain
BY AP • December 12, 2016
A.B. de Villiers stepped down as South Africa's test captain on Monday, a decision prompted by his prolonged absence through injury and the success of stand-in skipper Faf du Plessis on the victorious tour of Australia.
Following De Villiers' announcement, when he also said that Du Plessis should be his successor, Cricket South Africa confirmed Du Plessis as the new captain.
De Villiers took over at the beginning of the year, midway through a series against England, after Hashim Amla resigned. South Africa lost that series and De Villiers hasn't played a test since, missing a home series victory over New Zealand and the 2-1 win in Australia. De Villiers has also been ruled out of the three-match series against Sri Lanka starting this month because of his left elbow problem.
''The interests of the team must always outweigh the interests of any individual, including me,'' De Villiers said in a statement. ''It was a fantastic honor for me to be asked to captain the test side but I have missed two series. ... Following the squad's outstanding performances in Australia, it is clearly in the greater interests of the team that Faf du Plessis should be confirmed as the permanent test captain.''
It means De Villiers' time as captain spanned just two tests, a seven-wicket loss to England that decided the series and a consolation 280-run win for South Africa.
Du Plessis' impressive captaincy in Australia, with the Proteas winning the test series despite being without De Villiers and losing fast bowler Dale Steyn early in the first game, led to talk in South Africa that he should be given the job permanently. Du Plessis had earlier led South Africa to victory over New Zealand and a 5-0 whitewash of Australia in a one-day international series.
De Villiers clearly recognized that Du Plessis appeared to be the right man for the test job and said: ''He will have my unequivocal support.''
The two men are close friends, having first played together in the same school team in Pretoria.
De Villiers was now targeting a return from injury in the one-day series against Sri Lanka in January, CSA said.
---