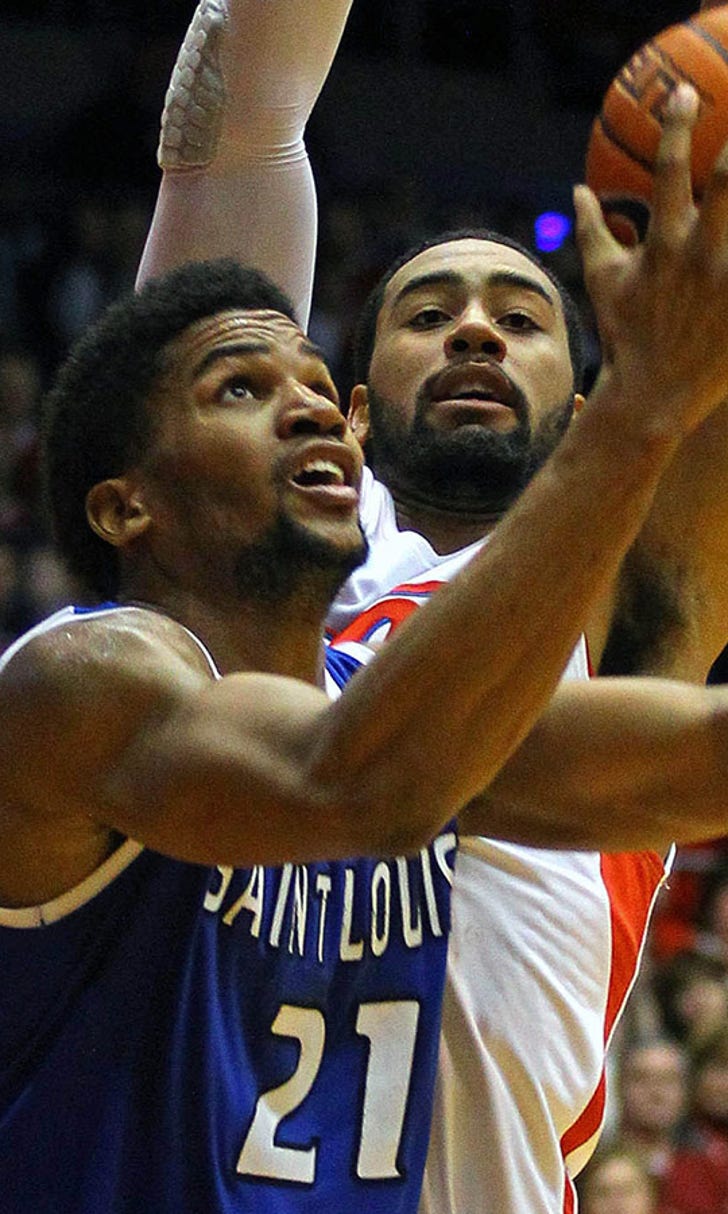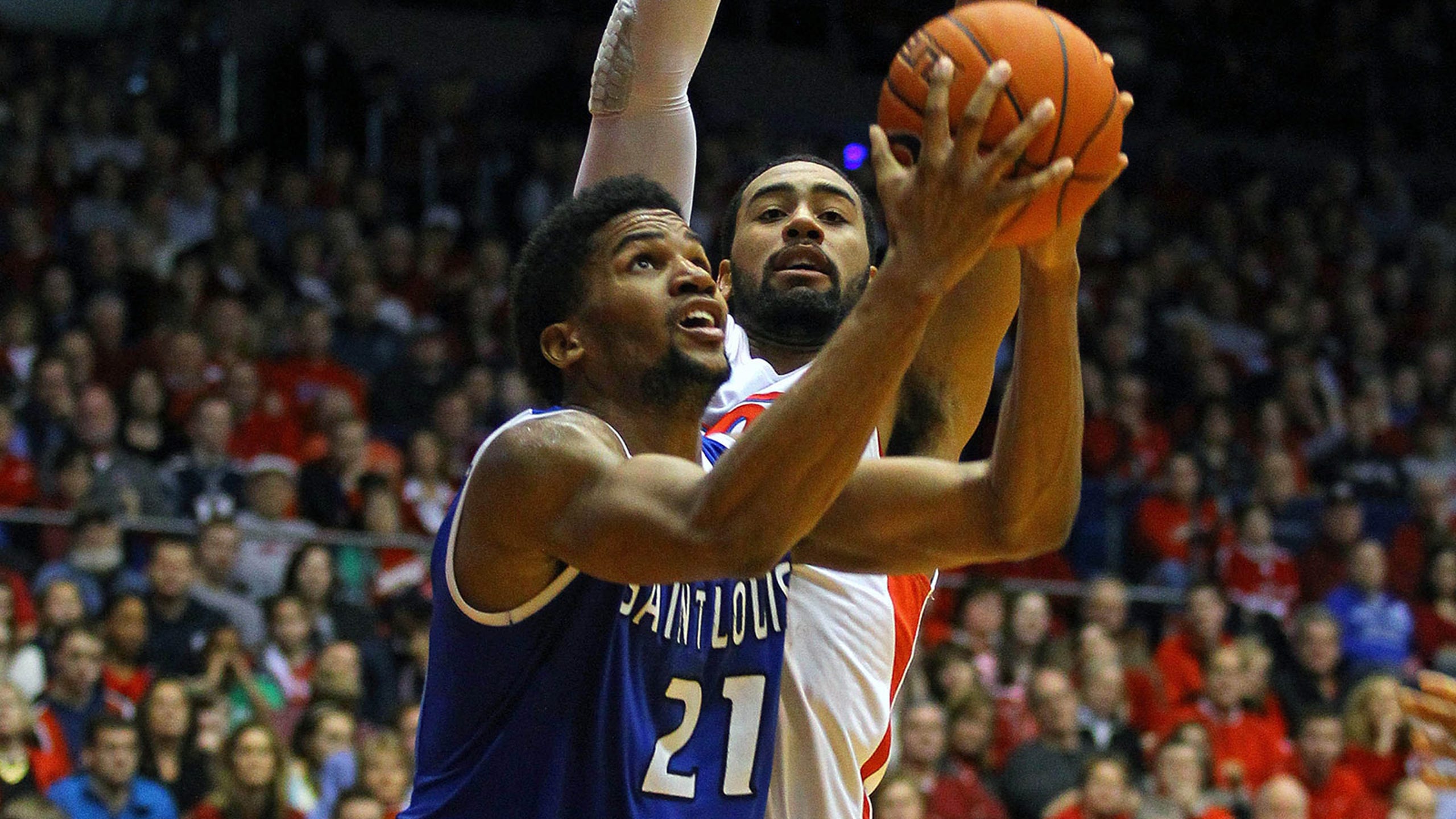 A-10 power rankings: UMass remains a step ahead of SLU
BY foxsports • January 21, 2014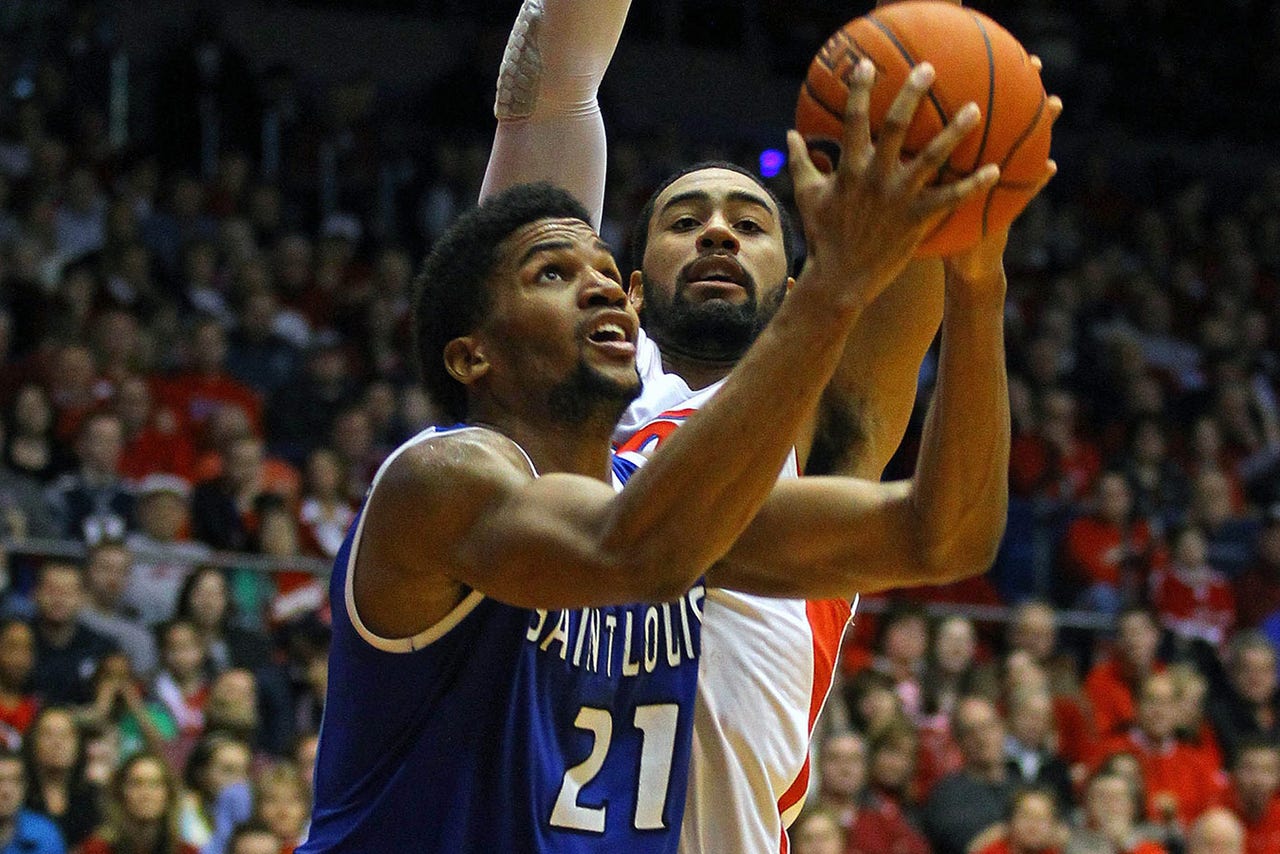 ST. LOUIS -- It's good to be a Saint Louis Billiken these days. SLU is off to a 4-0 start in the Atlantic 10, has won 11 straight overall and climbed to 19th in the AP Top 25.
The Billikens own the nation's best road record (6-0), and their defense is rising on the national charts. They rank sixth in average points allowed (55.7), second in defending 3-pointers (26.0) and 14th in opponent's field-goal percentage (38.1). SLU has yet to allow a conference foe to shoot even 40 percent.
But as well as SLU is playing, it could stay No. 2 in our Atlantic 10 rankings for a while. Massachusetts seems to flirt with defeat in most games, but the Minutemen still have only one loss this season, also are unbeaten in conference and are up to 13th in the AP Top 25.
The conference front-runners don't meet until the final day of the regular season, March 9, in Amherst, Mass. In the more immediate future, coach Jim Crews will be shooting for his 400th victory when SLU visits Duquesne on Wednesday night.
Our conference rankings after Week 2:
1. Massachusetts (16-1, 3-0)
This week: At Richmond on Wednesday, Fordham on Saturday
Last week: Won at George Mason 88-87, won at Elon 84-74
The 13th-ranked Minutemen, the conference's highest-scoring team, might have found a way to improve their defense. They went to a zone for the first time this season in their second-half comeback at George Mason, and limited the Patriots to 36 percent shooting. The Patriots had shot 51 percent in the first half.
2. Saint Louis (17-2, 4-0)
This week: At Duquesne on Wednesday
Last week: Beat St. Bonaventure 66-60, beat Fordham 70-48
Since failing to score in double figures in the Billikens' final two games before conference play began, Dwayne Evans has been scorching. He has made 30 of 44 shots (68.1) in his past four games to up his team-best average to 15.5 points.
3. George Washington (15-3, 3-1)
This week: George Mason on Saturday
Last week: Beat VCU 76-66, won at St. Bonaventure 79-71
The surprising Colonials were dealt a blow when their second-leading scorer, sophomore guard Kethan Savage, was diagnosed with a broken foot Tuesday and is not scheduled to return until March.
4. La Salle (11-6, 3-0)
This week: St. Bonaventure on Wednesday, at VCU on Saturday
Last week: Beat Rhode Island 72-62, beat Temple 74-68
The Explorers have been remarkably consistent offensively in a five-game winning streak. They have scored from 72 to 76 points in each game while shooting no worse than 44.4 percent in any.
5. VCU (14-4, 2-1)
This week: At Dayton on Wednesday, La Salle on Saturday
Last week: Lost at George Washington 77-66, beat Duquesne 80-65
Their vaunted press is as effective as ever, but the Rams need more offense from their inside players not named Juvonte Reddic. Even Reddic's numbers are down from last season, to 11.2 points and 7.8 rebounds from 14.6 and 8.1 last season.
6. St. Joseph's (12-5, 2-1)
This week: Rhode Island on Wednesday, at Richmond on Saturday
Last week: Beat Duquesne 84-75, beat Penn 85-68
The Hawks shot an incredible 64.7 percent on 3-pointers (33 for 51) in their two victories last week. Langston Galloway led the way with six 3-pointers in each game, on 17 attempts (70.6 percent). St. Joe's has won eight of its past nine and topped 80 points in three straight games for the first time in nearly two years.
7. Richmond (12-6, 2-1)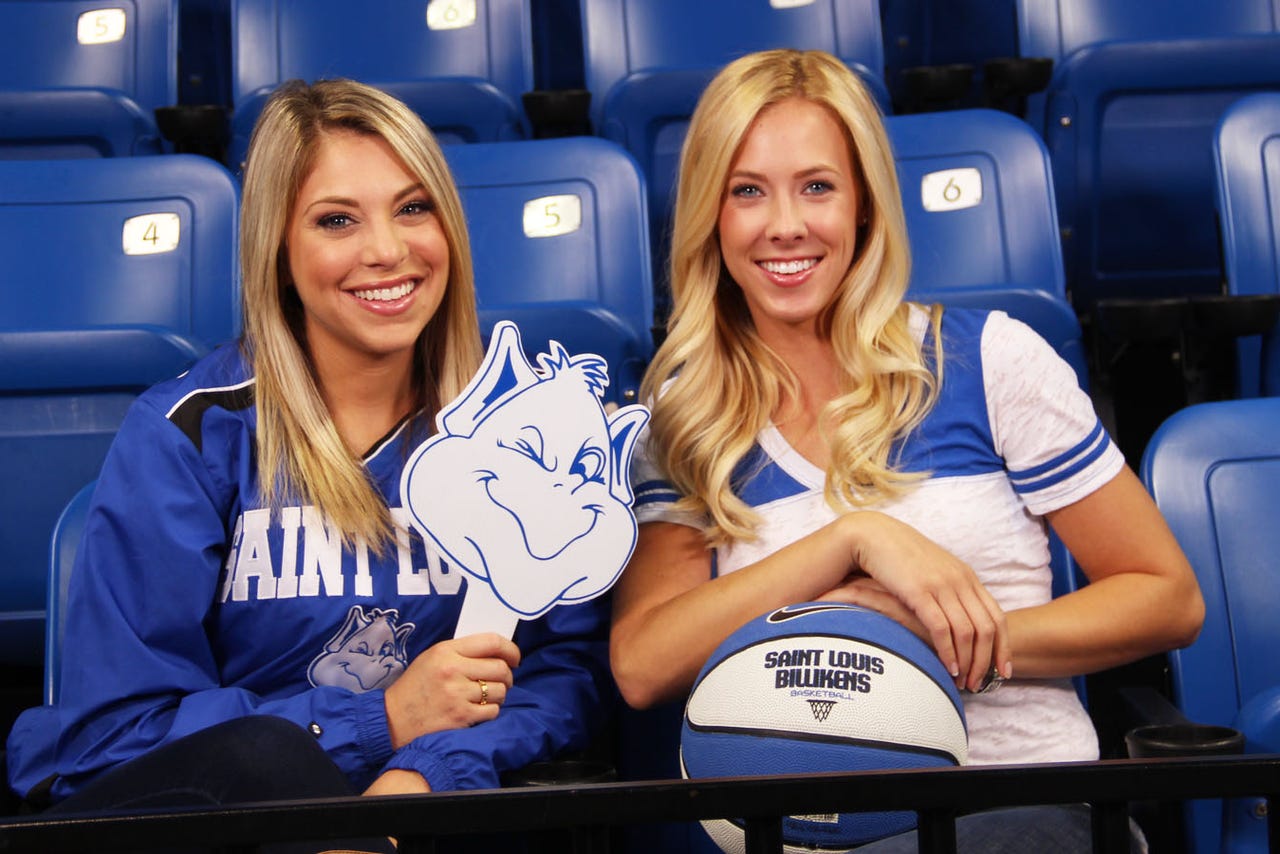 FOX SPORTS MIDWEST GIRLS: Read their bios, check out their upcoming appearances and view their photo galleries and videos.
This week: Massachusetts on Wednesday, St. Joseph's on Saturday
Last week: Beat Dayton 73-64
Upset alert: The Spiders have won four of their past five home games against ranked teams. The matchup to watch in their game against No. 13 Massachusetts is at the point, where Massachusetts' Chaz Williams, besides leading the offense, will try to slow down Richmond's Cedrick Lindsay, the A-10's second-leading scorer at 19.1 points per game.
8. Dayton (13-5, 1-2)
This week: VCU on Wednesday, at Rhode Island on Saturday
Last week: Won at Fordham 80-68, lost at Richmond 73-64
The Flyers have a chance to turn around their conference record with three of their next four games at home.
9. Rhode Island (10-9, 1-3)
This week: At St. Joseph's on Wednesday, Dayton on Saturday
Last week: Lost at La Salle 72-62, beat George Mason 71-69
It took a 12-point comeback in the second half and an overtime for the Rams to pull out their first conference win and keep George Mason winless in the Atlantic 10. "We knew this potentially could be a total desperation game for the both of us," Rams coach Dan Hurley said after the win, which was decided when Gilvydas Biruta made two three throws with less than a second on the clock.
10. St. Bonaventure (11-7, 1-3)
This week: At La Salle on Wednesday, at Duquesne on Saturday
Last week: Lost at Saint Louis 66-60, lost to George Washington 79-71
Yes, the Bonnies remain winless in conference play, but their losses have come against the top three teams in the league. They get the No. 4 team next.
11. George Mason (7-11, 0-4)
This week: at Fordham on Wednesday, at George Washington on Saturday
Last week: Lost to Massachusetts 88-87, lost at Rhode Island 71-69
Like many teams, Mason held a lead on Massachusetts late in the game. But also like many, the Patriots could not hold off the high-scoring Minutemen as they rallied from a 5-point deficit in the final 47 seconds.
12. Duquesne (8-8, 1-3)
This week: Saint Louis on Wednesday, St. Bonaventure on Saturday
Last week: Lost at St. Joseph's 84-75, lost at VCU 80-65
After scoring 29 points in the conference opener against Fordham, Dukes leading scorer Ovie Soko has scored a total of 29 in his past three games. Up next for the 6-8 senior transfer is the conference's leading defensive team.
13. Fordham (7-10, 0-4)
This week: George Mason on Wednesday, at Massachusetts on Saturday
Last week: Lost to Dayton 80-68, lost at Saint Louis 70-48
The Rams might not have a better chance to move out of the cellar than Wednesday night when they play host to George Mason.
You can follow Stan McNeal on Twitter at @stanmcneal or email him at stanmcneal@gmail.com.
---