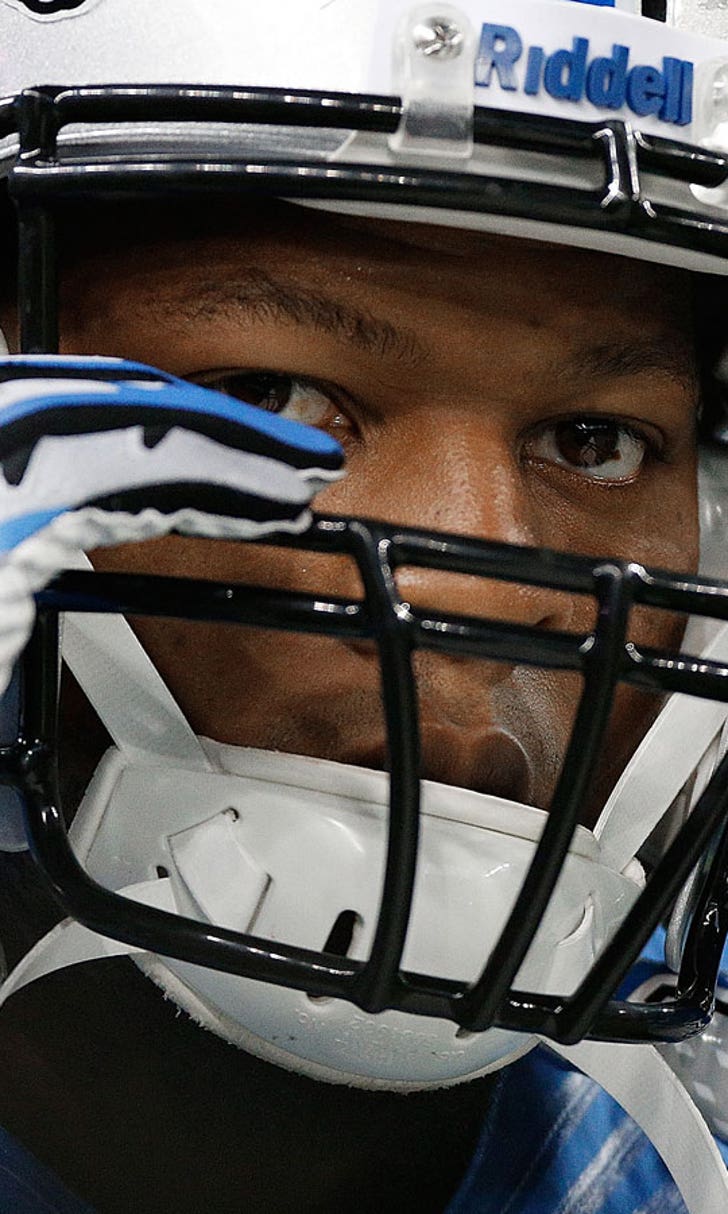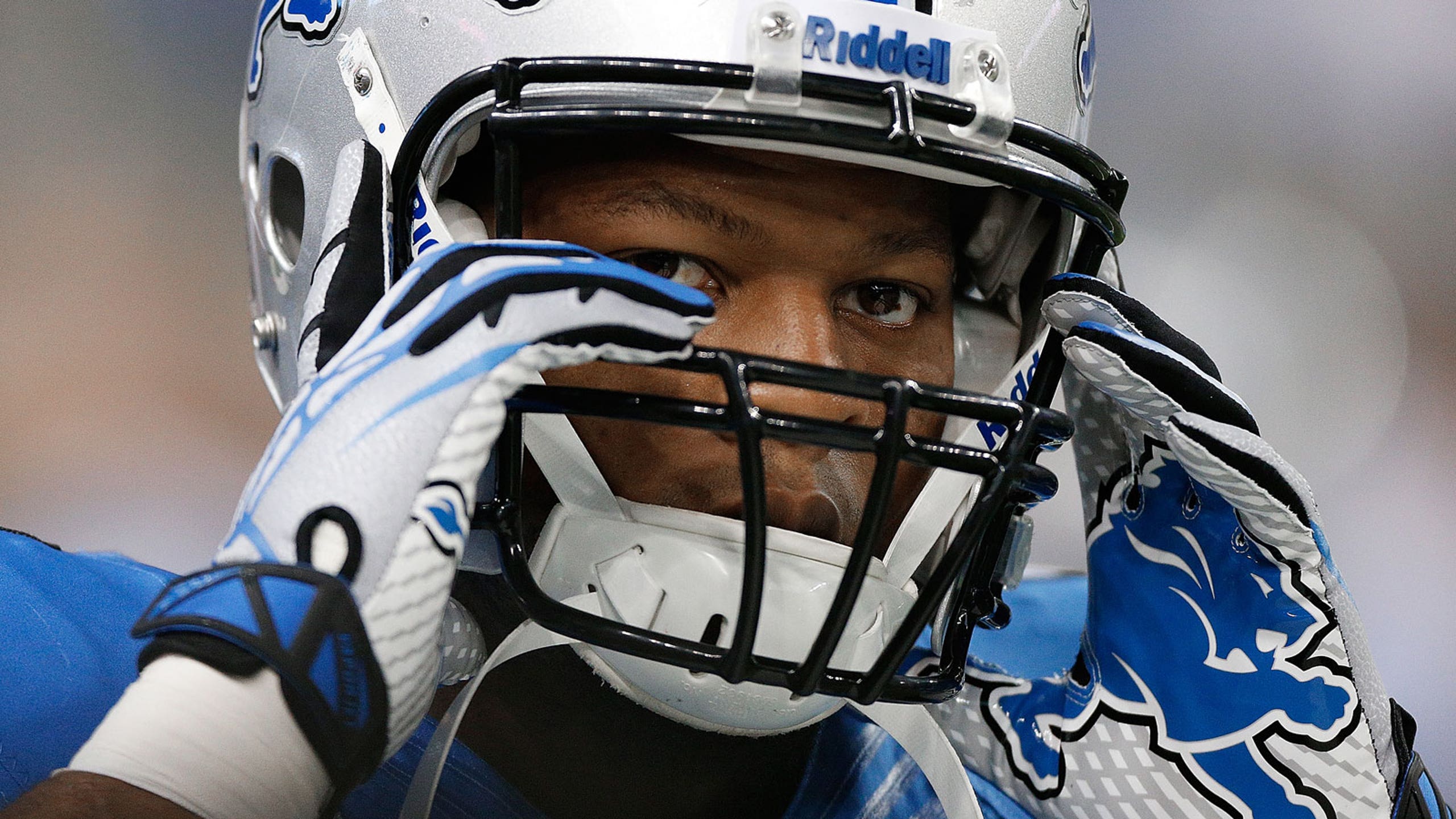 5 things to watch: Vikings at Lions
BY foxsports • December 13, 2014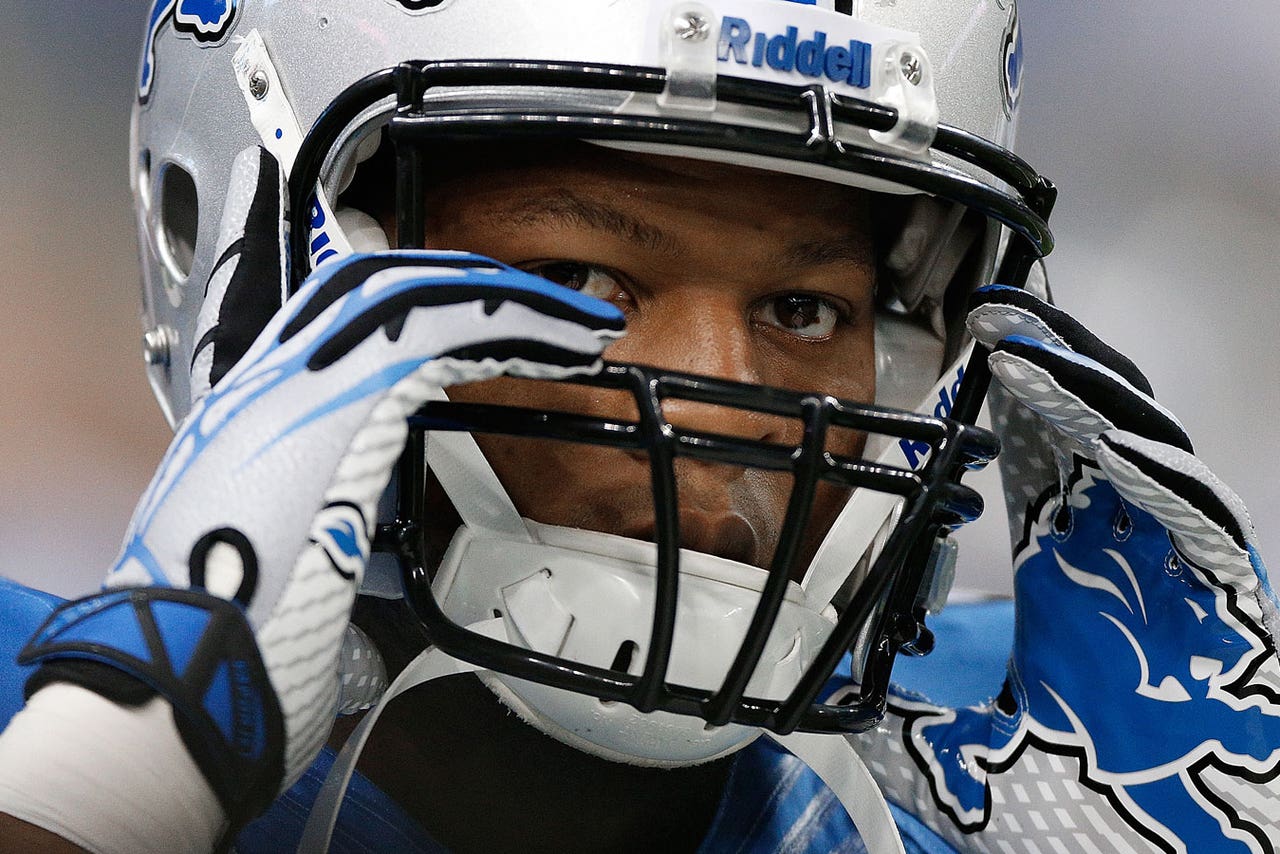 Three games remain in the season for the Minnesota Vikings to show their growth under new coach Mike Zimmer. Two road games the following two weeks will provide plenty of challenge for the young team and its first-year head coach.
Minnesota travels to Detroit this week after officially being eliminated from the playoffs. The Vikings (6-7) can put a big dent in the Lions (9-4) playoff hopes.
Here are five things to keep an eye on during Sunday's game:
1. To shadow or not shadow
Minnesota cornerback Xavier Rhodes has grown in his second season and has helped stifle opposing receivers, particularly over the past four games. There's no tougher task than Detroit's Calvin Johnson. The only issue is Johnson moves all over the Lions' formations.
Vikings coach Mike Zimmer likes to leave Rhodes on the right side of the defense. Zimmer hasn't been averse to using cornerbacks to play both sides in the past and shadow receivers, but he hasn't been willing to do so with Rhodes yet this season. Instead, Zimmer has been content to let Rhodes develop and get comfortable in one spot.
But if there's a week to let Rhodes follow a receiver, it's this one. Rhodes was drafted with these types of matchups in mind and has the height, arm length and leaping ability to at least hang with the 6-foot-4 Johnson. Captain Munnerlyn and Josh Robinson, two shorter cornerbacks, match up better with Golden Tate, who is talented and quick but 5-10.
Zimmer has said publicly he won't play matchups with Rhodes and Johnson. Robinson -- and to a lesser extent Munnerlyn -- was burned repeatedly by the Chicago Bears' tall receivers earlier this year. It will be interesting to see how the matchups play out Sunday. Johnson missed the first meeting between the two teams earlier this season.
2. Dealing with the D-line
As terrorizing a matchup as Johnson can create on offense, Ndamukong Suh brings to Detroit's defense. The quick, strong, nasty defensive tackle is one of the league's best interior rushers. The Lions also have defensive end Ziggy Ansah at right end in a stout defensive front. Even without Nick Fairley, who is out for the game with a knee injury, Detroit has 25 sacks from its defensive line this season.
The Lions had eight sacks of Vikings quarterback Teddy Bridgewater in the first meeting. Former Minnesota defensive end George Johnson had 1.5 sacks in the previous meeting and has five sacks this season.
Trying to stop the Detroit line will be a patchwork Vikings offensive line. Minnesota entered this season with the same five starters for the third straight season. Now the only two starters left are center John Sullivan and left tackle Matt Kalil.
Brandon Fusco and Phil Loadholt on the right side are already out for the rest of the season and have been replaced by Joe Berger and Mike Harris. Now left guard Charlie Johnson has been declared out for Sunday with an ankle injury and will be replaced by Vladimir Ducasse, who struggled to replace Fusco earlier this year and eventually gave way to Berger.
The transformed offensive line, which will be the fifth different starting unit this year for Minnesota, will have to provide some holes in the running game against the Lions' top-ranked run defense and protect Bridgewater better than it did before.
And one of the holdovers, Kalil, had trouble in the game earlier this season. He most often lines up against Ansah, who had 2.5 sacks in the first meeting.
3. A run for the running back spot
Detroit is flirting with historic numbers as a run defense. The Lions have only allowed 62.8 rushing yards per game to opponents. Only one opponent, the New York Jets in Week 4 have rushed for more than 100 yards as a team. In back-to-back wins, Detroit has allowed a total of 39 yards rushing.
The Vikings' offensive line has its hands full and Minnesota is still trying to find some semblance of a running game without Adrian Peterson or rookie Jerick McKinnon. McKinnon is out the rest of the season, leaving the ball-carrying duties to Matt Asiata, Joe Banyard and Ben Tate.
Asiata has rushed for 106 yards on 33 carries the past two weeks and hasn't given the Vikings much punch. The coaches know they need more. Zimmer said this week that Asiata is likely seeing too many carries and he wants to see more from Banyard and possibly Tate.
Banyard will need to stand up better in pass protection and Tate is furthering his grasp of the offense. But both backs provided more burst and speed through the hole than Asiata. Holes won't be big and will close quickly against the Lions. One of the backs must provide some help for Bridgewater and the passing game.
4. Doing the same
Minnesota has to account for Detroit's defensive line and pass rush, but the Lions must do the same with the Vikings' pass rush. For both teams, the defense starts with the line. And the similarities in the pass rush and protection numbers are striking.
Detroit is tied for eighth in the league in sacks defensively with 35. Minnesota is tied for third with 38 sacks as a team. The Vikings pass-protection issues have been well-documented. They are seventh in the NFL in allowing 40 sacks this year, though the numbers have improved recently with Bridgewater moving around more and making quicker decisions.
The Lions have struggled to protect quarterback Matthew Stafford, as well. Detroit has allowed 39 sacks this season. The Lions have also dealt with injuries along their offensive line, but should have their starting five intact for Sunday.
Vikings defensive end Everson Griffen, tied for sixth in the league with 12 sacks, and his fellow linemates should bring the pressure. Minnesota will want to keep Stafford confined to the pocket, but should have chances to get Stafford on the ground.
5. The fill-ins
Beating the Lions in Detroit was made tougher Friday when the Vikings declared four starters, including three along the defense, out for Sunday's game. Along with Johnson, defensive tackle Sharrif Floyd, linebacker Anthony Barr and safety Robert Blanton will miss Sunday's game.
Their fill-ins have had good moments this season, but will need to put together a full game to stop the Lions' offense, which is ranked 16th in the NFL. The biggest concern will be Detroit's ninth-ranked passing offense.
Floyd has been hobbled for a few weeks and has left the past two games early. His backups have plenty of experience at this point. Rookie Shamar Stephen and Tom Johnson have had success as backups this season. Johnson is second on the team with five sacks. Stephen has come along as a run-stopper and gets much of the early-down work and will likely start.
Gerald Hodges stepped in for Barr last week and has shown glimpses of being a strong all-around linebacker. Hodges also started three games for Chad Greenway earlier this season, so he has plenty of experience this season.
Andrew Sendejo, a special teams standout, hasn't played much defensively this season. Sendejo stepped in for Blanton at safety last week and is expected to start on Sunday. Sendejo caused a fumble in the red zone Sunday, which stopped a New York scoring opportunity. Sendejo was in for one play for Harrison Smith. He'll be playing next to Smith on Sunday and will need to help on Johnson, Tate and the Lions' receiving options in running backs Joique Bell, Reggie Bush and Theo Riddick and rookie tight end Eric Ebron.
Follow Brian Hall on Twitter
---