5 things to watch: Packers vs. Eagles
BY foxsports • November 15, 2014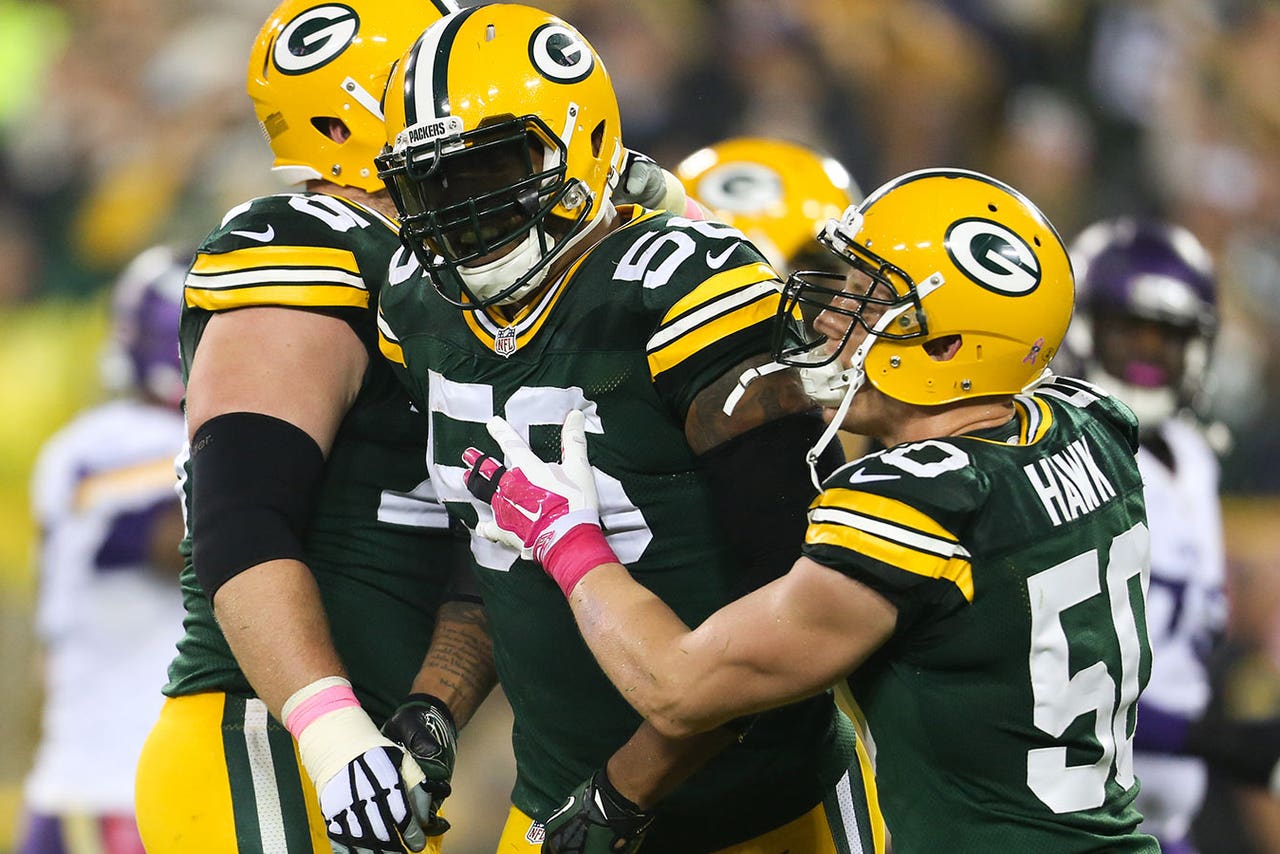 GREEN BAY, Wis. -- Five things to watch for in the Week 11 Sunday afternoon matchup when the Green Bay Packers (6-3) host the Philadelphia Eagles (7-2) at Lambeau Field:
1. Mark Sanchez's follow-up performance
If anyone thought the Eagles would take a step back offensively after starting quarterback Nick Foles broke his collarbone in Week 9, Mark Sanchez has proven in seven quarters of action that Philadelphia will keep cruising along. Sanchez led the Eagles to wins in Houston (after Foles was hurt) and against Carolina. The Jets' 2009 first-round pick -- and first-year Eagles backup -- has thrown four touchdowns and two interceptions with 534 passing yards and a 97.7 passer rating. It's a small sample size, but that's a better passer rating and touchdown-to-interception ratio than Foles had through his first seven starts this season.
Sanchez brings Philadelphia's fifth-ranked passing offense into Green Bay to face the NFL's ninth-ranked passing defense. Keeping up with the Eagles' up-tempo style will be a challenge for the Packers. Philadelphia has run an average of 71.2 plays per game, second-most in the league, and 60 percent of those plays are passes.
Green Bay also can't assume that Sanchez is just going to lock into the Eagles' top target, Jeremy Maclin. Even though Maclin has the eighth-most receiving yards in the NFL, Sanchez only connected with him three times for 38 yards in Philadelphia's Monday night win over Carolina. Instead, Sanchez showed that he can get everyone involved, as rookie wide receiver Jordan Matthews had 138 receiving yards and tight end Brent Celek had 116. Those were season-highs (by far) for both players.
The Packers have done a good job with interceptions this season with 12, ranking them fourth in the league. If the pass-rushers get pressure on Sanchez, it could bring out some signs of rust (Monday was his first start since 2012) and lead to some forced throws. But, in his time on the field so far with the Eagles, Sanchez hasn't forced much, even when blitzes are sent.
2. Living up to the new 'standard' that Green Bay set as a run defense
Julius Peppers thought the Packers' issues in stopping the run through the first half of the season were "mainly attitude." However, Peppers felt confident in the days leading up to the Chicago game that Green Bay's defense was finding that necessary attitude. Whatever it was that Peppers saw in practice, it worked in the game. Going into last weekend's matchup with the Bears as the NFL's last-ranked run defense, the Packers gave up only 55 yards on the ground to a team that had put up 235 rushing yards against them in Week 4.
"I think we're on the way up, and I think we set a standard last week of being able to play that way," Peppers said Thursday. "We're going to challenge ourselves to jump up this week."
Though Philadelphia is a pass-first offense, having LeSean McCoy in the backfield means running the ball is always a good option, too. McCoy is coming off a very quiet game, rushing for only 19 yards on 12 carries (1.6 average), but he's also had two 100-plus-yard games in the past month. Darren Sproles doesn't get a lot of rushing attempts (an average of four per game), but when he does get the ball, he's been dangerous. Sproles has a 6.6 yards per carry average and four rushing touchdowns.
The Eagles will likely try to find out early in Sunday afternoon's game whether Green Bay really has set a new standard of run defense, or if they can pick the Packers apart on the ground like several teams did in the first half of the season.
3. Protecting Aaron Rodgers, protecting the ball
Philadelphia has been getting after quarterbacks all season, ranking second in the NFL with 32 sacks. Connor Barwin has 10.5 sacks just by himself, tying for the second-most in the league. That's more than twice as many as Green Bay's leader in sacks, Julius Peppers, who has 5.0.
Rodgers has been sacked a reasonable 20 times this season and has gotten great pass protection from the offensive line, particularly from Josh Sitton, T.J. Lang and David Bakhtiari (all of whom rate very highly in that area by ProFootballFocus). But keeping the Eagles' outside linebackers -- Barwin and Trent Cole -- off Rodgers will be a difficult task.
While the offensive line has to protect Rodgers, the playmakers have to protect the ball. Philadelphia leads the league in forced fumbles with 15. Linebackers Brandon Graham (four forced fumbles) and Cole (three) have been particularly effective at dislodging the ball. The Packers have taken pretty good care of the ball (Rodgers has fumbled three times, Eddie Lacy twice), but the entire offense will need to be on the lookout for Eagles players going for the strip.
4. Philadelphia's game-changing potential on special teams
The Eagles have been terrific on special teams this season. Thanks to undersized veteran speedster Sproles, Philadelphia leads the NFL in punt return average and is the only team with two touchdowns on punt return. Sproles' 65-yard punt return for a touchdown in Week 10 turned a 10-7 Eagles lead into 17-7, and Philadelphia rallied from there.
The Eagles are also third in the league in kick return average and are one of only five teams with a kickoff return for a touchdown.
Green Bay does not rank well on kickoff coverage (26th in the NFL), but it has done well on punt coverage. The longest punt return allowed by the Packers all season is 13 yards, and they rank fifth in the league in punt return average allowed.
Philadelphia's undrafted rookie kicker Cody Parkey is already among the most accurate field-goal kickers in the NFL. Parkey has made 16 of 17 attempts, including 3-for-3 from 50-plus yards.
Overall, the Eagles are rated by ProFootballFocus as having the fifth-best special teams in the league. This could be a game that comes down to whether Green Bay is able to prevent Philadelphia from breaking any big plays on special teams.
5. Implications of a Packers win or loss
Head coach Mike McCarthy wouldn't get into the scenarios this week, but there's no denying the effect that the outcome of this game will have on the NFC standings.
Heading into Week 11, Green Bay's 6-3 record isn't good enough to get into the playoffs. The Packers are looking up at Detroit (7-2) in the NFC North and up at Dallas (7-3) and Seattle (6-3 with a head-to-head tiebreaker advantage) for the wild-card spots. A Green Bay loss would be its fourth defeat this season to a team that's currently part of the NFC playoff picture. The Packers can't continue losing to likely postseason teams in their conference, already having dropped games to Seattle, Detroit and New Orleans. At the same time, an Eagles win Sunday would make it difficult for Green Bay to ever top Philadelphia in the conference standings should both teams not win their respective divisions.
The Packers' most impressive win thus far this season was at Miami (6-4). Their other five wins are against teams with a combined 15-31-1 record. Green Bay has been great at home recently, but there's a big difference between a high-quality Eagles team compared to Minnesota, Carolina and Chicago that the Packers destroyed.
Follow Paul Imig on Twitter
---