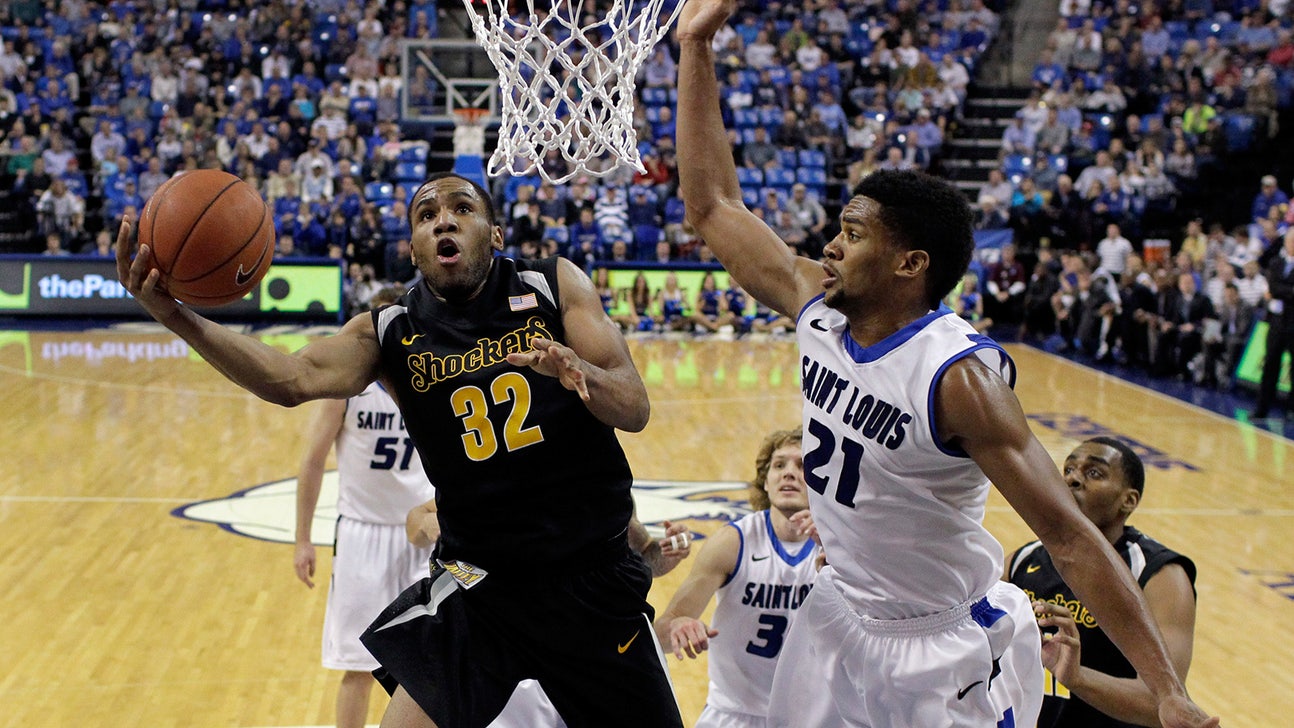 4 Corners: Mid-majors look to be major threats in March
Published
Dec. 12, 2013 12:32 p.m. ET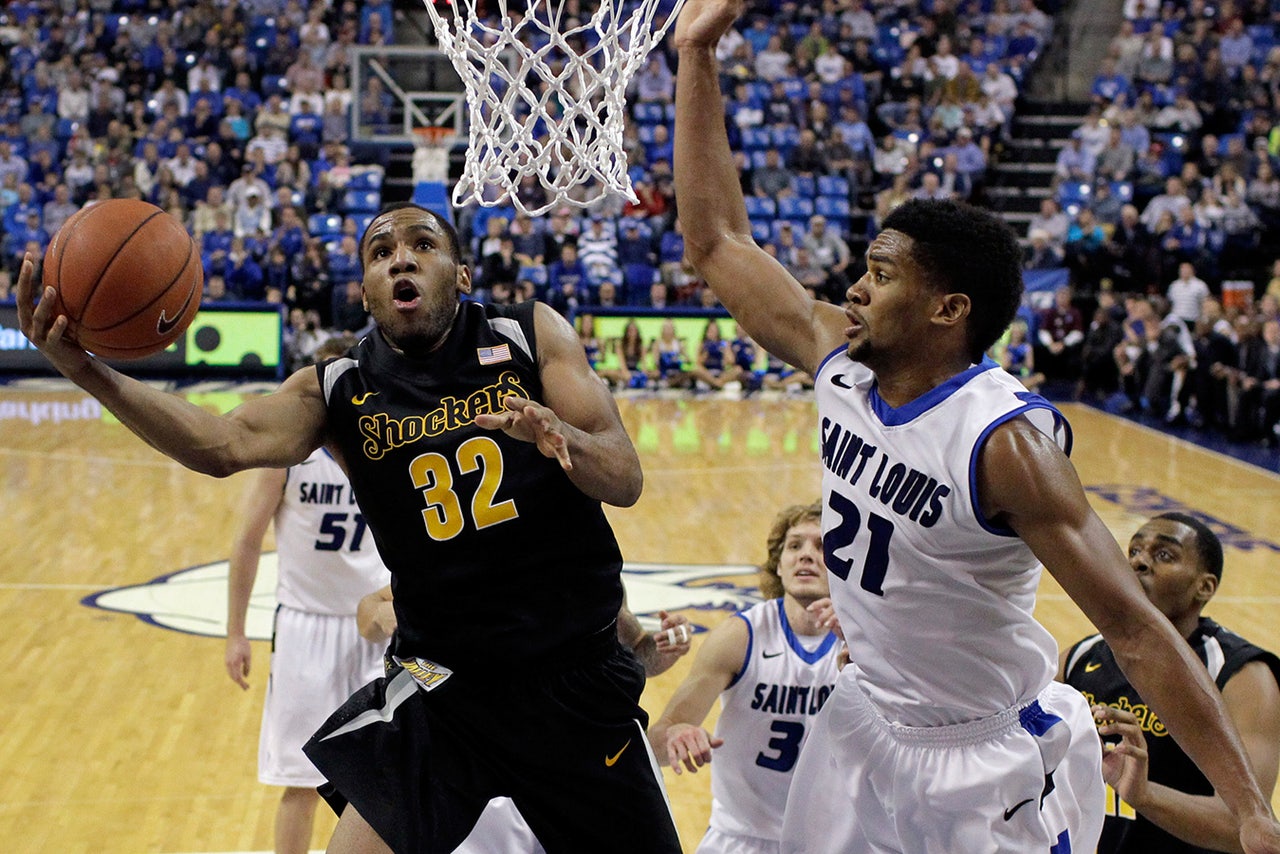 Upheaval is upon us. Welcome your new small-school overlords.This season's batch of mid-major programs looks poised to uphold the recent tradition set by George Mason, Butler, VCU and Wichita State, and big-name programs keep tripping up -- or, at the very least, struggling to keep their heads above the rising tide.
Nine ACC schools have already lost to at least one mid-major program. Seven SEC schools. Six Pac-12 schools. Five Big East schools. Four Big Ten schools.
Moving down the most recent AP Poll's top-10 alone, close calls are everywhere: Vermont nearly stunned Duke, Drexel played No. 2 Arizona closer than any team has to date, Columbia nearly spoiled Michigan State's Champions Classic buzz, UTEP finished four points away from handing Andrew Wiggins and Kansas a losing streak and Saint Louis provided No. 8 Wisconsin with a six-point scare. These small conferences are top-heavy, but the elite mid-majors have proven they can hang with almost anyone.
The Atlantic 10, Mountain West and West Coast conferences, in particular, feature three or four teams capable of making noise in March -- not to mention the fact that Wichita State looks even better than its Final Four team from a year ago.
(For general reference, here's a complete list of teams from the seven power conferences that have lost at least one game to a mid-major opponent entering Monday night's games: Virginia, Michigan, North Carolina, Georgetown, Creighton, Clemson, N.C. State, Tennessee, LSU, Marquette, Stanford, Alabama, Cal, Arkansas, Notre Dame, Texas, Temple, Rutgers, UCF, South Florida, Penn State, Kansas State, Boston College, Texas A&M, Oregon State, Miami, Georgia Tech, Virginia Tech, Washington State, DePaul, Nebraska, Northwestern, Seton Hall, USC, Washington, Georgia, Mississippi State, Auburn and, of course, TCU.)
That list will only expand as non-conference play continues. It's not a full-scale revolution, but it's entertaining nonetheless.
There are always surprises come Madness time -- so of course this could all very well turn into a chalk-fest -- and deep runs are typically predicated by favorable tournament matchups and accompanying upsets, but there is such an insignificant gap right now between top small-school programs and the many power conference teams they've already added to their respective win columns. But for the First Corner, a former mid-major now slugging away in the American Conference and exacting revenge on a Big 12 power:
1 Josh Pastner finally earned his signature win. It required 12 days of plotting, an under-the-weather Marcus Smart and overcoming a double-digit halftime deficit, but the proverbal hurdle has been cleared.
As has been discussed ad nauseam since the 36-year-old took over for John Calipari at Memphis, 25- and 30-win seasons mean very little with a C-USA strength of schedule and zero appearances in the NCAA Tournament's second weekend. Well, it took 14 attempts, but he's got his first win over an AP ranked team. Now, the Tigers can look ahead to a stiffer American Conference slate to prepare them for March.
Perhaps this is where the difference lies if the Tigers can find postseason success this time around, because they've taken on difficult non-conference challenges in previous seasons under Pastner. (Memphis took on Belmont, Michigan, Tennessee and Georgetown consecutively just to tip off the 2011-12 season; last season the program played VCU, Minnesota, Louisville and Tennessee out of conference. This is nothing new.) However, there's a distinct possibility that the C-USA slate did not adequately prepare the Tigers' talented group of players come tourney time. That could apply to any C-USA team, as the league has just registered one NCAA Tournament win since John Calipari's 2009 Memphis team.
Staying sharp shouldn't be an issue for Pastner's team this time around. Louisville, Connecticut and Cincinnati are each capable of making basketball life miserable for Joe Jackson, Shaq Goodwin, Austin Nichols & Co. Oddly enough, that's good news for Pastner's program. The 30-win cakewalk (relatively speaking) did not pay off. Following the most respectable win in his young career, this new route should pay dividends.
2 In the closing minutes of Duke's 72-66 loss to Arizona on Friday night, Mike Krzyzewski turned to Jabari Parker.
Over the final five minutes of the top-10 showdown -- "clutch" time, for some -- Parker, the true freshman sensation out of Chicago, took shots on five of the Blue Devils' 13 remaining possessions. He also served as a primary option on an additional three possessions (face-up isolation kickout; screener on pick-and-roll; dribble-drive kickout), bringing his grand total up to eight of 13 possessions that Coach K looked to him to deliver.
Though his efforts fell short of delivering the NIT Season Tip-Off title, Duke scored 11 points on the possessions Parker was utilized (1.375 points per possession), which has been a trend from the very beginning with the 6-foot-8 forward. He's come into the 2013-14 season more polished and prepared than any other freshman in this highly-acclaimed class, and Krzyzewski has responded in kind, leaning on him offensively at a rate not seen since the J.J. Redick days. After all, this is Duke; freshmen rarely stroll in as the immediate top dog. But eight games into their schedule, the Blue Devils are relying more heavily on Parker than any other team around the country is with a true freshman.
Parker has taken 34.6 percent of the Blue Devils' shots when he's on the floor this season -- and he's playing 31 minutes per game. As previously mentioned, if he keeps up that pace, it would be the highest percentage of shots taken for a Duke player since Redick took 34.6 percent exactly during the '05-'06 season. In fact, no freshman took more than one-third of his team's available shots last season ... and Parker is doing it for a national title contender.
The better news for Duke -- a team still dealing with its own set of issues in the rebounding and defense departments -- is that not only is Parker using up the majority of the team's possessions, but he's producing at an extremely high level, one college basketball has seen from a select few freshmen over the past decade-plus. In the efficiency era (since 2003), only two first-year players have taken at least one-third of their team's shots and posted an offensive rating of 110 or higher. If Jabari Parker stays at this current rate, he'd be the third frosh on the list:
It's difficult to envision such an offensively-gifted roster turning to Parker so frequently every game this season, though. Durant's 2007 Texas team was underclassmen-heavy and Beasley was head-and-shoulders better than every one of his Wildcat teammates in 2008.
That's not necessarily the case with Parker, as Rodney Hood is a legitimate second option while Quinn Cook and Rasheed Sulaimon deserve their fair share of looks. Still, the trust Coach K has shown he has in Parker this early into his collegiate career (one-year career as it well may turn out to be) is telling, and it has the frosh as an early, early frontrunner on National Player of the Year lists.
3 Jay Wright seems determined not be invited as a guest analyst for the NCAA Tournament this season. After a few down years -- yes, even last season's 20-win mark and first-round NCAA exit is considered a down year at Villanova considering the bar Wright himself set in Philadelphia -- it appears the Wildcats are back on track, having knocked off Kansas and Iowa on back-to-back nights to improve to 7-0.
Since its wild run to the 2009 Final Four, Wright's program has tallied just one win in the Big Dance: a 73-70 win over Northeast Conference champion Robert Morris that required overtime. In the meantime, the Wildcats have lost tourney games to Saint Mary's, George Mason and North Carolina.
But through seven games, this year's squad, led by JayVaughn Pinkston and James Bell (both averaging 17-plus points per game), bears a closer resemblance to the 2009 edition than any other subsequent teams. Reason No. 1: Villanova is getting back to work on the defensive end. Often lost in the shuffle of Scottie Reynolds' tournament heroics is that the Wildcats were extremely stingy defensively that season, allowing just 90.8 points per 100 possessions (13th nationally). Here's what Wright's reinvigorated defense looks like year over year (defensive efficiency and national rank, according to Ken Pomeroy):
Coupled with a more balanced offense that hits the glass hard, Villanova should be able to keep the always well-dressed Wright out of the studio ... at least for a round or two this time around.
4 When Fran McCaffrey accepted the offer to be the next Iowa head coach following four straight 20-win seasons at Siena from 2007 to 2010, the Hawkeyes' program was in terrible shape. Coming off a 10-22 season featuring just four Big Ten wins under Todd Lickliter, the same coach who set the stage for Brad Stevens' successful run at Butler, the best compliment one could give to the the Hawkeyes is that they were young. Lickliter never found a way to get things going in Iowa City, going a combined 38-58 without posting a single winning season before handing over the reins to McCaffrey.
As with most college basketball coaching hires -- McCaffrey was hired on March 28, 2010 -- expectations to hit the ground running on the recruiting front were low, as the spring signing period offers such little time to develop connections. Many stories out of Cedar Rapids at the time had McCaffrey settling and moving ahead to the 2011 class. However, that first class, the one that was considered to be a patchwork effort for a new coach, has helped set the foundation for Iowa's four-year turnaround.
McCaffrey landed three four-year starters or major contributors in that '10 haul -- Roy Devyn Marble, Melsahn Basabe and Zach McCabe, considered two- or three-star prospects at the time -- and they've picked the program up from 11 wins (2011) to 18 wins (2012) to 25 wins last season. (For one thing, Marble has become a star at the collegiate level, averaging 16.8 points and four assists per game this season for an offensive rating of 112.9.)
Since then, McCaffrey has continued to build his team from the ground up, landing starting forward Aaron White in the '11 class before beating the likes of Creighton and Stanford to land his point guard, Mike Gesell, and garnering the services of prized big man Adam Woodbury over UNC, Ohio State, Wisconsin and others. Add in Wisconsin transfer Jarrod Uthoff, one of McCaffrey's original targets in the '11 class, and the roster was set.
That's simply foundation work, though. The Hawkeyes are also getting it done on the court.
Iowa is the No. 23 team in the country and ranks in the top-25 in both offensive and defensive efficiency. Talk about a long road back.
That assembly of talent has the Hawkeyes set as one of the deeper teams in the country, with 10 players playing at least 14 minutes per game this season -- practically all of them producing at a respectable rate. The early-season routs of satellite and directional schools did little to sway the national opinion of last season's NIT finalists, but wins against Xavier and UTEP should hold up in March and an overtime loss to that resurgent Villanova team is far from embarrassing.
All the same, I'm having a tough time pinpointing just where in the Big Ten power structure to fit McCaffrey's bunch. Can it keep up in a league with Ohio State and Michigan State? Not likely. How about hanging with Wisconsin, Michigan and Indiana? At a glance, if the Hawkeyes can hold up against Notre Dame, Drake and Iowa State over the next two weeks, there's little reason to think they can't challenge for the conference's Nos. 3 to 6 spots and an NCAA tourney bid, it's first since the Steve Alford days.
This week sees the unveiling of our (Way Too Early) Naismith Watch, plus a few top performers around the country who could sneak into consideration through the year:
There's no sense in getting too far in-depth with Player of the Year lists this early in December, considering the fact that just one or two off games can drop you completely off the radar -- at least until next week. All the same, the previously-mentioned Duke frosh tops the season's first edition of the Naismith Watch:
The rationale behind Parker being the early leader? Well, while playing both top-10 competition (Kansas, Arizona) and smaller programs, he's delivered night in and night out. Even in his worst performance to date, he scored 19 points (on 21 shots) and grabbed three rebounds against what is now the second-ranked team in the country. That's it. If the difference between him and Smart and Napier and 15 other players around the country is still negligible, then so be it. It's Dec. 2.
But that small margin of error just a few games into the season gave him the leg up on Smart and McDermott, both of whom turned in off nights over the weekend in losing efforts. As for Napier, I'm not sure there's another player out there who means more to his team in every facet of the game and his stat sheet-stuffing ways should not go unnoticed. He's going to be a problem for opponents all season long. But again, the finish line is nowhere in sight. Parker simply got off the blocks a little bit quicker.
Keith Appling, Michigan State: Coming off a week with so much inconsistency from the nation's top performers, it's worth mentioning that the Spartans' senior point guard's game-by-game numbers have held up rather well. The three-point outing against Columbia has proved to be an outlier, as Appling has been more than capable against power conference teams (Kentucky, Virginia Tech, Oklahoma), averaging 20.7 points and 5.7 assists. A big reason for his increased contributions: he's taking a smaller percentage of Michigan State's shots but his effective field goal percentage has jumped up more than 20 points from last season.
Joseph Young, Oregon: Even when he's not putting up big scoring numbers, the Houston transfer is playing extremely well in Dana Altman's system. Posting a 69.5 true shooting percentage right off the bat (43rd-best nationally), Young is pacing the Ducks offense through a so-so non-conference slate. He's posted four 20-point games already, including one in a win over Georgetown, and Oregon just keeps on winning.
T.J. Warren, N.C. State: The 6-foot-8 forward is an excellent player stuck on a team still searching for its identity and struggling while doing so. (Funny how it seems like just yesterday the Wolfpack faithful were celebrating the second coming of Chris Corchiani.) Still, coach Mark Gottfried can rely on Warren to show up. In back-to-back games last week, he posted 30 points and double-digit rebounds and he's averaging 22 points and seven rebounds on the year. However, he, along with the rest of his teammates, have plenty to prove once the quality of competition picks up.
Back in 2006, George Mason started a nice trend, one that's spanned the past eight seasons with surprising regularity. Since that magical run, five non-power conference teams (Memphis, VCU, Wichita State and Butler twice) have made a Final Four appearances, missing the prestigious stage of the NCAA Tournament just twice. With that in mind, here's a look at the potential torch-bearers of that tradition, as well as some of the best stories outside the major conferences:
As stated in the intro, this looks to be an extremely deep class of formidable mid-major programs, so there's no way to fit every single one that has made waves this season into any top-10 format. There are simply too many choices. However, here are my picks entering into December based on a balance of quality wins and losses, strength of schedule, efficiency numbers and head-to-head matchups:
Wichita State was the easy pick after a neutral court hammering of BYU followed by a 70-65 road win over Saint Louis (ranked sixth on this list). The Shockers also rank in the top-20 for both offensive and defensive efficiency nationally, so that required very little deliberation. UMass gets the nod over San Diego State thanks to an undefeated record and similar strength of schedule, but with wins over Creighton and Marquette last week, plus a nine-point loss to Arizona, Steve Fisher's program is way ahead of schedule.
Then there's Dayton, which has not backed down from anyone this season, losing by one point to Baylor in Maui and boasting wins over Gonzaga (No. 5 here), Cal and Georgia Tech. VCU will likely move up as resumes balance out (that FSU loss weighs a bit heavy here). Drexel barely sneaks in over the likes of George Washington, Utah State, Saint Mary's, BYU and Boise State following a triple-OT win against Alabama. The icing on the cake for the Dragons? No team has played Pac-12 powers Arizona and UCLA closer this season -- they lost by a combined nine points.
Derrick Marks, Boise State: The Broncos will not be making their way into the rankings above until they get through this upcoming stretch of Utah, Kentucky and Saint Mary's, but their backcourt continues to impress. In the inaugural Corners column, it was 6-foot-6 guard Anthony Drmic who made his way into this space following a season-opening 34-point outburst. This time its his running mate attracting some warranted attention. And though Drmic has been the Broncos' best player to date, Marks is more than capable of posting big nights like he did against Idaho this past week, scoring 39 points on 13 field goals (21-of-23 at the free throw line) and grabbing four boards. Just last season, Marks posted similar performances against better competition:
All four opponents made the NCAA Tournament while the Broncos sat back and watched from home, but the precedent against top competition has been set. If he can mimic that production in a winning effort or two in the coming weeks, Boise State (an admitted Corners favorite this season) will make the Mid-Major Top-10.
UAB: In Jerod Haase's inaugural season in Birmingham, his team's best win came against UTEP -- a decent win over a program that pushed Memphis and Southern Miss for the C-USA crown in 2013. Still, trying to sell UTEP as a signature win to recruits has to be difficult. That won't be necessary anymore, as Haase, a former UNC assistant, took down his old boss Roy Williams and the 16th-ranked North Carolina Tar Heels on Sunday evening, 63-59. With the win, UAB has a rather impressive start to build off of, pushing New Mexico to double-overtime and now boasting a win over a top-25 NCAA tourney probable.
With JUCO import Chad Frazier (25 points vs. UNC) and Oklahoma transfer C.J. Washington leading the way, the top of Conference USA (Louisiana Tech, Southern Miss, Charlotte, UAB) could be in decent position even with the offseason loss of Memphis.
John Brown, High Point: Toiling away in the shadows of the ACC nerve center, the Panthers' 6-foot-8 forward might be the best mid-major player nobody is talking about ... unless he's throwing down highlight-reel dunks. It's true that Brown, Scott Cherry's highest-rated recruit in five seasons at High Point, has made his name above the rim, but he's off to a terrific (and efficient) start to his redshirt sophomore campaign, averaging 21.5 points and 9.8 rebounds per game against decent competition. Entering Monday, Brown led all qualified players with a 143.7 offensive rating -- the next closest guy (Lafeyette's Seth Hinrichs) comes in more than 13 points lower.
High-profile programs Georgetown, Syracuse and Arkansas are still ahead on High Point's non-conference slate, and it's a certainty that the majority of the defensive attention will be on Brown, who has lit up a power conference team before (putting up 27 and 10 on Wake Forest last season). Expect NBA eyeballs to follow suit.
---