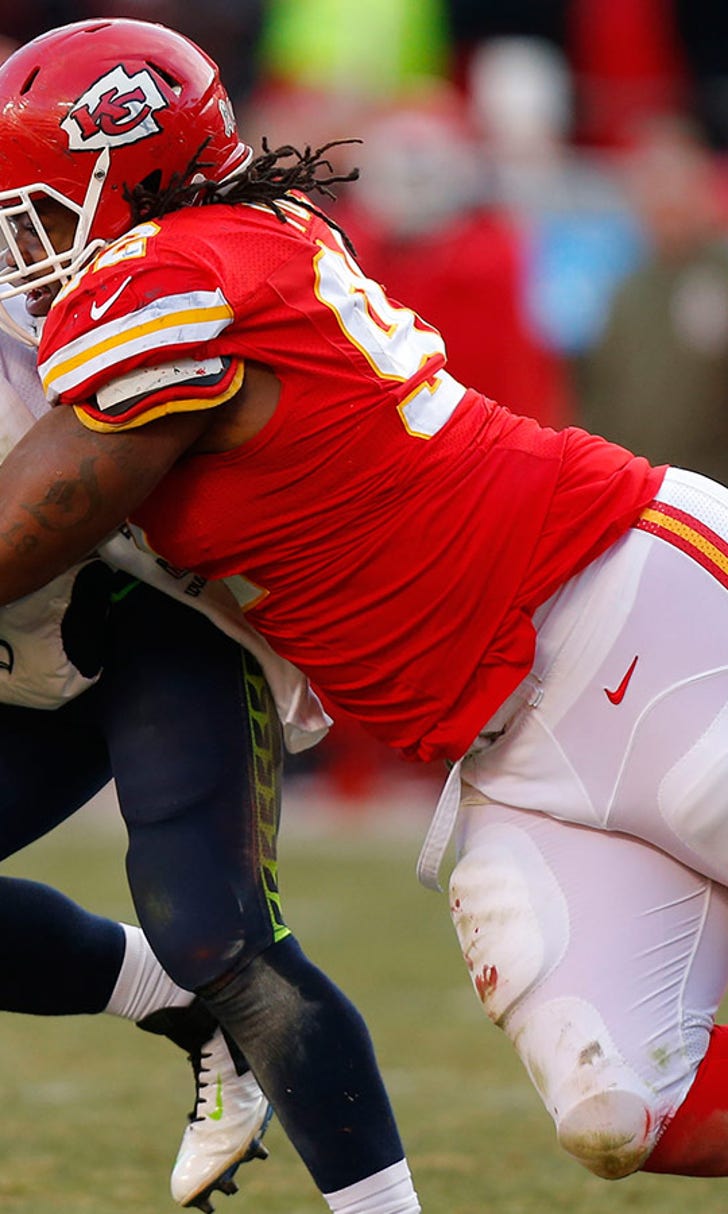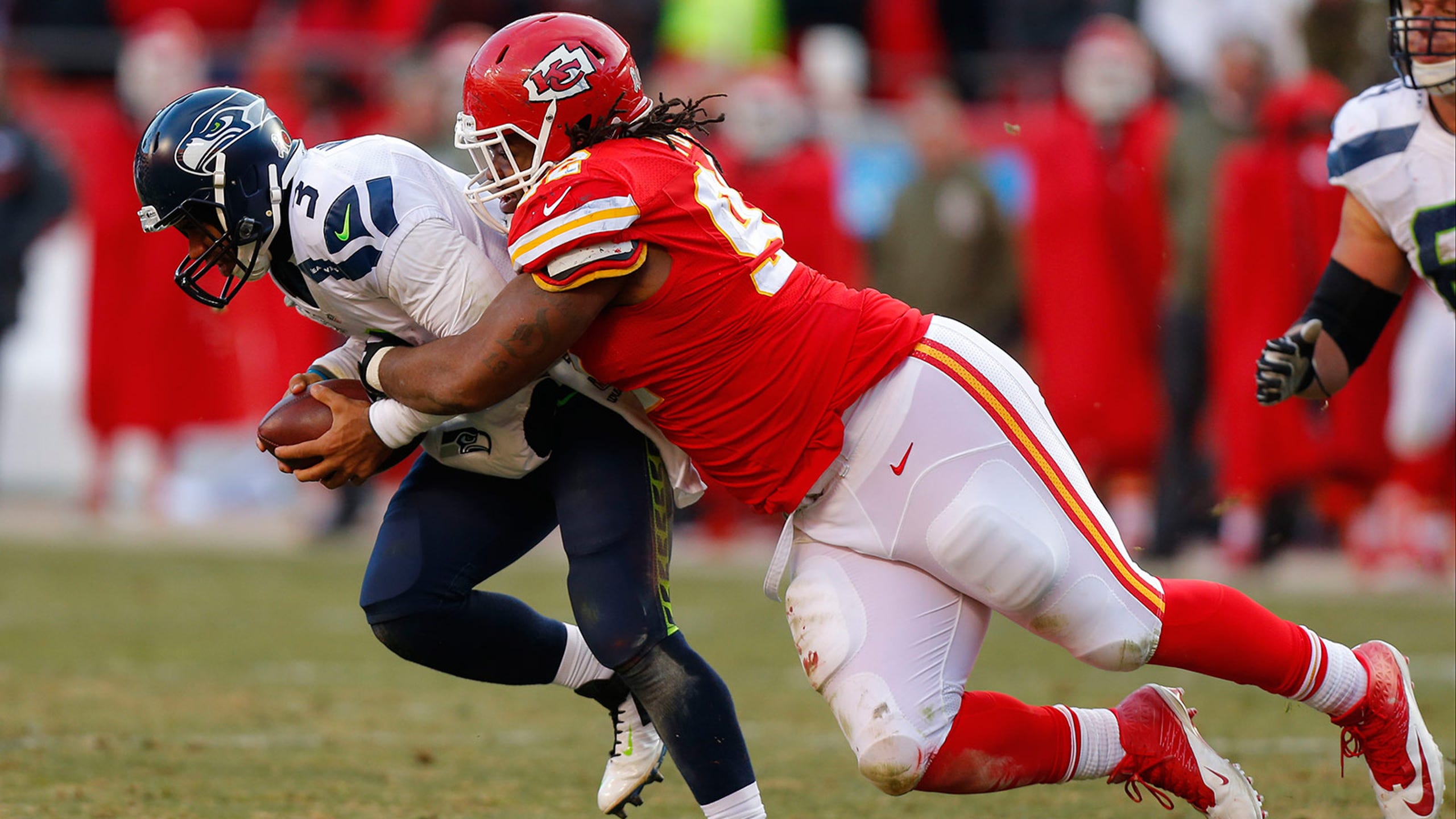 3 in the Kee: Chiefs' start is for real, and Oakland may be ... dangerous?
BY foxsports • November 17, 2014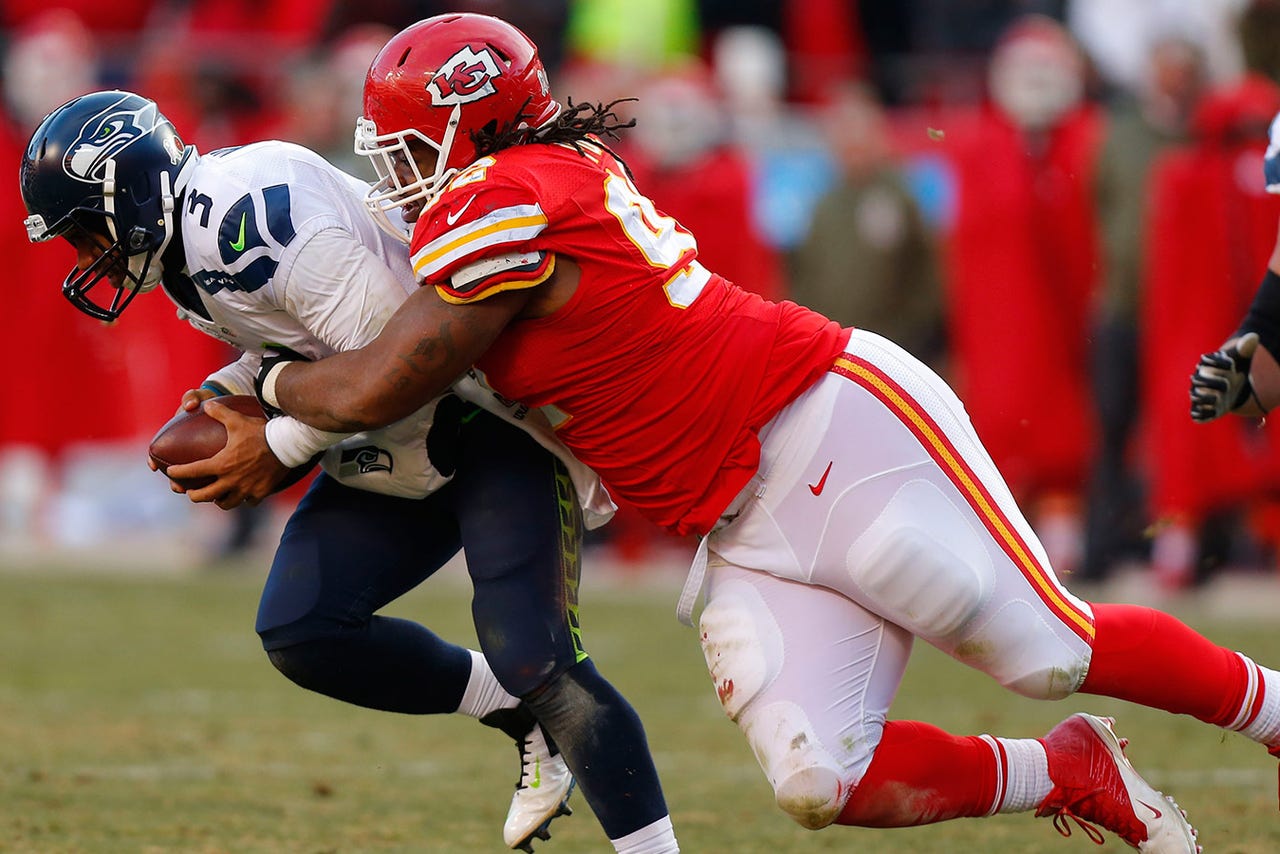 KANSAS CITY, Mo. -- The Patriots have three wins on their ledger over NFL teams with winning records through Week 11. The Steelers have three. The Colts, Bengals, Ravens, Browns and Dolphins have two each.
The Kansas City Chiefs have four.
So, no, don't let anyone tell you this 7-3 start isn't for real, or that this team is riding some kind of lucky schedule bounce. The Andy Gang has already played the four teams that appeared in the two conference championship games last January and won half of those marquee matchups -- knocking off New England and Seattle at home while falling to Denver and San Francisco on the road.
They're tested. They're legit. And it doesn't look as if they're going anywhere anytime soon. Well, except for Oakland, but we'll get to that.
Of course, Seattle at present, like a lot of defending champs, isn't the Seattle of last year, either, what with the Percy Harvin trade and mercurial tailback Marshawn Lynch basically going all rogue in the press after Sunday's loss at Arrowhead Stadium.
Pete Carroll has problems. The Chiefs, though, the Chiefs have potential ...
THREE LINGERING QUESTIONS FROM CHIEFS 24, SEAHAWKS 20
:03 ... Is it crazy that sometimes I want to scream at Junior Hemingway, and other times I want to just hug the lug?
It ain't crazy. It's life as a fringe NFL receiver. Ol' No. 88 hasn't, shall we say, made the most of his opportunities at the wide receiver slot, despite a rash of injuries that kept pushing him up the depth chart. Among players who had been targeted at least 15 times this season going into Week 11, Hemingway's drop percentage of 15.8 percent (11 catches, three whiffs) was the fifth-worst in the league -- although, to be fair, that wasn't the worst percentage on the Chiefs' roster: That distinction belonged to backup tailback Knile Davis, at 16.7 percent.
But 88 has shown his value in other ways, especially as a gunner on special teams. And never more so than with 2:56 left in Sunday's win, when he dived into the end zone on punt coverage while simultaneously slapping Dustin Colquitt's boot back into play, preventing a touchback and allowing teammate Josh Martin to fall on it at the Seahawks' 4-yard-line. Seattle, down 24-20, needed 96 yards, as opposed to 80, to try to rally, and the subsequent drive got only as far as the 28-yard line, and then back to the 20, before the ball was turned over on downs. With good teams, the little things add up to big things, and Hemingway's dive turned into one of the biggest little plays of all.
:02 ... Loving the goal-line formation with nose tackle Dontari Poe at fullback. We'll see him get the ball on a handoff at some point, Refrigerator Perry-style, right?
You'd think. Or will get targeted via short throw, perhaps? Stands to reason that coach Andy Reid has been saving up a #PoeHeavy touch for that moment when the Chiefs really, really need it -- maybe against Denver in Week 13. Poe is a big body with almost freakish speed, quickness and nimble feet for his size, so he could certainly handle a touch.
Plus, as with J.J. Watt, we love it when star defenders can play both ways, even situationally. ProFootballFocus.com credits the Memphis native with four snaps at fullback this fall, with a plus-0.2 grade overall and plus-0.2 as a pass blocker.
:01 ... Come on: Is Oakland dangerous? Really? The 0-10 Raiders?
Yeppers. Recent history often tells us that the longer a bad team stays bad, the more dangerous (and desperate) they become over the final five or six weeks of the campaign. Lest we forget: In 2000, the 0-11 Chargers, led by the legendary Ryan Leaf at quarterback with Jim Harbaugh as his backup, knocked off the Chiefs at home during Week 13 for their first -- and only -- victory of the year, 17-16.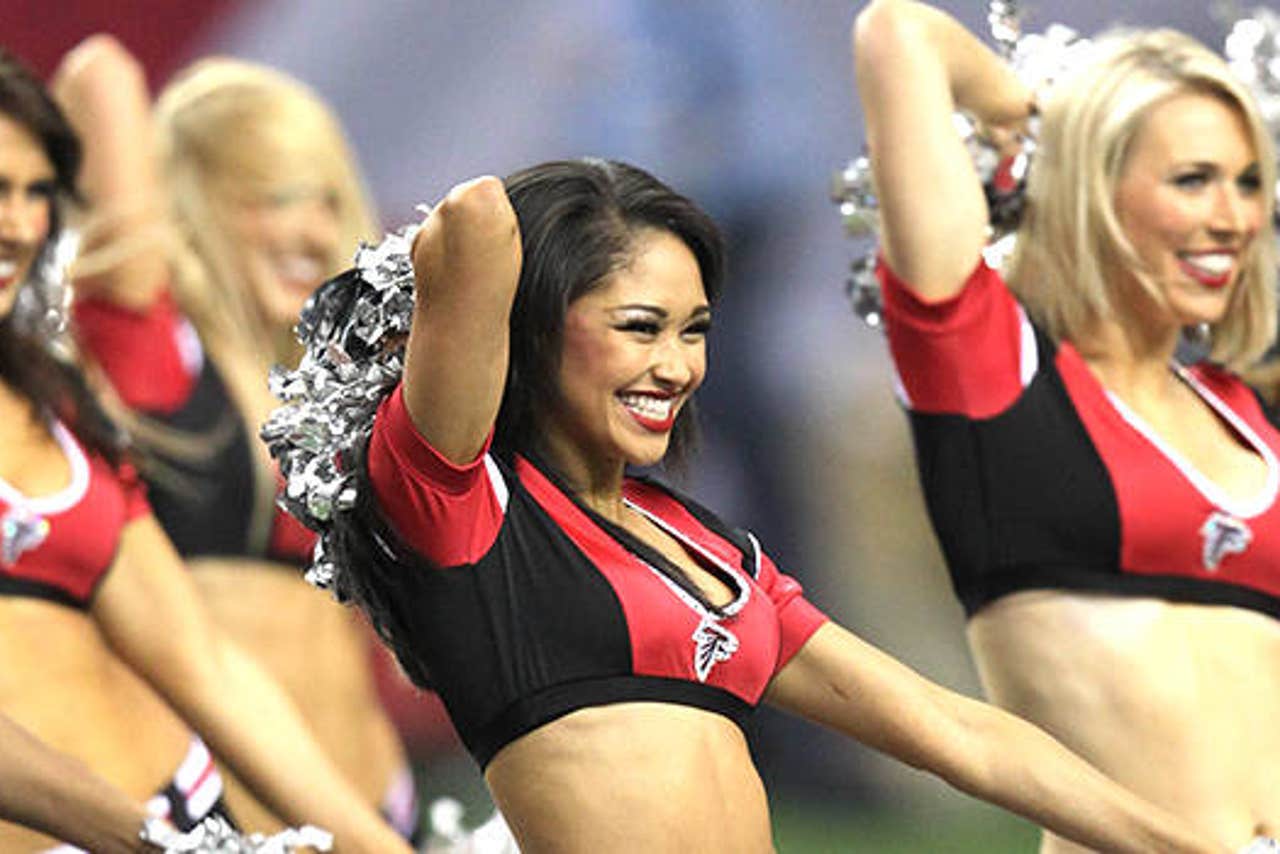 Flip through our photo album of NFL cheerleaders.
In 1997, the 0-10 Colts, led by the legendary Paul Justin under center, beat the Packers at home during Week 12 for their first win. The 1993 Bengals, after an 0-10 start, also got their first win on their 11th try of the year, at home against the Raiders, 16-10. Ditto the 1984 Oilers, who at 0-10 stunned the Chiefs at Arrowhead, 17-16. The year before, Houston snapped an 0-10 start to that campaign with a home victory against the Lions.
So sure, it can happen. It's a short week, a rivalry game, a road game, and as the saying goes, they pay the other guys, too. Even if the other guys are garbage.
You can follow Sean Keeler on Twitter at @SeanKeeler or email him at seanmkeeler@gmail.com.
---