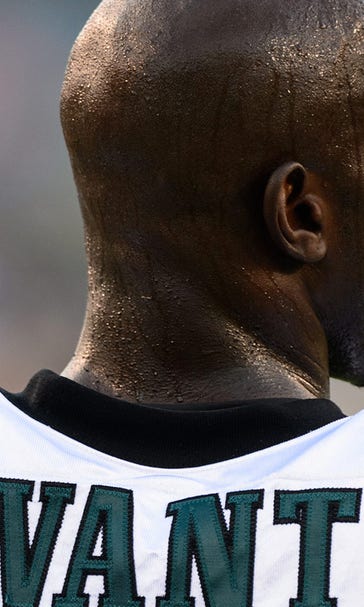 3 in the Kee: Avant signing is safe, not sexy; AFC playoff chase could be nuts
BY foxsports • November 24, 2014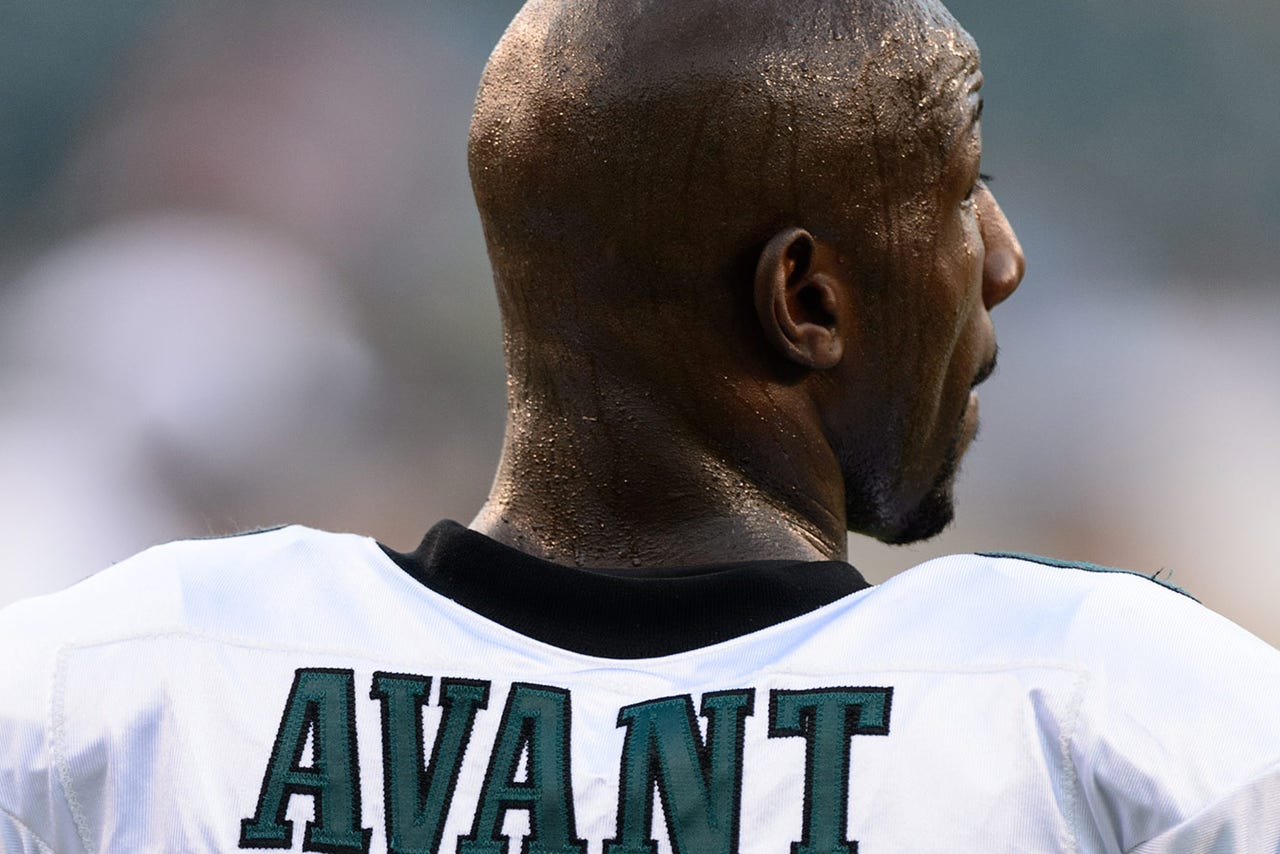 KANSAS CITY, Mo. -- Jason Avant can get up to speed quickly, even if his top speed isn't what it used to be. The newest Kansas City Chiefs wide receiver is a plug-and-play fallback plan, a veteran who knows what coach Andy Reid and offensive coordinator Doug Pederson like to do, someone who can hit the ground running with a new team in late November.
The former Eagles-turned-Panthers wideout signed late Friday is, in baseball parlance, more a crafty, veteran lefty out of the bullpen than an impact bat for the stretch run. In 11 games with Carolina, the 31-year-old ex-Michigan standout recorded 21 catches for 201 yards (9.6 per catch) with a touchdown, with an overall ProFootballFocus.com grade of minus-4.6.
At 6-foot, 210 pounds, Avant is neither a big body like Dwayne Bowe nor a burner in the Donnie Avery mode, but has a reputation for being sure-handed: He caught 64.2 percent of his targets in 2011 and 69.7 percent in '12, with both totals higher than Bowe's 57.4 and 51.8, respectively.
Unfortunately, that reliability has fallen off a bit over the last season-and-two-thirds: Avant's target-catch percentage dipped to 50 percent in 2013 and 52.5 percent this fall. By comparison, Bowe is at 65.7 percent, Avery at 58.3 percent and Junior Hemingway 57.1 percent through 11 games.
So why take a flier?
Well, why not? An already-thin receiving corps is down to scraps now -- Hemingway left last Thursday's loss to Oakland with a concussion, and another wideout, A.J. Jenkins, was placed on injured reserve to correspond with the Avant signing. Plus, there's comfort on both sides: Reid drafted Avant out of Ann Arbor in 2006, and as a slot man in Philly he averaged 455 yards and 37 grabs.
With five regular-season games to go, a Chiefs wideout has yet to catch a touchdown pass. It would be kind of perfect for how this bizarre season has gone if Avant, fresh off the street, somehow winds up being the first.
THREE LINGERING QUESTIONS FROM RAIDERS 24, CHIEFS 20
:03 ... This offensive line, man, wow. Step back, or major step back?
Well, it sure as Hades wasn't a step in the right direction. After bullying the Seahawks (for the most part), the Chiefs' leaky pocket leaked all over the place against the Raiders -- but most significantly in the A and B gaps.
Center Rodney Hudson and right guard Zach Fulton were the only Chiefs linemen to receive positive grades (Hudson: plus-2.8; Fulton: plus-0.2) in Week 12 from PFF scouts. And for the left side of the line, it was a night only a rented mule could love. Left tackle Eric Fisher graded out at a minus-0.3 overall with two penalties, and left guard Mike McGlynn had one of the worst days an interior blocker can have: a minus-5.8 overall, minus-2.8 on pass blocking, minus-3.2 on run blocking, a penalty and five quarterback hurries on his ledger.
Even more surprising, it wasn't McGlynn's worst PFF day of the year to date; that distinction went to the game against Buffalo two weeks earlier, with a minus-6.5 overall grade and a minus-4.2 on run plays. And with veteran Donald Stephenson suffering a shoulder injury against the Raiders, the cavalry probably isn't coming over that yonder hill against Denver, unless Reid has a surprise in store later this afternoon.
:02 ... How key will Ron Parker be this weekend against Denver?
It's Peyton Manning, so every part of the back five (or six) will get tested, at some point. In No. 38's defense, that fourth-quarter interference call in the red zone that extended the Raiders' fateful game-winning drive was -- let's just call it dubious, at best. It didn't appear, at game speed, as if the Chiefs' defensive back was playing receiver Andre Holmes and not the ball. It looked to be a 50-50 call on replays, too.
PFF docked the journeyman for his gaffe, though, and gave him a minus-1.8 grade for the evening, minus-2.1 on pass coverage. And to your point: During four games in which Parker was primarily at corner, PFF gave him a cumulative grade of minus-1.2, or minus-0.3 per game. In the seven contests in which he started or mostly played safety, it was minus-3.9, or minus-0.56 per tilt. So we'll say, with no pun intended, that it's a serviceable, um, push.
Actually, the positions that could be a bigger concern against Manning, if the Miami tape is to believed, could be the inside linebackers and safeties. With Emmanuel Sanders recovering from a concussion and a general hammering in St. Louis, the Broncos leaned on running back C.J. Anderson to bludgeon the ball down the field to try to grind down a good Dolphins front. It took some time to rev up, but it worked: Anderson ran for 167 yards on 27 carries, and Manning was able to find Sanders on dump-offs and hit big Demaryius Thomas in the red zone.
Sean Smith and Eric Berry have been tough to beat over the top, and given the Chiefs' inconsistent defensive fits and tackling in Oakland -- that first quarter was a nightmare -- it wouldn't be a shock to see Denver try that same approach (screens, draws, get Justin Houston/Tamba Hali upfield and out of the play) at Arrowhead to try to mix things up so Manning can get some better throwing windows later. Either way, Anderson's success has given defensive coordinator Bob Sutton one more wrinkle to think about.
:01 ... Please, please say there's life after Oakland, right? RIGHT?
First, don't say we didn't warn y'all last week. Second, according to Elias Sports Bureau, while the rest of the NFL is 37-16 all-time versus teams 0-10 or worse, the Chiefs are just 1-4 against the worst of the worst, and have dropped three straight to the doghouse club since 1975.
The easily vanquished who became vanquishers: The 1975 Chargers (0-11 before beating the Chiefs), the 1984 Oilers (0-10), the 2000 Chargers (0-11) and the 2014 Raiders (0-10).
Third -- and this is the part Chiefs fans really won't like -- not only is the precedent for the Chiefs against a winless-in-late-November team awful, the aftermath is arguably worse. Kansas City teams are 0-3 since '75 in the game immediately after losing to a team with a record of 0-10 or worse.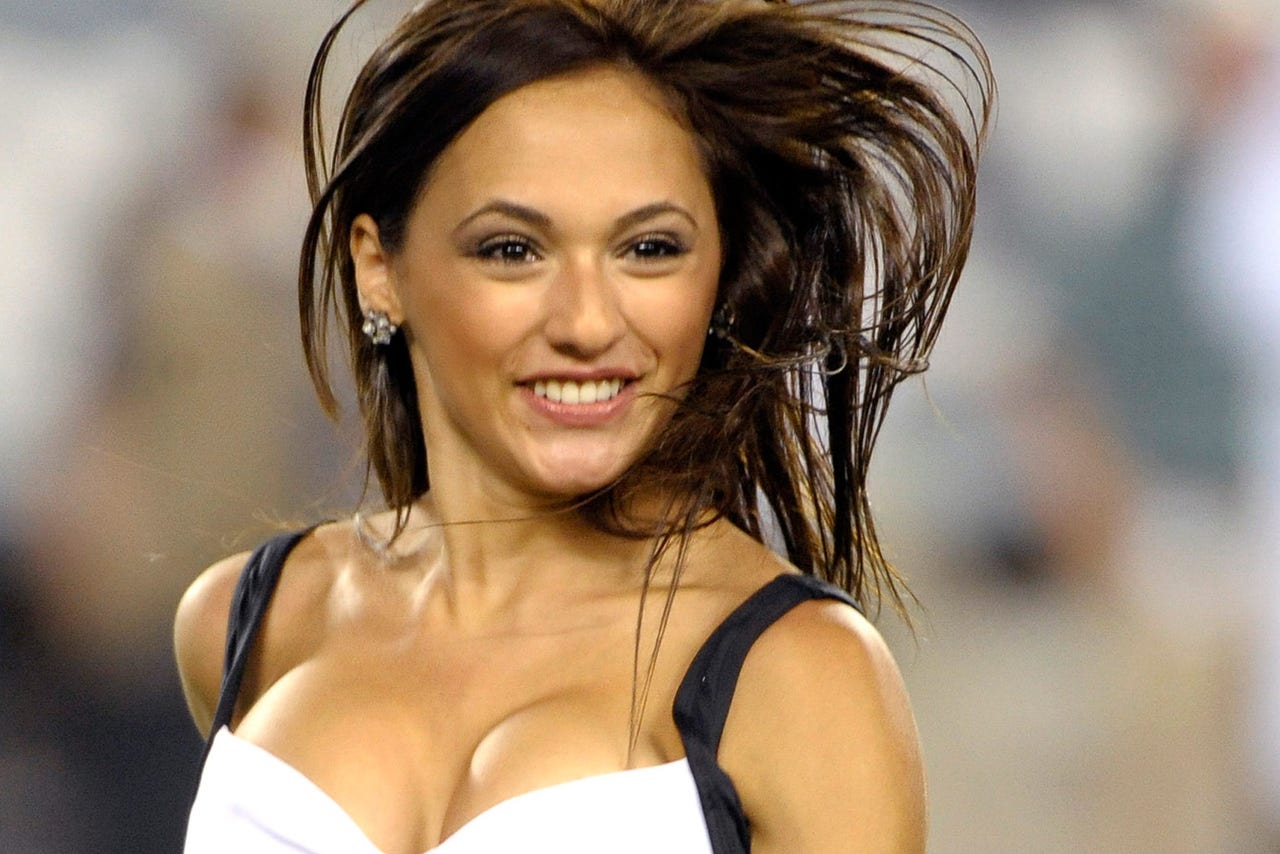 Flip through our photo album of NFL cheerleaders.
In '75, the season ended without another victory. In '84, the Chiefs lost two more after that Oilers setback before a three-game win streak set their record at 8-8. In 2000, Kansas City split its last four tilts after falling to the woebegone Bolts.
On the plus side, there's a first time for everything -- heck, just look at Oakland. On the flip side, here come the Broncos (8-3), Cardinals (9-2), Steelers (7-4) and Chargers (7-4) -- and an AFC playoff chase that could be absolutely Looney Tunes down the stretch.
You can follow Sean Keeler on Twitter at @SeanKeeler or email him at seanmkeeler@gmail.com.
---