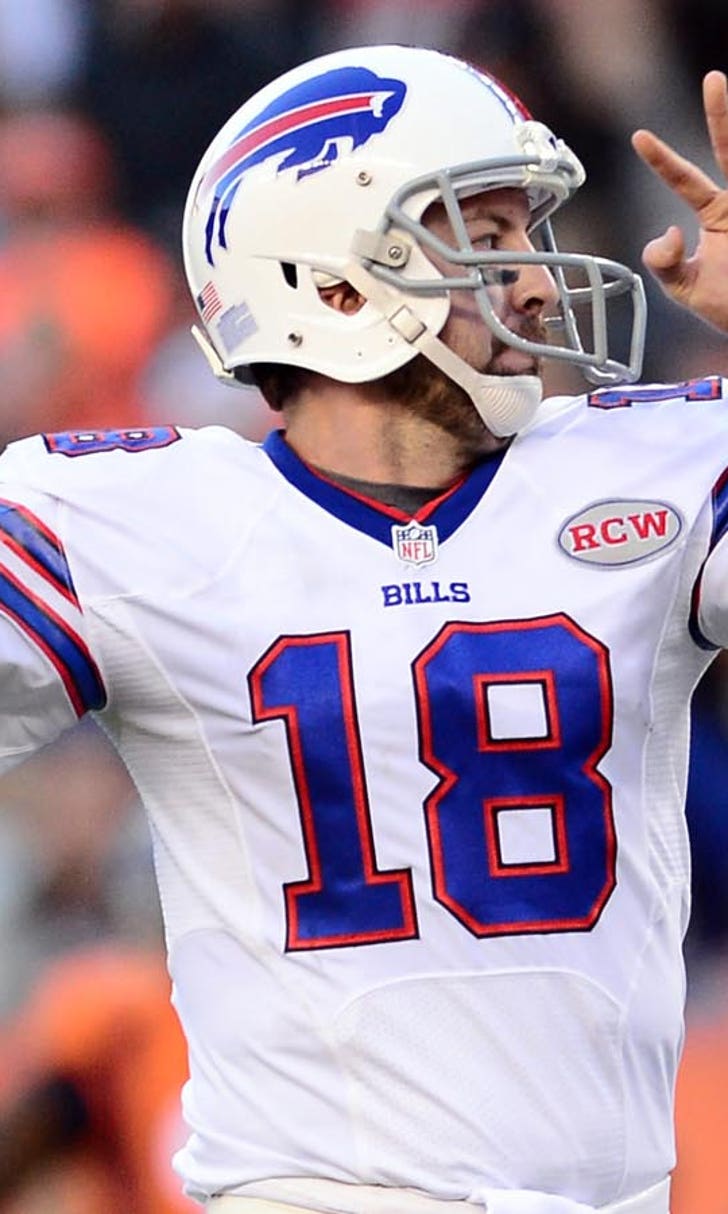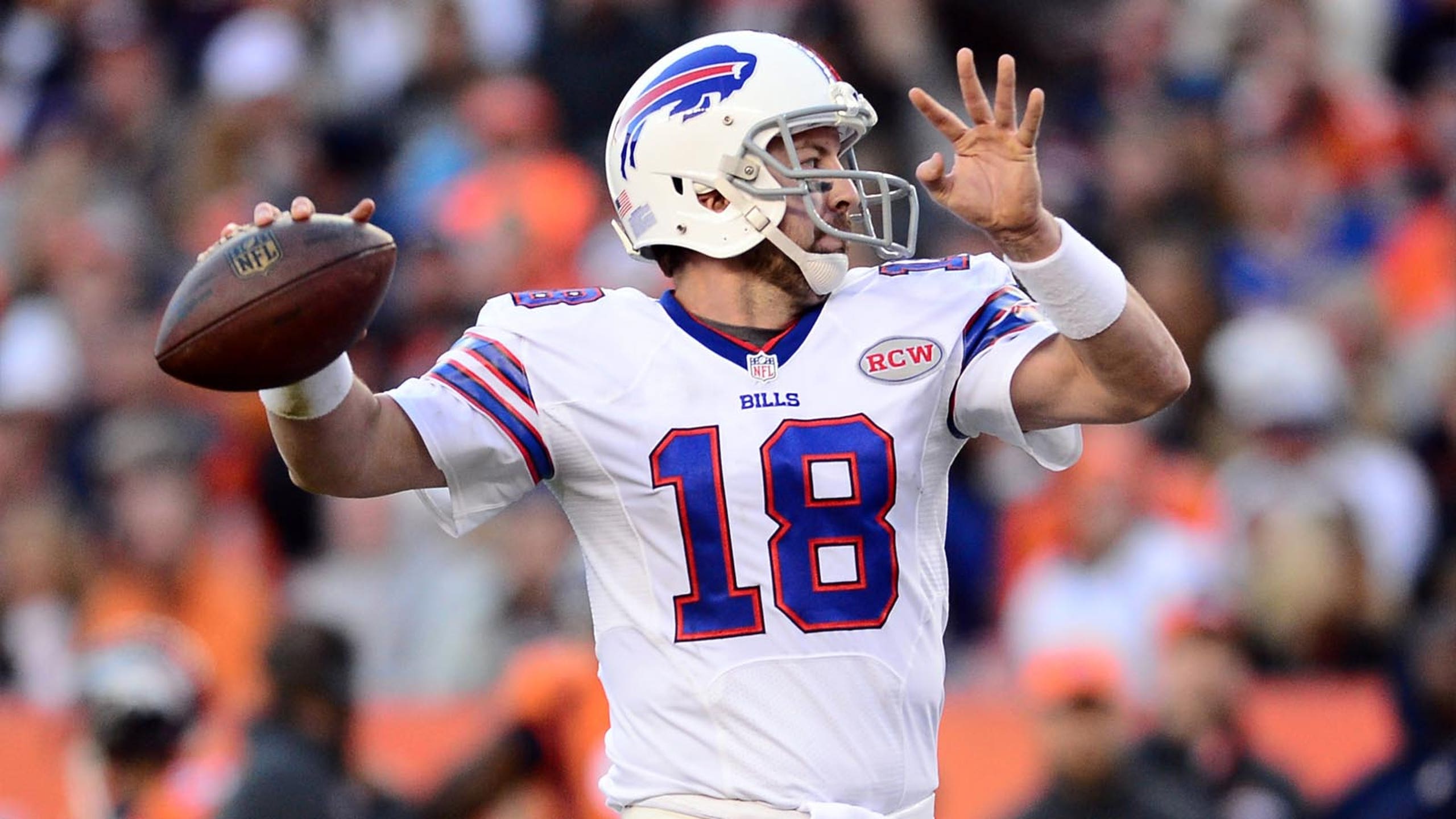 3 coordinators, 3 questions: Bills will be a challenge
BY foxsports • December 12, 2014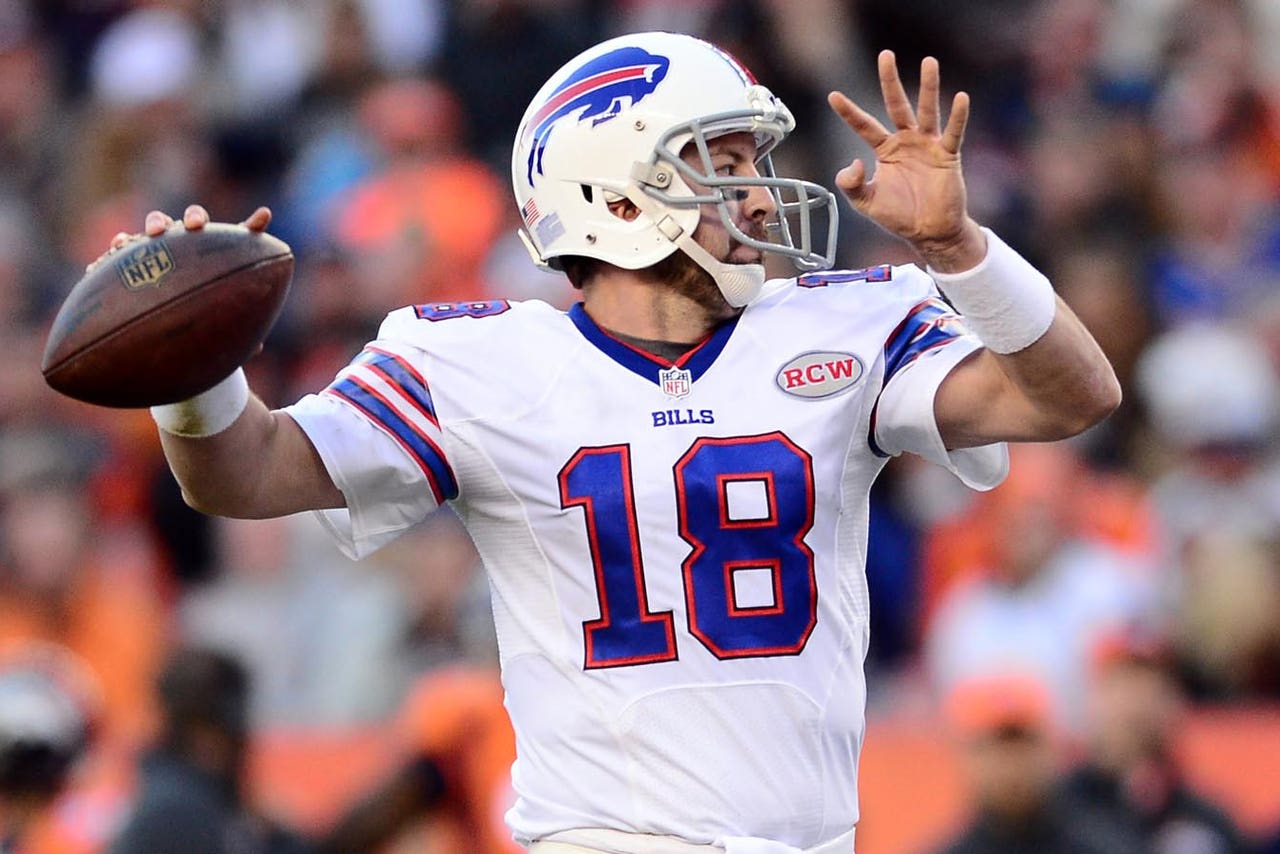 GREEN BAY, Wis. -- With the Green Bay Packers coming off a Monday night game and operating on a short week to prepare for the Buffalo Bills, the team's coordinators did not have their typical day-after-game interviews with the media. But rather than skip our weekly Tuesday 3 Coordinators, 3 Questions post, it just had to be pushed back a few days.
Here are three question-and-answer highlights with each Packers coordinator after they met with reporters Thursday:
1. The play Week 12 in which A.J. Hawk was trying to chase down Kyle Rudolph made it seem like he was not his normal self. Does Hawk seem right to you when he is on the field?
CAPERS: "I think he's fine. I think he's probably better now that we aren't playing him (every snap). There were a couple games he played 70 plays. We're always concerned about not overplaying our guys to where hopefully we can have him as healthy as we can have him through the month of December and hopefully a chance to play after that. I think A.J.'s fine now. I think he's better right now with the fact that he hasn't played 70 plays the last couple weeks. I think that will bode well for us moving forward."
2. Have you liked what you've gotten out of Sam Barrington in recent weeks?
CAPERS: "I think he continues to make progress. We like Sam. He's come a long way from where he was as a rookie. He's still learning in some areas but we like what he brings to the table. I think it's been good to see him get in there and split some of those reps. We went through a period there where it was really overly skewed toward A.J. If you look at the rest of our team, the rest of our team was playing 45 snaps and A.J. was playing 70 snaps. So, you have one of your veteran players that's playing 25, 30 more snaps than everybody else. You'd like to get that balanced out. We've tried to make sure with our personnel that we're not just overloading certain guys, and even with guys like Clay."
3. What concerns you about Buffalo's offense?
CAPERS: "Well, first of all, they're going to be a hungry team. They're fighting for their playoff lives. Anytime you go in there, that's a hostile environment to play in. They have very good fans. I think they've got a good all-around team. They've got a veteran quarterback that was an excellent pickup for them when they picked him up. We've played against him, two, three years ago, we played against him twice in the same season, and he had the one win against us. Denver here and then Kansas City there when they beat us. He's been around a long time. He's a vet that knows how to get the ball out of his hands, go to the right place with the ball. They've got a very good offensive line, they're big and physical on the offensive line. They've got a couple running backs who are more downhill, north-south runners. They've got a talented young receiving group. They have a couple young receivers with two years and then obviously Watkins is a rookie. They've got very good talent there. You look at them last week against Denver, he threw for 340-some yards against last week against Denver. Quite frankly, the last drive or two, it was kind of like our last couple two minutes. Denver had them fourth-and-16 and they converted. Then they had them fourth down the next drive and they converted that. But they took the ball down the field and scored on them. We know we're going to get their best effort, but we're more concerned about us going in and giving our best effort. We know what we're going into and we know the challenge, so we've got to play good, sound, fundamental football and we've got to make our plays when we have chances to make plays."
1. What's going on with another extra-point being blocked?
SLOCUM: "Continuity and personnel. We need to do a better job there. Really overall in the protection, we've had some breakdowns on the placement unit and twice on the punt team. For me, as a special teams coach, that's unacceptable. I look at it objectively, the one in Miami was a breakdown by a player who just didn't get it done. Then we go against Philadelphia and we're up by a bunch of points and they're coming after us, and maybe we didn't have our stinger out on that play. We need to finish the ballgame there. Then we had the blocked field goal in Chicago; Willie Young does a nice job, jumps. We get knocked back a little bit in Philadelphia, and then this week. Fortunately, they haven't been, with the exception of this past week, the blocked extra point was a big play in that game because it put the score at nine points and we were potentially two scores from losing the lead. The others, Miami was significant, defense did a great job going out and stopping them. Against Philadelphia, fortunately that didn't hurt us. The game was pretty much under control at that point, and the extra point was not a factor."
2. Don't recall you guys ever having this many blocked in a year . . .
SLOCUM: "We haven't. Whoever is in there has to step up and get it done. We've been really solid in our field-goal protection with Josh Sitton and T.J. Lang there side-by-side for several years. We had, I think, Oakland jump over us one time and block either a field goal or an extra point that was out of hand. Prior to that, Julius Peppers blocked one. But we've been solid for a long time in there, and something that we haven't done this year is not acceptable to me. You shouldn't have kicks blocked."
3. What happened on the punt that was almost blocked? Was John Kuhn still talking to someone on the sideline?
SLOCUM: "We had a communication problem. . . . The personnel was correct. It was a communication problem between John and Brett (Goode). Brett recognized the clock was about to run out and snapped the ball, and he shouldn't have at that time."
1. Does the offensive line see this as a particularly difficult challenge going against the defense with the most sacks in the NFL?
CLEMENTS: "I'm sure they look at it as a challenge, yeah. We're playing a good defense. Our whole offense looks at it as a challenge. They're a very good defense. Statistically they're good, they're playing at home, they're fighting for a playoff spot, it's a game they need. It's going to be a tough environment. It's a challenge for everybody. Everybody looks at their individual matchups that they have, and the line obviously does that to see who they have to be blocking all day. They know they're good, and they're preparing to give their best effort."
2. Do you think earlier games against other top defenses like Seattle and Detroit has helped prepare the offense for this?
CLEMENTS: "If you're playing against a good defense, hopefully it gets your competitive juices flowing and you can go out and perform. We've had some success at times, and other times we haven't. If you're playing against a good team, that's going to happen. They're going to win some downs, you're going to win some downs. But at the end of the day, hopefully we've won more and made the plays when we needed to make them."
3. Is it a unique challenge when going against a defensive tackle like Marcell Dareus who has double-digit sacks?
CLEMENTS: "I wouldn't say it's a unique challenge. It's the challenge for the week. Different defenses have different types of players, and you gear up for the challenge that week. He's obviously a very good player, he's had a lot of success. Our interior people, guards and center, have played well. So it's going to be a good matchup."
Follow Paul Imig on Twitter
---