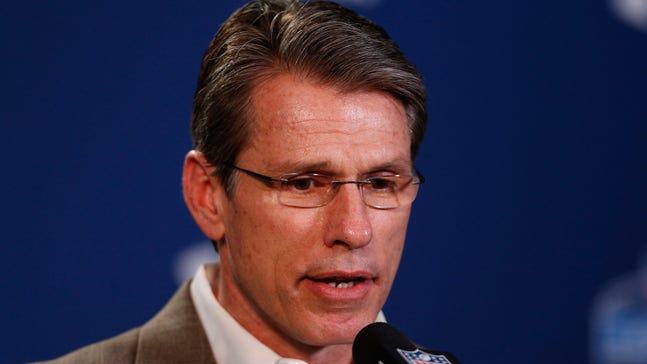 2014 Vikings draft preview: Spielman's draft strategy
Published
May. 7, 2014 3:30 p.m. ET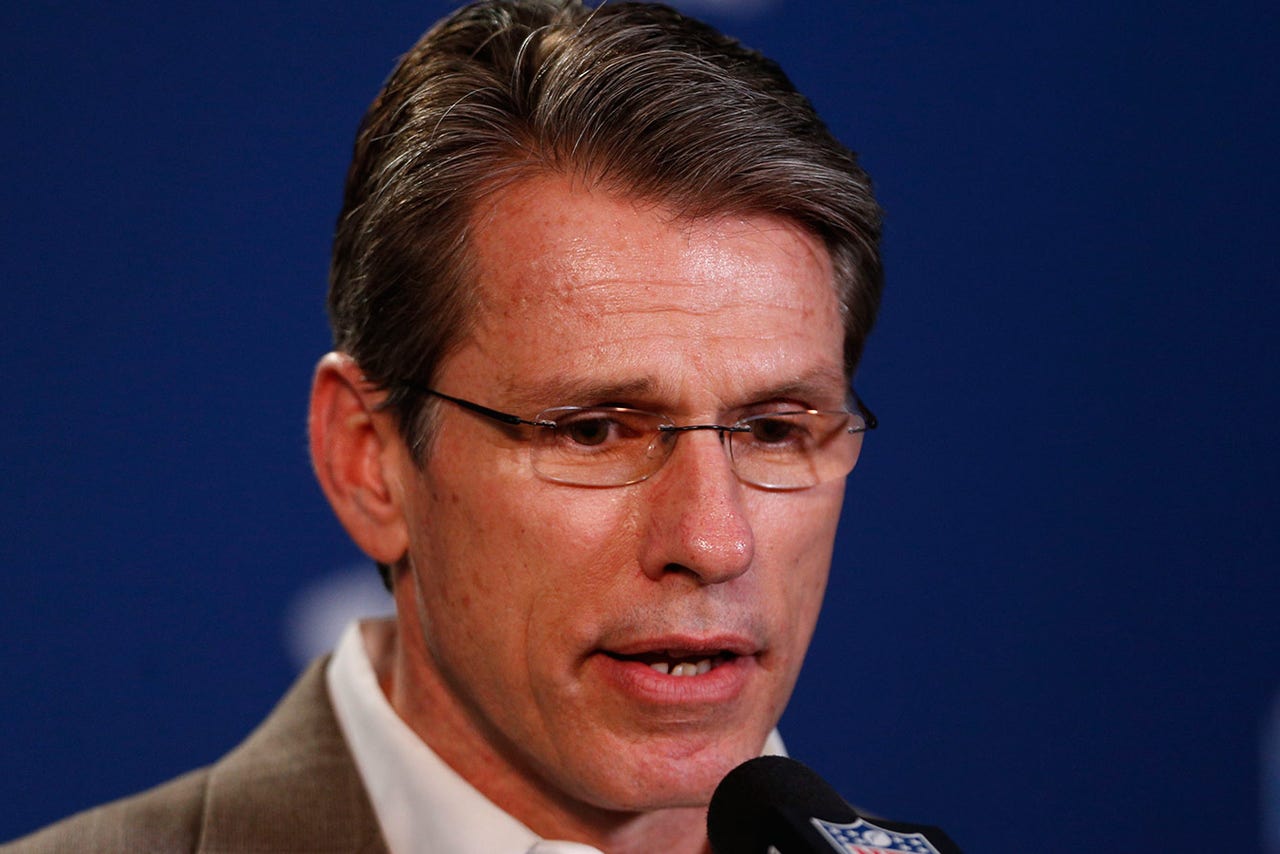 FOX Sports North's Brian Hall provides complete coverage of the Vikings and the 2014 NFL Draft in his 14-part preview. Today is the 13th day of his Vikings draft previews. You can find the entire series here.
TODAY'S LOOK: SPIELMAN'S DRAFT STRATEGY
According to Minnesota Vikings general manager Rick Spielman, the trade calls for the NFL Draft started early this year.
Minnesota isn't on the clock until the No. 8 pick in Thursday's first round, a selection sometime likely coming in the 8 p.m. hour. Still, Spielman was hearing from fellow general managers and personnel directors around the NFL early this week.
Spielman sensed the league was an anxious as he was to get the ball rolling. The situation plays right into Spielman's preferred strategy.
Spielman looks forward to working the draft board. Perhaps his favorite time of the now-endless, 12-month NFL calendar, the Vikings general manager likes to keep all options in play and is always seeing what trade options are available to him.
"I enjoy that part of the draft," Spielman said. "It makes it fun. I could tell you at 8, if there's a player there . . . I have a pretty good indication I feel the direction we need to go, but I'm going to keep that to myself until Thursday. But if there's a guy there that we say we don't want to pass, he's too big an impact for us, we're going to take him. If I can see there's depth if we drop back 'X' amount of spots, we're still going to get a good football player, I would love to do that and pick up extra picks, if I can."
This draft, in particular, fits Spielman's strategy. He enjoys trading and accumulating more picks. The depth of the draft also leads to the Vikings moving back from No. 8 and still getting a player who could contribute immediately. And with the extra picks gained, Spielman could benefit from a deep draft by acquiring more players in the second, third and fourth rounds.
The depth of the draft has made some of the second- and third-day picks more valuable this year, and quite possibly have made moving in the first round easier because there isn't as big of a value gap seen among the first round players.
"I think you can get some very good players that second day," Spielman said. "To me, we had a pretty boring Friday last year. But I would take a boring Friday for what we're able to get done on Thursday any day."
Minnesota and Spielman were the talk of the first round of the draft last year. The Vikings had their own pick at No. 23 overall, which was used to select defensive tackle Sharrif Floyd, who was projected to go as high as the third pick. With the Seattle Seahawks' first-round pick acquired in the Percy Harvin trade, Spielman nabbed cornerback Xavier Rhodes with the 25th pick.
He wasn't done though. Spielman made the bold move to jump back into the first round -- leaving a press conference midway through to finalize the deal -- by giving up four picks to the New England Patriots to draft Cordarrelle Patterson.
The aggressive approach wasn't an anomaly.
A year earlier, Spielman traded back from No. 3 to No. 4 and still got the player he coveted in left tackle Matt Kalil. After talking the Cleveland Browns into moving up one spot for running back Trent Richardson, Spielman had more firepower in picks to again be assertive in the late part of the first round.
Spielman made the move, the first of two straight years, to jump back into the first and select safety Harrison Smith.
The Vikings don't have as much collateral into the draft this year with only eight picks. Minnesota has an extra third-round pick this season as part of the Harvin trade. Spielman's magic number is 10, the optimum number of picks he'd like to maneuver with during the draft.
Could we see more wheeling and dealing this year?
Spielman seems to be in prime position to pull off a similar strategy as he did in 2011 in moving back from his first pick, and possibly gaining enough to find his way back into the first round.
If the Vikings don't find a quarterback to their liking at No. 8, perhaps Spielman finds a way to trade back and accumulate more picks. If a quarterback is there later in the first round -- Derek Carr, perhaps? – maybe Spielman again shows off his love for the trade.
"I know there's been a lot of calls coming in just on feelers," Spielman said. "I had three yesterday. I already had two texts today. So, everybody's just starting to line up their dance partners. Eventually it doesn't usually happen until it gets on the clock, at least you know on potential teams who may be interested in coming up into your spot. I had an offer from a team for our fourth-round pick already. I had an offer for our second-round pick already.
"And then always, at the end of the text, 'if our guy is there.' Those talks are starting right now. I think most GMs like myself are anxious. It's kind of early than it's ever been about the trade stuff, but I think everybody's just anxious and ready to go."
And when it's time to go, Spielman doesn't like to sit still.
Follow Brian Hall on Twitter
---