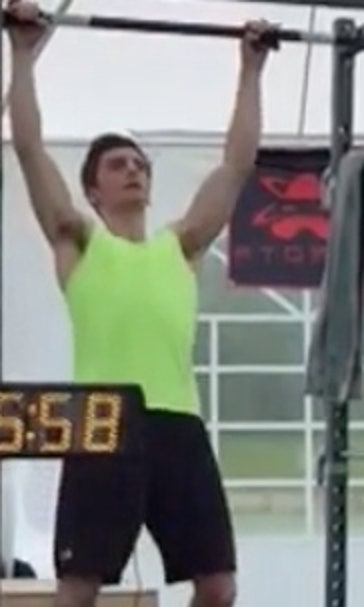 17-year-old shatters three world records by doing 7,306 pull-ups
May 17, 2016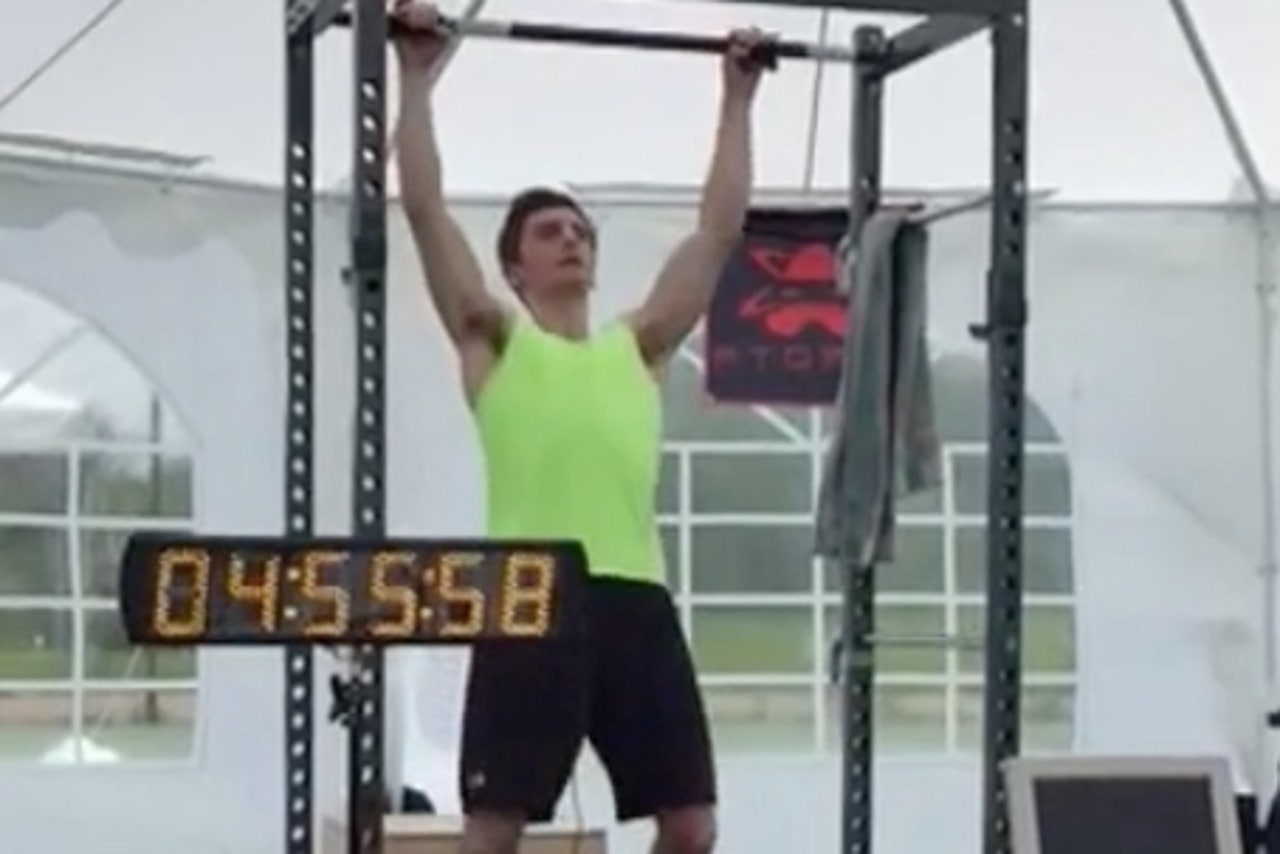 There's a new world-record holder for the most pull-ups, and it's a 17-year-old junior in high school named Andrew Shapiro. Shapiro set the mark on Saturday at a Relay for Life event in Virginia where he did 7,306 chin-ups over the course of 18 hours, breaking the previous 24-hour record of 6,800 set in 2015.
Additionally, he set the new six-hour and 12-hour marks, too.
"It was blood, sweat and hours and hours and hours of hard work," Shapiro told the Washington Post.
The motivation behind Shapiro's accomplishment was American Ninja Warrior, which he hopes to appear on, and his dad's five-year battle with colon cancer. A total of 15 judges from Guinness World Records reviewed the tape from the cameras set up by his family before eventually crediting him with the title.
"I've always liked challenging myself so I'll add this to my resume as a person for American Ninja Warrior," Shapiro said. "I figure they won't say no to someone who has the world record for pull-ups."
In addition to setting the record, Shapiro raised $4,000 for the American Cancer Society, which makes the incredible feat that much better.
---