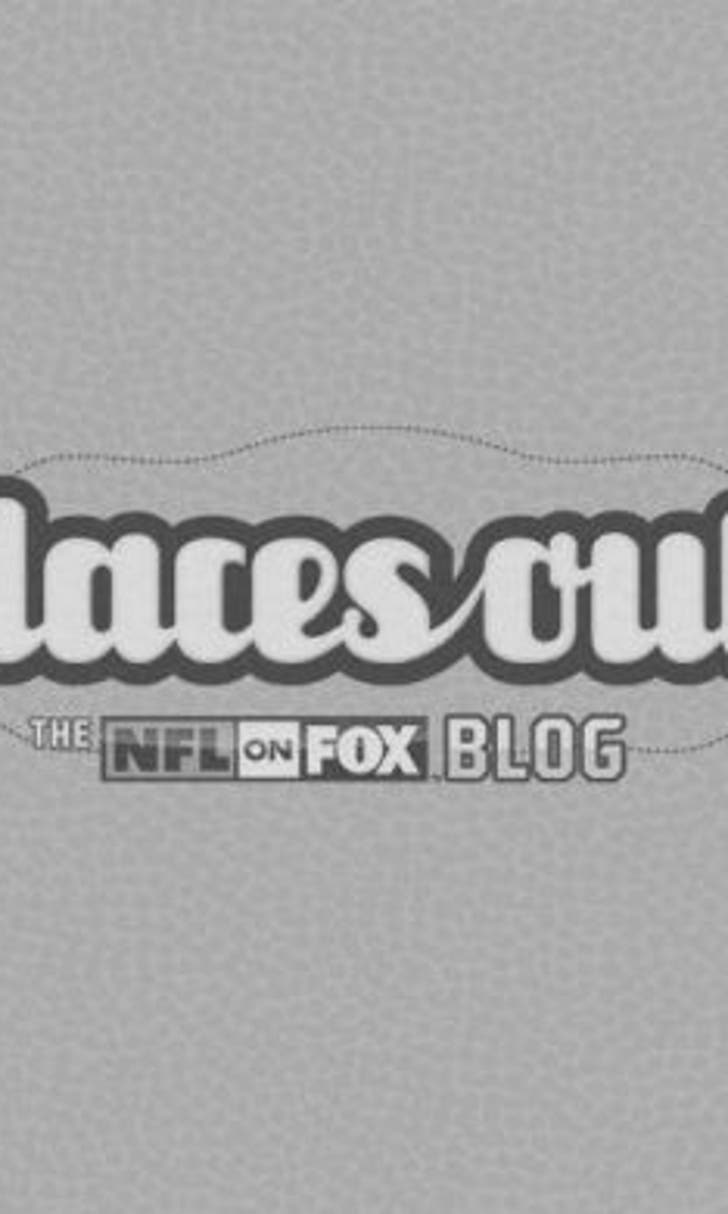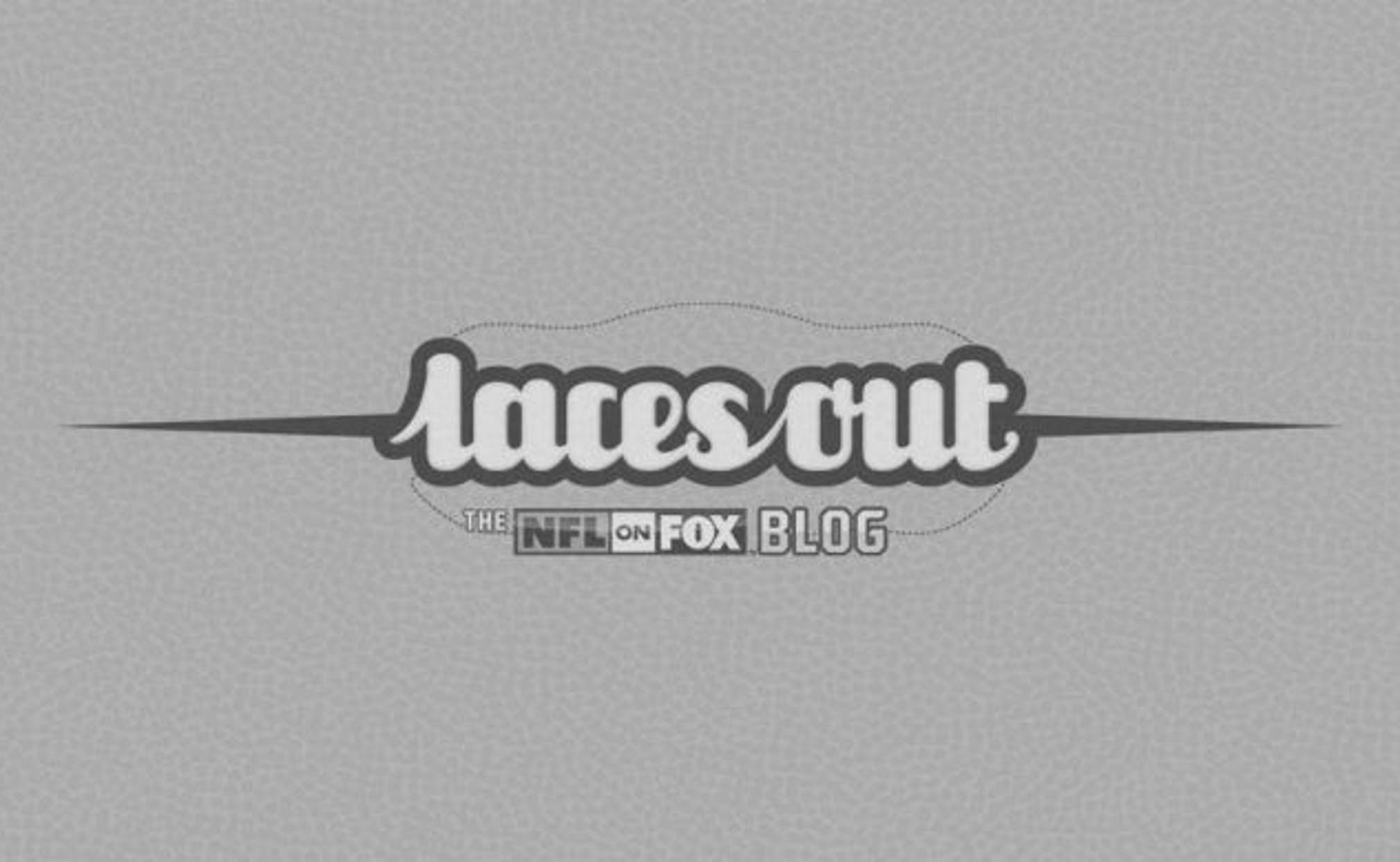 12/12/12: Who is the best to ever wear No.12?
BY foxsports • December 12, 2012
Terry Bradshaw Before he was one of the guys on FOX NFL Sunday, Bradshaw was one of the most successful quarterbacks in NFL history.  He was the first quarterback to win three Super Bowls (IX, X, XII), and then he became the first QB to win four (XIV). As a junior at Louisiana Tech, Bradshaw led the nation in passing yards (2,890).  Following his senior year, he was drafted No. 1 overall in 1970 by the Steelers, after they finished 1-13.  Known for his toughness, leadership, and big-time arm, in 14 seasons with the Steelers, Bradshaw threw for 27,989 yards, with 212 touchdown passes and ran for 32 scores.  Bradshaw was named to three Pro Bowls, an All-Pro in 1978, won the 1978 NFL MVP and was named to the 70's All-Decade team. Personal accomplishments are part of Terry Bradshaw's accomplishments, but his career will be forever highlighted by his Super Bowl wins. Bradshaw once stated, "As a player, it says everything about you if you made the Hall of Fame. But, then again, boy... there's something about winning a Super Bowl." The Steeler teams of the 70's were known for their vaunted Steel Curtain defense, but Bradshaw was the centerpiece of an offense that boasted weapons with Franco Harris in the backfield, and talented receivers Lynn Swann and John Stallworth. No stranger to football's biggest stage, Bradshaw was fantastic in his Super Bowl appearances.  He led Pittsburgh to four Super Bowl appearances in six years, winning all four, and was named the game's MVP two times (XIII and XIV).  Bradshaw threw for 300 yards twice in the Super Bowl, and has a career passer rating of 112.8 in those four games. Bradshaw as elected to the Pro Football Hall of Fame in 1989 and the College Football Hall of Fame in 1996.  While the Steelers do not retire numbers, Bradshaw's No. 12 has not been worn in Pittsburgh since he retired following the 1983 season. Who else makes the list? Tom Brady Most teams would figure once their No. 1 overall pick, all-time leader in passing yards, attempts, and completions and face of the franchise for some nine years goes down, the season is done.  Then when you call on the sixth-round backup who battled for playing time in college, the season is as good as over.  Well, Tom Brady isn't most quarterbacks. Brady stepped in for Drew Bledsoe, and propelled the Patriots to their first Super Bowl victory in team history.  Add Lombardi trophies in back-to-back season in 2003 and 2004, and Brady put himself among Bird, Bobby Orr, Teddy Ballgame, Russell and Yaz in Beantown.  As he and coach Bill Belichick made the Patriots one of the NFL's top level teams Brady as a player, made a name for himself for his cannon arm, leadership in the huddle and poise under pressure. Outside of New England, Brady's success ranked him among the best signal callers ever to do it.  In eleven seasons, he brought the Patriots to five Super Bowls, won two MVP's, two Super Bowl MVP's, seven Pro Bowls and was named to two All-Pro teams.  Now in his 12th season, Brady has not only rewritten the record books in New England, but is in the top 10 among the NFL's all-time leaders for completions, yards and touchdowns. Joe Namath A guarantee put Namath's name in lights and a swagger on the sideline for the first time in the NFL.  Broadway Joe was a star on and off the field, and became a symbolic figure in the 70's following the AFL-NFL merger. A tremendous all-around athlete, Namath declined offers to play professional baseball, to take his talents to the University of Alabama.  Legendary coach Bear Bryant called Namath the "greatest athlete I ever coached."  As a junior, Namath lead the Crimson Tide to a national title in 1964. Namath was drafted by teams in competing leagues, the AFL and NFL, but opted for the New York Jets, who took him No. 1 overall.  One of the best players the American Football League ever had, Namath was named the 1965 AFL Rookie of the Year, was a two-time league MVP and was the first professional quarterback to throw for 4,000 yards in a season. In 1969, the Jets would represent the AFL in the third Super Bowl, taking on the NFL's Indianapolis Colts, who were heavy favorites.  After hearing enough from heckler, Namath boldly stated, "We're going to win Sunday. I guarantee you."  He would go 17 of 28 for 206 yards with a touchdown, as the Jets won, 16-7, and Namath was named MVP. Roger Staubach America's team needed an All-American quarterback.  In 1969, out of Navy, that is exactly what the Cowboys got with Staubach. One of the most decorated quarterbacks at the college and pro level, Staubach won the 1963 Heisman and Maxwell award.  Roger the Dodger was the starting Midshipmen quarterback for three seasons, winning two Army-Navy games, and led Navy to a national championship appearance, losing to Texas in 1964. After serving his military commitment, Staubach debuted for the Dallas Cowboys as a 27-year old rookie.  In 1972, Captain America won the first Super Bowl in Cowboys franchise history and became one of just four players to win both the Heisman trophy and Super Bowl MVP (Jim Plunkett, Marcus Allen, and Desmond Howard). In just 11 seasons, Staubach was named to six Pro Bowls, five all-conference teams, won two Super Bowls and was named to the 70's All-Decade team.  Known for his equally potent running and passing ability, Staubach, in his final season at age 37, posted career highs in completions (267), passing yards (3,586) and touchdown passes (27). Elected to the College Football Hall of Fame in 1981, Staubach was named to the Cowboys Ring of Honor in 1983 and was enshrined in the Pro Football Hall of Fame in 1985.  Staubach has been credited with creating the "Hail Mary" play in a divisional playoff win over the Vikings in 1975.  With seconds left, Staubach connected with Drew Pearson for a 50-yard touchdown and claimed to have said a "Hail Mary" after getting knocked down on the play. Bob Griese Before there was Marino in Miami, there was Griese.  Quarterback of one of the best single seasons in NFL history, Griese led the 1972 Dolphins to a perfect record and Super Bowl VII victory. Known as a thinking man's quarterback, Griese was called upon as a rookie to replace Dolphins starter, John Stofa, who went down in the 1967 season opener with a broken ankle.  Griese led Miami to a win over the Broncos, and remained the Dolphin's starter for the rest of his career. Don Shula was named the Dolphins head coach in 1970, and Miami would become one of the powerhouse teams of the 70's.  Griese was named to eight Pro Bowls, was a two-time All-Pro and lead the Dolphins to three Super Bowls in three years, winning in back-to-back seasons (1972 and '73).  A broken leg limited Griese to just six games during the Dolphins undefeated season, but Shula called on him in the playoffs, and he led to wins over the Steelers in the AFC title game and the Redskins in Super Bowl VII. An All-American at Purdue, Griese was named to the College Football Hall of Fame in 1984.  Griese played 14 seasons in the NFL, all with the Dolphins.  He threw for 25,092 yards, with 11,926 completions, 192 touchdown passes and was elected to the Pro Football Hall of Fame in 1990. Aaron Rodgers He's writing his NFL story as we speak, but thus far, it has been a one-of-a kind script.  Not heavily recruited out of high school, Rodgers went the junior college route at Butte Community College to Cal, where he eventually became a first round draft pick. Rodgers was expected to be an early first round pick, but "dropped" to the Packers at 24th overall.  It was 2005, and Green Bay already had a franchise quarterback in future Hall of Famer, Brett Favre.  After several seasons on the sideline, the Packers watched Favre retire, knowing what they had for the future in Rodgers. In his first season as the starter, Rodgers threw for 4,038 yards, 28 touchdowns with a 63.6 completion percentage.  He became identifiable for a rocket arm, surprising mobility and a Montana-esque cool in the huddle.  Then in the 2010 season, he led the Pack to the Super Bowl and placed himself among Favre and Bart Starr in the pantheon of Titletown's championship winning quarterbacks.  Green Bay won their fourthSuper Bowl in franchise history and Rodgers was named the game's MVP. Since becoming the starter in 2008, Rodgers has been named to the Pro Bowl twice, was an All-Pro in 2011, and named league MVP in the same year.  Rodgers is the only player in NFL history to throw for 4,000 yards in his first two seasons as a starting quarterback and is currently No. 1 all-time in passer rating at 104.0. Jim Kelly Yes, the Bills were the bridesmaid, never the bride four times in the 90's.  Still, four consecutive trips to the Super Bowl (1991-'94) is an accomplishment in itself.  Kelly's masterful orchestration of the no-huddle offense made the Bills so tough to beat. Originally a fourth-string quarterback at the University of Miami, Kelly worked his way to a first round draft pick by the Bills.  After two seasons in the USFL with the Houston Gamblers (where he was the 1984 Rookie of the Year and MVP), Kelly found a home in Buffalo.  He led the Bills to the playoffs in 8 of his 11 seasons as a starter.  Kelly was the third fastest to reach 30,000 passing yards, finishing with 35,467 yards passing (18th all-time), 2,874 completions (19th) and 237 touchdowns (20th). Kelly was a four-time Pro Bowler, and was inducted to the Pro Football Hall of Fame in his first year of eligibility, in 2002.  Not bad for a guy originally recruited out of high school as a linebacker. Ken Stabler Few players were as crafty and as clutch as the one they called the Snake.  Stabler earned his nickname from a play in high school and it followed him to the pro's, even inspiring Jake "the Snake" Roberts to take on the nickname in the wrestling ring. The Snake got his start on the national level, playing for Bear Bryant and the Crimson Tide.  He was a freshman on the team Joe Namath led to a national title in 1964.  As the starter in his junior season, Stabler led Bama to an undefeated (11-0) season, but the polls left the Tide at 3rd. As a pro, the Snake teamed up with the Oakland Raiders dynamic receiving corps of: Cliff Branch (four Pro Bowls), Fred Biletnikoff (six Pro Bowls) and Dave Casper (five Pro Bowls).  Stabler himself was a four-time Pro Bowler, two-time All-Pro and named the MVP in 1974.  The Snake led the Silver and Black to a Super Bowl XI win, the first in franchise history.  For his career, he threw for 27,938 yards, with 2,270 completions and passing for 194 touchdowns. Randall Cunningham Randall could scramble, Randall could throw, Randall could run.  When Randall Cunningham came on the scene in the mid 80's he immediately put defenses on alert.  One of the most versatile quarterbacks the league has ever seen, Cunningham was an All-American at UNLV in 1983 and '84 . . . as a punter. Eagles coach Buddy Ryan was known for assembling a tenacious defense, but Cunningham brought a west coast flair and big play dynamic to the Philly offense.  He eventually took over for the established franchise leader, Ron Jaworski, Cunningham's run with the Eagles would leave him 3rd all-time in passing yards and 5th in rushing yards. The duel threat quarterback would be named to four Pro Bowls (including the '93 game's MVP), a four-time All-Pro and the 1992 Comeback Player of the Year.  Before there was Slash, Michael Vick, Cam Newton or RG3, there was Randall Cunningham. Andrew Luck It's not easy to be a No. 1 overall pick and starting quarterback in the NFL.  Add to that replacing an active legend that ownership felt was the right move to make.  That's a tremendous testament to Luck's ability, and a ton of pressure on a rookie.  Luck isn't your typical rookie.  The highly touted, son of a former pro quarterback, Luck took over for Peyton Manning in Indianapolis and the future is looking bright for the Colts. Scouting on Luck reads like defensive coordinator's nightmare: highly intelligent, makes good decisions under pressure, extremely mature, accurate, strong armed and mobile for a player of his size.  By all accounts the top pro prospect as a sophomore, he opted to return to Stanford for his junior season, rather than go pro. He came to an Indy team that finished 2-14 in 2011.  As a rookie, Luck has set the record for most wins by a No. 1 overall pick, with nine.  Against the Dolphins in a Week 8 win, he threw for 433 yards, breaking Cam Newton's (432) record for passing yards in a game by a rookie. Time will tell if Luck can be ranked among Bradshaw, Brady, Namath and company, but he's on the right track. Seattle's 12th Man There is the home-field advantage and then there's the home-crowd advantage.  Since coming into the league in 1976, the Seattle Seahawks have relied on their home crowd to get loud and support their team.  A tradition that was created by Texas A&M, the 12th man was adopted by the Seahawks. The 12th man started at the Kingdom and traveled to Century Link field when it opened in 2002.  Since Week 2 of 2003, the Seahawks have sold out every home game and the 12th Man has raised the decibel level to deafening volumes. The most notable examples of the 12th Man effect took place in a 2005 game against the Giants, where New York missed three field goals and was penalized for 11 false starts.  Seattle was undefeated at home that season and went on to the first Super Bowl appearance in franchise history. In a 2011 divisional playoff game against the Saints, Marshawn Lynch took off on a 67-yard touchdown run, breaking nine tackles on the way to the end zone.  The crowd's reaction was so powerful, it created seismic activity from the stadium that was recorded 100 yards away.  The Seahawks won 41-36.
---