Wayde van Niekerk shattering Michael Johnson's 400m record is Olympics' biggest shock
BY Chris Chase • November 15, 2016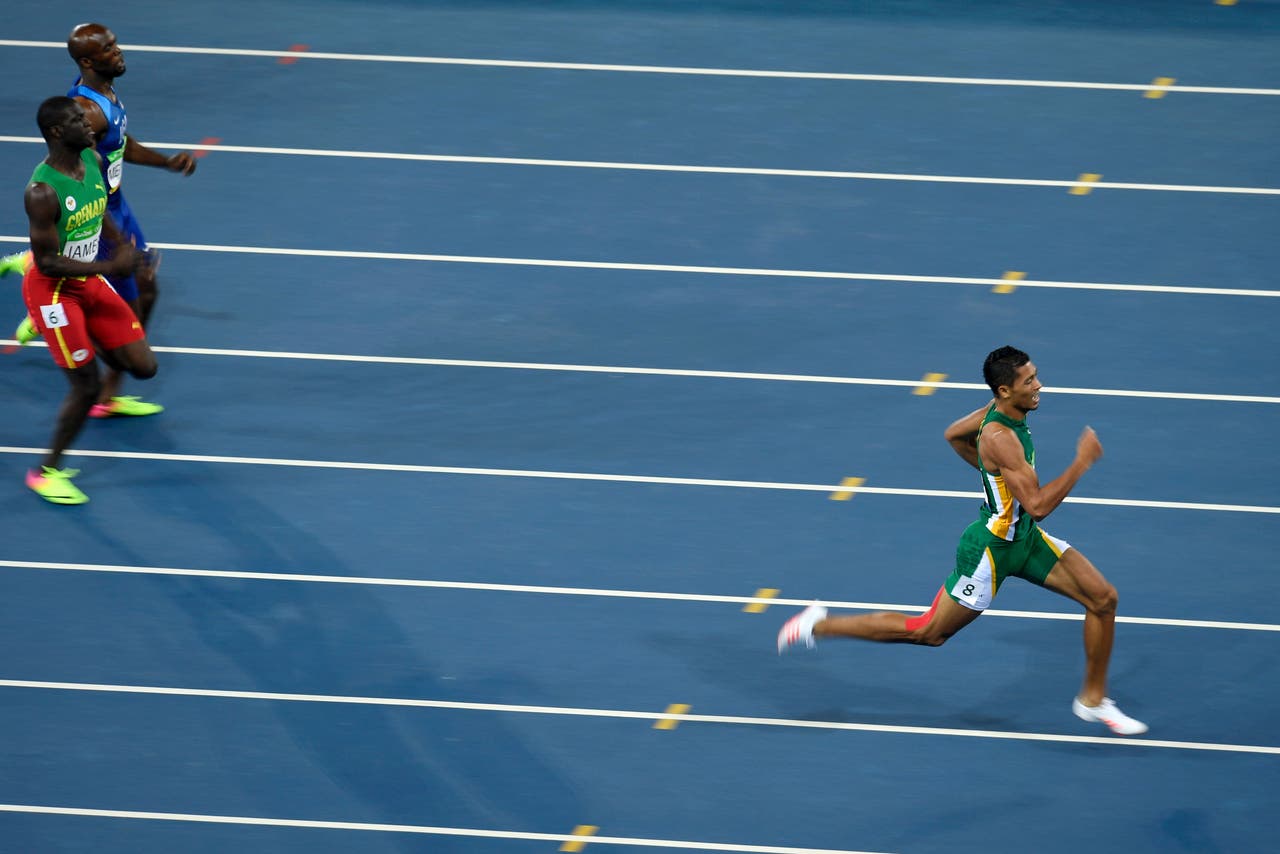 The first thing to know about the 400m world record is that it'd been broken twice since 1968.
The second thing to know about the 400m is that no Olympic or world champion had ever come from van Niekerk's lane 8, the outside lane in which the stagger forces you to run so wide and puts you so far ahead of the field that you can never see your competition until the homestretch. (The fastest time to ever come from the lane was 44.66, more than 1.5 seconds slower than van Niekerk.)
The third thing to know about the 400m in Rio is that it included two of the greatest 400 runners in history, LaShawn Merritt (the 2008 gold medalist and two-time world champion) and Kirani James (the 2012 gold medalist and 2011 world champion). It was to expected to be the fastest race in history.
Fast-forward a few hours. Now the only thing to know about the 400m is that Wayde van Niekerk, running from the outside lane and running against the most stacked 400 field in history shattered the world record in an event where such things simply don't happen and upstaged Usain Bolt, perhaps the biggest shock of all.
If you're just looking at Sunday night's track meet in a vacuum, van Niekerk's 400m performance made Bolt's 100m look like a JV race. (What do I mean? Bolt winning three-straight 100s is one of the all-time great achievements, but his pedestrian 9.81 on Sunday can't compare to Van Niekerk.)
Lee Evans broke the 400 world record at the Mexico City Olympics in 1968 with a 43.86, the first sub-44 run in history. No one would see a 43 for 20 years, until Butch Evans went below 44 and then, somehow, went way below that, not breaking but shattering Evans' hallowed mark, with a 43.29. Butch broke a 20-year-old record by more than a half-second and put up a time that only two people since Evans had come within one second of. Wrap your head around that: Only two men since 1968 had gone faster than 44.29 (and both were within 0.03 seconds). Reynolds went a second faster. (Evans would later be suspended for a positive drug test. I'll just leave that there.)
Since then, breaking 44 would be more common in the 400 but up until van Niekerk, only three men had ever come within a quarter-second of Reynolds: Quincy Watts, Jeremy Wariner and Michael Johnson, the man who finally broke Reynolds' record with a 43.18 after six years of treating it as his white whale.
At the time, Johnson held the 200 and 400 world records, the first of which seemed unbreakable (it was - Usain Bolt just defies belief and his 19.19 will stand as long as Evans' 400 time) and the second of which felt like it might hang around for a few decades too. Because after some assaults on the mid-43s around 10 years ago, the times have gotten progressively slower in the past few years.
Lee Evans' 1968 time would have won gold at the 2011 world championships and 2012 Olympics which is crazy. (The high altitude of Mexico City helped - Bob Beamon's record was set there - but it's not as if other times from 1968 would hold today.)
Enter van Niekerk. Though his performance was jaw-dropping it was hardly out of nowhere. He was the odds-on favorite to win the fastest race ever despite a media attempt to portray him as an underdog. He'd gone a blazing 43.48 last year to win the world championship - not particularly close to Johnson but still the second-fastest time anyone put up since MJ retired and faster than the PRs of either James or Merritt.
On Sunday night, it looked like he'd gone out too fast. A 10.7 off the block (a time that would have placed him 65th in the 100) and then a 9.8 coming around the first turn put him 0.70 seconds ahead of Johnson's WR pace. There was no way he could keep it up. James said that was his thought from the middle of the track, where he could see van Niekerk up ahead. But even though the South African lost about 0.6 seconds to Johnson's pace on the back-half, it didn't matter. He had the decisive win and the once-unthinkable world record.
Going 43.03 to break the a 17-year-old record by 0.16 seconds is a staggering track achievement - almost certainly the best we'll see on the Rio track and possibly on tracks everywhere in the next few years. It's the race of the Olympics unless Bolt goes crazy in the 200 and goes 19-very-kow - but given his performance in the 100, isn't going to happen.
All credit to James and Merritt too. There had been 11 Olympics since Lee Evans set his world record and that 48-year-old time - which still makes him the 10th fastest 400m runner in history - would have medaled in every single Games since, winning gold in half. Last night, the triumvirate of van Niekerk, James and Merritt all beat the time, setting history in group form.
It was van Niekerk who went lowest and, perhaps most surprising of all, was that he held up a bit at the end, rightfully celebrating the race he'd just dominated. Could he have gone 42 if he ran through the tape? Could he have done the inconceivable? All we know is that there's now a full-fledged assault on 43-flat, a time that's held since Lyndon Johnson was president. And now a South African runner seems poised to fly on by.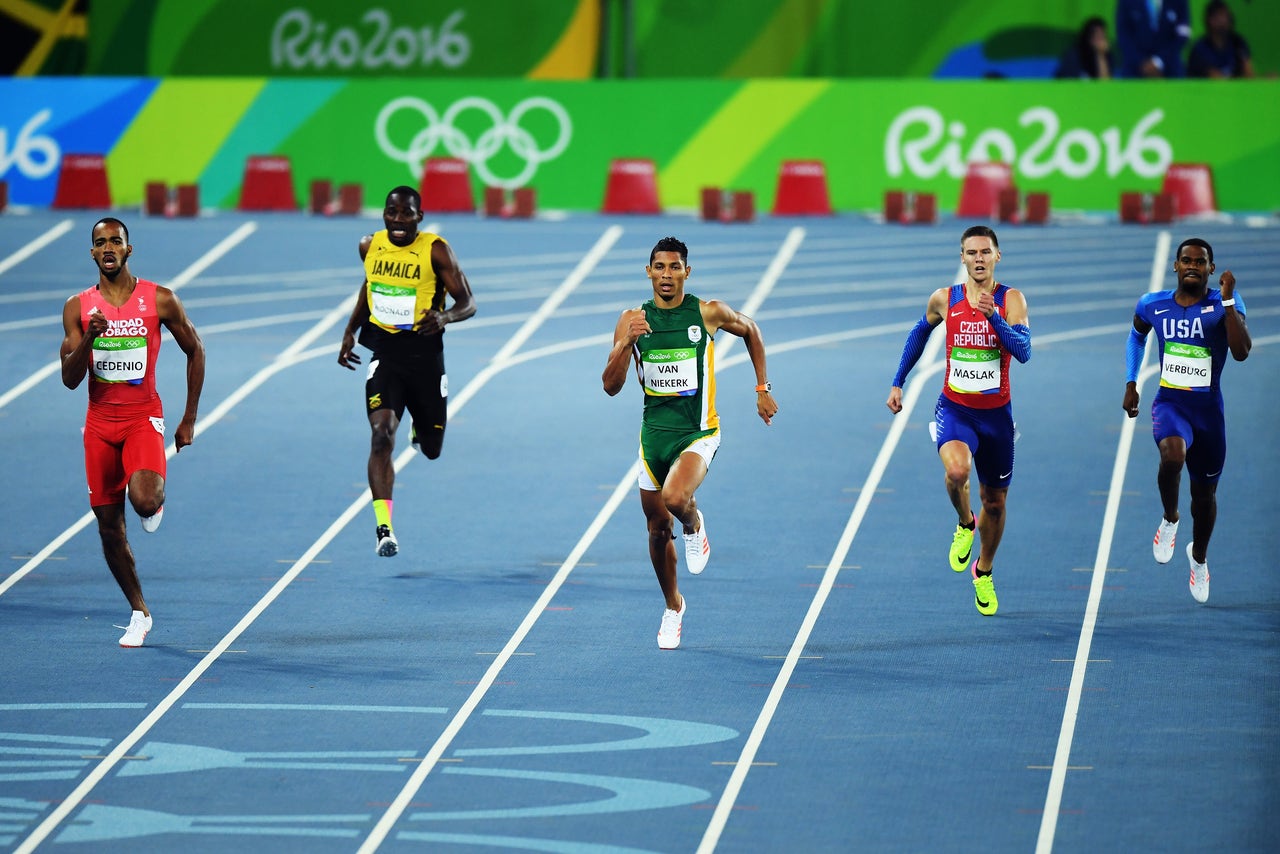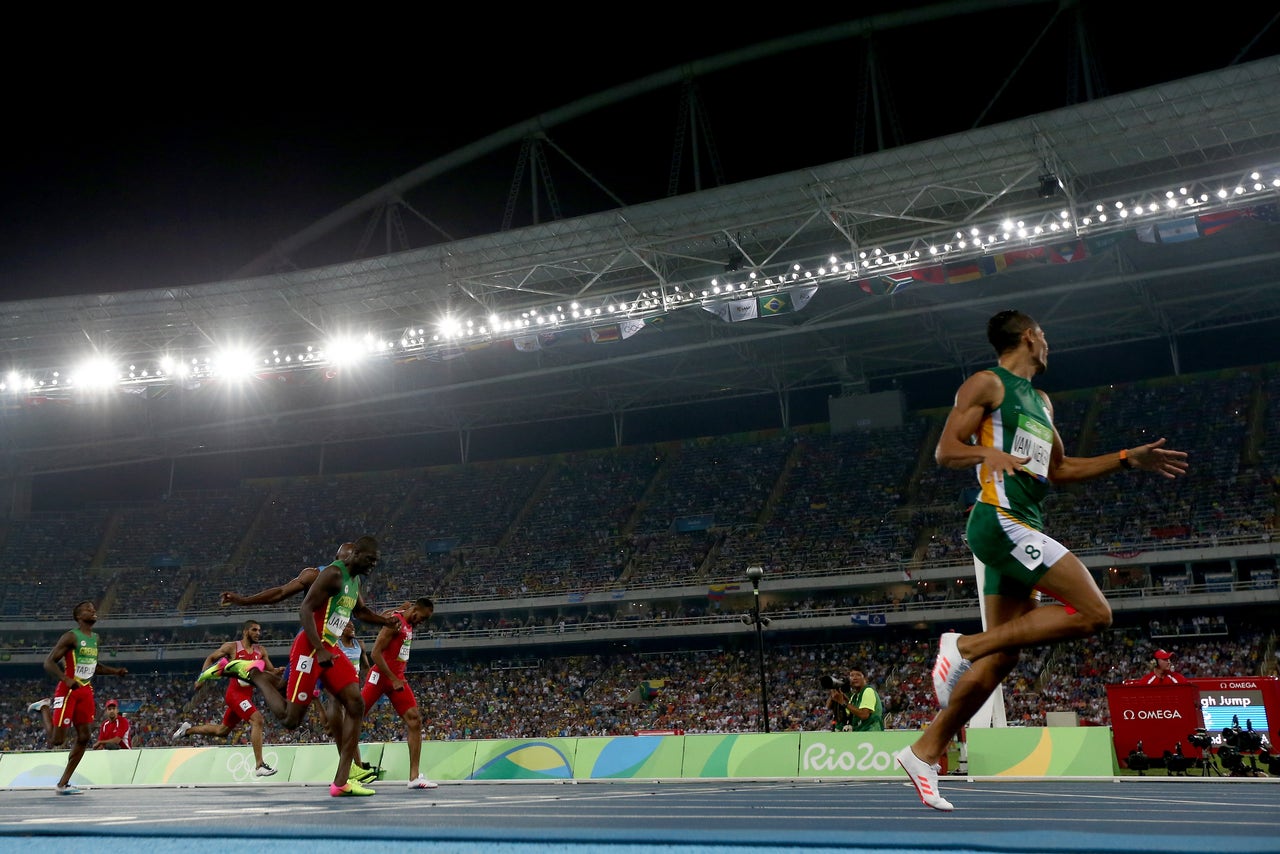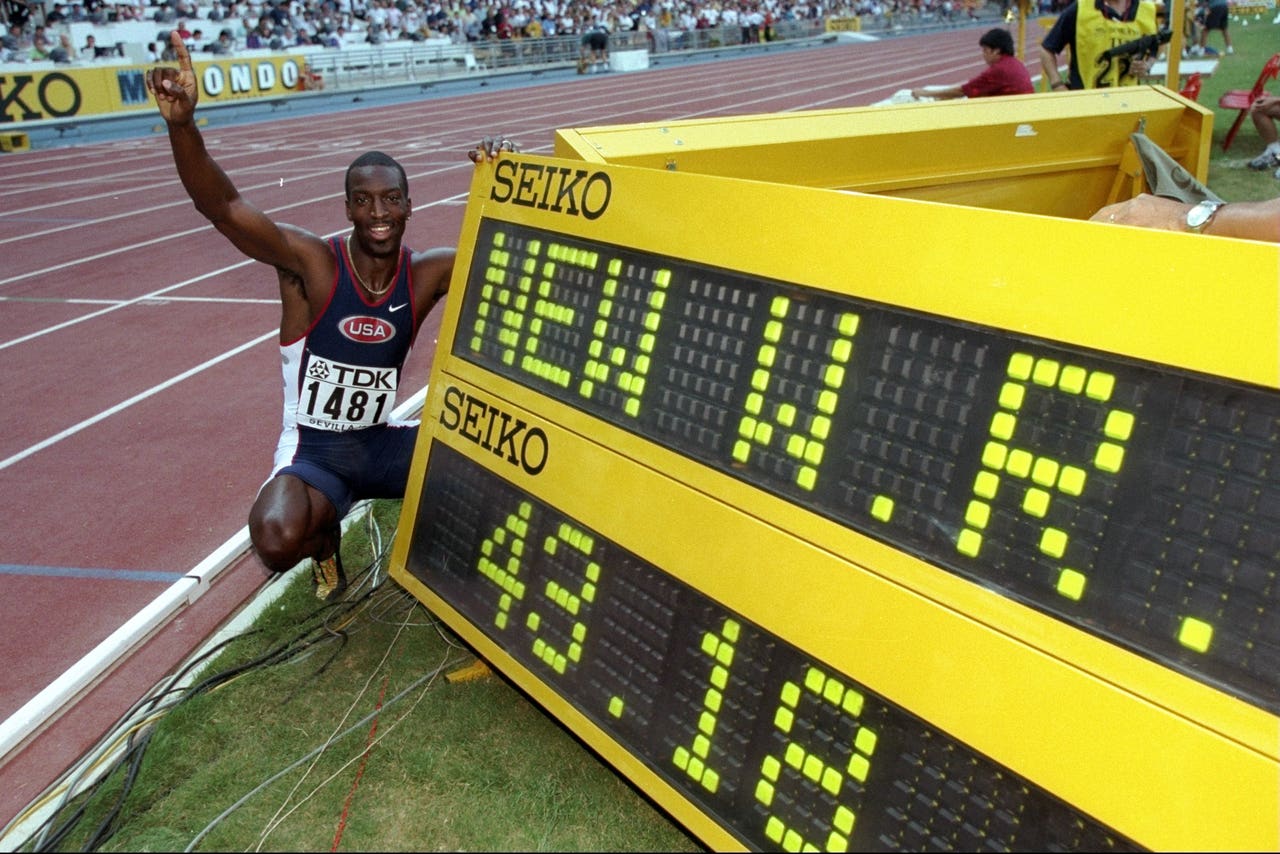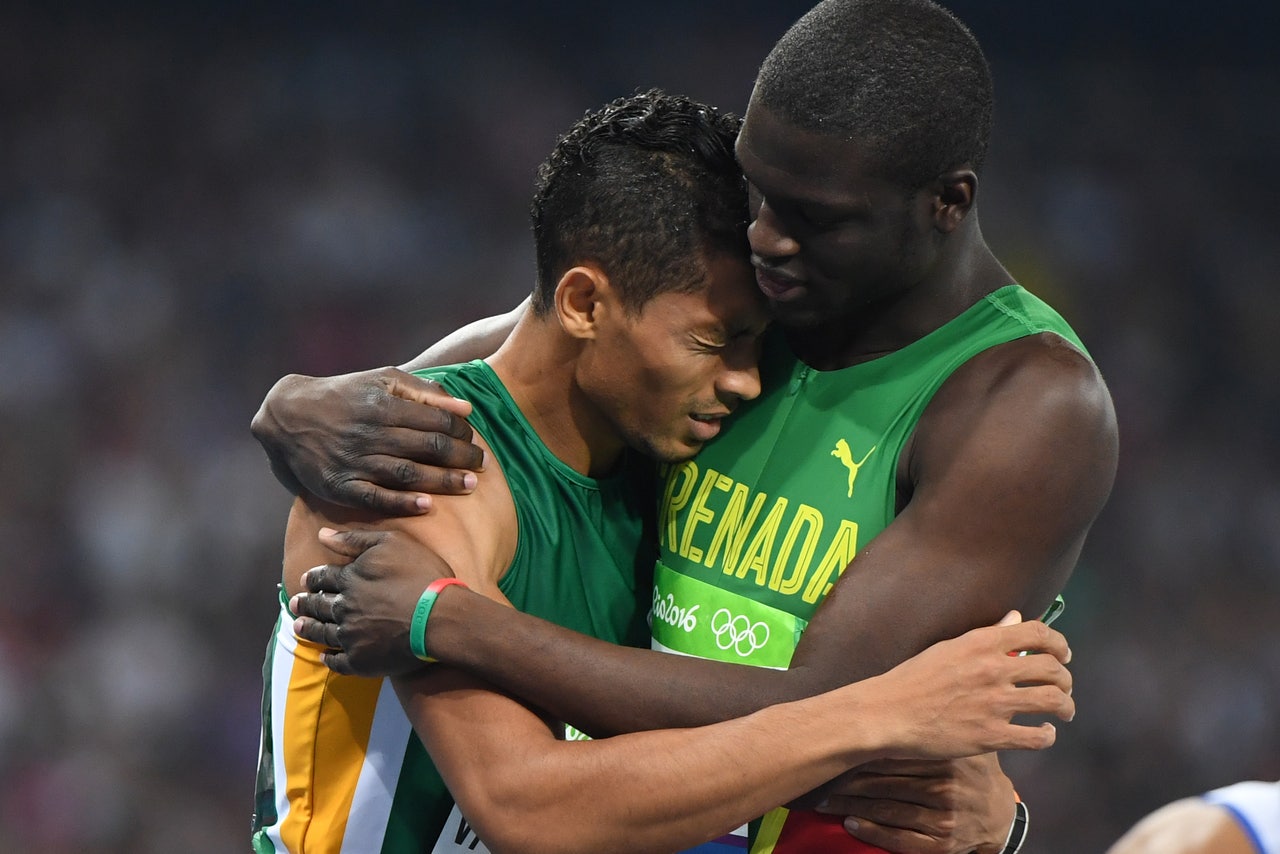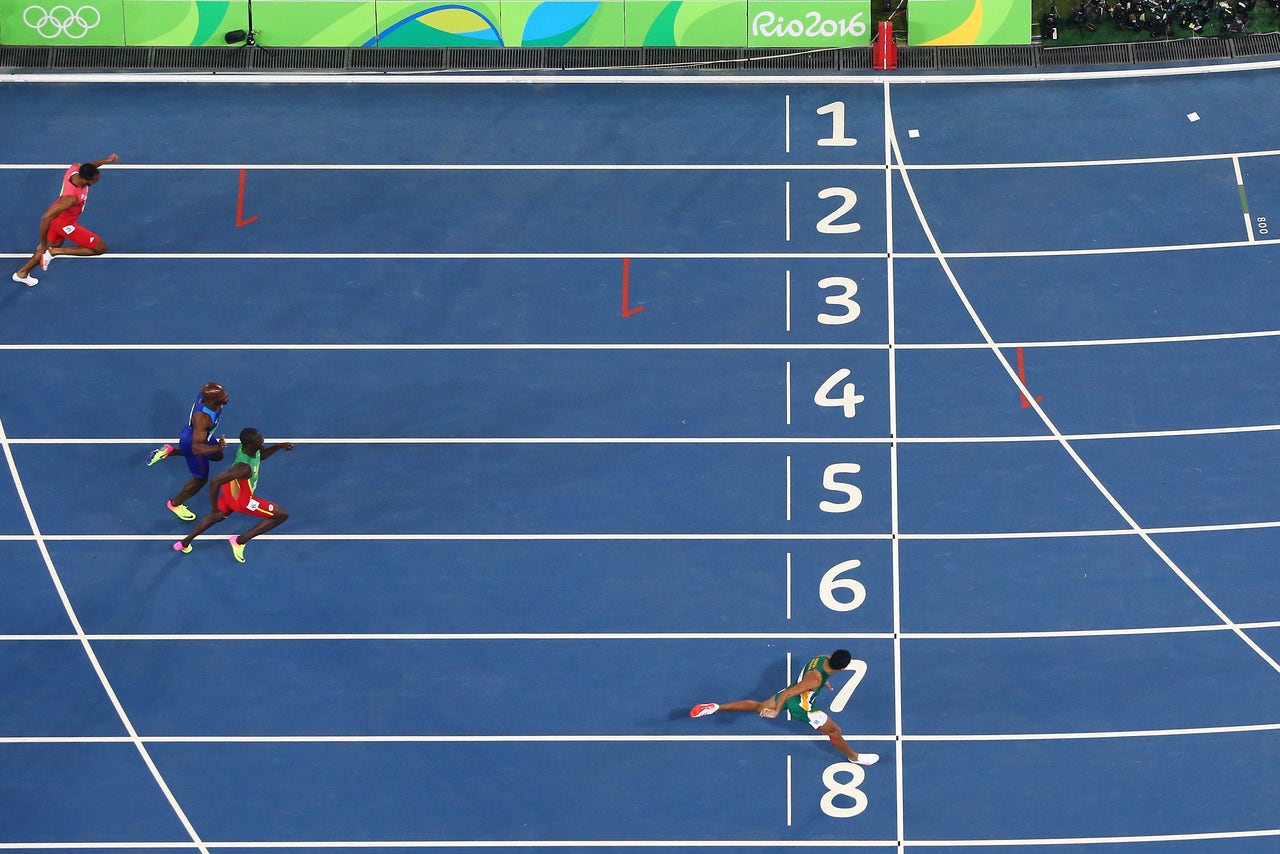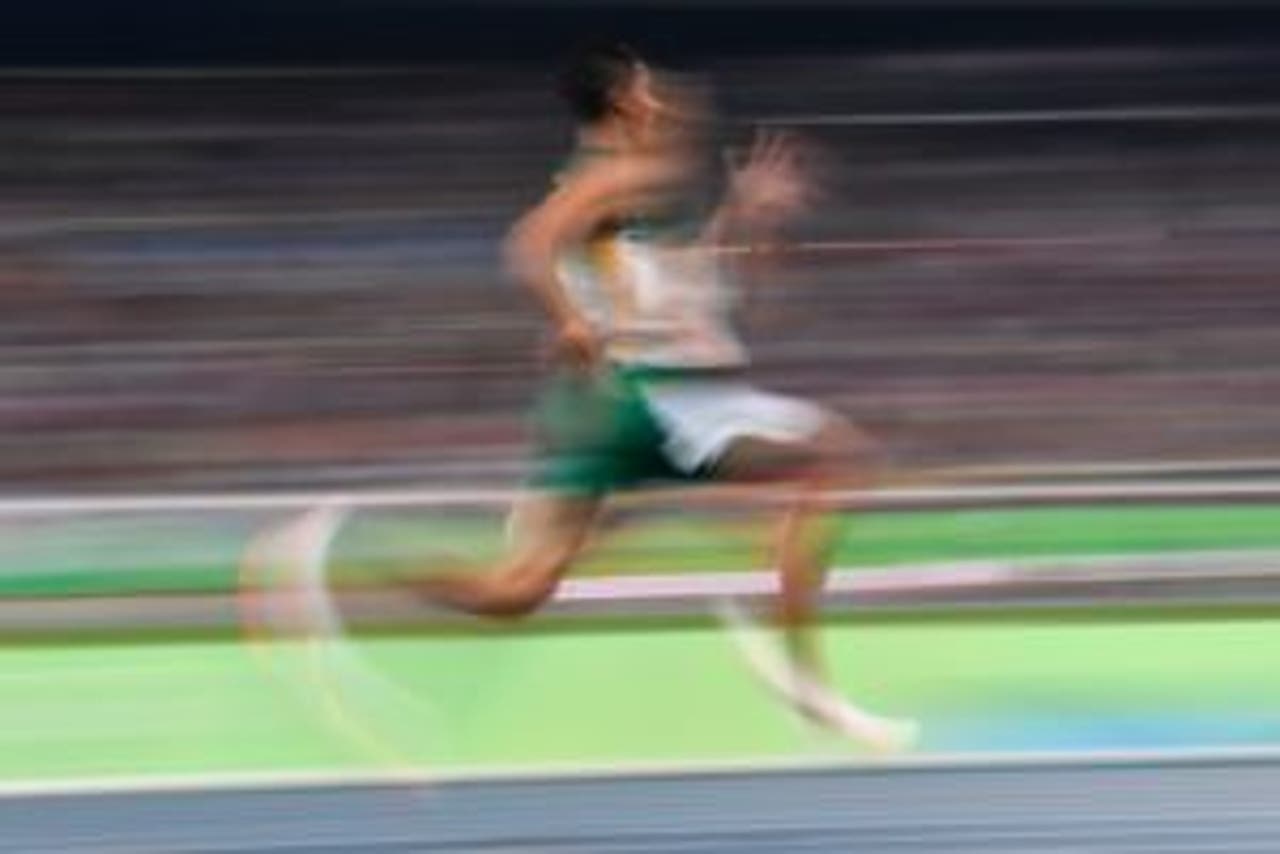 ---