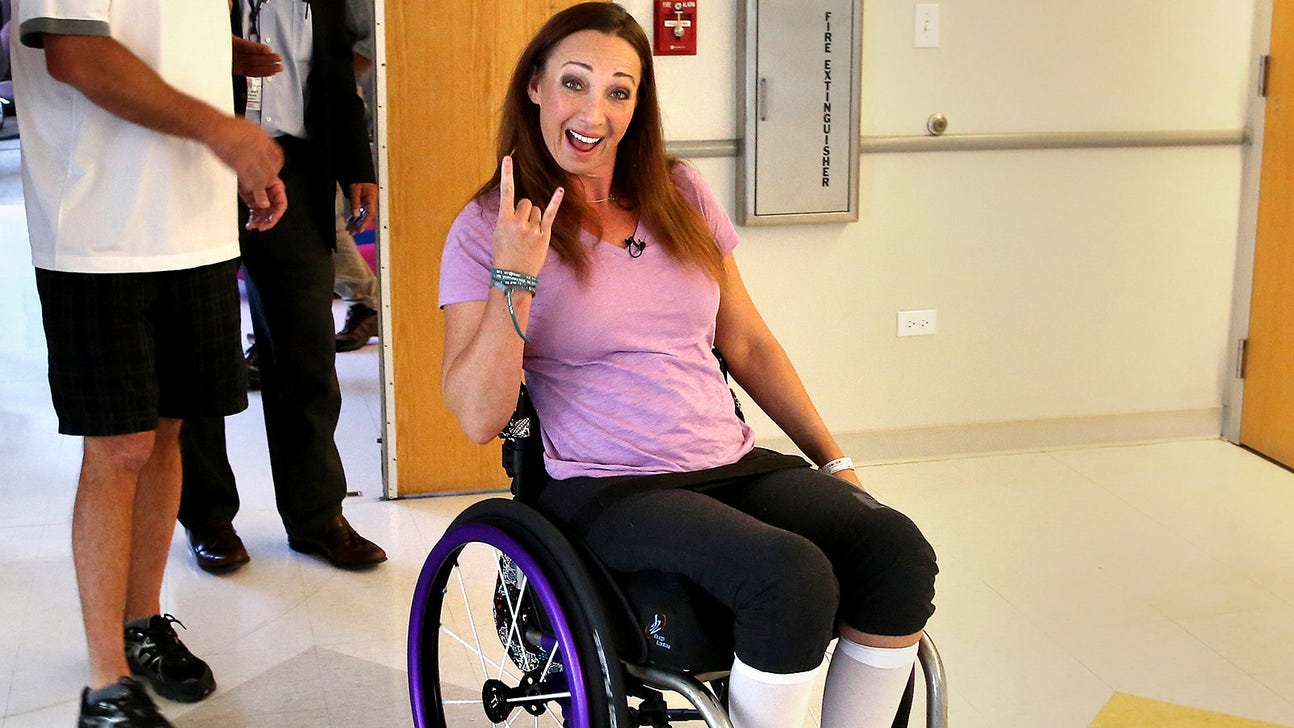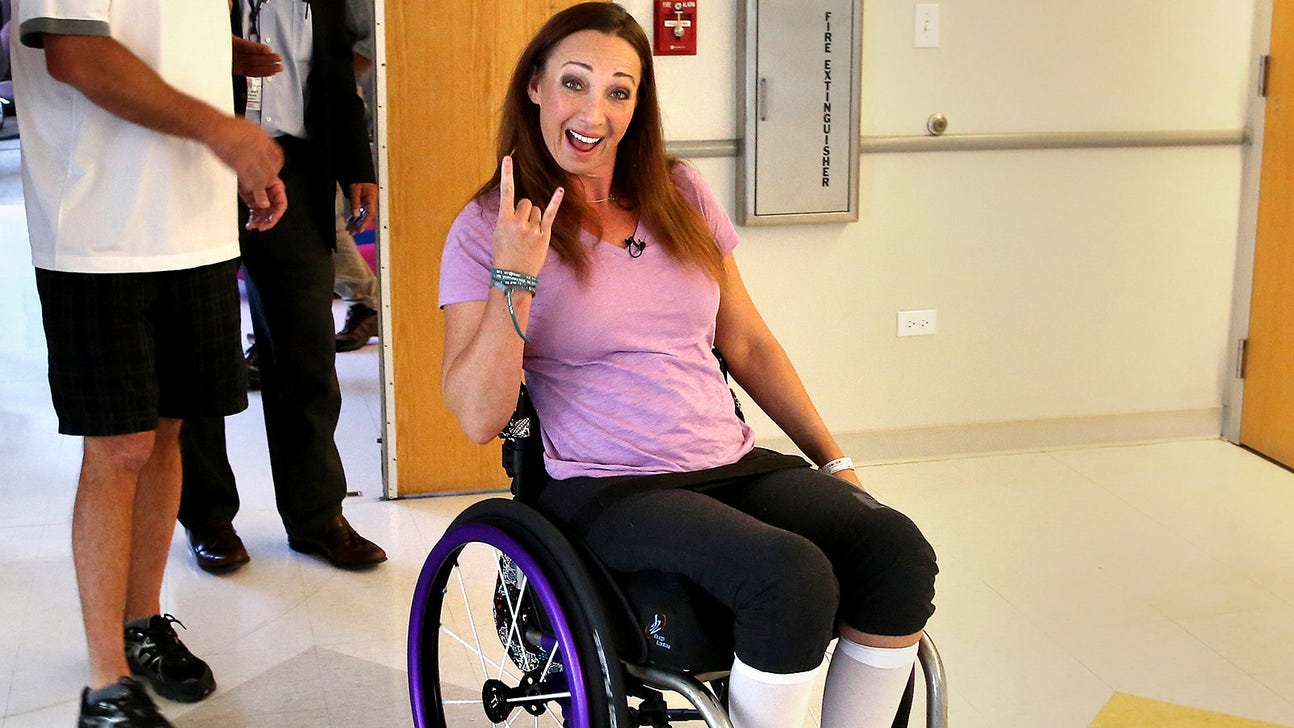 Van Dyken-Rouen's latest update will leave you speechless
Published
Oct. 21, 2014 9:28 p.m. ET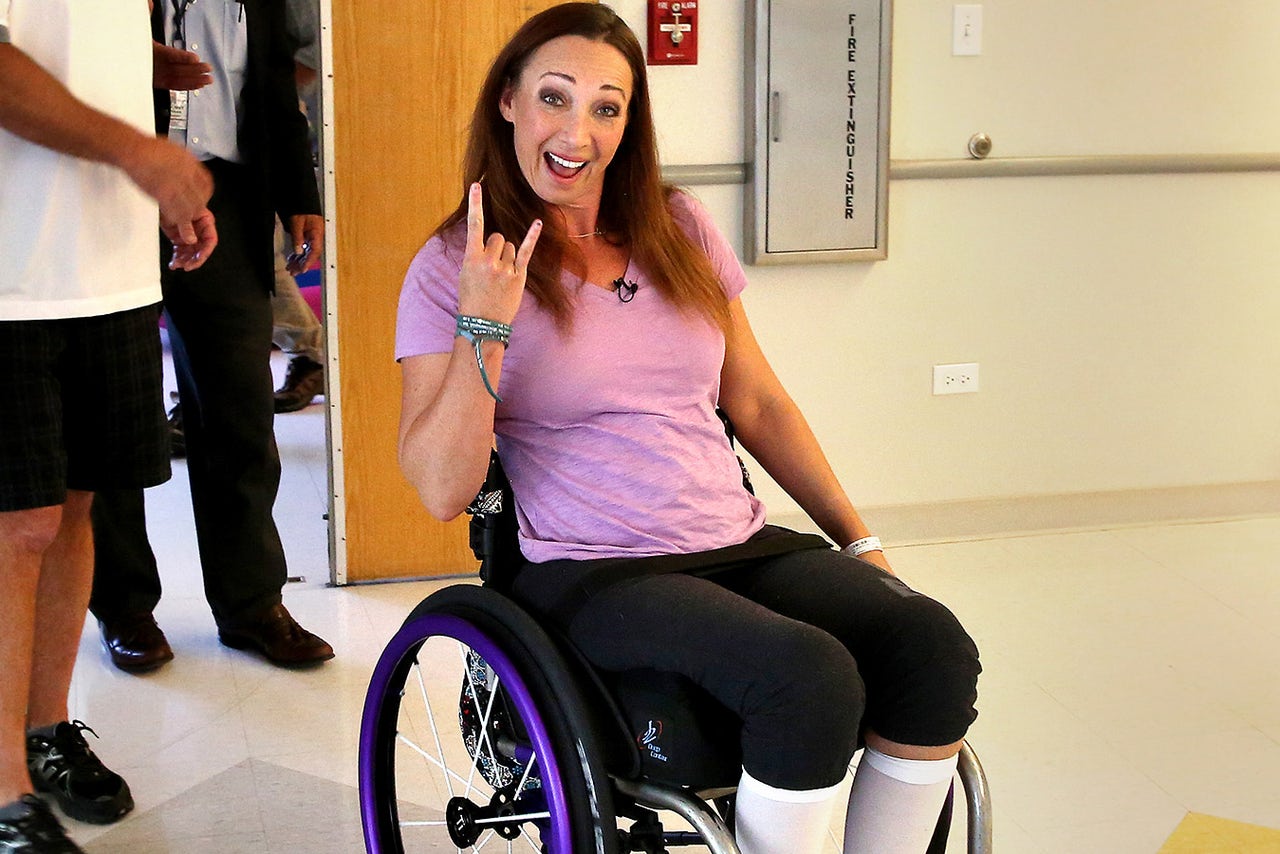 Amy Van Dyken-Rouen provided the world another update on her recovery from a severe spinal injury, and the results are both stunning and inspiring.
Van Dyken-Rouen, the six-time Olympic swimming gold medalist and FOX Sports 1 correspondent, was in an ATV accident June 6 in Arizona which left her with a severed spine. Initially unable to feel her legs, Van Dyken-Rouen suffered the most severe injury to her T11 vertebrae — near the bottom of her back — and reports initially indicated she would be permanently paralyzed in her lower extremities.
Van Dyken-Rouen, 41, took to social media less a week after the accident to refute the reports and provide updates on her recovery.
Here is Monday's update:
And Van Dyken-Rouen apparently isn't finished amazing the public, as this was posted midday Tuesday:
(H/T TMZ.com)
---